For years, I wondered what it would be like to fly first class. Ever since my first flight at 14, I've grabbed the opportunity for quick glimpses into this forbidden cabin while heading back to my seats (usually in row 20+!) But when my 40th birthday trip (to Hawaii Volcanoes National Park) coincided with a big promotion at work, I decided it was time to discover firsthand what it was like to fly first class.
Since then, I've splurged on this upgrade a few times. Today, I'm sharing with you what I've learned: a guide to what to expect your first time flying first class.
In this article, you will discover:
First Class Flying Expectation vs Reality
Expectation: enormous seats
Reality: the seats are pretty big, but aren't exactly spacious if you're a plus-size traveler.
For me, the big difference in seats between economy and first class is definitely the width. As a broad-shouldered person, I never really realized how much economy seats have me hunched and twisted until I leaned back on the backrest of an upgraded seat and realized I could fully expand my chest.
The extra space meant I could stretch my shoulders without impinging on the seat of the person next to me. This is true in first class flights even on shorter regional flights. 2 seats in a row instead of 3 makes all the difference!
Expectation: The food will be incredible.
reality: It's true that on any given first class flight the meal or snacks served are better than whatever is being dished out to passengers in economy seats, however, in United's extra-luxurious Polaris first class, I swear I've been served the exact same meal that I've had in their economy class on an international flight.
Expectation: In first class, the flight attendants will greet you with a glass of champagne
reality: It's true! Even in 2022 when everything is suffering from shrink-flation, you'll still be offered a complimentary sparkling wine before departure.
Expectation: Everyone who rides in first class is wealthy or VIP
Reality: I like to have a brief chat with my seat partners before spending hours next to them, so I can tell you with some authority that most people in the first class cabin aren't models, moguls, or one-percenters.
Instead, first class is a mixture of people who fly in the cabin because they can, because health issues require it, or because they got a free upgrade (more on that, and how that policy ruined free first class flight upgrades for the rest of us later).
Honestly, what you can expect when traveling first class varies a ton from airline to airline, route to route, and plane to plane. For example, a short flight from St. Louis to Denver in the first class section is almost identical to an economy seat: except for the wider seat and complementary offer of champagne sparkling wine.
However, on flights that are six hours or more and serviced by a large and modern plane, you can expect that first class plane tickets will be worlds apart from economy class. There, the amenities are vast:
dividers offer privacy,
personal cubbies offer storage,
oversized screens provide a better entertainment experience,
complimentary items are provided, including earplugs, sleep masks, and more.
and, of course, those lie flat seats offer a completely different experience of trying to sleep on a plane.
What to expect in first class on short flights versus long ones
First class for long international flights is, it turns out, a completely different experience than sitting in this class for a short domestic flight. Very large jets, used on longer routes, have luxurious first class sections while in smaller planes the first class section may be mostly identical to economy class (except for the width of the seats and perhaps a complimentary drink).
The following section may contain affiliate links. As an Amazon Associate, we earn from qualifying purchases.
packing list for your first first class flight
Did you know that on some airlines, premium tickets include free pajamas – yes literal pajamas– on request? It's true!
While I don't recommend requesting that your flight attendant dredge out a set of weird airplane pajamas that probably haven't left their storage compartment since 2020, packing well for your first class flight can help make this incredible experience even more comfortable.
Packing List for a First Class Flight
Casual comfortable clothes – Your job is not to make the overdressed executive next to you comfortable, it's to have a safe, enjoyable flight soaking up the luxury of first class travel. Many people wonder what they should wear when flying in this section of an airplane. This is a throwback to the days when people dressed up to go to the airport – a tradition that lasted a little bit longer in the first class section than it did back in the cheap seats. For your flight, you should wear whatever you are most comfortable in.
An in-flight sleeping kit – I'm an incredibly light sleeper, so I've put together a kit of essentials I bring to help me sleep on a flight. Even in first class with luxurious lie-flat seats, I have trouble sleeping. Upgrading from the complimentary eye mask and earplugs to the versions I know work for me helps me to actually achieve some REM sleep in-flight. With good sleep, I can arrive at my destination feeling fresh.
🥽 My recommendation for a travel eye mask is Bucky brand eyemasks, which you can buy here at Amazon. (I use this model). They're ultra-lightweight and molded, making them perfect for travel.
Backup wired headphones or a converter – Even in first class, airlines haven't quite figured out how to reconcile the fact that we all have wireless Bluetooth earbuds now, not wired headphones. In order to enjoy all the entertainment on that big screen, you'll need to bring wired headphones or a converter (I own and love this wireless transmitter designed for flights) so you can use your own earbuds – otherwise, you'll be stuck with the airline's headphones.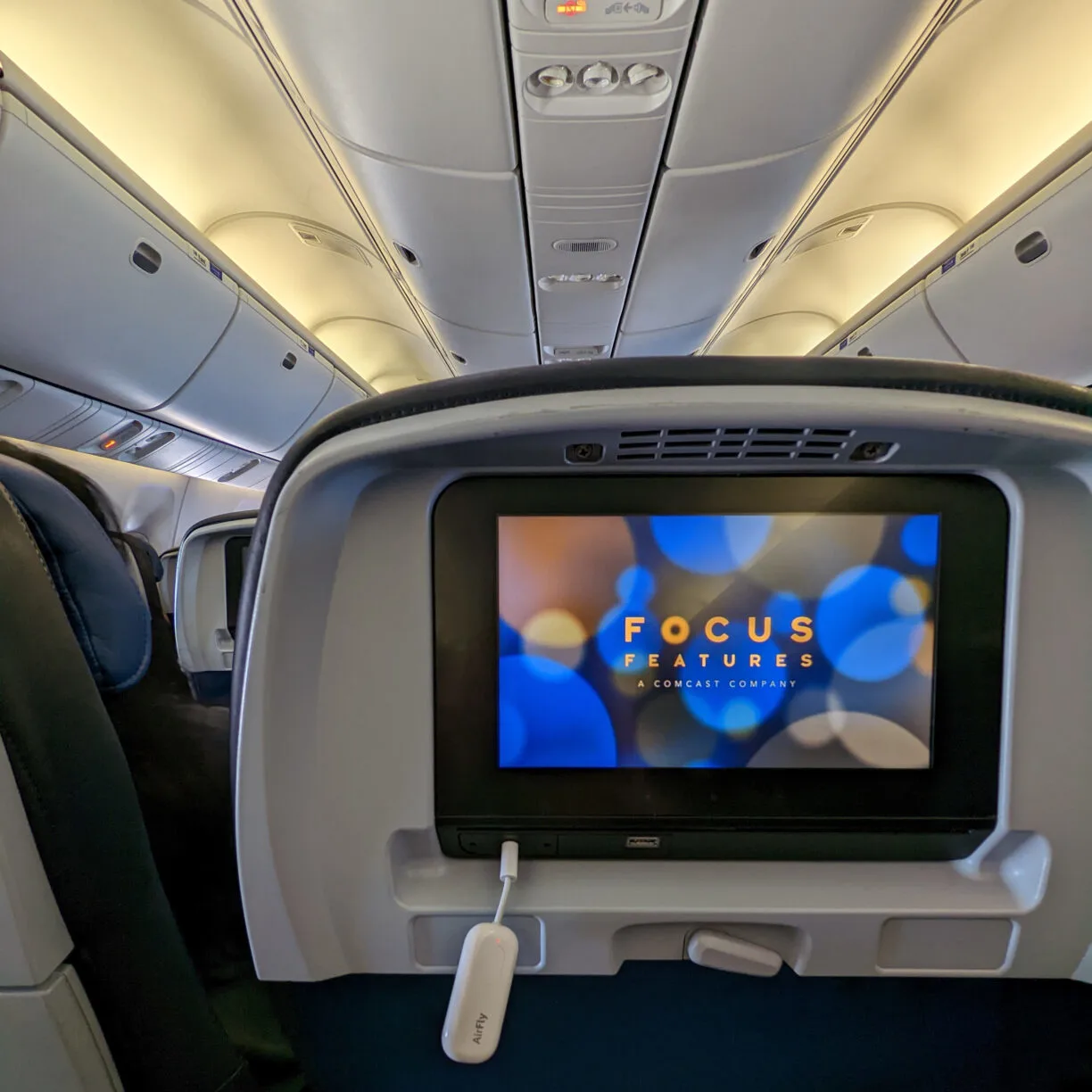 3 Red flags 🚩🚩🚩 that it's not worth upgrading from Economy.
As I mentioned above, it's not always worth upgrading from economy to first class. Sometimes, you'll be paying a whole lot of money for a whole lot of nothing other than a wider seat and perhaps a bit better service. Here are some red flags that tell you it's not worth upgrading your flight to first class:
🚩 Your flight is short
Short flights would be worth upgrading if airlines used the same planes for long flights as they do for short ones, but they don't. The first class section in airplanes used for shorter flights offers few amenities or extra comforts.
There is some middle ground. Six-hour and even four-hour flights sometimes vary- but I definitely regretted the time I paid for a first class upgrade from Denver to Honolulu and found myself in humble seats with no entertainment options!
🚩 The plane is small
Smaller airplanes simply don't offer the amenities that large commercial planes do. Because they're never used on long-haul flights, airlines don't outfit these planes with premium sections. For this reason, it's rarely worth upgrading to first class if you be flying on a small commercial jet.
FlightAware offers travelers the option to find out exactly what plane will be used for their flight.
🚩 The plane is older
For decades, airline comfort has been on the decline, even in premium classes. Only in recent years, with the introduction of lie-flat seating, has first class begun to trend towards offering increased comfort. Older planes may not have been retrofitted with new seating equipment, and for that reason may be less comfortable and less worth upgrading to first class.
To get a better idea of whether it is worth upgrading your flight, check your plane's seats in advance using the link below. You'll find out exactly which are the best and worst seats, what amenities are included with the first class seats on your flight, and you may even be able to see photographs submitted by other travelers who flown first class on that plane.
For even more information, SeatGuru allows you to see the layout of the cabin on your flight. By looking at the seat map for your plane it's easy to tell how luxurious the first class seats will be
Next up: why the days of getting upgraded to first class for free are over (for most of us).
Why free upgrades to first class disappeared
A decade ago, it wasn't uncommon for travelers to get bumped up from economy to first class for a variety of reasons. Today, although the myth of the free upgrade persists and circulates among travelers, virtually no one gets a free upgrade to first class unless you've got an "in". Here's who's getting these coveted free ticket upgrades, and why the rest of us aren't:
There's no such thing as an empty seat in first class
You may have innocent dreams of sweetly requesting that a flight attendant allow you to move into an empty seat in the first class section once your flight has finished boarding. Or, like one travel blogger's advice I recently read, you may have heard that if you dress very nice, you'll increase your chances of getting a free upgrade to a premium cabin on your flight (😂). The truth is, there is no such thing as an empty seat in first class– any "empty" premium seats on your flight will be assigned to customers who are paying or privileged long before the plane ever arrives at its gate.
Rather than randomly handing out upgrades to economy passengers who ask politely, airlines understand that the lure of free upgrades is a way to build brand loyalty.
Airlines hand out first class upgrades in this order:
1. People who pay full price for their first class seat.
2. People who have a bajillion frequent flyer miles with that airline.
3. People who are affiliated with the airline (VIPs, of course, outrank frequent flyers).
Free travel is a well-known perk of working for an airline, but in addition to free airfare, these travelers are also likely to snag empty seats in premium seating sections. Airlines also use free upgrades to reward frequent flyers and to lure other travelers to become frequent flyers. On my recent trip to Hawaii, my seatmate informed me that most of the first class cabin was filled with locals who made a flight to the mainland almost every week. As a reward for their loyalty, they were first in line for free upgrades when available.
In 2022, you (probably) can't purchase a first class upgrade at the airport.
Because of the policies described above, generally, a first-class section of a flight will have all of the seats assigned by 24-48 hours before departure. This means that it's not a good idea to attempt to purchase a paid upgrade after you get to the airport- those seats will have already been given away! Which brings me to my last point:
The best time to upgrade your flight from economy to first class
A decade ago, the cheapest time to upgrade your ticket was at the airport just before your flight. Today, however, airline policies dictate that any premium seats that have not been sold should be given as upgrades to their most loyal customers. Although different airlines appear to close their flights to upgrades at different times, generally you will not be able to upgrade an economy ticket to first class in the final 24 hours before your flight departs- and 48-72 hours might be cutting it close!
The best time to upgrade your economy airline ticket appears to be 2 to 3 weeks out from the date of your departure. However, for popular international routes, you do run the risk that the cabin may sell out completely to paying customers.
About my first time flying first class
Shortly after my 30th birthday, back when Pinterest was at its peak of popularity, I created a Pinterest board called 40 things by 40: a bucket list. Each pin contained a goal I hope to achieve by 40. Honestly, I didn't revisit this list much in the decade that followed, but one thing that always stuck out to me – especially as I was traveling, was my goal to fly first class by my 40th birthday.
I grew up with my mother regaling me of tales of flying in premium seating when she was young in the heydays of American air travel. My grandfather worked for American Airlines (coincidentally one of two airlines – along with Frontier – that I refuse to fly with for unrelated reasons) and my grandmother and mother were able to jet set on the company dime – often with upgrades.
So it's no surprise that growing up, my idea of being "successful" in my career meant flying first class for myself. But as I grew up, external accomplishments like this mattered less and less to me. In fact, I almost let this goal pass unachieved. As my 40th birthday approached, and I planned a birthday travel experience, I said to myself "this is not something that actually matters to me, I can be well with myself and my age without needing material experiences of success or wealth."
And that worked for a while. A week or two after booking my tickets, I was sitting in my weekly therapy session discussing my thought process with my therapist. There, as I realized just how hard life had been, personally and professionally, in the last two years and how exhausted I was from all of my labor (including producing the bulk of this blog and during an active pandemic) I decided then and there to upgrade my tickets to first class.
Final thoughts on what to expect from first class airplane travel
Traveling first class was an interesting experience as both a lifelong economy passenger and as a travel journalist. Flying in this premium section is, in many ways, just like the experience of flying economy – just with a few bells and whistles thrown in!
If you're considering taking your first first-class flight or if you're just curious about what the experience is like, I hope you had a chance to discover more about expectation versus reality, how to pack for a first class flight, and how to navigate ticket upgrades. If you have questions about flying for the first time (or the 30th) drop me a comment below.
For more flight-savvy travel tips, see these related articles: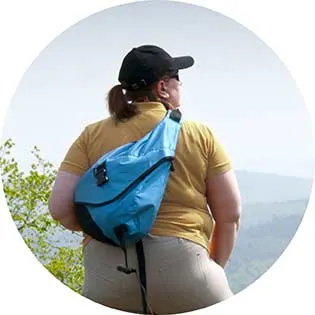 Lynli Roman's unique approach to travel is informed by decades of experience on the road with a traveling family and, later, years spent as a solo international traveler. When she's not writing about Seattle from her Pike Place Market apartment, Lynli writes on-location while conducting hands-on research in each destination she covers. Lynli's writing has been featured by MSN, ABC Money, Buzzfeed, and Huffington Post. She is passionate about sharing information that makes travel more accessible for all bodies.