Confession: I am currently in the midst of a long term love affair with the Washington State Ferries. This escape to Lopez Island was, partially, just another excuse for riding a new ferry route. Living in downtown Seattle, the ferries are a constant rhythm as they come and go from the downtown ferry dock. Since my very first ferry ride in Seattle, the ferries have represented escape, rest, and retreat from urban life.
Ferries are one of my favorite things to do in Seattle. From the crowds and crushed atmosphere of downtown Seattle, hopping an $8 ferry is a guarantee of at least a half-hour to breathe deep in wide-open spaces and be delivered to a coast with a completely different vibe. From time to time, I'll hop a ferry in Seattle just to enjoy the round trip- never getting off on the other side.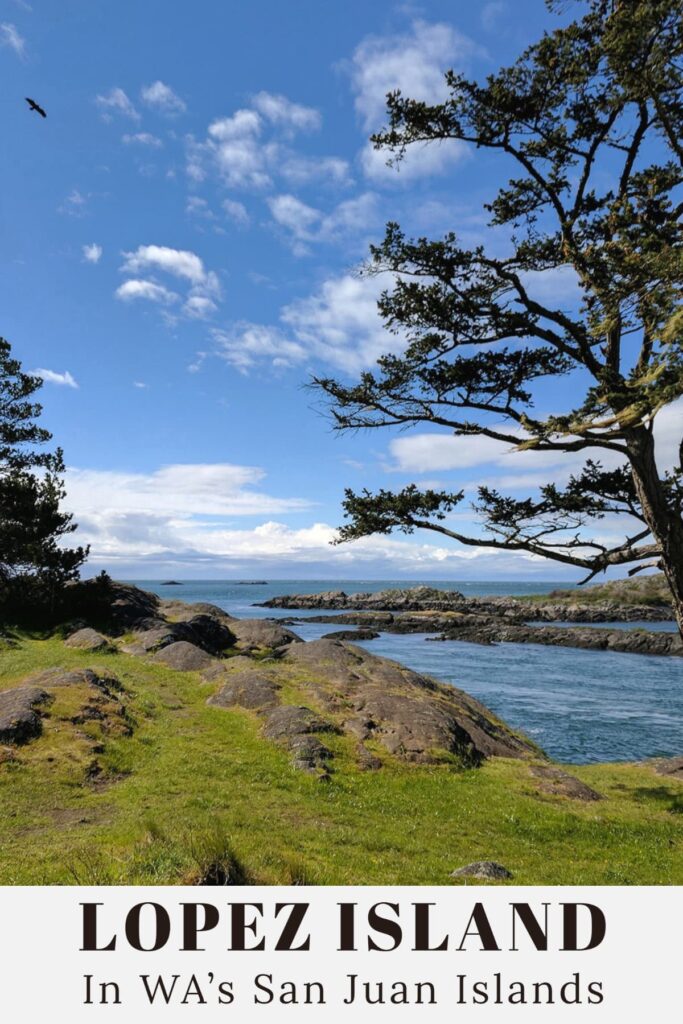 Friday Harbor and Orcas Island are two of the most popular ferry-serviced island retreats for Seattle locals, and I had the opportunity to visit both during my first year in Seattle. On the return voyage from Orcas Island, our ferry stopped briefly to load a few cars at a lesser serviced island. I stood on the upper, outside deck as the ferry approached and docked at this tiny and very wild looking island named Lopez Island.
Even though I was planning to sell my car within the next few weeks to try out the urban car-less life, I vowed to return to this wild little island with the ferry dock that had whispered to me of adventure. It was nearly a year later that I began planning my trip to Lopez Island.
Why Lopez Island?
Lopez Island is part of the San Juan Islands. Most of these islands are popular vacation spots for Pacific Northwesterners but Lopez is NOT. While the other islands are slowly becoming overgrown with tourist-targeting shops, resorts, and high priced restaurants, Lopez Island has remained relatively untouched- retaining a wild and solitary feel with many farms and many quiet, undisturbed beaches. This island was perfect for a relaxing retreat after a busy semester of grad school. Long days, long walks, and hours spent reading on secluded beaches was exactly what my heart needed after a challenging season.
I wanted to write this post to share with you a few of my favorite shots from my picturesque trip to Lopez Island in 2017. We loved Lopez Island because it was easy to navigate, affordable, and full of spectacular hikes that didn't have extreme elevation gains.
Spencer Spit State Park
Spencer Spit is a secluded beach with 360° views of the Puget Sound and surrounding islands. The walkable sand spit separates a quite inlet from the open water of the sound, so a short walk across the large sandbar can suit your tastes for quiet lapping waters or the sound of stronger waves crashing.
When we visited in April the beach was completely secluded and was the perfect spot to read, fly a kite, and watch ferries in the distance as they trudged past the head of the island.
Spencer Spit features a historical site, a reconstructed settler's cabin, plenty of picnic tables and some of the nicest public fire pits I've seen in the PNW.
Spencer spit State Park
although the state of Washington is known for its many beautiful state parks, Spencer spit State Park on Lopez Island is one of my personal favorites. Located on a just-above-water-level spit that juts out into the Puget Sound, this state park features 360° of extravagant views. Read More/a>.
Shark Reef Sanctuary
Shark Reef Sanctuary was such a nice, short hike and such an epic view that we did it twice- the night we arrived and the day we left. After a short hike through dense but level woods, the path emerges on the coast and follows the waterline for another half mile or so.
This beach provided some of the most dramatic photography and wildlife. Both times we visited we sighted seals in the water and on the exposed rocks just offshore. Overhead, bald eagles soared against a bright blue backdrop.
This trail didn't provide any benches or firepits, but I'd absolutely visit again. Take a towel or mat to sit on if you plan to stay for a bit, as the rocky ledges were somewhat uneven. (Also, lemme know if you see my glow-in-the-dark Nalgene, 'cause I lost it here.)
Iceberg Point
The longest hike we did was iceberg point, an uphill walk over a terrain that felt foreign to the island or even the Pacific Northwest. The wind howled over Moorish hills and flats in a way that felt like we were thousands of miles away in Ireland or Scotland.
Getting to Lopez Island
Lopez is only accessible by ferry, but the ferry ride is half the fun! Riding international ferries has made me realize just how nice the Washington State Ferry System is. The boats are clean, on time, and (except with the San Juan islands in the summer) never full, so you can check in just a few minutes before departure. You can check the schedule on WSF's Website. If you are planning to travel with a vehicle during peak season (May-July) you can reserve a space in advance online or on the WSF app, which is worth downloading for convenience.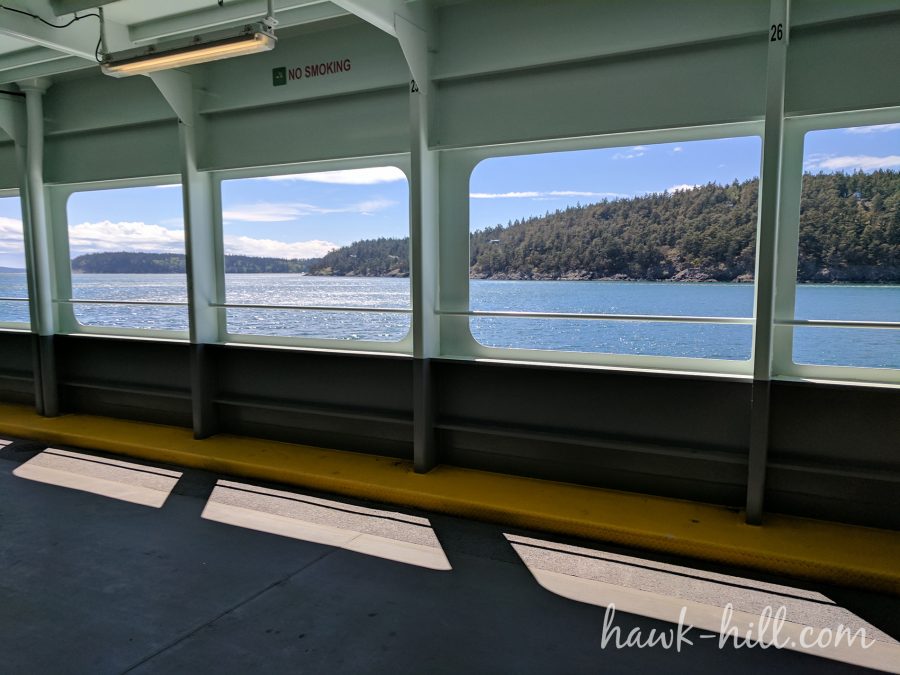 Staying on Lopez Island
Lopez Island has a kitschy hotel or two, a scattering of traditional BnB's, and one nice hotel, but since being a host when I lived in Missouri, I love staying at AirBnB's. So we rented this adorable "Ship Supply Cottage Airbnb" in the main village on Lopez.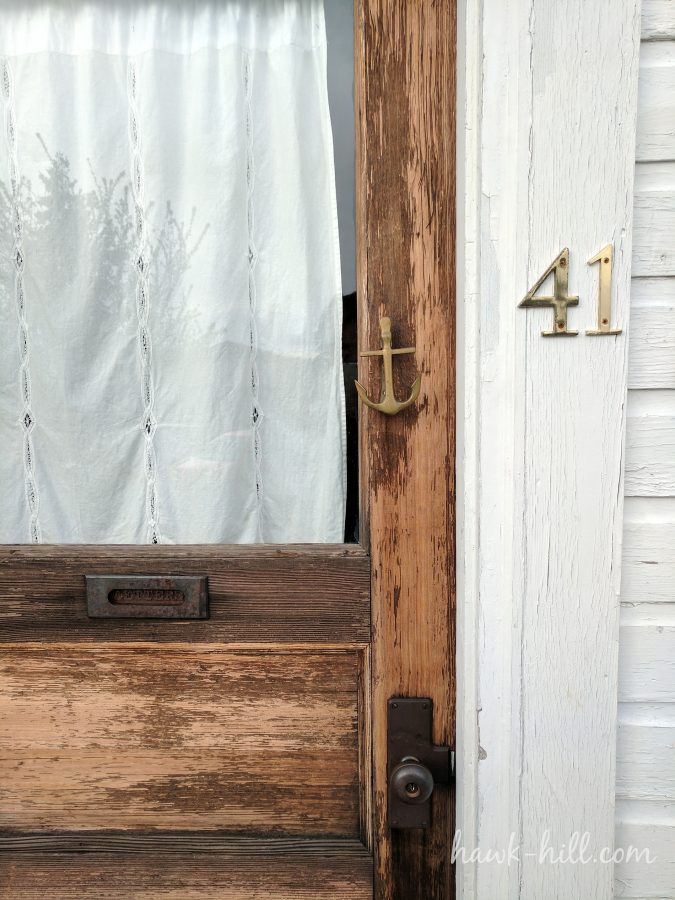 Eating on Lopez Island
Lopez Island doesn't offer many dining out options- especially off peak-season or on weeknights. There is, however, a traditional grocery store and a natural market, both of which offer sandwiches. If your lodging offers a kitchen, I'd recommend bringing groceries with you or picking them up on arrival, and planning to prepare most of your meals. Grocery store sandwiches worked well for daytime adventures, and cooking in our AirBnB or grilling over a firepit was a fun way to relax while waiting for Lopez Island's spectacular sunsets.
---
Lopez Island definitely doesn't enjoy the mild celebrity status of the other San Juan islands of the Puget Sound, but it's laid back atmosphere makes it my favorite. If you're looking for low key adventure that includes rest and beauty without all the intrusion that tourist-centric economies bring to a place, Lopez Island fits the bill. Long beach walks with wildlife sightings (and no other-human sightings) puts Lopez Island top on my list of PNW getaways.
For More information on getting to and from Lopez, see the Ferry Schedule:
Sailing Schedule for Anacortes / San Juan Islands / Lopez
Wine tasting on Lopez Island
winetasting is a popular way to see Lopez island and sample the local wines. Lopez Island Vineyards offers locally produced winds grown from organic grapes grown on both Lopez Island and nearby Yakima Valley. The winemakers and schedule a tasting at lopezislandvineyards.com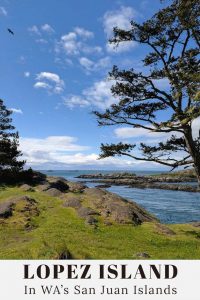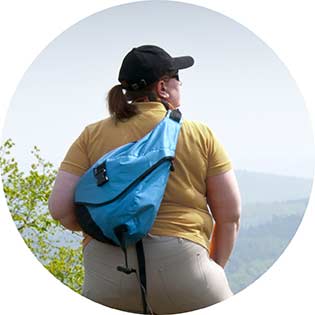 Artist, digital nomad, and highly sensitive person, Lynli started traveling full time as a digital nomad in 2018. Writer and Illustrator by day, remote-destination explorer by other-days, Lynli is passionate about pushing the boundaries of her own comfort zone, exploring the world as a female, fat, one-bag traveler, and journalling it all on WanderBig.com