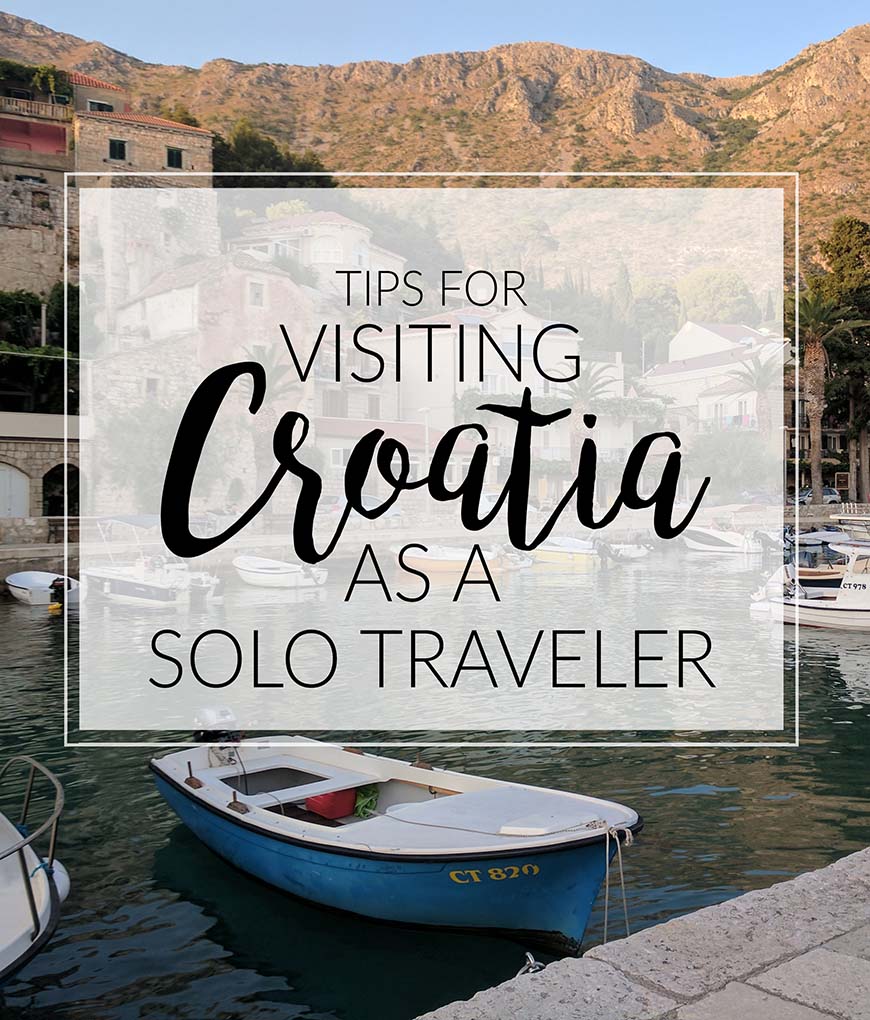 Unlike most of Europe, Croatia lacks a well-developed rail system. Thankfully, I found the transportation options available by bus to be more than adequate and most of my bus experiences in Croatia were preferable overall compared to train travel that same summer (2017) through Italy. I rank transportation by comfort, stress level, and the scenic views available. Generally, purchasing tickets, riding, and routes were better on Croatian bus services than most European train lines I've experienced.
Getting by bus from Split, Croatia to Mostar, Bosnia
&

Hertzogovenia

If you purchase more then 24 hours in advance, these tickets can be purchased online through GetByBus (there's a service fee online).

If you need to purchase tickets in the station, most cashiers in Croatia and Bosnia spoke English.

To be sure you receive tickets for the correct route, study the bus schedule online before visiting the station, write down the route, route number, and departure/arrival time and passing the note to your cashier at the bus station:

Split, Croatia Bus Station: As of 2017, there was a very questionably sanitary paid bathroom for 4 kn in the bus station, but if you exit the station and walk 30 meters in the direction of the city center, there is a very clean commercial bathroom for 5 kuna.

You can find a bust leaving from Split to Mostar about 4 times a day during the summer. There are many day-trips to Mostar from both Split and Dubrovnik but Mostar, Bosnia is a lovely place to visit and worthy of more than a day trip. Mostar has a small town vibe and the market and food are a taste of Bosnia's Eastern vibe, while easier to navigate and friendlier than Sarajevo.

When traveling from Split to Mostar, be sure to sit on the driver's RIGHT side. I rode with AutoHerc and the route closely hugged the coast for the first 2-3 hours of the drive from Split to Mostar. The views were phenomenal. Originally I planned to arrive in Mostar in daylight, but a last minute change put me on a bus that left split at 5 pm. It was a happy accident, as the summer sunset put on a show of sinking over the mountains that lasted for hours.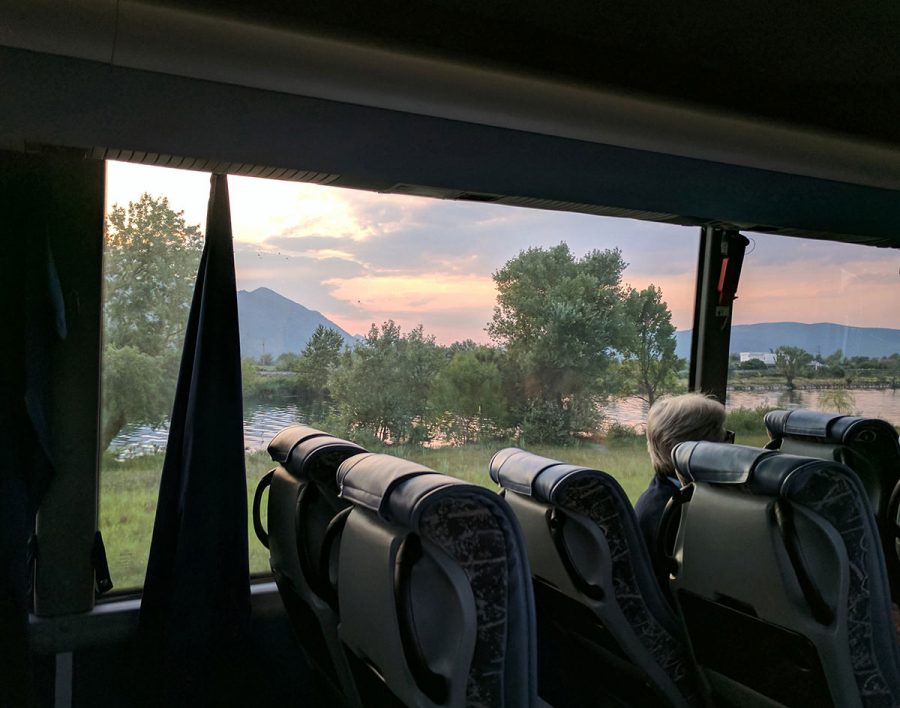 AutoHerc charged me 10 kn (about $1.50) for checking a bag into the storage compartment of a the bus, but appeared to have no limit on the amount of bags brought on board the bus, provided you were willing to sit with them under your seat, in the small storage above, or in your lap.
There are no bathrooms on any of the buses I rode (from several bus lines) in Croatia. If you're traveling with a travel partner, like most people, you can hop off at one of the actual bus stations where the bus stops to unload and load passengers and use their restroom. If you are solo, like me, and if neither the driver or conductor of your bus speak English, like mine, you hold it. This ride got a bit uncomfortable, but for once I was really glad the summer heat had me sweating buckets, and I was able to make the 4hr 20minute ride without too much discomfort.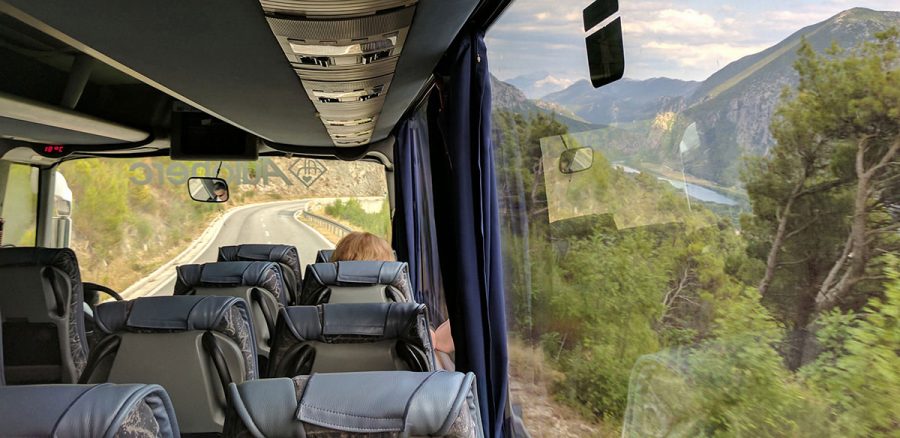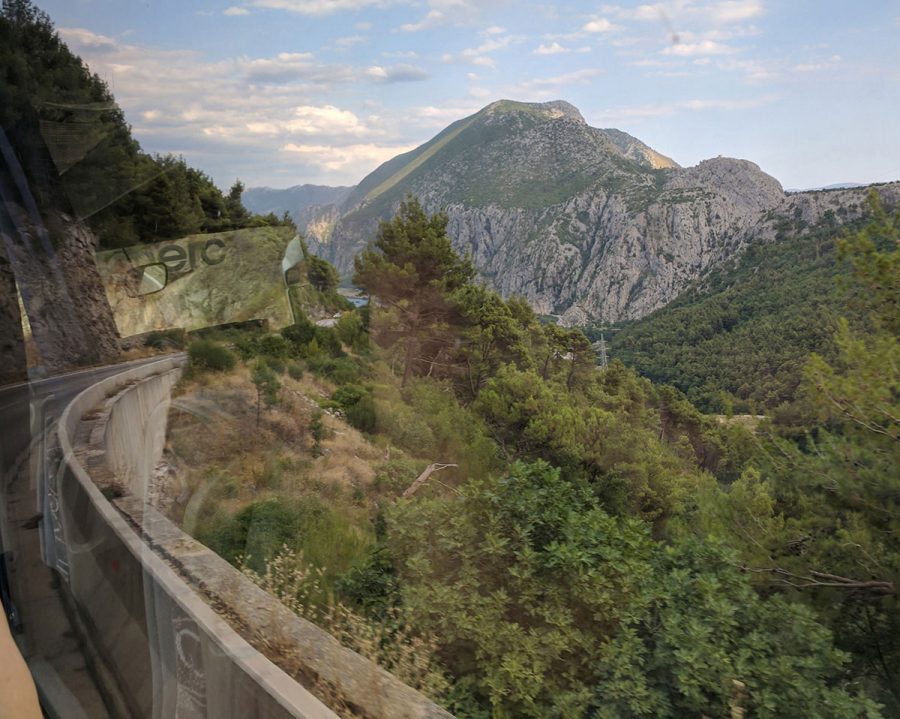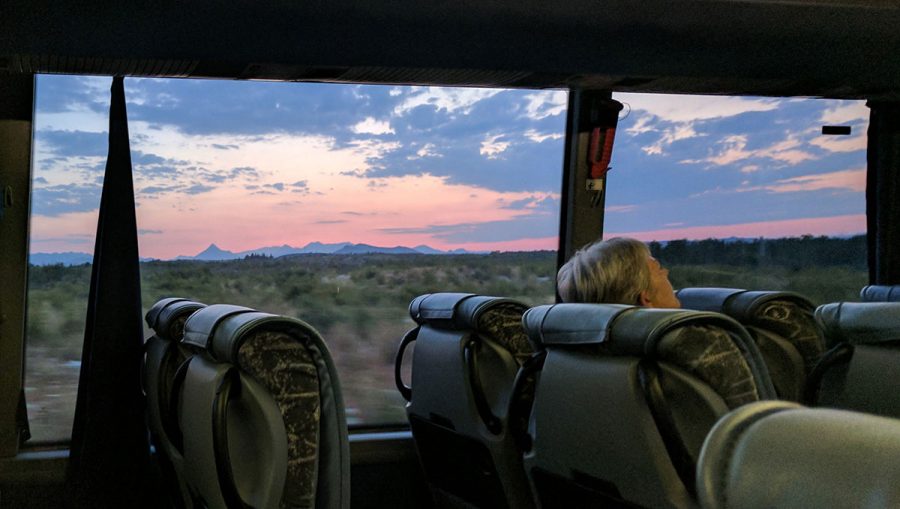 There was no one who spoke English on my Split to Croatia bus, so be prepared to watch the clock and the signs, so you know when to get off- unless you have international data on your smartphone.
---
Smartphone Data and Mobile Signal in Croatia
It was this bus ride- Split to Bosnia- where I pledged my undying love to Google Fi. Google Fi is Google's alternative to data-plan insanity. I signed up for Fi a few months before I did this trip to remote areas of Croatia and Bosnia and I literally never lost a signal, never lost my data connection, and never paid more than $10 per gig for data (The same price I pay for data at home in Seattle). Having cheap data, compared to international travel before having affordable data, was a total game changer and took most of the stress out of being on public transportation where no English speakers were available to translate.
---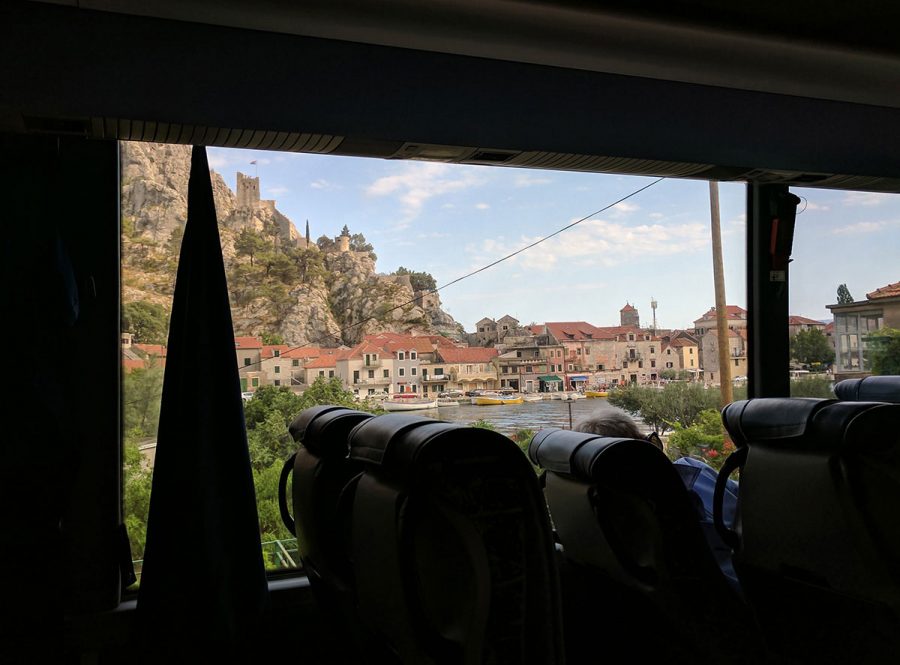 How does the Croatia / Bosnia border crossing work ?
At the border, the bus conductor (a staff member on board who checks tickets and collects money from those who board without tickets at rural stops) will collect all the passports from passengers. The bus will pull over and stop while the conductor takes the stack of passports to the border patrols office. Everyone waits, some border agents flip through the passports and perhaps have a cup of coffee, and sooner or later the conductor returns, the bus pulls out, and the conductor will do a roll call of passports. Be alert, the conductor had no idea how to pronounce my name so I was watchful. (It was at this point I thought about how helpful it would be to put a bit of washi tape around the outside of my passport, to easily distinguish it from the millions of other navy blue passports)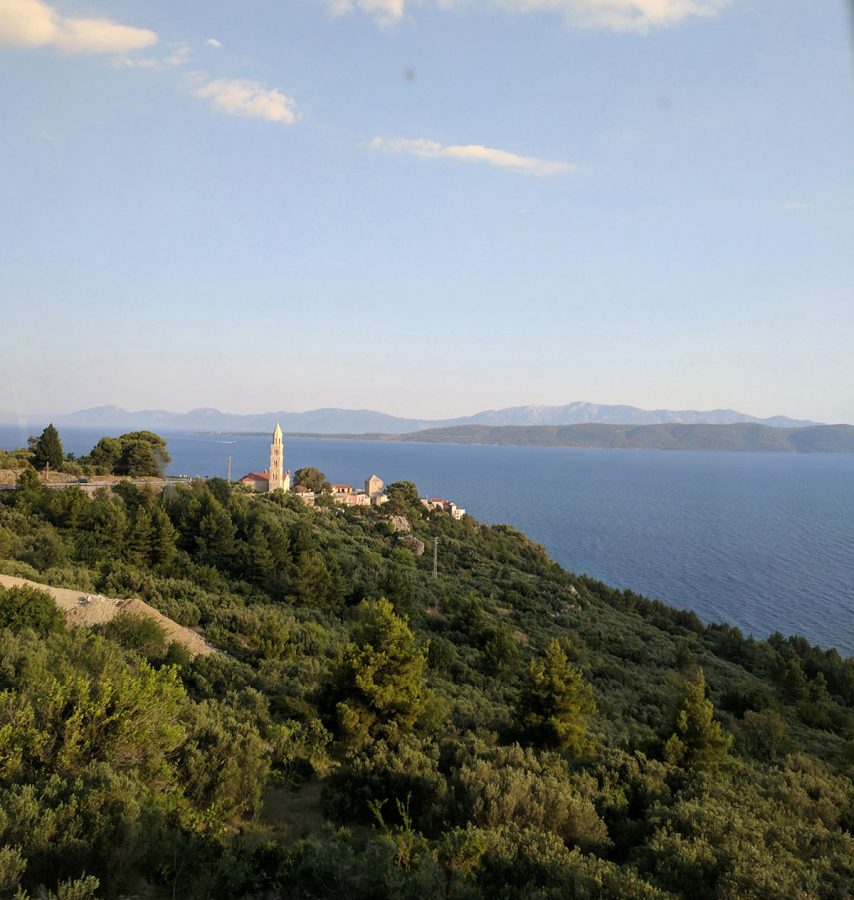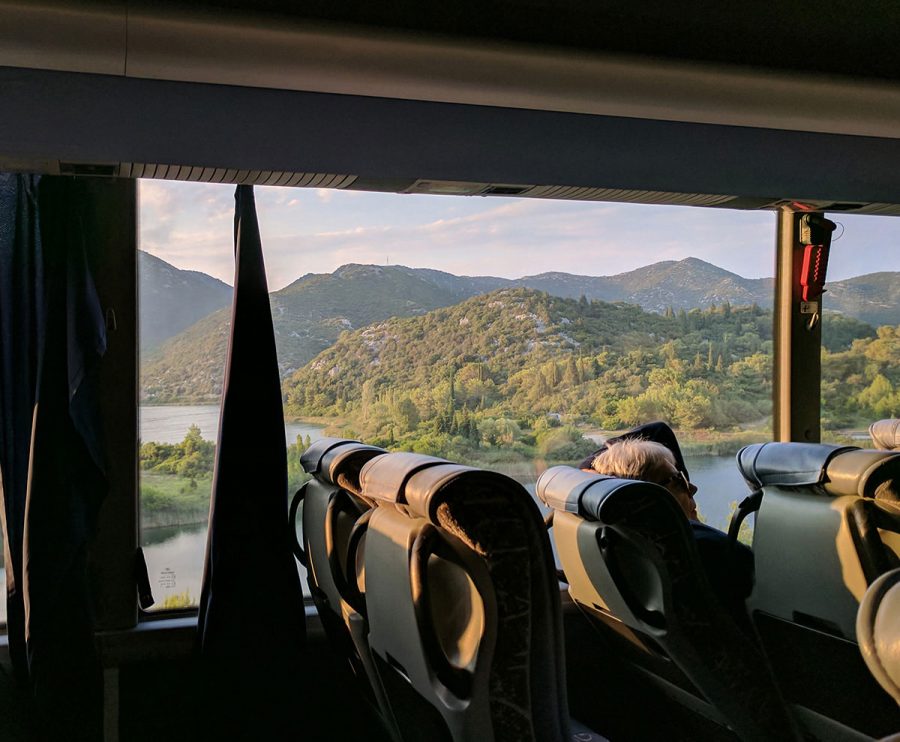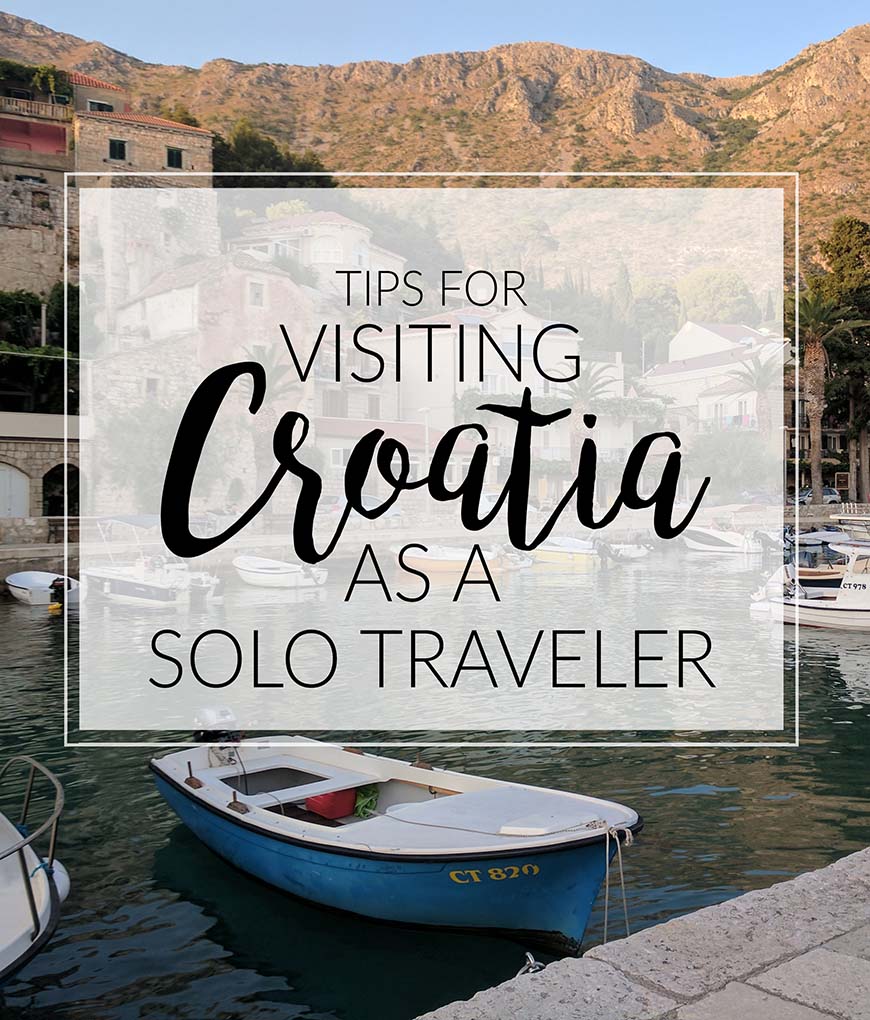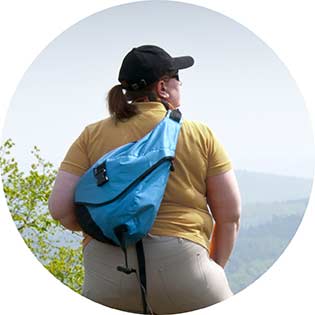 Artist, digital nomad, and highly sensitive person, Lynli started traveling full time as a digital nomad in 2018. Writer and Illustrator by day, remote-destination explorer by other-days, Lynli is passionate about pushing the boundaries of her own comfort zone, exploring the world as a female, fat, one-bag traveler, and journalling it all on WanderBig.com