Cavtat, Dubrovnik's small-town neighbor, has all the old sea-port charm at a fraction of the prices in nearby Dubrovnik. Read on to learn why Cavtat, Croatia was one of my favorite solo travel destinations of 2017.
Late July found me in Sarajevo, Bosnia and Herzegovina and weary. By the time I arrived to Dubrovnik's bus station from Sarajevo, I was ready to crash. The 7-hour bus ride with three border crossings and 1 (yes, 1!) bathroom stop left me so dehydrated I'm certain minor organs in my body were beginning to shut down. So when my bus rolled into Dubrovnik in late afternoon I may have cursed myself a little for booking lodging that was 20 minutes away by Uber.
Thankfully, Uber does operate in Croatia (or, did when I visited in July 2017) so transportation from the Port of Dubrovnik (connected to the main bus station in Dubrovnik) to lodging in Cavtat was quick and door-to-door.
I picked Cavtat to stay because of the rumors of Dubrovnik's swelled-to -overflowing capacity in summer months recently. Cavtat, a local assured me, had much of the same offerings as Dubrovnik, but with fewer people, more accessible beaches, and a lower price tag. As a bonus- Dubrovnik itself was a short commute away- provided by water taxis with affordable prices and breathtaking views. My Google Fi coverage was consistent throughout even the rural areas of Croatia so exploring out from primary tourism hubs felt like adventures I could handle.
Follow for more Croatia Travel Hints
I loved Cavtat for its gorgeous cove-like harbor, hiking, and old-town. The old part of Cavtat was equally as enthralling as Dubrovnik's, but had the quiet stillness of a residential neighborhood rather than the thick tourist crowds I met constantly while exploring Dubrovnik. Indeed, while exploring the old town in Cavtat I often found myself entirely alone, even in the height of tourist season, which made for enthralling photos of the ancient limestone steps and structures.
Perhaps one of the best-kept secrets of Cavtat is the harbor-to-harbor boat service that was available to help visitors hop between Cavtat, Mlini, and Dubrovnik. I was able to make transfers in the covered passenger boats for just a few USD- less than the cost of Ubering along the coastal highway. This method of transportation was my favorite, since instead of highway development views, the boats followed the coast, displaying the amazing coastline line of Croatia up close and personal.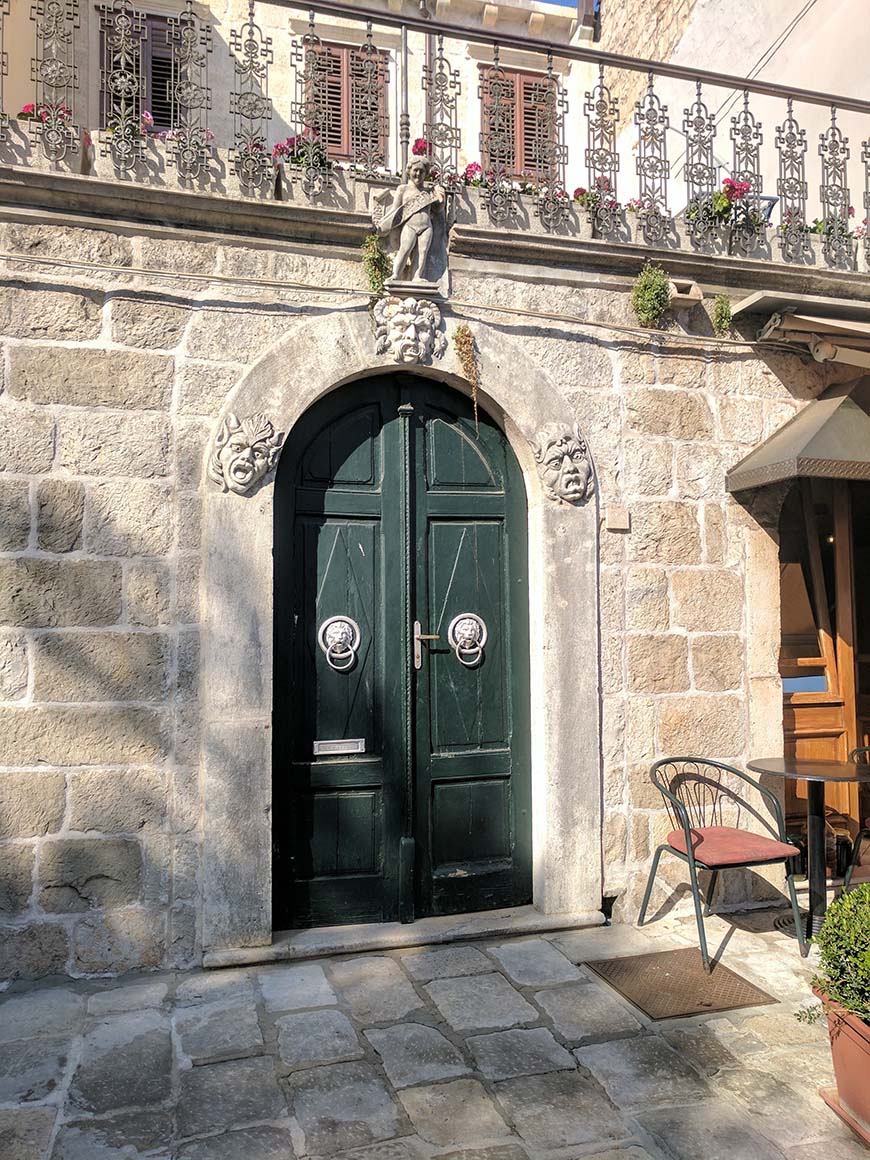 The transfer boats also run to Lokrum Island and back for only about $3 USD more than the cost to travel to Lokrum from Dubrovnik. If you plan to visit Lokrum during a Dubrovnik adventure, consider booking lodging in Cavtat to avoid the crowds and inflated pricetag of Cavtat's trendy next door neighbor.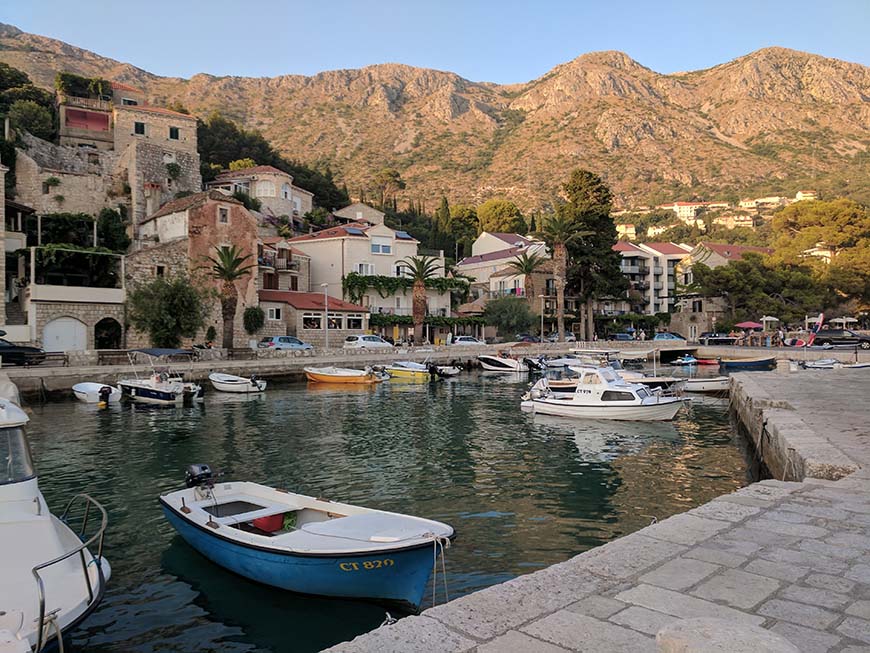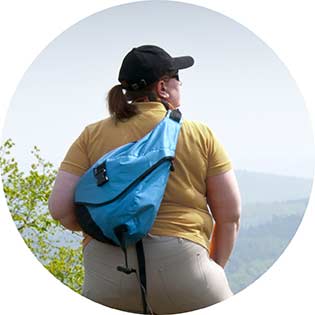 Artist, digital nomad, and highly sensitive person, Lynli started traveling full time as a digital nomad in 2018. Writer and Illustrator by day, remote-destination explorer by other-days, Lynli is passionate about pushing the boundaries of her own comfort zone, exploring the world as a female, fat, one-bag traveler, and journalling it all on WanderBig.com