If you find it challenging to actually relax on your vacation, you are not alone. Many people come back from a long vacation and realize it wasn't until the final days or even hours of their trip that they settled into vacation and really relaxed. If this feels familiar, it's time to reevaluate your approach to vacation.
In this article, you'll learn:
I'm a busy person, you're a busy person, we're all busy. So it makes sense that when we shift from our busy lifestyles to a restful vacation, it can feel like whiplash. At home, it can feel impossible to relax. Even people lucky enough to have a backyard pool, relaxing patio, or home movie theater may find that the upkeep of these spaces intrudes on the actual ability to enjoy them.
Whether you are traveling as a way to handle feelings of burnout or just excited to get away, in this article I'm pulling from my experience as a professional traveler and a licensed psychotherapist to offer advice on how to relax on vacation.
Things to do before you leave to help you relax on vacation
Many vacationers depart in a panic. After working late the night before, the next morning they rush to the airport a few minutes behind to catch their flight to the long dreamed-off destination. No wonder it's so difficult to relax on vacation! Here are a few strategies you can use before your trip even starts, to help make your vacation more relaxing:
1. Make Vacation Decisions in Advance
I know, it's not mind-blowing, but hear me out. Great planning facilitates deep relaxation. It will be easier to relax into a restful state of mind if you aren't panicking to figure out last-minute travel, lodging, or dining plans.
Many people stay hyper-alert mode for most of their vacation simply because they're navigating a new and challenging environment. You're learning your way around a new location, trying new foods, and possibly spending social energy on reconnecting with family or making friends with your fellow travelers.
Planning ahead can help ease many of these concerns. When you know where you're having dinner each night and when, it's one less thing to stress about.
2. Include free time in your vacation itinerary
Make sure that your itinerary is not over-packed on vacation. This can turn a vacation into a job! Yes planned activities are a big part of a great vacation – but so is free time. For maximum relaxation benefits, include plenty of downtime in your schedule.
Free time offers several benefits:
1. With the extra time, you can do things you'd not normally do: like drinking coffee slowly, reading a book, or taking a nap mid-day.
2. With plenty of open space in your calendar, you can be spontaneous and plan an activity last minute if you want to.
💡 Don't feel guilty about spending some time alone on a family or couple's trip. There's lots of social pressure when spending more time with our loved ones than usual. Making sure you get time for yourself – even if that's with a screen – may actually help you relax on your vacation.
3. Make a Budget & Stick to It to Relax On Vacation
A relaxing vacation doesn't have to be expensive. However, not budgeting well can create a very stressful vacation!
As you plan your trip, be mindful of all the costs. Transportation and hotels are easy to calculate, but you'll also need to consider other costs like special items for your packing list, luggage, souvenir shopping, or the costs of tours and admission in your destination.
When I am planning a trip, I always use my vacation planner to help me do research on the cost of my travel. Calculating the estimated cost for all categories allows me to anticipate and save for my travel expenses. Doing all of this in advance and avoiding putting it on credit helps me relax and enjoy my vacation.
4. 💻 AFK: commit to being away from the keyboard
The rise of remote work makes it more expected and more for employees to check in while they are on vacation. Resist the temptation to check in with work!
One of the most important things you can remember is that relaxation will not happen automatically as soon as you arrive at your destination- it will take some work. One of the best things you can do to help signal to your brain that it's time to relax and not think about work is to set clear boundaries with your employer and maintain those boundaries while you are away.
Be available for true emergencies if needed, but communicate your availability to your workplace. Doing so will help you settle into vacation mode sooner and enjoy the benefits of deep relaxation.
5. Choose a Relaxing vacation Style- for you
Everyone relaxes differently. If I'm honest, I find spooky movies deeply relaxing after a stressful day at work! Knowing yourself well can help you plan a vacation where you can truly relax.
If you get bored and hot at the beach, don't plan a vacation to a tropical location!
On the other hand, if you dream of white sandy beaches and doing nothing all day, a trip to a European capital would be a terrible way to spend a vacation!
Different types of travel meet different needs at different times in our life. If you're planning a vacation for relaxation, spend some time thinking about the type of environment you find most relaxing and plan a trip that works for your unique needs.
💡 Pro tip: Just like my advice for family vacations with less stress, if you are someone who struggles to relax on vacation, consider returning to a familiar destination. Because new places can feed anxiety and create difficulty relaxing, it can be helpful to return to a place you know. You may be able to relax on vacation a little better at a place you have been to before.
For more tips on preparing to leave work for a relaxing vacation, check out my article on how to thrive going back to work after vacation.
Activities to help you relax on vacation
If relaxation is on your agenda for your next trip, consider the following activities. These activities are especially good ways to destress and reconnect with yourself.
1. 📖 Enjoy some good beach reading
There's a reason that most cruise ships have a library on board. Losing yourself in a book is a great way to relax on vacation. I find that starting a novel at the very start of my vacation really helps me relax. Something about falling headfirst into a story helps me let go of my own stress.
💡 Hint: For vacation reading, consider an old-fashioned paperback novel. Reading a real book, rather than a digital version, can help give brains a tangible clue that you're "offline" and relaxing.
2. 👣 Walk barefoot (or have other sensory experiences)
Mindfulness is key to relaxation. One of the best ways to practice mindfulness on vacation is to tune in to our unique sensory experiences. For travelers, this might look like walking barefoot on the beach, sitting on a bench and listening to the waves, or noticing the smell around us on a mountain trail.
3. 😀 Practice joyful movement
Joyful movement is the body-positive equivalent of exercise.
What's the difference? Joyful movement emphasizes that all bodies enjoy movement when done in a way that honors a body's natural desire to move.
On vacation, even if you're a fitness nut, consider choosing joyful movement instead. That might mean Instead of keeping your routine of a certain number of squats, planks, and push-ups on vacation, relax by choosing movement based on what feels good. (Spoiler: If that's no movement at all, that's okay – you're on vacation!)
4. 🏖️ Find a travel ritual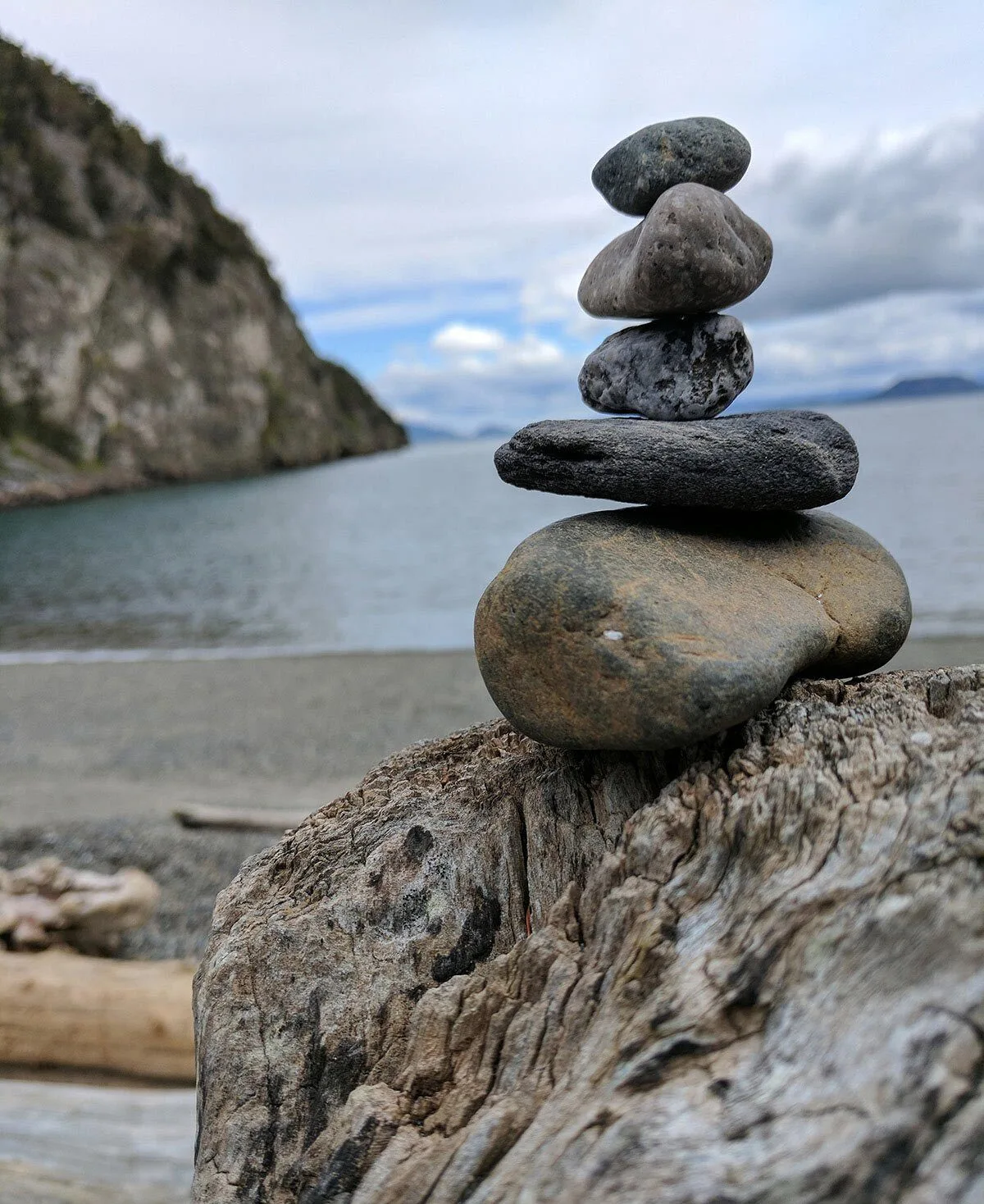 I'm a doer, I like doing stuff. So deep relaxation for me doesn't look like a day spent on a beach lounger. Instead, it's letting myself be curious. A day of slow exploration, punctuated with plenty of beverages and time spent travel journaling, is peak relaxation for me.
To quickly settle into relaxation on your vacation, find your own travel ritual. It might be exploring coffee shops, tasting fruit from fruit markets, or collecting shells on the beach. If you always do this on day #1 of your vacation, it can help your brain begin to settle into vacation mode more quickly by recognizing this special vacation ritual.
5. 💆 Visit the spa
When all else fails, call in the relaxation pros. A day spent at a spa can be a great way to help our brains and bodies settle into a relaxing vacation. Schedule your spa visit towards the beginning of your vacation to maximize the lingering benefits.
💡 Many spas offer guests access to the spa's common spaces for an entire day following their treatment. To get access to a swanky lounge or incredible view, book a spa treatment in the morning and make it a day.
packing list for a (really) relaxing vacation
Packing always takes a little preparation. But when you know relaxation is your primary focus, there are extra things to consider. Here's what you should pack for a relaxing vacation:
The following section may contain affiliate links. As an Amazon Associate, we earn from qualifying purchases.
1. 👚 A comfy, versatile, easy-to-clean wardrobe
Although washing clothes in the sink is easy, it's best to avoid this if you are seeking a relaxing vacation. Pack what will make you feel comfortable – whether that's sweats or high style.
2. 🧳 A big suitcase
There's a time and place for one bag style packing, and it's not a relaxation-focused vacation. Instead, pack a little extravagantly, and bring what you need to feel comfortable and relaxed. If that's a pillow from home or a big fluffy bathrobe, well, make space for it in your luggage- you're on vacation!
3. 🛀 Your self-care essentials
Most of us bring our own shampoo and skincare routine on the road during travel, but for a supremely relaxing vacation, consider bringing more. If there are certain lotions or bath products that help you relax, consider bringing a small amount of the product. These silicone travel containers for liquids are perfect for bringing special skin care and self-care products from home.
4. 🧦🍪Creature comforts
Fuzzy socks, portable speakers, and favorite snacks don't belong on every travel packing list. However, to maximize relaxation on vacation, give yourself permission to pack for comfort, not practicality. Packing things that will help you enjoy your vacation is worth making a little extra space for in your luggage, especially when you are headed to a one-destination trip rather than multiple destination travel.
Final thoughts on how to actually relax on vacation
Researchers have found that vacations both long (10+ days) and short (7-10 days) have a powerful effect in reducing feelings of burnout and helping us return to work more productively. 1
The goal of a vacation is to relax, gain perspective, and allow your body to rest from the stress of daily life. Each of us has our own ways of managing stress, but for many of us, they're not especially healthy and increasingly lead to burnout.
Relaxing on vacation is a bit of art and a bit of science. I hope that these tips garnered from my experience as a traveler and as a therapist have helped illuminate the best way to get into relaxation mode as quickly as possible. Taking vacations isn't just a cultural tradition; it's important for us. Rest and sabbaths are concepts that stretch back through countless generations. The deep relaxation of vacation fosters healthy relationships, increases productivity at work, and resilience to personal challenges.
For more tips on having a stress-free vacation, check out our tips on how to prepare for your first international vacation, or get some tips for a low-stress family vacation: A therapist shares 6 tips.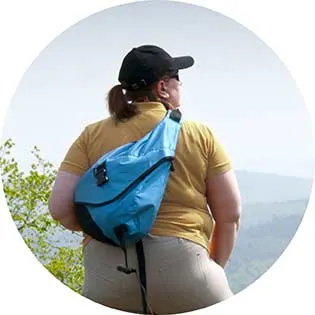 Lynli Roman's unique approach to travel is informed by decades of experience on the road with a traveling family and, later, years spent as a solo international traveler. When she's not writing about Seattle from her Pike Place Market apartment, Lynli writes on-location while conducting hands-on research in each destination she covers. Lynli's writing has been featured by MSN, ABC Money, Buzzfeed, and Huffington Post. She is passionate about sharing information that makes travel more accessible for all bodies.
Sources
Etzion, D. (2003). Annual vacation: Duration of relief from job stressors and burnout. Anxiety, Stress, and Coping, 16(2), 213-226. [↩]