A big part of the fun of traveling is building an itinerary, especially when we are headed to a new destination- but what about when our trip spans multiple destinations over several days, weeks, or even longer?
A week-long vacation is easy to plan, but planning multiple destination trips that last weeks has unique challenges. In this article, I'll show you how I plan trips that span several weeks, countries, and even continents. It's easy with good organization and a bit of extra forethought!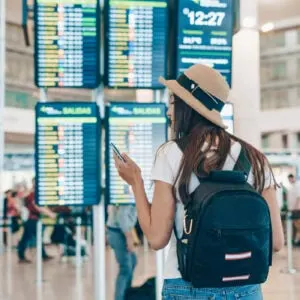 Step 1: Plan Early (2-6 Months before Departure)
Six months before departure, you should choose a destination and begin researching. This way, you'll have more time to make modifications, study what travel activities are available, compare pricing, and learn more about your options.
Starting early means you'll also save yourself the stress of booking many flights, accommodations, and train rides all at once.
How early should you book?
It depends on your financial situation, how well you've planned, and where you're going! There is such a thing as too early, especially when booking flights. 6-8 weeks before departure is generally the best time to book flights. By then, I'm well researched and ready to book. – But more about that later.
2. Rough out an Itinerary for Multiple Destinations at Once (4-6 weeks before leaving)
The best way to keep track of the days is to use a travel planner or calendar. Better still, keep a travel journal while you're away! Through good planning, you can avoid making unrealistic plans. Don't plan to accomplish 6 things in one day when you can only do 3.
Download my Printable Blank Travel Itinerary
Begin planning your trip today with this printable travel planning PDF designed for visual planners:
[purchase_link id="19867″ text="Purchase" style="button" color=""]
What is a transfer day?: In the travel industry, "transfer days" are days where you spend a big chunk of your day packing and checking out of your accommodations, traveling to the next stop in your multiple destination trip, finding your lodging in the new location, and checking in. Many travelers underestimate the time (and energy) needed for transfer days and try to do too much.
Be mindful of transfer days
many first-time multiple destination travelers try to squeeze activities and excursions into transfer days and regret it! The energy spent packing, moving, and figuring out transportation, is always more than I expect. I've learned to let my transfer days be just transfer days. If I have extra time and energy, I walk around and explore the destination while making plans for the following day.
Expect the unexpected.
When traveling, always be prepared for unexpected delays, such as a canceled or delayed aircraft, a late train, a missed connection, etc. Being a regular traveler- especially on multiple destination trips – requires the ability to adapt to a wide range of situations.
3. Book all your Flights
Early booking can save you money if you plan to travel to a popular tourist spot during the peak travel season. Historically, the earlier you plan, the more likely it is that you will be able to get a better deal on airfare, but that's not always true. Especially during seasons when fuel costs spike.
It's good to start tracking flights 3 to 5 months before your departure date and book when the tickets go on sale. I love google's feature, which tells me if a flight is a good deal compared to historical averages.
Exception: When you shouldn't book airline tickets ahead:
While airline tickets should usually be booked ahead, that's not always the case. Some people (including me!) prefer to travel with a flexible itinerary. For example: in Europe, it's easy to buy last-minute airline tickets to other countries within the European Union. In Chile, a country over 2,500 miles long, people go to the airport as casually as a bus station, and it's easy to buy tickets a day or two in advance for domestic flights.
Finding Travels Deals in 2023
I referred to the travel chaos of 2022 as "revenge travel." Everyone was worried about making up for lost time, and good travel deals really weren't being offered. Travel was in high demand, and advanced algorithms and tracking sites have largely removed "luck" from the ticket booking system.
The travel season of 2023 is still taking form, but we can likely expect a minor fall in travel from the peak of 2022. With that, more deals may be available as travel companies that scaled their services to 2022 levels struggle to book seats.
However, it's still good to shop for the best deals on flights by using well-known search engines. Using Skyscanner or, now, Google Flights, it is possible to determine the best time of year to fly to a specific location.
Make Your Final Decision based on your Research
Before you book those tickets, make sure it's really where you want to go. Many people start with a destination in mind but, after some research, decide they don't want to go to those multiple destinations on this trip after all. Sometimes I research and learn that a destination is better in a particular season. I was midway through planning a summer trip to Norway and Sweden when I realized that I actually wanted to spend my summer trip in other destinations and save those multiple destinations for wintertime travel.
As you move from step 2 to step 3 and start looking at flight prices, you may need to adjust your plans. When planning a multi-city or multi-destination trip, you should have a reasonably strong itinerary in place at some point before booking. In other words, don't worry over planning everything down to the last detail, and keep in mind that non-flight travel allows you some degree of scheduling flexibility. Taking a train from one city to the other is usually more cost-effective than flying.
Essentially, your focus at this point should be securing your primary intercontinental flights. The transfers between your multiple destinations will be more flexible and easier to book later.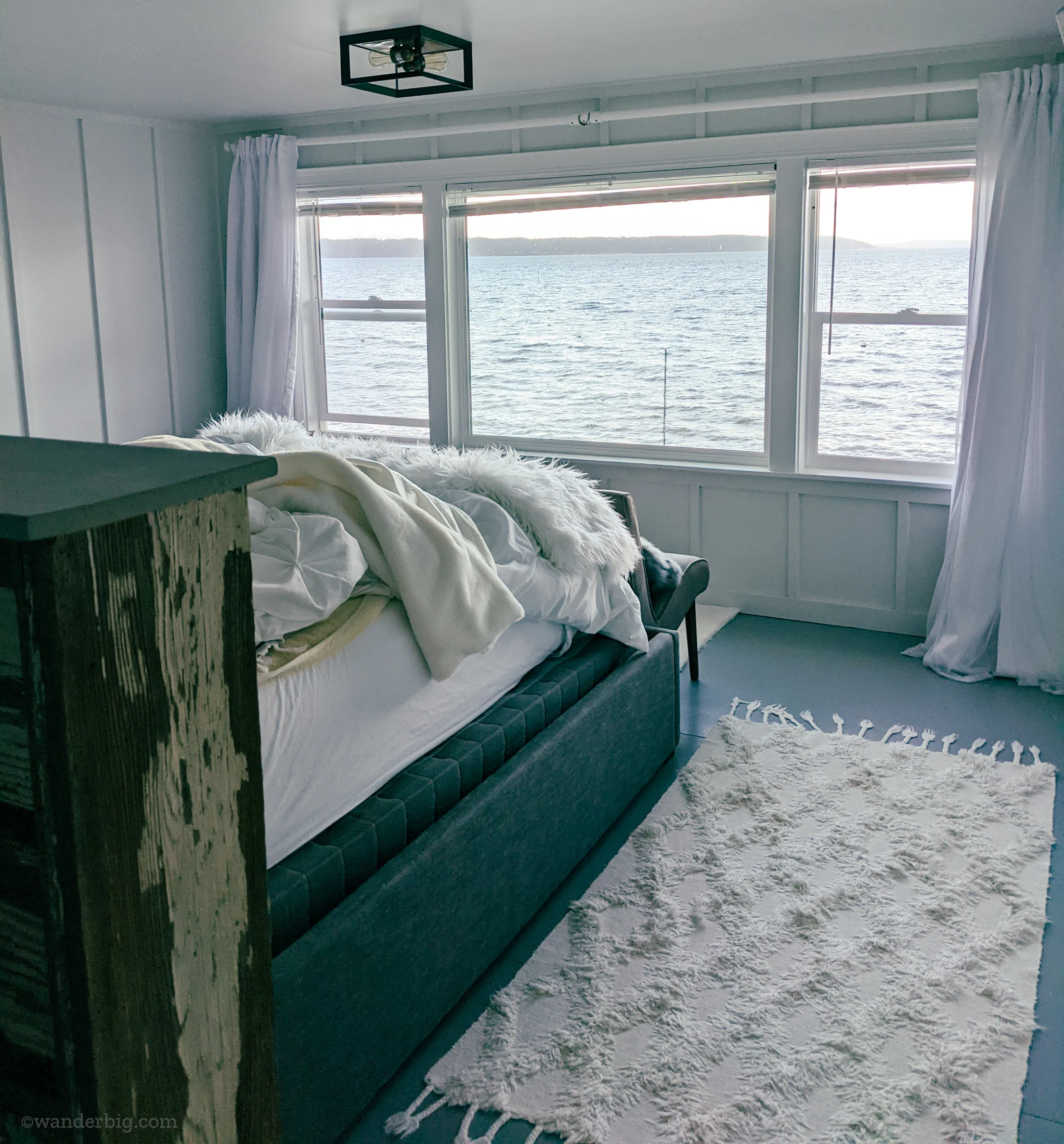 4: Reserve Accommodations
✅ Final destination selected.
✅ Flights booked.
🟩 Next up is lodging:
Book your accommodations well in advance if you're planning a multiple destination journey during a travel high season.
Finding a hostel with room for you last minute in Germany during Christmas markets or Dubrovnik during the EPM festival might be impossible. I've gotten caught without last-minute lodging and it's not fun!
Some travelers prefer to travel spontaneously and only make plans a few days in advance. This works best if you:
🎯 travel off the beaten path (avoiding major tourist areas),
🎯 have flexibility in your accommodation type,
🎯 travel during the off-season or shoulder season, and
🎯 have enough cash on hand to get yourself out of a bind and into whatever hotel is available if needed.
The advantage to traveling with spontaneity is that if you love a destination you can stay longer, and if you don't, you're free to move on to the next stop in your multiple destination trip.
The choice is yours!
💡 Hint: For best results, book accommodations based on proximity to transportation and attractions rather than cost or amenities. To ensure that I can quickly get around the city and to the airport, I always seek accommodations that are close to public transportation and that I can walk to. I have also found that it's worth paying for lodging in the city center, rather than commuting back to a suburban neighborhood after dark in a strange city.
5. Choose the Focal Point(s) of Your Trip
Fact: I'm planning an entire trip in 2023 based around seeing Pablo Picasso's painting titled Guernica in person in Madrid.
Before deciding where I'll be going, I'll often plan a trip around a specific activity. Some call this "bucket list" travel, I just think it's a smart way to shape a multiple destination trip around what matters to each individual.
My 2017 Croatia trip was a month-long multiple destination trip structured around the dream of swimming near a sea organ- and it turned out to be my very favorite thing to do in Zadar, Croatia!
Advice from other travel bloggers offered information on how to travel inexpensively and things to do for free in any city.
Travel inspiration frequently comes from a desire to see, hear, taste, and smell everything a place offers. I'm only compelled to visit a particular museum or tourist spot on a few occasions. But after I've chosen someplace to go, I get excited about visiting after I begin learning about them!
You might have a different way of choosing things to do, but regardless of how you choose to proceed, this stage can bring helpful information and recommendations!
6 – Make a Record of It
It is common for multiple destination trips to involve many cities, nations, and various forms of transportation. You may not always have access to the internet when on the go. I think a travel journal can come in handy in this situation as well. It not only records your adventures, but can be used to plan your trip, store metro maps, jot down important addresses and phone numbers, and so on!
Final Thoughts on Planning a Trip with Multiple Destinations
Even though there is no scientific method for organizing an extended vacation, these are the steps I take for each of my weeks and months-long trips.
The planning process should be exciting, not dreadful, but it can be overwhelming. When I feel very overwhelmed about planning, as I did before making my 3 months in South America itinerary, I like to go old school: a trip to a brick-and-mortar library and an hour or two looking at pictures in a published travel guide.
What about you? How do you go about putting together a plan for a multiple destination trip What are your biggest challenges? Let me know in the comments section below.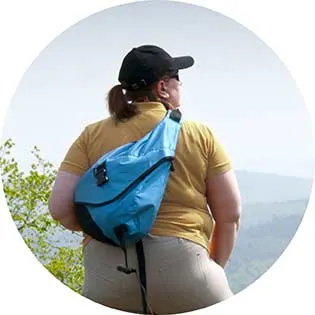 Lynli Roman's unique approach to travel is informed by decades of experience on the road with a traveling family and, later, years spent as a solo international traveler. When she's not writing about Seattle from her Pike Place Market apartment, Lynli writes on-location while conducting hands-on research in each destination she covers. Lynli's writing has been featured by MSN, ABC Money, Buzzfeed, and Huffington Post. She is passionate about sharing information that makes travel more accessible for all bodies.