Packing for a cold weather vacation is a challenge- but staying cozy while winter swirls around you makes it worth it. Whether you'll be trekking Patagonia in shoulder season or hitting the slopes at a ski resort, winter climate vacations require some packing list adjustments.
In this article, I share my best packing list tips for cold destinations, including:
Keep reading to learn how to hack your packing list for cold weather destinations
Are you thinking about visiting a cold-weather destination? As an adventurous traveler, I love romping in the snow and cold just as much as lying on a sunny beach or exploring a historic city.
Whether your travel plans include skiing in the Swiss Alps, snuggling up next to a cozy fire in Vermont, or even traveling solo over christmas, it is important to pack well for your winter vacation.
Planning ahead includes doing some research. As you create your packing list you'll need to know:
The climate in your destination, including the average temperatures during the season you will be visiting.

You should also consider how much time you will be outdoors

and what types of activities you might try.
WeatherSpark.com is a helpful site that allows travelers to predict the typical weather during a trip. Just enter your destination to discover the average high and low temperature. It even includes an hourly forecast prediction for every month of the year! This can help as you plan outfits that will take you from morning chill to afternoon temperature peaks.
I have traveled to many cold-weather destinations, and I've learned (sometimes the hard way!) some important rules about what cold weather vacations require and what you can leave behind. Here are some essential items to add to your winter packing list so you can stay warm, comfortable, and stylish.
The following section may contain affiliate links. As an Amazon Associate, we earn from qualifying purchases.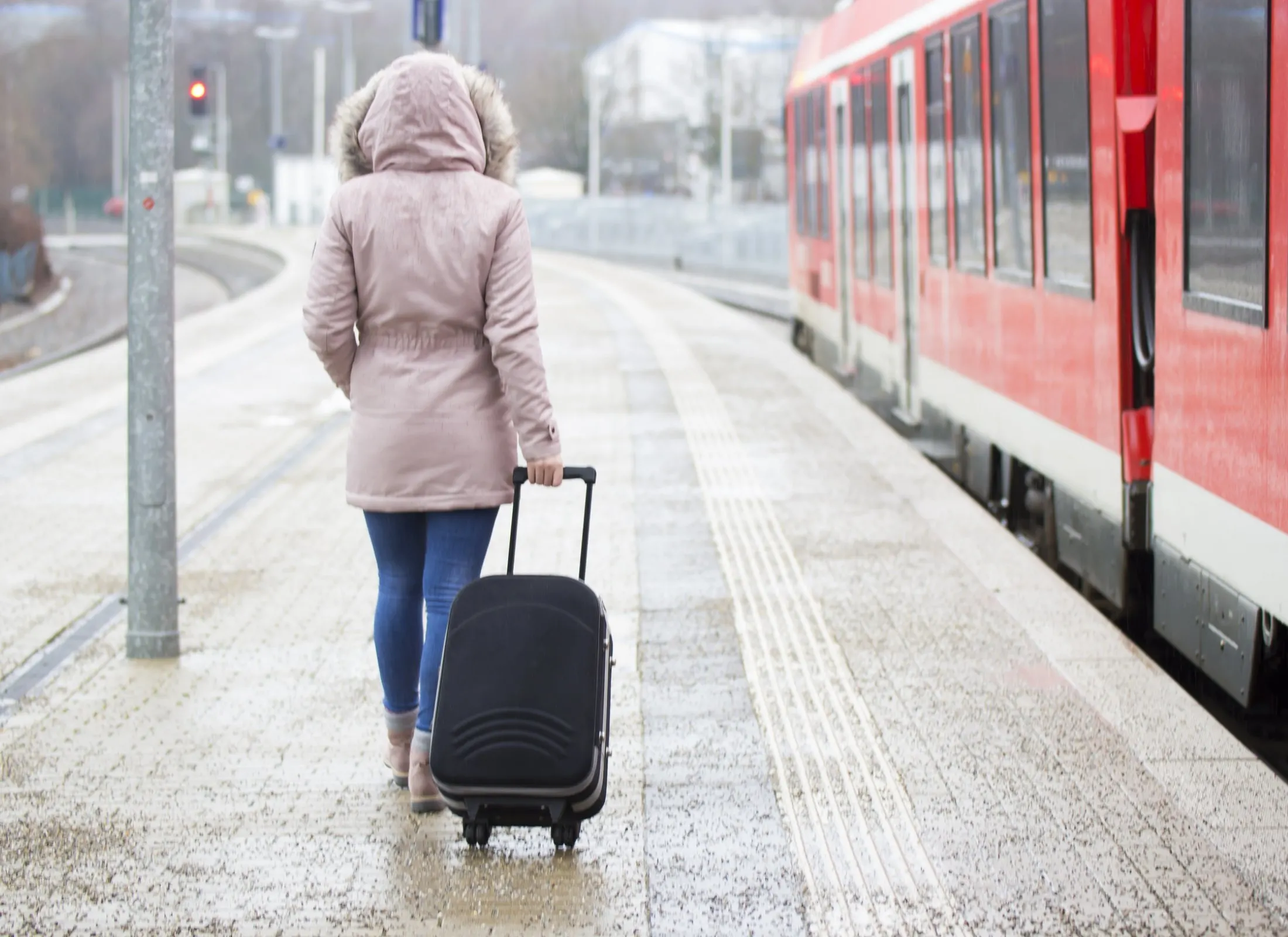 Clothes to Pack
Winter Coat
When you think about winter travel, the first item you will probably think of is a coat. A good coat is so important when you travel to a cold climate, but if you're like me, you don't want something super bulky. I love this down parka with a bit of stretch, which is ideal for accommodating layers underneath.
Warm base layers
Under your coat, you should plan to wear multiple layers of thin clothing rather than thick, bulky sweaters that can get too hot or uncomfortable when you're active. Layers can always be removed or added to help you adjust to changing temperatures. Think about a warm base layer of merino wool, which is not itchy like traditional wool but provides the same level of insulation. Then, layer with a long-sleeved cotton tee and a thin sweater or a fleece vest or jacket.
Hint: When I'm on a longer trip and know I'll be moving from cold weather to warm weather climates, I often carry a waterproof shell + an inexpensive fleece jacket (like Amazon Basic's fleece). Together, they are almost as warm as a parka, but when I leave for my next stop, I can donate the inexpensive fleece layer and carry on with my trip with less to fit in my suitcase!
Long, warm pants.
When you travel to cold destinations, you'll need warm pants. Denim and corduroy are best for casual lounging or city travel, while waterproof ski pants (like these favorites of mine from Columbia) are better if you plan on skiing and snow sports in destinations like the PNW's SNO parks. Don't bother packing dresses or skirts unless you're sure you'll wear them to dinner at ski resorts or for dinks at a cozy lodge.
Thick wool socks
Thick wool socks are great for keeping your feet warm. For extra insulation, you can always layer some thinner socks underneath.
Hint: After years of traveling with smartwool socks (and replacing threadbare wool socks every season) I've recently converted to darn tough socks. They are American made, have a lifetime warranty against holes and still manage to be in the same price point as Smartwool! Shop darntough socks at Amazon (and if my friends are reading this- yes, you're getting them for Christmas!)
Warm boots
When you are in cold temperatures even for a short time, plan how to protect your feet with appropriate footwear. Your choice of boots will depend on your location and planned activities.
For city walking and less active contact with the snow, I adore my blundstone boots (grab a pair here at Amazon) but Hunter makes a more waterproof and insulated version (find them here). Whatever boots you pikc- make sure they're broken in before you pack them for your trip!
For outdoor winter sports, you should get a solid snow boot with waterproof construction, treads for traction, a comfortable insole, and good insulation.
Cold weather accessories
Of course, you don't want to forget your cold weather accessories! Make sure to cover your head and neck to prevent heat from escaping. Wear a warm wool hat and a thick scarf. If you plan to be outdoors for a long time, a neck gaiter may be better than a scarf so your face can also be protected.
Gloves should be warm and waterproof. Skip the very stretchy, inexpensive gloves as they provide very little insulation- to really enjoy cold weather travel, invest in good gear. I like thinsulate gloves, and they served me well on my trip to Los Glaciares National Park in Argentina.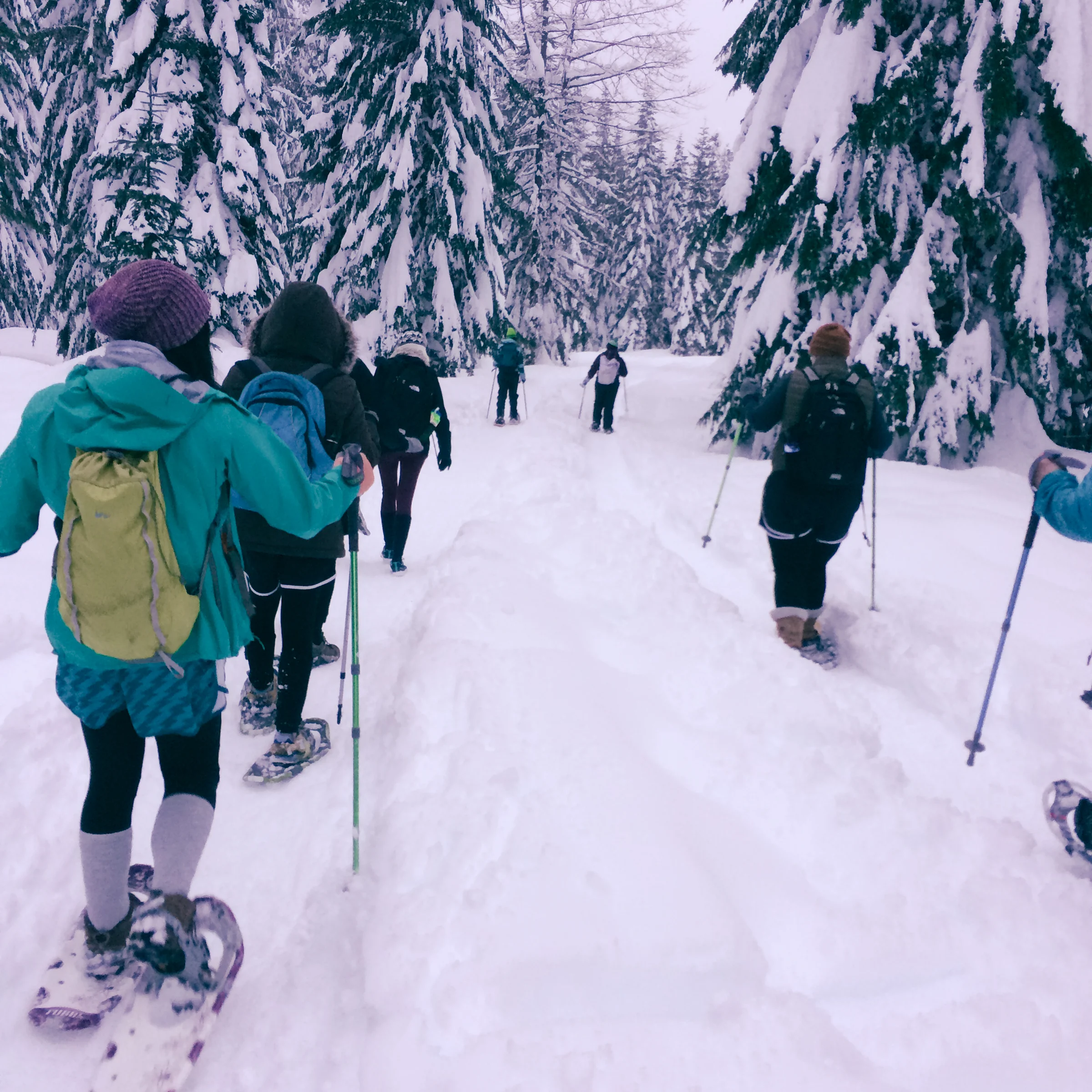 Other Essentials of a Cold Weather Packing List
There are a number of other items that will be helpful to you as you travel in cold-weather areas. Here's a quick packing list of other essentials that will keep you comfy in the frigid temperatures.
Lip balm

– Cold weather means dry, chapped lips. Stay ahead of the game by applying lip balm with SPF to protect your lips from cold, wind, and sun.

Sunglasses

– Snow reflects the sun's light and UVA/UVB rays. Protect your eyes and prevent headaches with a pair of sunglasses.

I discovered the power of polarized sunglasses during my recent trip to Hawaii and I'm now a convert to premium sunglasses.
Sunscreen –

Keep sunburn away by applying sunscreen or a moisturizer with at least SPF 30.

Hand and toe warmers

– These single-use hot packs are popular with campers and outdoor adventurers. Simply squeeze and shake, place them in your boots and pockets, and give yourself hours of extra warmth for your toes and fingers.

Body lotion

– Just like with your lips, cold air and wind can cause dry skin. Keep your favorite body lotion on hand to moisturize as needed (

Medline Remedy Skin Repair

is my go-to once a dermatologist gave me a free sample).

Hair dryer

– If you are not staying in a hotel with a hair dryer, be sure to pack one. Wet hair in a cold weather destination is not pleasant!

Emergency supplies

– If you are traveling by car, make sure to pack emergency food, water, a flashlight, a small shovel, blankets, and a first aid kit. For winter travel, it's important to be prepared in case you get stuck and need to dig out or wait for help.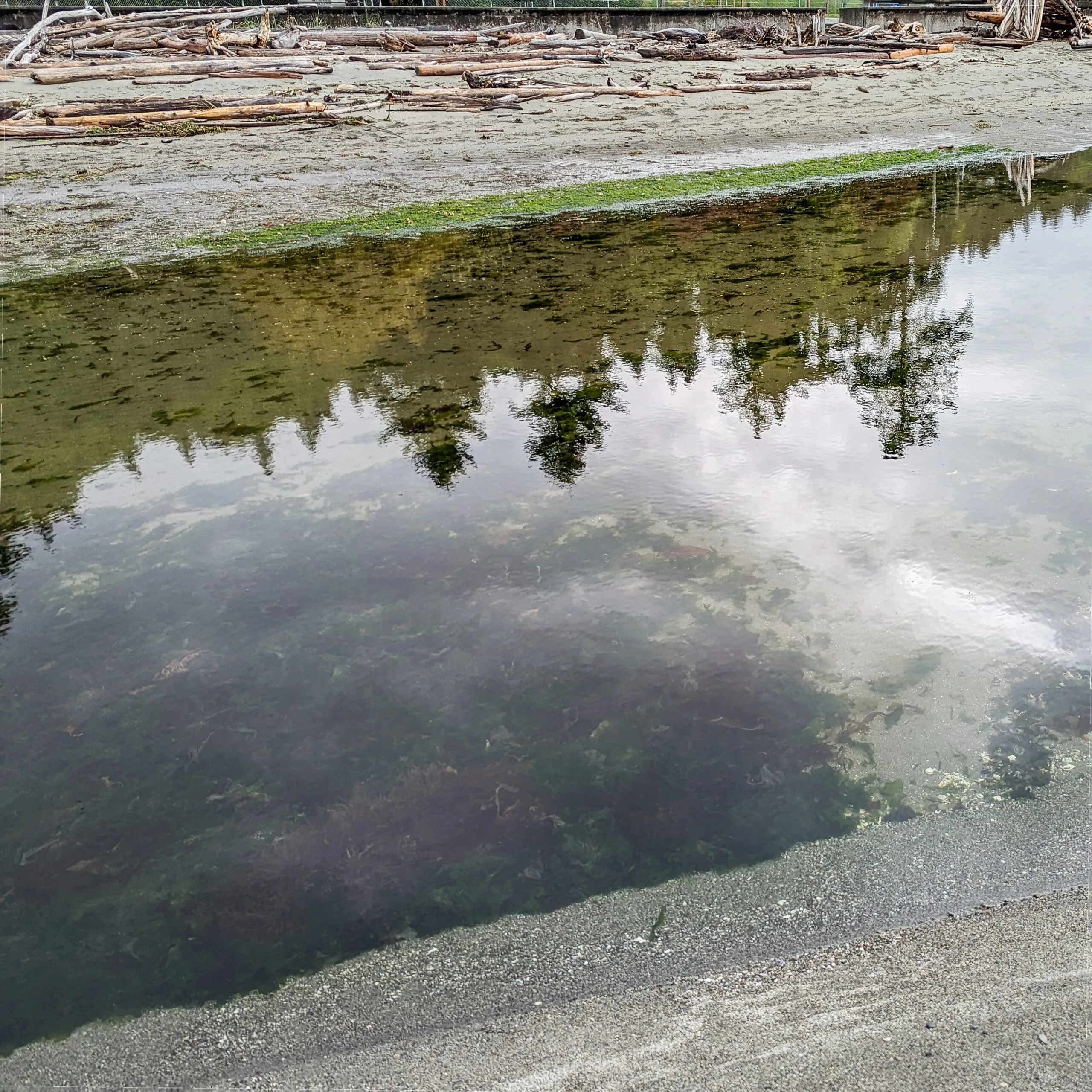 Packing Tips
Now that you know what to pack, you might wonder how you can possibly manage to bring it all with you. Here are a few packing tips to help you carry everything you need for winter or cold weather travel!
Wear Bulky Clothes on the Plane. Don't waste valuable suitcase space on your bulkiest clothes. Wear them on the plane, instead.
Carry your coat over your arm while boarding flight. Pro tip: Coats don't count against hand-baggage limits on airplanes. You can board with a small bag, a carryon, and a bulky coat over your arm. Seasoned travelers even use coat pockets as a way to squeeze just a bit more into a packing list without having to check a bag!
Remember to pack layers of thin clothing rather than multiple thick sweaters or sweatshirts.
Pack less. Because you are layering, you can also plan to wear some items more than once.
Use space-saving compressible packing cubes to fit more items into one bag.
Pack small items, like travel deodorant, compression socks, and lip balm, inside shoes or in your carry-on.
Rent or borrow any necessary sports gear at your destination. Ski resorts make skis available, and REI is well known for their snowshoe rental, but try supporting a local outfitter if possible.
Packing everything you need for a cold weather vacation can be a challenge- but staying warm and comfortable while you explore and play in your wintery destination makes it worth it. No matter where your cold weather travels take you, this winter packing list will help you focus on the thrill of travel!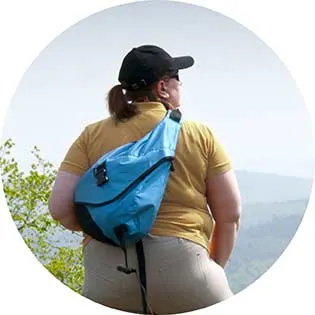 Lynli Roman's unique approach to travel is informed by decades of experience on the road with a traveling family and, later, years spent as a solo international traveler. When she's not writing about Seattle from her Pike Place Market apartment, Lynli writes on-location while conducting hands-on research in each destination she covers. Lynli's writing has been featured by MSN, ABC Money, Buzzfeed, and Huffington Post. She is passionate about sharing information that makes travel more accessible for all bodies.