One of my very favorite ways to remember my travels is through the artful objects collected on my various trips. Hitting thrift stores on vacation makes souvenir shopping so much more interesting!
When I was a bit younger I assumed the best souvenir was something that would be "proof" of visiting a place.
What I Used to Think When I was younger, I believed that the coolest souvenir was something that proved I had been to a certain place. I liked getting things that had the place's name on them, like a t-shirt or a keychain. I thought it was a great way to show off my adventures. It seemed like lots of people felt the same way, because in markets for tourists all around the world, there were tons of cheap things with city names on them.
Buying Souvenirs at Resort Town Thrift Stores
Every country has some version of these, although they go by different names and sometimes have very different contents. For example, in some countries, a thrift store may contain only clothing, while in other countries is more common for secondhand shops to contain a little bit of everything.
Souvenirs I look for at secondhand shops:
handkerchiefs and small textiles
key rings
jewelry and bracelets
amateur art, folk art, or other handmade objects.
City Street Markets
In countries where there is one central market that contains literally everything, the same place where you can buy fruits and vegetables may be the place where you can locate your next treasured souvenir. When I spent spring and summer of 2019 in South America, for example, it was very typical on Sundays for a market to pop up that covered streets and sidewalks for blocks and blocks. After passing through the produce vendors and the vendors of new household goods, there was usually a section dedicated to antique items and secondhand clothing.
My very favorite rug, the rug that my feet land on first thing every morning when I wake up, I purchased stained and filthy for $2 US dollars from a secondhand textile vendor at a street market in Arica, Chile. This tightly woven cotton textile- that may likely have been woven by hand– cleaned up almost perfectly. The small frayed spots and the one stubborn stain I couldn't get out remind me that that the object has its own story, and using it reminds me of my story of washing it in my tiny beachside air B&B and drying it on the balcony hammock in the dry Atacama Desert air.
Souvenirs I look for at general street markets:
textiles
small metal trinkets
jewelry
handmade pottery
Buying Souvenirs at Antique stores
I'm fairly confident that for every good antique shop around the world – including the United States – there are six or seven terrible ones selling mostly reproductions or terribly overpriced authentic antiques. That said, I still get a little bit excited every time I see an antique shop as I'm exploring a faraway city. Though sometimes they are stuffy, containing items with no price and no vendor who speaks my language, other times they are a treasure trove- stores that contain objects that seem as if they were dropped from another time- ordinary objects made extraordinary simply by enduring through the years.
My favorite travel antique shop ever has to be a toss up between 1. the antique shop I discovered in Vatican City while attempting to avoid crowds and tour-sellers by taking back streets on my way back to the Metro stop, and 2. The tiny storefront across from the UNESCO monastery in Arequipa, Peru, where I found a on older, handmade, well used, and previously mended Andean Frazada (heavy woven blanket) that now lives on as a wall hanging in my office. It is art and it hangs there to remind me and my visitors how being mended can become a part of what makes something beautiful.
Souvenirs I look for at antique shops:
specimens of art or handiwork that the region is known for
small objects that could be turned into souvenir magnet gifts when I return
textiles (are you catching a theme? They are so easy to pack!)
Buying Souvenirs at Flea markets
They aren't everyone's cup of tea, but I live for a good flea market. My parents raised me going to the Kansas City flea market – one of the larger markets in the US – at least a few times a year. There, I learned how to hunt for rare finds, and –maybe more importantly –how to separate trash from treasure. Now when I travel, I always keep an eye out for good flea market (you can find a list of my favorites here)
markets that go by the name of a "Flea market" come in all shapes and sizes. In Budapest, Hungary the famous ruin bars by night turned into fleamarket by day on certain weekends, these flea markets were curated and inviting to tourists, interspersed with local artists and craftspeople. A very different experience though also called fleamarket, During a recent trip to the Transylvania region of Romania, while passing through Budapest on my way, I took a cab out to a used car lot that turned into a giant flea market every Sunday. Surprisingly similar to a South American St. market (except for the lack of fresh produce!) the Eastern European fleamarket was filled with Cold War treasures like vintage Russian clocks and piles and piles of secondhand fur coats. Compared to the Budapest market I felt clearly an outsider, yet was able to navigate a few purchases.
Things I look for at flea markets:
literally anything, because I never know what I'll find
textiles and paper goods that pack easily
secondhand handmade items
small metal objects like keys or old cigarette cases, etc
Buying Souvenirs at Tourist Markets
I'm going to go ahead and give a shout out to tourist markets. Though 99% of what is sold in tourist markets is made in China and unlikely to last five years without avoiding the trash bin or thrift store for donations, it is possible to find treasures in tourist markets. Keep your eyes peeled for what doesn't belong. Often tourist markets are filled with stall after stall of the exact same thing. Scanning for what is different can help you find the treasures.
Things I look for at Tourist Markets:
local minerals
authentic handmade items
raw craft supplies (fiber, beads, metalwork, etc)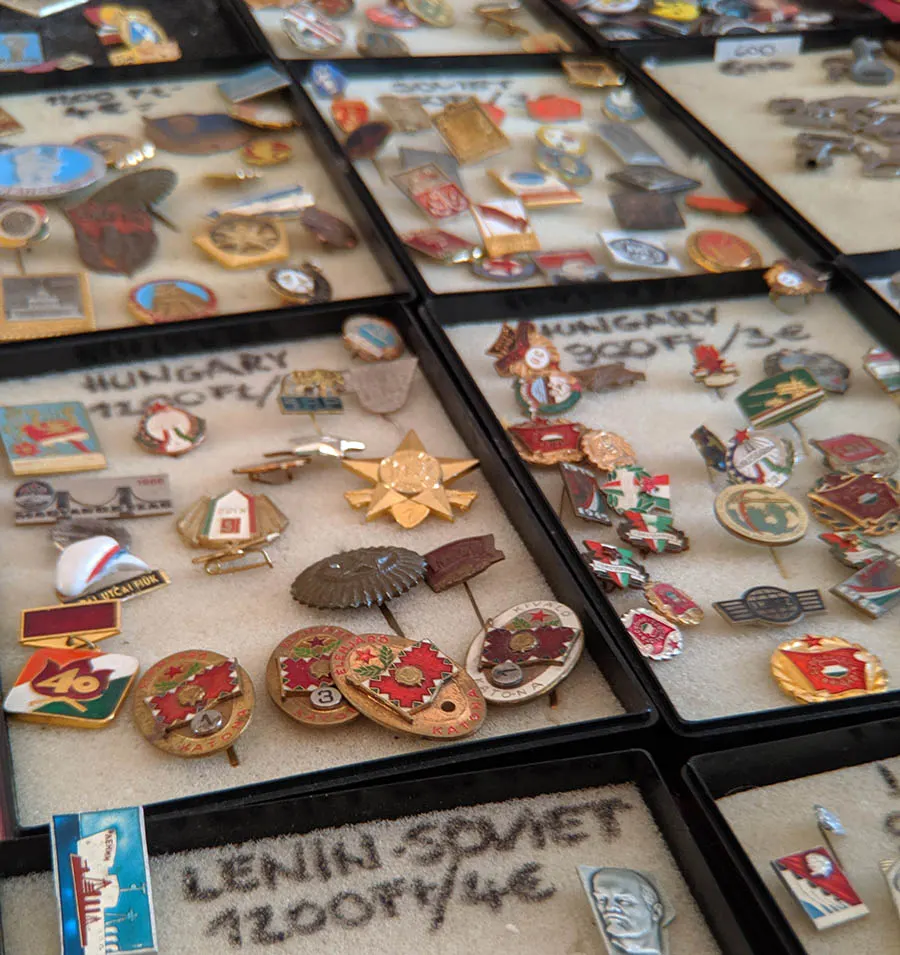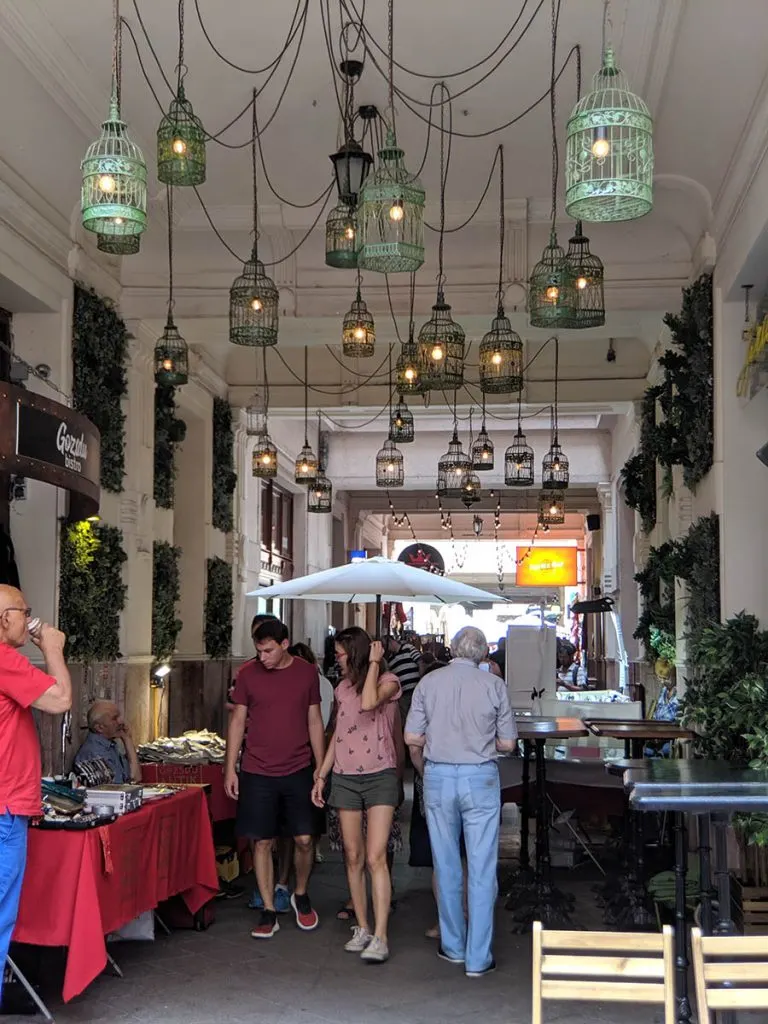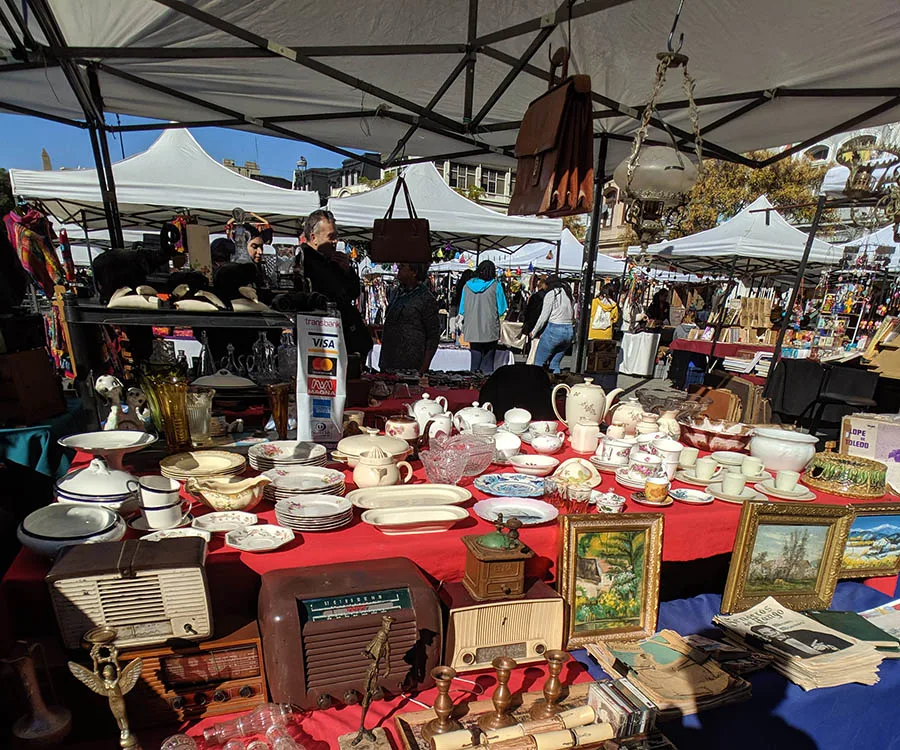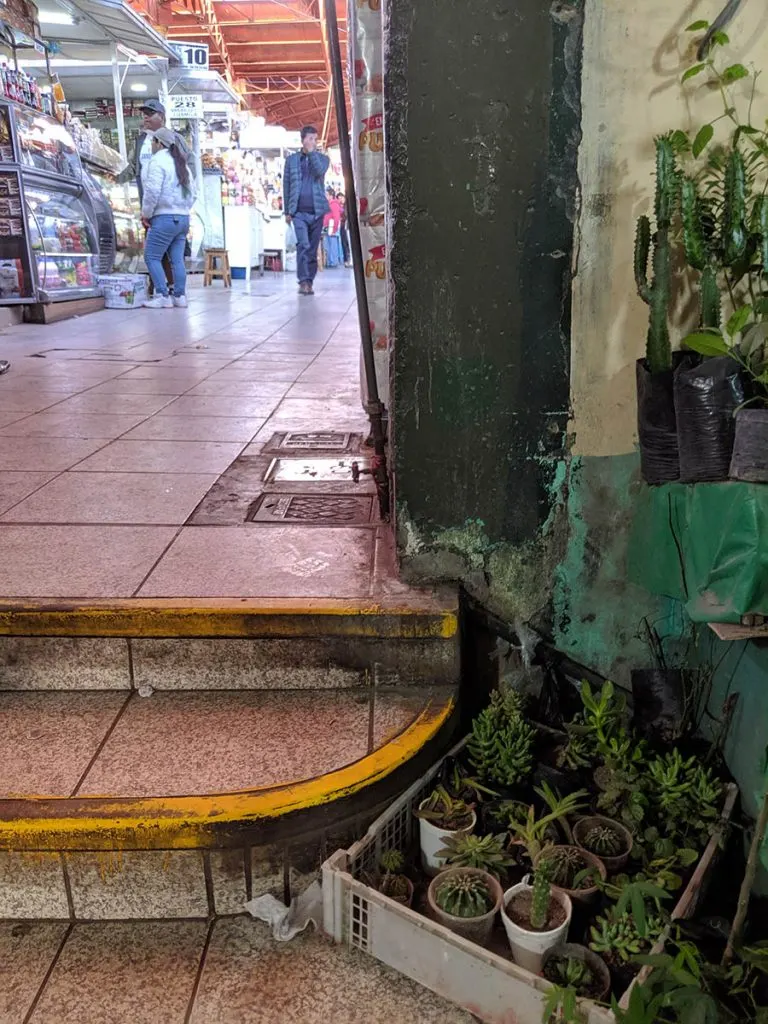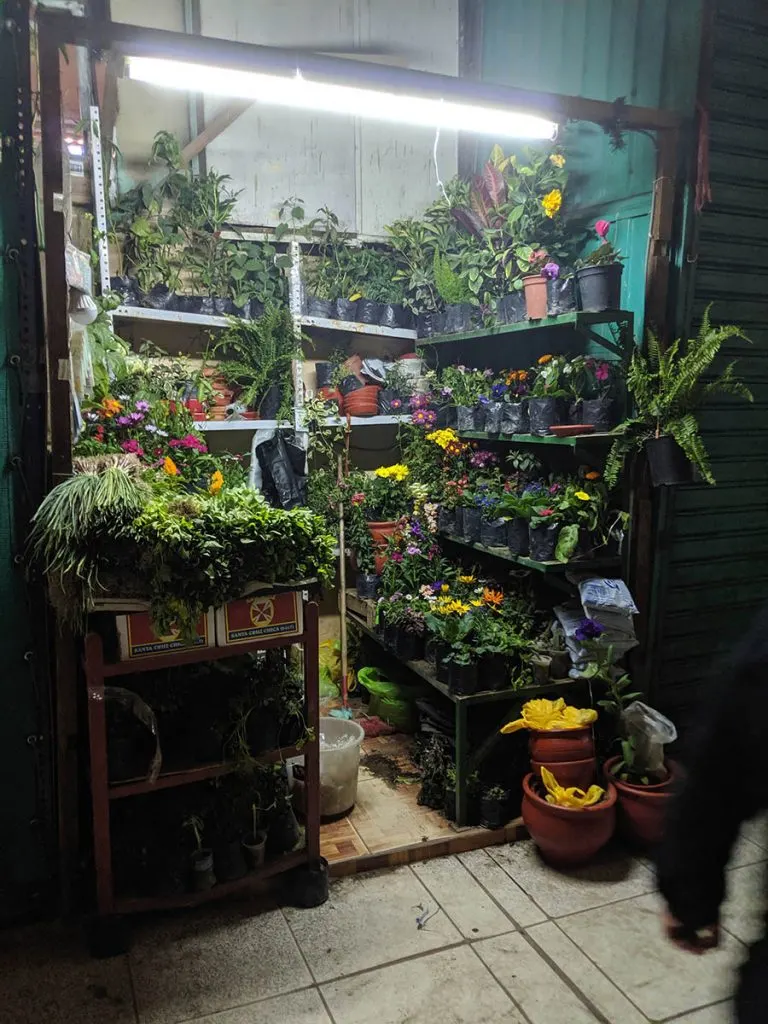 Keep reading for more tips on buying (or making!) great travel souvenirs.
Sharing Memories It makes sense, right? When we travel, we want people to know where we've been. Having a keychain that says "Paris" or a shirt that says "London" does that easily. But as I've grown up and traveled more, I've started to see things differently. When we decorate our homes, it's not about telling the world where we've been. It's more about making our space cozy and showing who we are. It's like building a nest out of memories.
A smart friend once told me that decorating a home is like making a special place for ourselves. We put up pictures of our loved ones, things that remind us of good times, and stuff that makes us feel relaxed and happy. Home is where we can truly be ourselves.
⛲ I've figured out that I don't want objects in my home to just show where I've been. I want things that have stories behind them. A magnet that shouts "Tokyo, Japan!" is not as important to me as a picture I found in a used bookstore in Rome. The picture was old and a bit damaged, but it had a story. I found it while looking for a library on a side street. The lady who ran the shop spoke Italian, and with some help, I bought the picture. It reminds me of her, the shop's smell, the street outside, and the library I never found. It's the story that makes the memory special, not just the place.
Unexpected Treasures I've learned that the best souvenirs often come when we're not even looking for them. Like finding a cool book in a used bookstore, a neat item at a charity shop, or even a random thing on the beach. Those moments can be hard to plan, especially if you're on a tight schedule or with a group. That's why it can also be fun to find souvenirs from different places – not just the typical ones. You can do this for yourself or get gifts for friends and family back home.
So, next time you're traveling, keep an eye out for things that have stories. They might not be the flashiest, but they'll mean more in the long run. Happy souvenir hunting! 🛍️🌍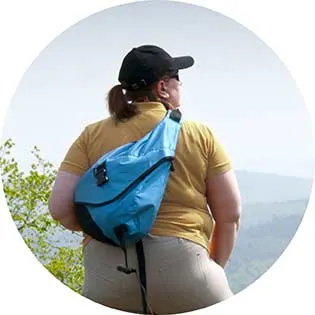 Lynli Roman's unique approach to travel is informed by decades of experience on the road with a traveling family and, later, years spent as a solo international traveler. When she's not writing about Seattle from her Pike Place Market apartment, Lynli writes on-location while conducting hands-on research in each destination she covers. Lynli's writing has been featured by MSN, ABC Money, Buzzfeed, and Huffington Post. She is passionate about sharing information that makes travel more accessible for all bodies.