In hostel common rooms, hotel bars, and online forums, travelers sometimes find themselves in a spirited discussion over one topic: the choice between a suitcase and a backpack.
In the past, backpack vs suitcase was a decision split by age and travel type:
older tourists and business travelers carried suitcases, while
young travelers carried backpacks and the occasional duffle bag.
However, today's travel landscape is way more diverse in many aspects, including preferred luggage. There are suitcase-like backpacks and suitcases with backpacker appeal. There's a backpack or suitcase to fit every style, travel type, and budget.
With so many choices, how should you choose between a backpack and a suitcase?
I've been interviewing travelers and asking this question for years. I've learned that deciding between a suitcase vs a backpack comes down to three questions:
Your travel approach,
your luggage requirements, and
the destinations that you plan to visit.
In this article, you'll find easy answers- via a quiz and explanation of answers- to choose the right luggage type for you.
🚶🏽‍♀️ Travel your own way. Whether it's backpacking, flashpacking, or slow traveling with a luggage cart's worth of suitcases, there's no wrong type of luggage as long as you're comfortable being fully responsible for the transfer and storage of your bags.
Quiz: Is a Backpack or Suitcase Right for your Trip?
Suitcases aren't Just for Hotels
Today, many hostel travelers check in with suitcases without raising eyebrows. International hotels are well acquainted with a luggage room filled with backpacks.
In this post, we'll talk about some of the frequent talking points that cover the pros versus the cons of carrying a suitcase versus a large camping/hiking-type backpack.
For uneven terrain, a backpack wins every time
Suitcases are unrivaled at handling a smooth urban environment with minimal effort, but when manicured concrete ends, you may find a wheeled suitcase a significant burden when you reach cobblestones, gravel, or dirt paths.
Many travelers to Europe assume a suitcase is the right piece of luggage for traveling to this well-developed area, however cobblestone streets and stairs can have a murderous effect on the wheels of a heavy suitcase.
I'll never forget the time I had to navigate down a massive winding stone staircase in Dubrovnik, Croatia with my suitcase. Its wheels survived, but not unscathed.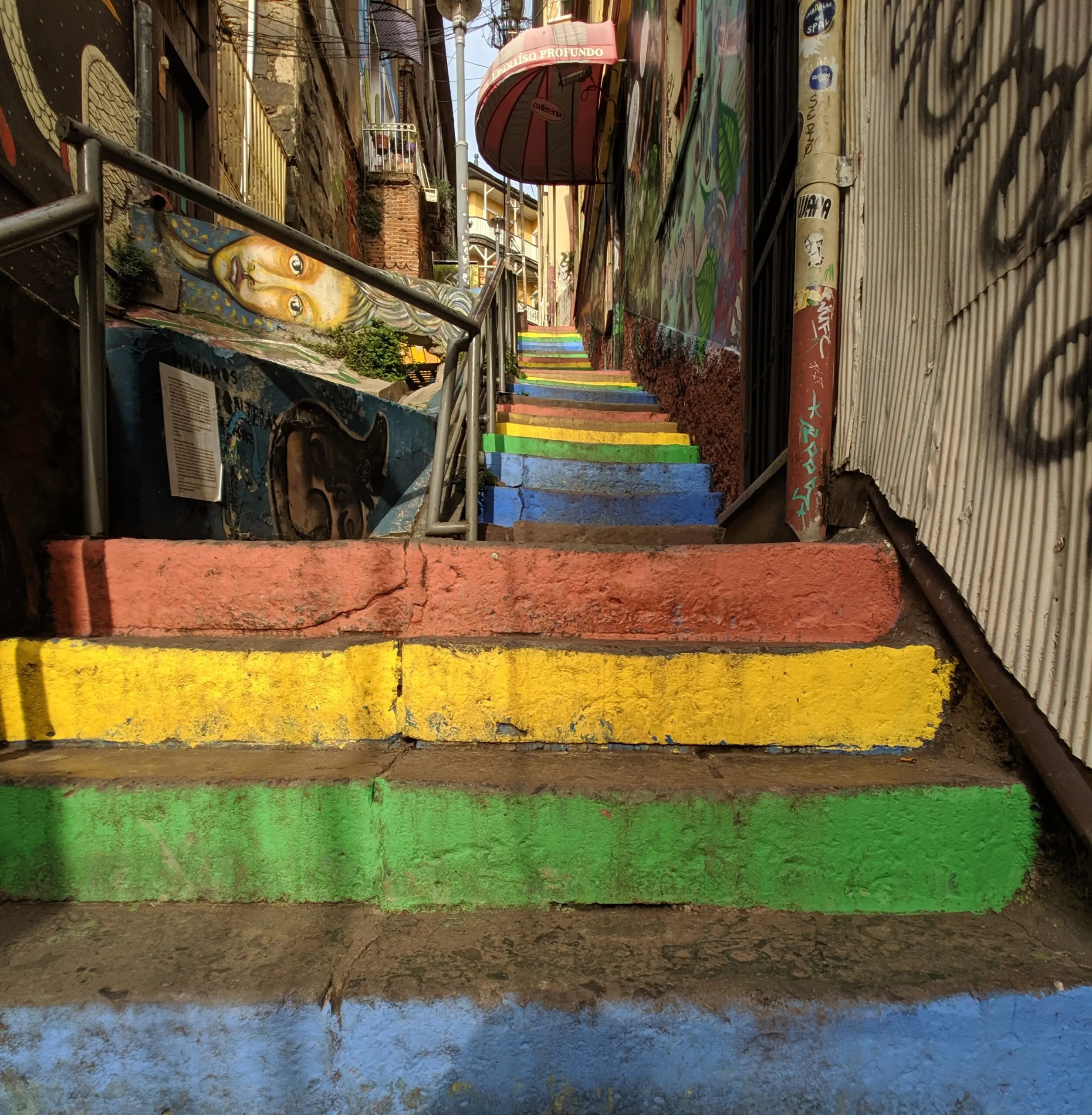 Mobility
For some travelers, the choice between a backpack and a wheeled suitcase might be predetermined. For people with limited mobility, chronic pain, or spine problems, a suitcase is advised. School backpacks have been shown, clearly, in many research studies to increase back pain, and it's fair to assume these findings extend to the larger, heavier backpacks used by travelers. 1 2
Security
Most hostels provide lockers, but these lockers are generally designed for backpacks. The size will vary and only sometimes will accommodate full-size suitcases.
💡 Pro travel tip: in hostels, it can be impractical to store all of your belongings in a locker. Instead, most travelers only lock up their valuables: passport, money, and technology. Whether you carry a suitcase or backpack, a smaller bag or pouch containing these essentials can be easily moved to a hostel locker.
The following section may contain affiliate links. As an Amazon Associate, we earn from qualifying purchases.
Pros and Cons of Backpack vs Suitcase
Rolls on Flat Surfaces
Easy to carry on uneven surfaces
durable as checked baggage
likely to be eligible as a carryon bag
slash-proof
easy to lock
likely to fit in hostel locker
good for travelers with limited mobility
Be Flexible and Explore Options for Luggage
Although the backpack vs suitcase debate can seem like a black-and-white binary, there are plenty of options that fall somewhere in the middle.
Convertible Suitcase/Backpack
For example, my favorite Eagle Creek suitcase (Gear Warrior Convertable Carry-on Backpack available here on Amazon) features the benefits of both a suitcase and a backpack. Wheels make it possible to roll through airports with ease while a zippered pocket containing padded backpack straps makes it a good companion for perfect for dirt roads in Argentina or cobblestones in Florence, Italy.
Wheeled Backpack
Similarly, a wheeled backpack (shop options for wheeled backpacks on Amazon) is a piece of crossover luggage that offers the benefits of a suitcase when it comes to rolling it along even sidewalks and airport paths, while the backpack straps make it easy to toss on your back when off-the-beaten-path travel takes you walking a dirt path to a rustic hostel or crossing cobblestone paths on the way to your Airbnb.
Daypack
Whichever type of luggage you pick, don't forget a daypack.
A good day pack is just large enough to carry a water bottle, jacket, sunglasses, umbrella, etc. With a packable backpack that packs ultra-small (like this $15 20L daypack I carry), you can have a daypack ready when you get to your destination for short hikes or city exploring.
Keep your packable daypack compactly stored in your suitcase (I sometimes wad mine up in a jacket pocket- so it flies free on airplanes!) until you arrive at your destination, where you can then use it for daytime adventures, hands free exploring, or even as a shopping bag or travel laundry bag. Get tips on picking the perfect daypack.
💡 A packable daypack is a great way to have a bag handy for souvenirs. If you have a habit of stuffing your luggage to overflowing, it's a great hack: bring a folded backable daypack on your outbound trip, fill it will souvenirs at your destination, and then check the back on the way home.
Although you can spend over $50 on a lightweight packable backpack as an alternative to lugging your suitcase around, I recommend one of the cheap imported backpacks. With only a small amount invested, you can feel free to either use your lightweight backpack to bring home souvenirs or leave it behind as a way to save space in your luggage on the return trip.
Final Thoughts on the Backpack vs Suitcase Debate
As you can see, there are many pros and cons for carrying a suitcase as your primary luggage during international travel – and there are almost equally as many pros and cons for carrying a backpack on the road. While in the past, the type of luggage we were "supposed" to carry was very much prescribed by the purpose of our travels, today's travelers can choose to carry either a backpack or a suitcase on their trip based on their own personal preference, unique needs, and travel style.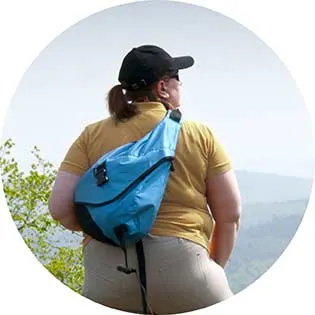 Lynli Roman's unique approach to travel is informed by decades of experience on the road with a traveling family and, later, years spent as a solo international traveler. When she's not writing about Seattle from her Pike Place Market apartment, Lynli writes on-location while conducting hands-on research in each destination she covers. Lynli's writing has been featured by MSN, ABC Money, Buzzfeed, and Huffington Post. She is passionate about sharing information that makes travel more accessible for all bodies.
Sources
Skaggs, D. L., Early, S. D., D'Ambra, P., Tolo, V. T., & Kay, R. M. (2006). Back pain and backpacks in school children. Journal of Pediatric Orthopaedics, 26(3), 358-363. [↩]
Sheir-Neiss, G. I., Kruse, R. W., Rahman, T., Jacobson, L. P., & Pelli, J. A. (2003). The association of backpack use and back pain in adolescents. Spine, 28(9), 922-930. [↩]