Road trips present unique challenges for packing food for snacks and meals.
While my Airbnb recipes and hotel meal ideas are great for many destinations, people traveling on a road trip usually don't have the amenities that are available in an Airbnb kitchen or even a hotel room. Although some people are well-equipped for car camping, most of us have very limited options for food preparation in our vehicles.
In this article, I'll share some simple ideas for satisfying and energy-sustaining, shelf-stable snacks and meal ideas that work well for road trips.
If you're struggling with road trip food ideas, these suggestions are perfect for helping with both pre-trip planning and on-the-fly meal ideas for mid-road trip meal planning.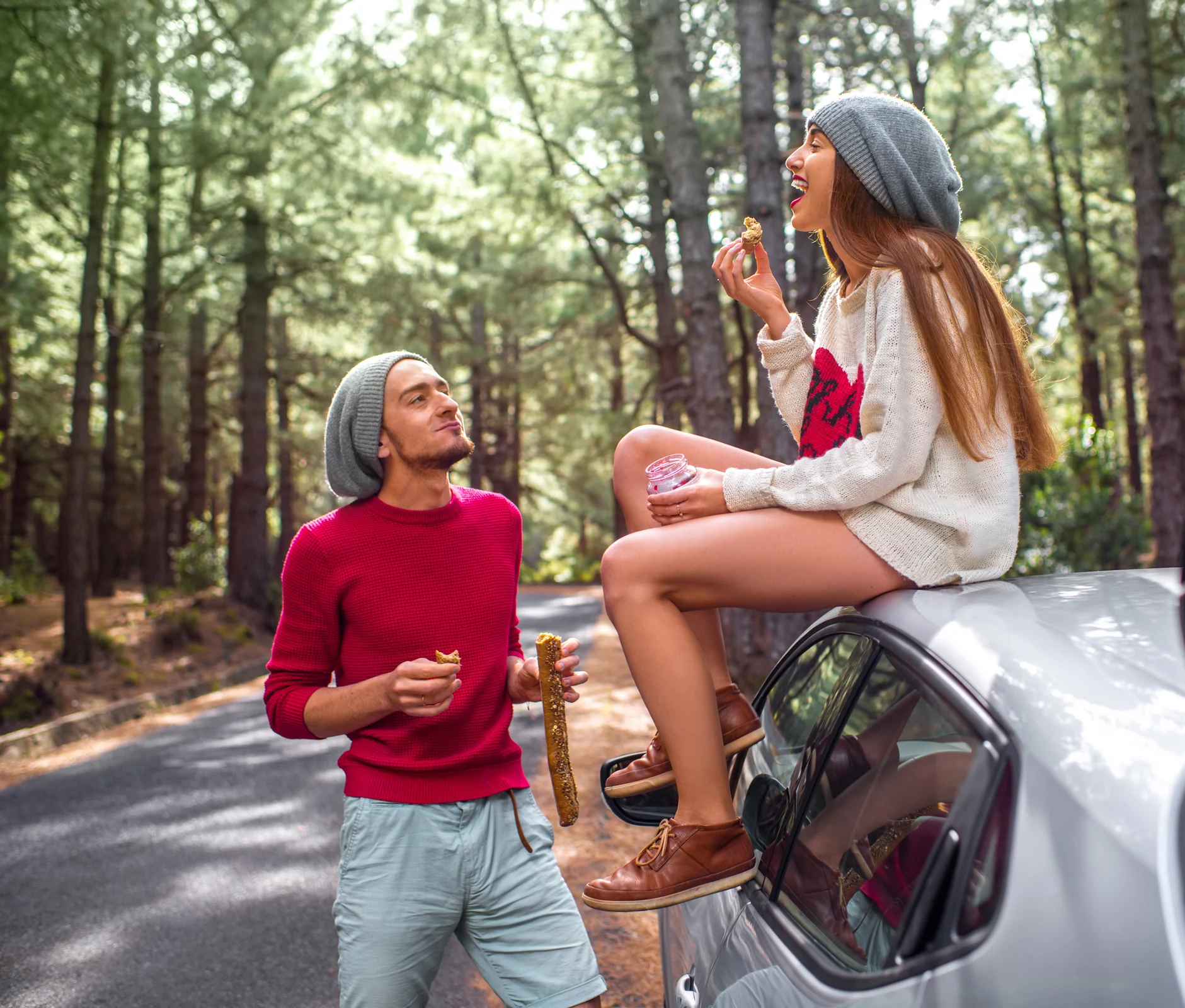 Easy Meals & Snacks for Road Trips & Long Drives
Fruit Salad with Apples, Bananas, and Canned Pineapple
Bananas and apples are a staple for many travelers, but get boring quickly. Eating enough fresh fruits and vegetables can be really difficult on a road trip, which is why I feature them prominently on this list of ideas for road trip food. To make fruits more exciting, especially for kids and toddlers, consider pulling over and making a quick fruit salad.
A fruit salad is a great road trip dessert that can be made with fruits that do well unrefrigerated like apples, bananas, mandarin oranges or clementines, and canned pineapple chunks. A squeeze of lemon or lime can tie this no-refrigeration-needed desert together as a refreshing and nutritious road trip salad.
Ingredients: Apples, bananas, clementine or mandarin oranges, canned pineapple, lime, coconut, (and if you're from the south, even marshmallows!)
Supplies needed: paring knife, bowl, spoons
Canned Chicken Salad
Pair shelf-stable mayonnaise packets with canned chicken to create a road trip-friendly chicken salad sandwich. As long as the chicken is sealed in the can, it can be kept at room temperature, which makes it possible to enjoy chicken salad sandwiches on a long drive even if you have been on the road for days without refrigeration (Just be sure and use an entire can of chicken at a time rather than storing it unrefrigerated to eat later, which is not safe).
Ingredients: Canned chicken. Bread or wrap. (optional: Apples, celery). Mayonnaise packets.
Supplies needed: can opener, bowl, spatula, paring knife.
Prosciutto and Melon.
A solo trip to Florence, Italy was the first place I tasted a prosciutto and melon appetizer. Since then, it's become one of my favorite no-refrigeration-needed shelf-stable picnic meals. Unlike many picnic meals meant for road trips, prosciutto and melon can be packed in the car and kept for a few days without refrigeration. It's a good option for a light dinner or hearty snack with a little bit of class.
Ingredients: Prosciutto ham (read labels closely. Some packaged prosciutto doesn't need refrigeration, while others do), fresh melon like cantaloupe or honeydew.
Supplies needed: knife if the melon isn't presliced, plates, forks.
Road Trip Charcuterie Board
One of the best foods to pack for a road trip is, in my opinion, a charcuterie board. Why? It makes a satisfying dinner, and the combination of options means leftovers can be paired in combos that keep car snacks interesting for days. Crackers, olives, vegetables, and even some meats and cheeses can be kept without refrigeration for days or even weeks.
A charcuterie board is a great food idea for a road trip because it can be mixed and matched for multiple meals over multiple days without feeling like you're eating the same thing over and over. For example, the same meats and cheeses that could be eaten with crackers and olives one day could be eaten as a sandwich the next day. This finger food is especially kid-friendly and helps empower kids with the freedom to make choices about their food (which is statistically related to raising kids with better attitudes around food according to researchers).
Ingredients: Shelf-stable whole sticks of salami, pepperoni, prosciutto, and other cured meats. Hard, low moisture cheeses like Parmesan, asiago, and some cheddars. Shelf-stable fresh vegetables like radishes, cherry tomatoes, olives, etc. (add a baguette or sliced bread for sandwiches)
Supplies Needed: Plates, cutting board, paring knife, cheese cutter (optional)
Avocado Toast
For a millennial take on getting superfoods on your road trip meal plan, try avocado toast.
Crackers (perhaps, leftover from your charcuterie board) paired with a ripe avocado makes a road trip-friendly avocado toast that's perfect for a healthy breakfast during a long road trip. Rather than stopping for a greasy breakfast sandwich or a heavy burrito, try smearing ripe avocado on multigrain crackers, adding salt and pepper, and enjoying these mini "toasts" as a healthy breakfast that's road trip friendly and doesn't need refrigeration or heat.
Ingredients: Ripe avocados, salt, pepper, and crackers or mini-toasts. (optional: radish, red pepper, or onion)
Supplies Needed: Plates, paring knife
The following section may contain affiliate links. As an Amazon Associate, we earn from qualifying purchases.
Sandwiches
The least exciting but most reliable option for cheap road trip meals is sandwiches. Don't we all have a memory of a long car trip with our families, when we were kids, eating whatever budget protein-on-starch creation our family favored? Keep the tradition alive by chowing down on sandwiches through your road trip:
Many salamis and other cured meats can be safely kept at room temperature for days or longer (always follow package instructions). Pack these foods along with a loaf of bread for easy sandwich options. With a container of peanut butter and a container of jelly, you'll have several sandwich options that can be made in a car while on a road trip.
Ingredients: bread, tortillas, or flatbread. protein. condiments.
Supplies Needed: Paper towels, knife for spreads, knife for slicing.
Expanding Your Road trip Meal Options: How to Make Hot Water using your Car's Cigarette Lighter
Although there are many food ideas for road trips that don't require hot water, spending $10-$15 for a small water heater that plugs into a cigarette lighter (get one here at Amazon) may be a great investment for some travelers.
Being able to heat up water means that you can expand your road trip food ideas to include oatmeal, instant macaroni and cheese, ramen noodles, and other warm foods. With hot water on tap, you're road trip options expand to include many of the hotel room meal ideas I've previously published.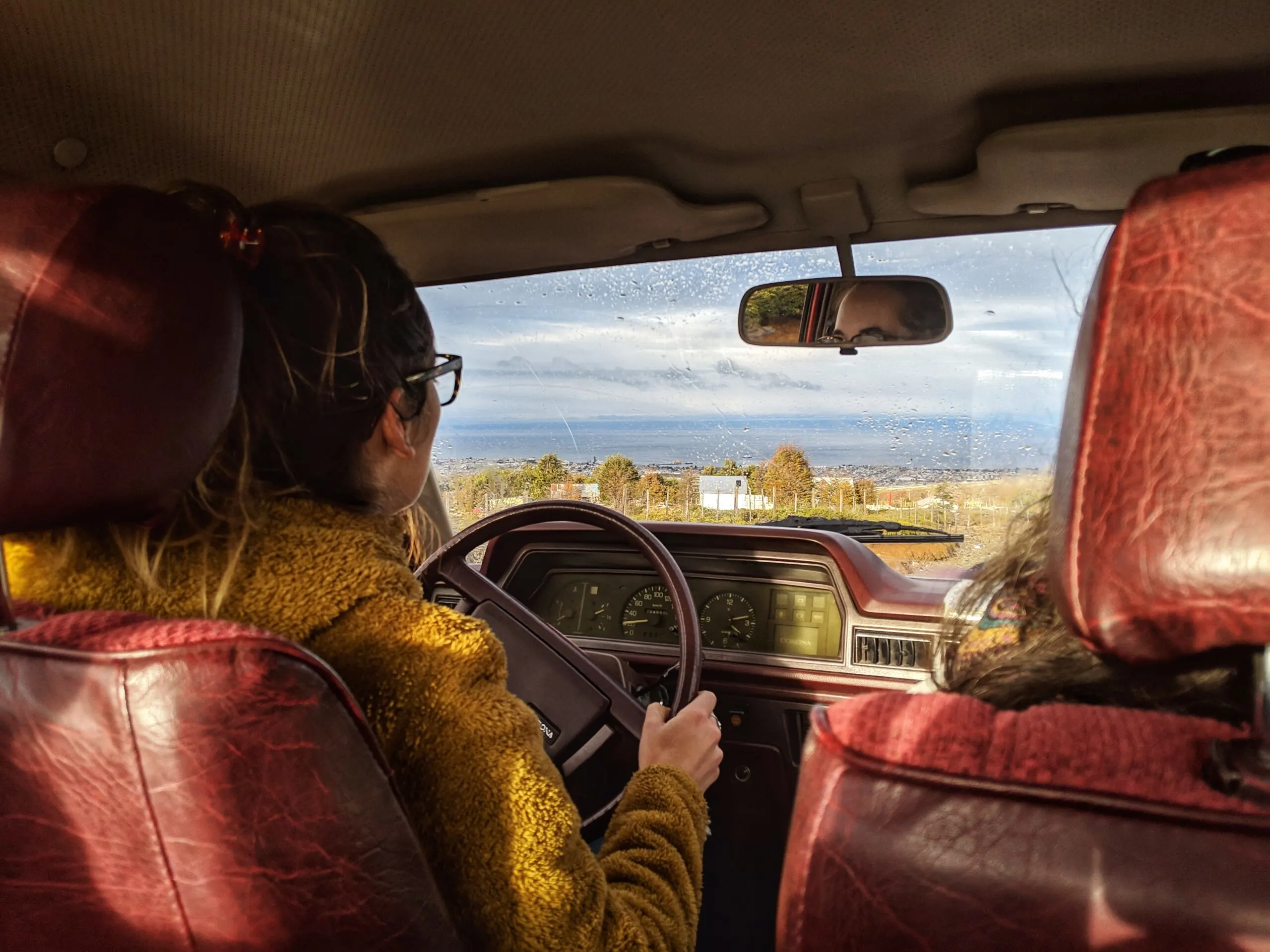 How to Eat More Vegetables on a Road Trip
Whether you are trying to help kids eat healthy while traveling or just trying to take better care of your own body while navigating the challenging travel of a long road trip, there are many ways to enjoy more fruits and vegetables while traveling by car, truck, or van.
Many fruits and vegetables can remain fresh even if unrefrigerated for many days. Remember, fruits and vegetables are stored at room temperature while they are growing in the field. Refrigeration serves simply to slow the process of decay. Trust your nose to determine when vegetables and fruits have passed their freshness.
As long as your vegetables are fresh when you set out on your trip, they should remain fresh and edible for several days into your trip. You can even pop into grocery stores and city farmer's markets (like Pike Place Market or Soulard Market in St Louis) to purchase fresh vegetables every few days.
Shelf Stable Vegetables for Road Trip Snacks:
Road Trip Food Shopping List:
Easy Mac
Ramen noodles cup of noodles
olives
salami
shelfstable pepperoni
olives
canned pate
crackers
multigrain crackers
mini toasts (for avocado toast or charcuterie)
apples
bananas
canned pineapple chunks
limes
celery stalks
broccoli florets
peanut butter
jelly
sliced bread
seaweed chips
baby carrots
baby corn in a can
Green beans in a can (surprisingly great for snacking!)
How I Learned to Expertly Plan Food for Road Trips:
Driving cross country in early 2021, I had the chance to learn how to make a long car trip without eating in restaurants firsthand. When I moved to Seattle, and then later when I moved from Seattle to St. Louis, I opted to make both trips by car, spending 5 to 6 days traversing the American West.
Along the way, I found myself often hungry and struggling to thrive on truckstop food and drive-throughs. As I was eager to get from point A to point B, and also aware of the need to minimize the risk of exposure to others during the latter trip, I frequently ate meals out of a cooler or a bin of shelf-stable foods kept behind my driver's seat. Making this the 5-day road trip without restaurants meant that I had to get creative about ways to care for my body by eating well while traveling.
Especially as a solo traveler on a road trip, I had to be particularly mindful of maintaining my energy throughout the entire drive. Keeping organized, focused, and nourished is an important part of a successful road trip according to the experts at besimplyorganized.com. Without good nutrition, my blood sugar might drop to hypoglycemic levels, leaving me less able to respond less able to attend and respond as I drove on the interstate (and less able to appreciate the amazing scenery outside my windows!). As I learned during that road trip, it's actually pretty easy to pack food to eat during a long trip in the car.
With just a little bit of attention to shelf-stable foods and some creativity around meals that can be easily prepared during a road trip with unrefrigerated food, it's pretty easy to eat well even if you don't have access to a restaurant or fresh groceries.
Final Thoughts
As you can see, although it may seem that options are limited for food on a road trip, the options are actually expansive. With creativity and proper packing, you can find a huge variety of meals and snacks to enjoy in the car that will leave you energized, alert, and ready to enjoy your destination on arrival.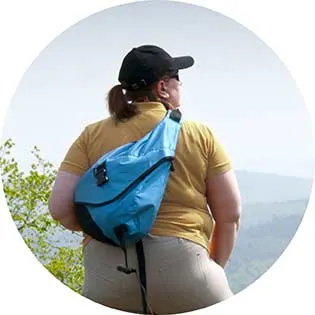 Lynli Roman's unique approach to travel is informed by decades of experience on the road with a traveling family and, later, years spent as a solo international traveler. When she's not writing about Seattle from her Pike Place Market apartment, Lynli writes on-location while conducting hands-on research in each destination she covers. Lynli's writing has been featured by MSN, ABC Money, Buzzfeed, and Huffington Post. She is passionate about sharing information that makes travel more accessible for all bodies.