Packing vitamins and supplements for international travel can be tricky. Vitamins, supplements, and medications all need to stay dry, labeled clearly, and in some cases protected from extreme heat or cold.
Although the original containers the vitamins and supplements were packaged in– whether bottles, blister packs, or screwtop containers – serve these functions well, these containers tend to take up a lot of space in luggage.
Typical factory packaging for vitamins and supplements can be bulky and take up more weight in an ultralight packing list than these lighter options described below for repackaging vitamins and supplements.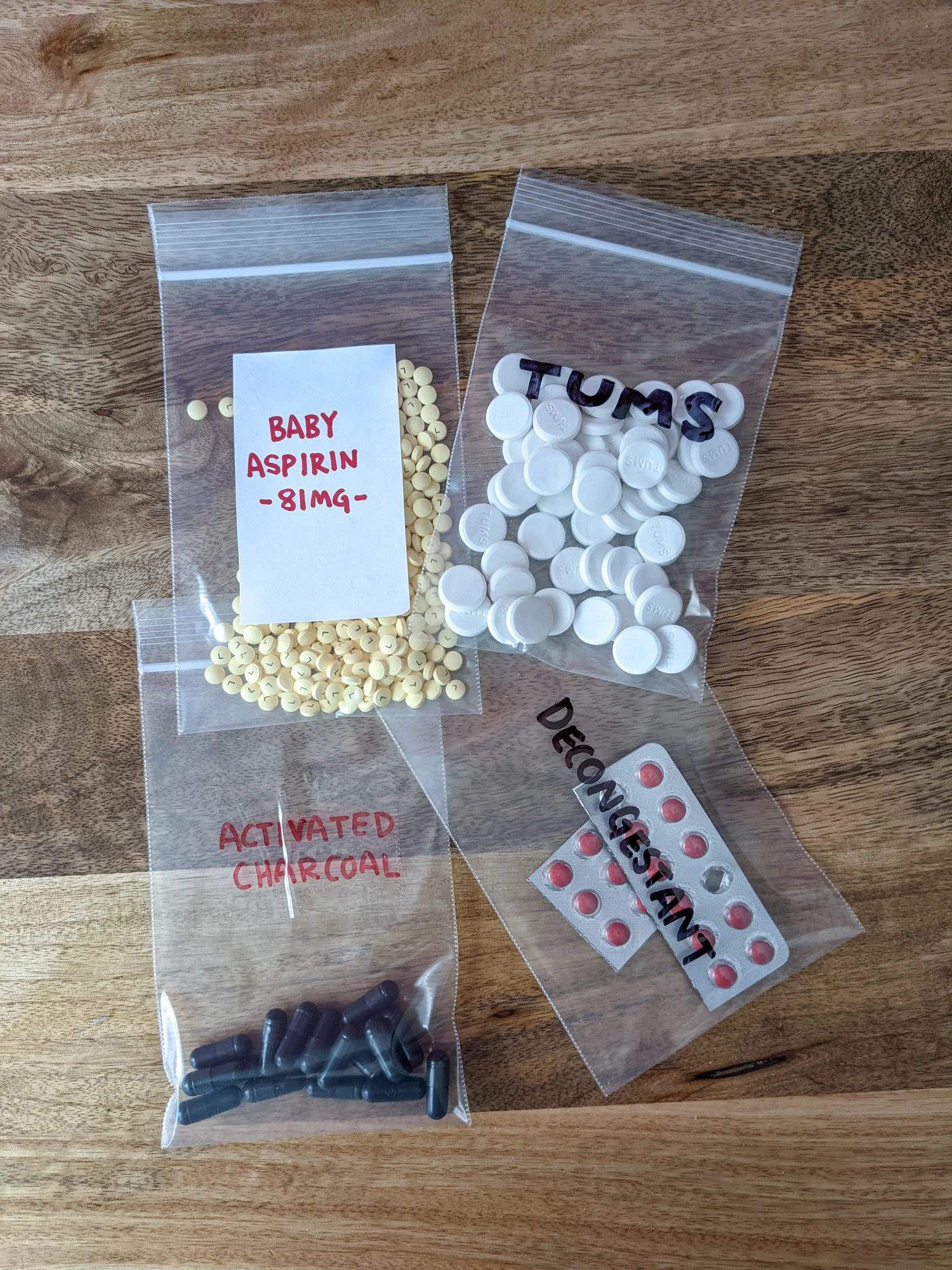 In this article, I'll quickly demonstrate how to pack vitamins, supplements, over-the-counter medications, and common travel medications (like altitude sickness pills and antinausea medication) to fit in even the slimmest minimalist packing. A good travel-focused first aid kit is a part of an essential safety kit for travelers. By packaging your vitamins and supplements for international travel in ultrasmall, ultralightweight packaging, you can save weight and space, leaving room for lighter travel and room for packing essentials and bringing home epic souvenirs.
Supplies you'll need to repackage vitamins and supplements
4″ x 6″ (shown here) or 4″ x 4″ zip-top bags – 4 mil thickness (that thickness rating is important). I use these bags from Amazon.
How to pack vitamins and supplements for ultralight international travel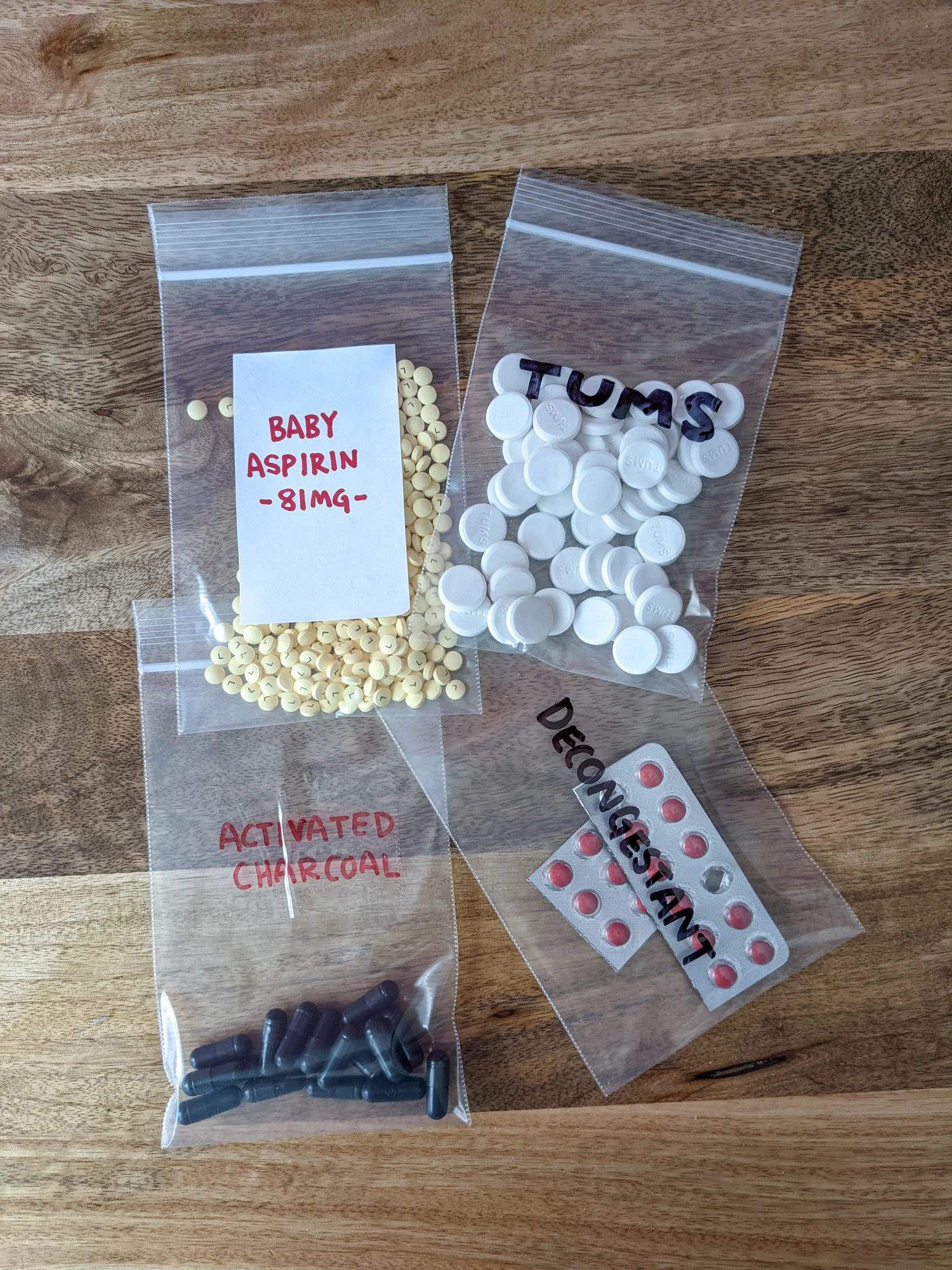 How to pack vitamins and supplements for ultralight international travel
Time needed: 5 minutes
Acquire small zip-top bags.
4″ x 4″ is the perfect size for repackaging vitamins and supplements. 4 mil thickness bags are essential here. Why? Most zip-top bags are 1.5-2 mil, and if you travel for longer than a few weeks, or keep them in an often-shuffled backpack, the likelihood of those bags getting holes is pretty high. Invest in 4-mil bags for reusability and durability.
Use a permanent marker to label the bag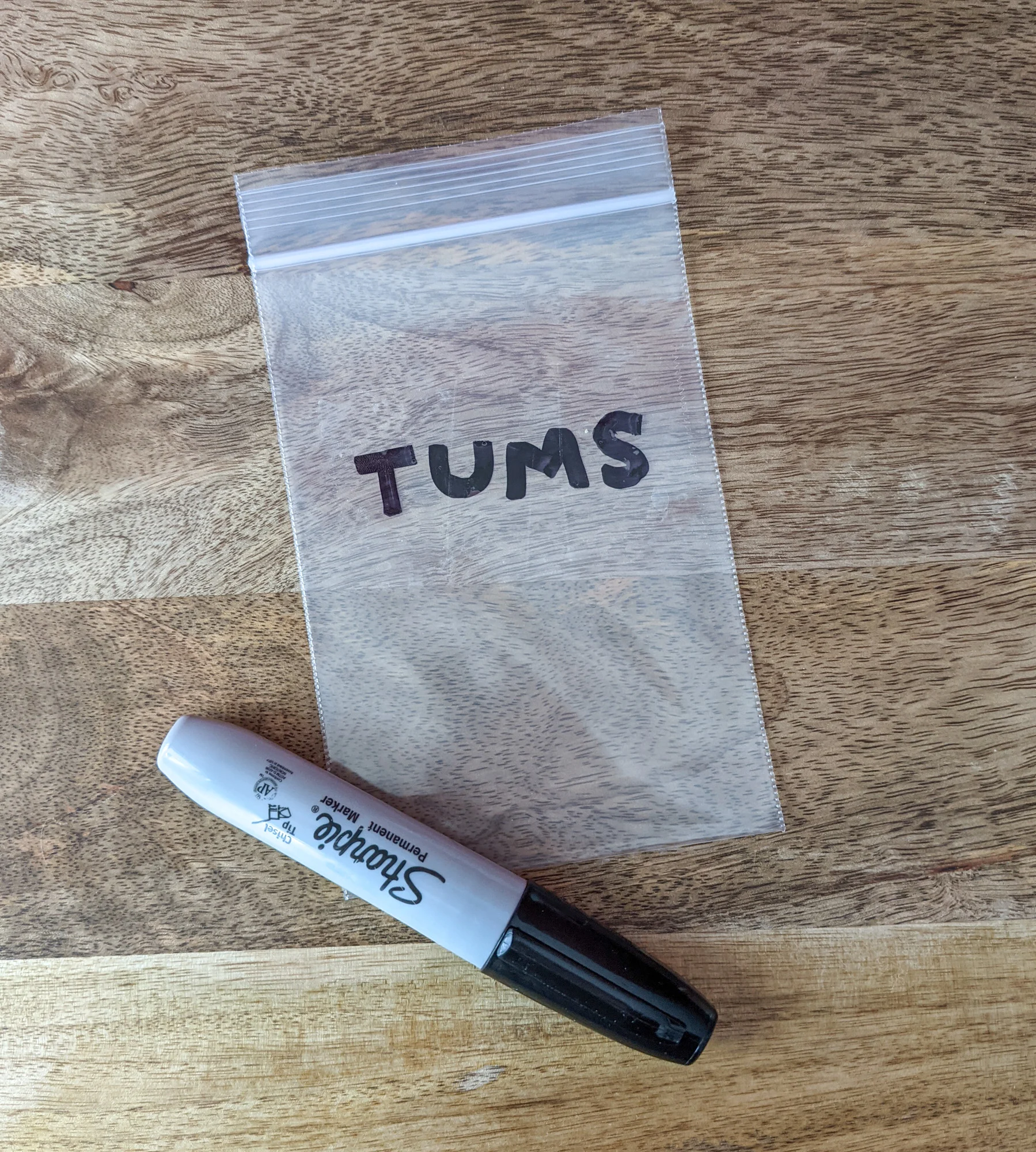 Write the name of the vitamin or supplement on the outside of the bag with a permanent marker. Write very clearly, so if your bag is inspected by customs or border control inspectors your labels will be easily readable.
Cover your writing with clear packing tape
This is important. Without a protective cover, a permanent marker- even after it's dry – will rub off on other items in your luggage, leaving black marks on clothing or bags (and an unreadable label!)
Alternate label option 1: address labels
Alternately, rather than labeling the bag directly, you can use address labels. If the adhesive is very good, labels provide an equally durable way to label your vitamins and supplements for travel.
Alternate label option two: product labels
Sometimes, it's possible to transfer a label from the original packaging to your plastic baggie. To lift the label from a bottle: wrap the bottle tightly in clear packing tape, then peel the packing tape up. All or part of the label will come up with the tape, which can then be transferred to a bag. Alternately, if your vitamins or supplements come in a box containing a blister pack, you can simply snip the portions of the box describing the contents and place the cardboard label inside of the bag with your vitamins or supplements.
Supply:
Traveling domestically or internationally with vitamins and supplements doesn't have to be tricky. Although many travelers have anxiety about traveling with their medications, vitamins, and supplements, it's exceedingly rare they cause an issue – even when they are repackaged into smaller, lighter weight packaging that fits into an ultralight or one bag packing philosophy.
How to travel ultralight with prescriptions
This same method can be used to pack your prescription medication in a smaller footprint than full-sized pill bottles. To make sure that your prescriptions don't cause a problem if they are inspected, bring a copy of your prescription and keep it with your important travel documents.
For labeling your pills, try using packing tape and the method above to attach a label to your bag or travel container. If this doesn't work (the adhesive used on these labels is pretty good, in order to prevent theft) you can clip part of your receipt from your pharmacy (that shows your name and the prescription name) or ask your pharmacist for advice on traveling with your prescriptions and what documentation you might need.
Personally, I travel with a medication that is tightly controlled within the USA. When I asked my pharmacist for advice on traveling with this medication in a bag rather than a bottle, the pharmacist advised me that I shouldn't expect it to be an issue, but also provided me with a label to tape onto my travel bag, indicating officially what the contents were and who they belonged to.
Follow the CDC guidelines for traveling with medication.
Is it safe to travel with vitamins and supplements in travel containers?
While in past years traveling with unlabeled vitamins, supplements could be tricky, today, border control and customs inspections around the world have access to databases and technology that make false-positive identifications of vitamins and supplements as something more nefarious is rare. Virtually every traveler travels with vitamins, supplements, probiotics, essential prescriptions, or OTC products so crossing borders with benign substances is rarely an issue.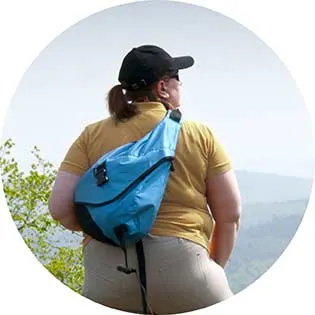 Lynli Roman's unique approach to travel is informed by decades of experience on the road with a traveling family and, later, years spent as a solo international traveler. When she's not writing about Seattle from her Pike Place Market apartment, Lynli writes on-location while conducting hands-on research in each destination she covers. Lynli's writing has been featured by MSN, ABC Money, Buzzfeed, and Huffington Post. She is passionate about sharing information that makes travel more accessible for all bodies.