One common problem for those of us who travel solo is getting pictures of ourselves while traveling. For many of us who are drawn to solo travel, capturing the perfect selfie staged in front of famous destinations like the Taj Mahal, the Eiffel tower, or Buckingham Palace may feel like a lower priority than the average traveler.
Despite this, most of us feel the draw to having our picture taken at these iconic destinations. Perhaps it's a desire to create a record, like a travel scrapbook, that will serve as a later in life reminder of our adventurous travels- or perhaps we simply oblige photos in order to provide our loved ones back home with the occasional "proof of life" photo to assure them that we are doing well.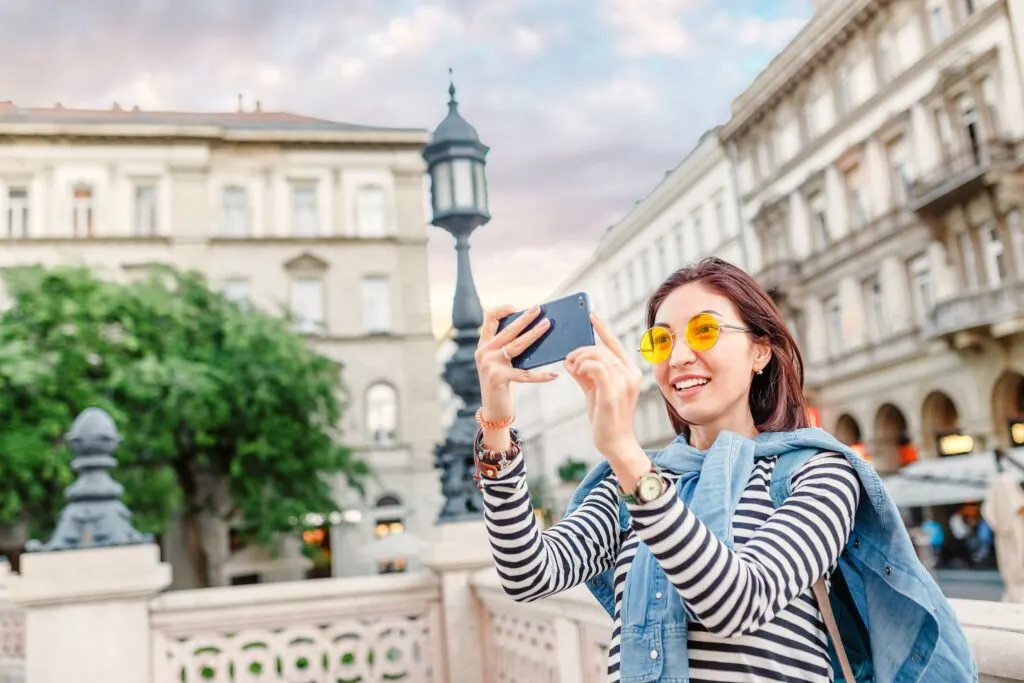 Whatever your motivation for seeking out better ways to get photographs of yourself while solo traveling, you aren't the first to wonder. Thankfully, there's no shortage of options for getting great travel photographs of yourself if you are creative and/or willing to reach out to other travelers for help.
In this article, I am reviewing nine solo travel-tested ways to get great photographs of yourself while traveling alone.
1. Elevate your standard selfie for better solo travel photography
Even if you choose to stick with selfies taken with your camera's front-facing lens, there are ways to improve your selfie game and even some strategies to include more of your destination in the backdrop of your photograph. Rather than reinvent the wheel and described the tips I've learned about taking good self-portraits while traveling, I recommend checking out this guide to taking better selfies.
TIP: good selfies while traveling often require holding your phone out over open water or a steep drop-off- and in crowded areas, selfies may expose your phone to snatch and run style theft. Help prevent both by investing a few dollars in a phone wrist strap.
2. Ask a fellow traveler to take your photo
When it comes to getting photographs of yourself traveling alone, one of the best options is the oldest (and for some people, the hardest). It's asking another traveler to take a photograph. Getting a secondary, real live human to take a picture of you on your trip is arguably the best way to make sure that you get a photograph of yourself with a wide-angle shot of the exciting location behind you.
When it comes to asking strangers to take your photo, though, there are some tips to improving your odds of getting a great shot, read on to learn the top six tips for getting a great photograph of yourself via this method.
3. Upgrade to a phone with a wide-angle front-facing lens
Although the smartphone industry has been relatively slow to adopt wide-angle front-facing cameras, field of view is slowly increasing. In my opinion, a wide-angle front-facing lens is the best way to get photographs of yourself traveling- the wider angle means more of the background is squeezed into the shot. An additional benefit is that there's none of the risk that comes with handing over your phone to strangers.
Two phones currently featuring a wide-angle front-facing cameras are the Samsung Galaxy S21 series and the Google Pixel 3 (While there are newer Pixels, Google has rolled back the wide angle front-facing camera for less impressive cameras in recent models)
Check the specs on your smartphone's front-facing camera by googling your phone model and the phrase "front facing camera field of view" (often abbreviated FoV). Look for a field of vision of at least 90° and ideally closer to 120° in order to fit more of your background into the frame.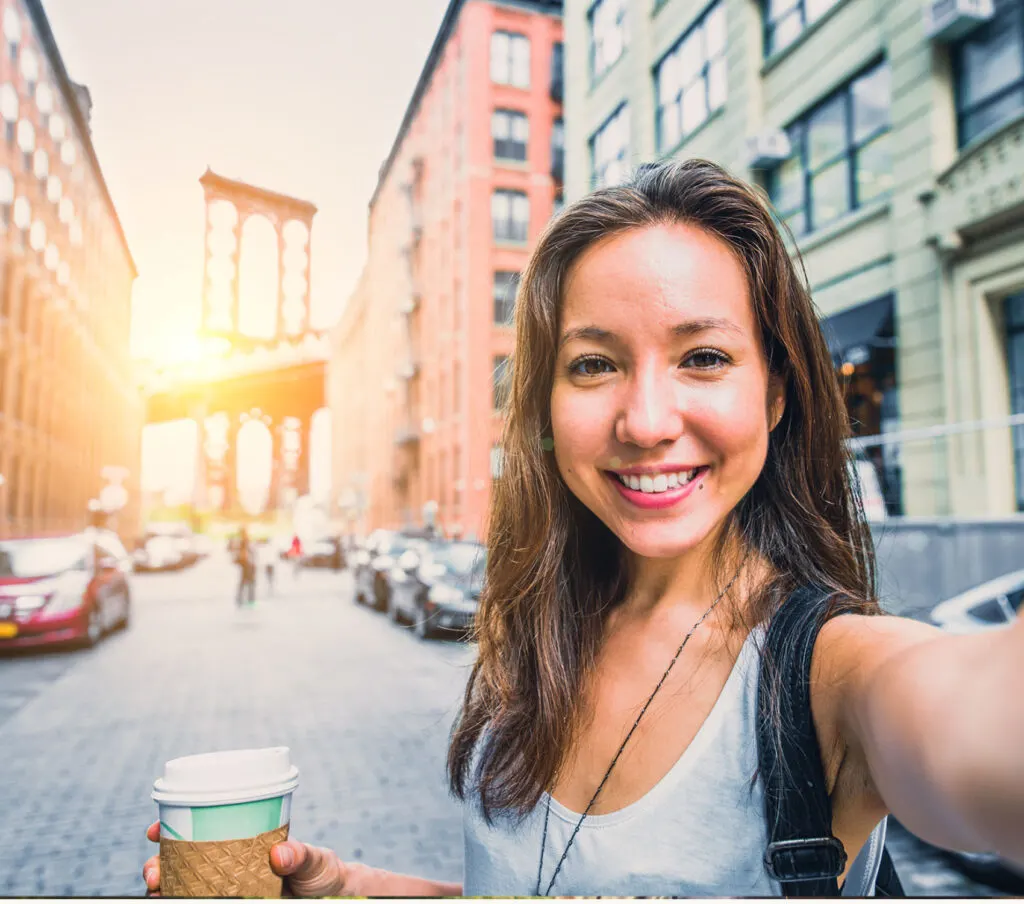 4. Pack a tripod and wireless shutter button
Some travelers who are serious about their travel photography pack a tripod and a wireless shutter button. Alternately, an Apple watch can pair with other Apple products to function as a remote shutter.
While I previously used a time delay in lieu of a remote shutter, many phones now have the technology to recognize a pose and automatically snap a photo. On Google phones, this is the A (for automatic) setting within selfie mode. You phone's voice assistant may also respond to commands like "Hey Google, take a selfie."
Avoid using a tripod in a crowded location. Not only is it easy for someone to swipe your phone, camera, or tripod but also because you'll be distracted and unaware of your surroundings – which can potentially open you up to more serious personal threat.
5. Use a selfie stick
Selfie sticks get a bad rap. When it comes to traveling solo to destinations known for scammers, grab and run theft, and property crimes, a selfie stick is often the best way to get a photograph of both yourself and your backdrop without entrusting your valuable phone or camera to a stranger. When visiting high-crime destinations like Rome, Carnival in Rio de Janeiro, or the Taj Mahal, a selfie stick is a much better choice than risking your technology by handing it over to someone you do not know.
6. Book a professional photoshoot
A professional photoshoot might be more accessible than you think. Increasingly, brief professional photography sessions are available at a reasonable price through Airbnb Experiences.
I can say from first-hand experience that this is a great way to get a photograph of yourself during solo travel. Not only will you receive professional quality, well-lit, and well framed photos- you'll also get the benefit of sustainable travel via supporting a small business and benefit from meeting an expert who can guide you in the very best places and times of day to get shots that are both iconic and unique.
Depending on your destination, it may be far more affordable than you think! I had a two-hour photoshoot and received several hundred photographs for around US$75 in Budapest, Hungary in 2019. Other travelers report photoshoot rates ranging from around 40 USD to 100 USD in various popular destinations.
Booking a photoshoot is also a great way to deal with solo travel loneliness. The photoshoot means that you'll get to hang out with another English-speaking person for a few hours, where you can enjoy the company of a local and get hints on local secrets for food and sightseeing.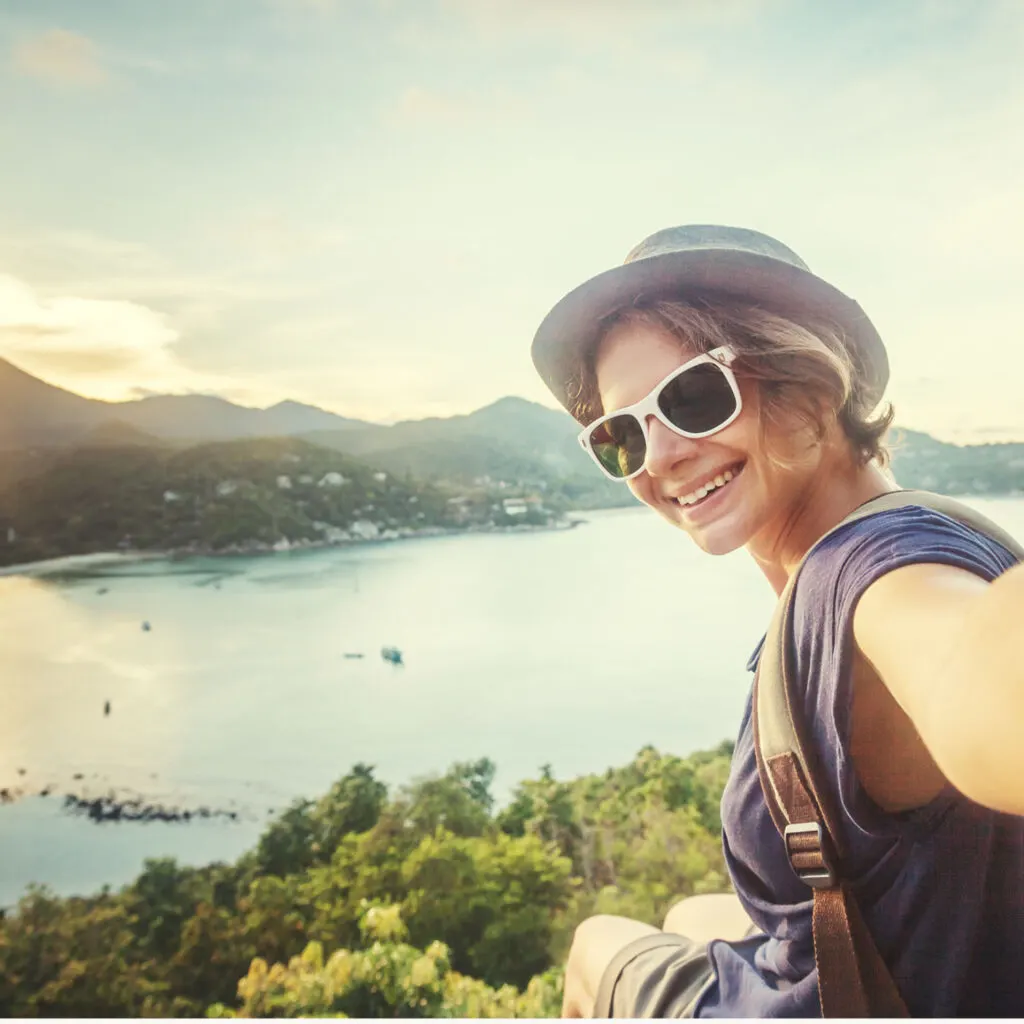 7. Join a group tour
Group tours have some benefits, especially in locations that are difficult to visit solo like those that require a long treck or a boat ride to access. One of the extra benefits of going on a guided group tour is that you'll always have someone to take photographs of you.
Even if no one else in the group offers to take your photograph, typically good tour guides are trained to offer this service and do a pretty decent job of framing a good shot.
Tips for finding a stranger to take your photograph in a public place:
1. People watch for a few minutes before approaching someone to take your photograph.
2. Safer choices are other tourists (bonus point if they have a professional camera which might indicate some good photo framing skills) or those lingering in the area with children.
3. If you're shy to ask for someone to take your photograph, look for someone else taking selfies and offer to take their photograph. It breaks the ice, and when you're done you can ask them to take your photograph.
4. Some travelers report getting the best photographs when they ask a teenage girl to take the photos. Teens who grew up with social media tend to know how to frame a photo with good angles.
5. If you're in a city, high-traffic area, or popular tourist destination, consider looking for a woman wearing high heels and asking them to take your photograph. A woman in heels is very unlikely to make a run for it with your valuable phone or camera!
6. If you're exchanging a photo-taking favor with another solo traveler, offer to go first. Take some time, take their photographs in the way that you would like your photograph to be taken, and then show them the photographs that you took on their phone. Your care in taking their photograph, and giving them a reference of what you think a "good photo" looks like increases your odds that they will take the time and care to take good photographs of you in return.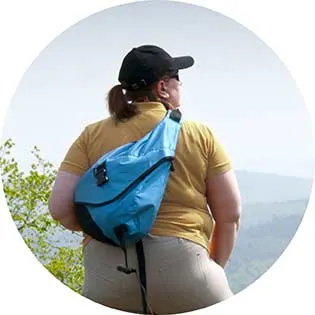 Lynli Roman's unique approach to travel is informed by decades of experience on the road with a traveling family and, later, years spent as a solo international traveler. When she's not writing about Seattle from her Pike Place Market apartment, Lynli writes on-location while conducting hands-on research in each destination she covers. Lynli's writing has been featured by MSN, ABC Money, Buzzfeed, and Huffington Post. She is passionate about sharing information that makes travel more accessible for all bodies.