In this post, you'll learn 8 simple, actionable steps to calculate a nightly price for your Airbnb Rental.
Exit the see-saw of bouncing between a fully booked calendar at a low nightly price and a high nightly rental price that leaves your calendar empty with these 8 easy-to-follow steps.
Introduction to Pricing your Airbnb Rental
Without a doubt, you've heard of Airbnb, the mega-successful corporation that's fueled an entire industry of homeowners (and a few questionably ethical corporations) supplementing their income through leasing out a portion of their home, a guest house, or extra property.
When I moved to Seattle a few years ago, I used Airbnb as a way to generate income from my home back in Missouri while I debated on whether to give it up permanently and place list it for sale. Using my entrepreneurial instinct, I quickly became a 5-star host with a fully-booked Airbnb property. Previously, I've written about my experiment in the form of my 12 ways to increase profit on an Airbnb Property, How to Troubleshoot why your Airbnb isn't getting bookings, and how to lure in the elusive (but extremely profitable) long term Airbnb guest.
In today's post, though, I'm sharing advice on one of the most commonly asked questions as new Airbnb hosts are starting: how do I set a price for my Airbnb rental?
Airbnb can be a win-win situation for everyone: an Airbnb host makes extra money by renting out their rooms, and travelers get to stay in a cheaper, more authentic, and often cozier setting than they would in the stiff blandness of a corporate-owned hotel chain.
With that introduction, here goes:
How to Choose a Nightly Price for your Airbnb Rental
Location is (literally) Everything
The location of your home will inform the nightly price that you can successfully charge more than any other factor. Location can be considered in a few ways:
Desirable City/Region
In a high cost of living area, you can charge much more than in an area with plentiful affordable housing.
Accessibility to Attractions
The closer your home is to well-known tourist attractions, the more you can charge for your property. Smaller attractions like parks, popular restaurants and even malls may make it possible to charge a little more.
Proximity to Transportation Hubs
For travelers with an early morning flight or who will be navigating your city without a car, proximity to public transportation can boost your nightly rate.
When I travel internationally, generally without a car, I've learned to scan Airbnb listings and reviews for information on how close the Airbnb apartment is to metro stations, bus stops, and major transportation hubs. A location that makes your home convenient for travelers is worth a decent hike in your nightly price.
Know when your High Season is
Seasonality in pricing your Airbnb property is huge. There are 3 factors to consider:
One-off Events and Festivals
Price for the Volume of Travelers in the Season
In my first season as an Airbnb host, I missed a major opportunity for profit when I failed to notice that my competitors hiked their rates 4-5 times the typical nightly price during a major religious festival held annually on the outskirts of the city. I learned, through that experience, to be mindful of local events and set prices accordingly.
Even without a major music festival or big horserace on a track near your home, there will be times when more tourists come to your area. In the summer, if your house is near the beach, you can expect many tourists (although, even in the winter there are plenty of things to do on the beach). Once beach season is over, lower your prices to make your property more appealing to all sorts of travelers.
Price for Weekends
Another thing to think about when pricing is weekends. People who travel for fun are more likely to take trips far from home on weekends, so on Fridays and Saturdays, you can raise your prices a little.
Many Airbnb experts say that adding about 10% to weekend prices than weekday prices strikes a fair balance.
Evaluate What you've Got to Offer: Price for Airbnb Amenities
Take a long, hard, and realistic look at the amenities you offer. Simple homes with sparse, used, or cheap furnished should set a lower price- as travelers willing to pay more will be looking for nicer accommodations that feel like they are a match to their budget.
On the other hand, if your house has luxury linens, furnishings that are stylish and in good shape, and amenities like a jacuzzi, karaoke setup, pool table, or swimming pool, you can charge more.
PRO TIP: If home decor feels a little overwhelming to you, contact a real estate staging company. These interior designers are skilled at doing quick, simple upgrades on a budget. For a few hundred dollars, you can consult with a designer who will offer advice on decorating, arranging furniture, and what upgrades will give you the most bang for your buck. Your investment in design will quickly pay for itself in more bookings at a higher nightly rate.
Scan the Competition and Set a Competitive Nightly Price
Potential guests are checking out your competitor's listings, are you?
To make sure that your prices are attractive and competitive in your target market, do your research. Thoroughly examine your competitors' listings. What's their price? What's their price relative to yours when it comes to the number of beds, reviews, and location? It's hard to make 1:1 comparisons unless you are in a market saturated with many Airbnb's, but knowing what your competitors are charging will be a big help in setting your own price.
No competition nearby? That's a good thing!
While comparing to other Airbnbs is usually the best way to calculate a nightly rental price for your Airbnb, having no competition actually means you have more flexibility in the price you set. In my hometown in the ruralist of rural areas in Kansas, there are no Airbnb's for 20 miles, and that means (even though potential guests would be limited) a new listing could set their own price without fear of potential guests opting for a competing listing instead.
Check your rental price with tools.
Airbnb is big business, and because of that, many nightly rate pricing calculators are available which range from pretty-ok to total shots in the dark. Ultimately, artificial intelligence just isn't that good at predicting successful real estate prices (just ask Zillow's ill-fated AI-powered house buying algorithm)
One tool that is worth using is Airbnb's built-in "average nightly rate" graph. This simple tool lets you narrow searches down to the number of bedrooms or amenities and see, at a glance, what the high, low, and average nightly rates are for properties matching those filters.
You're New, so Price Like It
Established listings profit from the trust they've curated through gaining the positive reviews of previous guests. Booking your brand new listing without reviews isn't a risk every traveler will take! To lure them to try, set your nightly rate at "generously competitive" until you have 3-5 good reviews.
As a new Airbnb host, you'll want to underprice your competitors in order to get those all-important reviews as fast as possible. A good standard is that when your Airbnb listing is brand new, set your price 25% lower than what you think the market value is.
Once you have had successful bookings and good reviews from your guests, you can slowly raise your nightly price. In this case (as just about any other business venture) the most important thing is to start with a good reputation and build from there.
Factor in Unexpected Expenses
People are surprising, and housing people is going to surprise you- probably a lot! Things will get broken, go missing, or be damaged beyond your ability to clean.
In my first year of Airbnb hosting, a family of guests managed to destroy every single towel in the home past the point of being able to ever use them with a future guest. While Airbnb offers hosts some recourse for getting reimbursed for damages, Airbnb looks out for Airbnb, not hosts or guests, so you'll need to set a nightly price that allows you to absorb some losses if Airbnb doesn't help you resolve the problem
The following section may contain affiliate links. As an Amazon Associate, we earn from qualifying purchases.
If you host long enough, you should expect that you'll be replacing blood-stained sheets, torn linens, and broken furniture. You'll need to invest in basic tools and supplies to fix damaged walls, scratched wood floors, stained carpet, or broken furniture. (Some damage can be minimized by having felt furniture bumpers behind and under every hard surface and by keeping furniture scratch repair pens handy)
To Discount or Not to Discount
Many veteran Airbnb hosts staunchly believe that discounts draw the wrong kind of renters. In my experience as a host, this was not the case. The trick, I think, is being judicious about when you give discounts.
For example, if you're contacted by someone with no history of reviews as an Airbnb guest and they request a discount for a prime weekend in the middle of next summer, it's best to say no. Why? The lack of history is a risk, and the desirable date far in the future will probably get booked by a guest willing to pay full price.
On the other hand, if someone with dozens of stellar guests reviews asks if they can have a discount for staying a few weeks starting tomorrow, jump at the chance to take a break from cleaning your unit and book a long-term guest. (If and when you tire of the grind of cleaning your unit between guests and want more long term stays, check out my post on the Airbnb alternative Furnished Finder for long term background-checked guests)
Final Thoughts on Pricing your Airbnb Rental Property
Airbnb can be a great way to make extra money if you have extra space in your house, a vacant apartment, or a vacation home that isn't being used. It can even be a way to make a profit from real estate that's temporarily empty.
If you decide to invest in the business of becoming an Airbnb host, it's important that you research prices in your area, account for local attractions, and consider how desirable your property is compared to others nearby. Learn from people who have blogged about hosting on Airbnb, listen to the curmudgeons on Reddit's Airbnb sub, and stay in a few Airbnbs yourself. Use common sense and Airbnb's own average nightly rate graphs to figure out how much you should charge to get as many bookings as possible at the highest price you can command.
Once you've finished that work, it's time to welcome your guests into your home!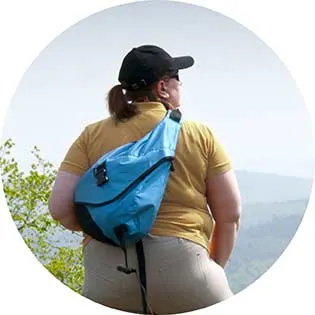 Lynli Roman's unique approach to travel is informed by decades of experience on the road with a traveling family and, later, years spent as a solo international traveler. When she's not writing about Seattle from her Pike Place Market apartment, Lynli writes on-location while conducting hands-on research in each destination she covers. Lynli's writing has been featured by MSN, ABC Money, Buzzfeed, and Huffington Post. She is passionate about sharing information that makes travel more accessible for all bodies.