While most Airbnb guests only stay for a few days, long term guests stay for weeks or months. Hosting long-term Airbnb guests can reduce your management costs and increase profit.
In this article, I cover 5 essentials your Airbnb listing will need to attract extended-stay guests.
My Long Term Airbnb Guest Experience
I've written at length about my experience as an Airbnb host and a guest in Airbnb's in 14 countries in my Guide to 12 things to do to increase Airbnb profits, And today I'm back with more tips.
As I slowly burned out on how much active energy it took to constantly flip my Airbnb property between guests, I began modifying my listing and property to appeal to long-term guests. These guests stayed from several weeks to several months and, once they were checked in, I was free to relax. Monthly stays helped me take a breather and recharge my energy for hosting.
I've also been a long term Airbnb guest! As a slow travel digital nomad who has moved across the country several times, I'm no stranger to cozying up in an Airbnb apartment for weeks or months at a time. (Although as a guest, I've discovered that I prefer an Airbnb alternate site called Furnished Finder)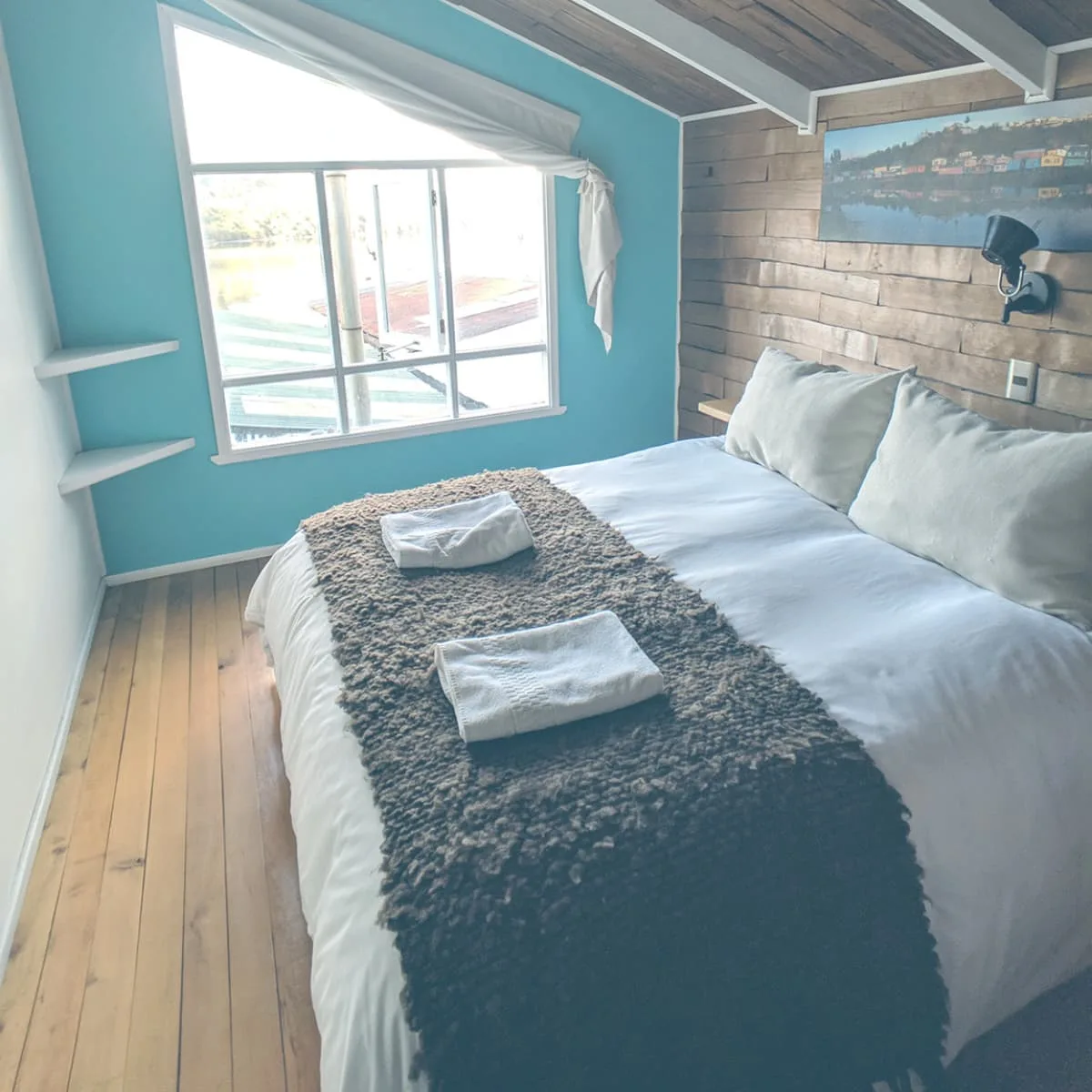 There are many benefits to long-term guests in an Airbnb although you'll be expected to discount the nightly price for guests who stay a month or more, long-term guests are still more profitable since all turnover-related costs are eliminated (costs like cleaning and housekeeping, as well as the time-investment in helping settle new guests in and make sure they have what they need).
Long term guests are perfect when you need a break from hosting.
For those of us who manage our own units, long-term guests can also give us hosts a bit of a vacation. Rather than actively managing inquiries from potential guests, juggling checkouts and check-ins, stressing about unbooked weekends and cancellations, once a long-term guest is settled, we can continue earning a competitive nightly rate while taking a bit of a break from actively managing our Airbnb.
Many hosts are offering deeply discounted rates for long-term guests because hosting these guests is so much easier than the alternative: constantly flipping an Airbnb rental for new guests. With long term guests, we can relax while earning passive income from our short-term rental at rates far more profitable than renting on a typical 6 or 12-month lease.
Long-Term Airbnb guests & why we want them:
Long-term guests are often business travelers but sometimes traveling for personal or medical reasons (such as a family member undergoing a long-term hospitalization nearby). Most long-term guests are short-term workers – Consultants, corporate troubleshooters, or traveling nurses. Many of these positions provide their workers with a lodging stipend, and business travelers weary of sterile extended stay hotels often choose to stay in Airbnb homes.
In my experience, long-term Airbnb guests tend to be realistic about their expectations and more respectful of house rules. Unlike those traveling for fun, who might treat our home like a party house, business travelers usually just want a safe and comfortable place to stay after work. Business travelers generally use an Airbnb to rest, rather than party.
Long-term Airbnb guests are predictable. While checking in new guests can be a part-time job (especially if your Airbnb is hard to find) once you have a long-term Airbnb guest settled in, you can take a break. Once a tenant has learned the quirks of your property, you can expect a quiet stay with little interaction.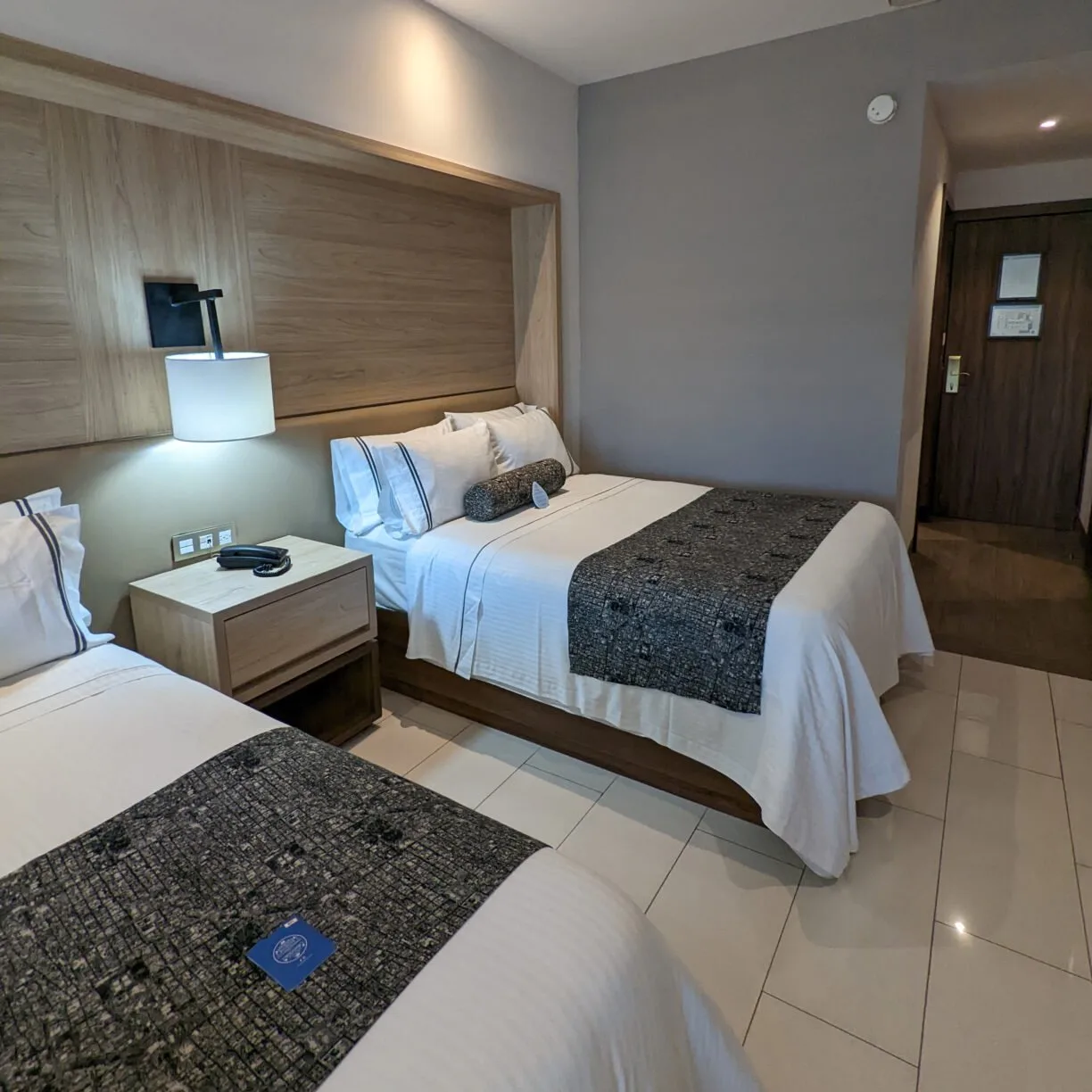 Advantages of booking long-term Airbnb guests
Once a long-term guest is settled in, there should be little or no work on the host's end.
The stability of longer-term Airbnb guests allows hosts a break from active management – helping to prevent Airbnb host burnout
Your pricing for long-term guests should be such that you are making as much profit per night as a short-term rental. Although a long-term Airbnb guest's nightly rate will be lower, adjust for the savings in management costs.
Laws regarding Airbnbs and local lodging taxes vary from destination to destination, but in many areas, a guest who stays for more than 31 days is exempt from occupation taxes.
Disadvantages of booking long-term Airbnb guests
As a remote Airbnb host located in another state than my rental property, it was hard to find disadvantages to booking longer-term guests. Although my nightly rate for long term guests was lower, the stays were still more profitable than an average 2-3 day stay due to eliminating the costs of cleaning and flipping my property between guests.
Some aspects to consider before pursuing long-term Airbnb guests might include:
A lower nightly rate is typically expected
You won't have the freedom to visually inspect your property as often as you would if guests were checking in and out.
If the stay is not a good match for either host or guest, you may find yourself locked into an agreement to allow the tenant to stay the full length of their booked stay.
There may be startup costs involved in upgrading your Airbnb rental to appeal to longer-term guests' needs.
If you're an old-school Airbnb host who finds the platform appealing because of the opportunity to meet new people as you host them, the stability of a long-term guest may not be as desirable.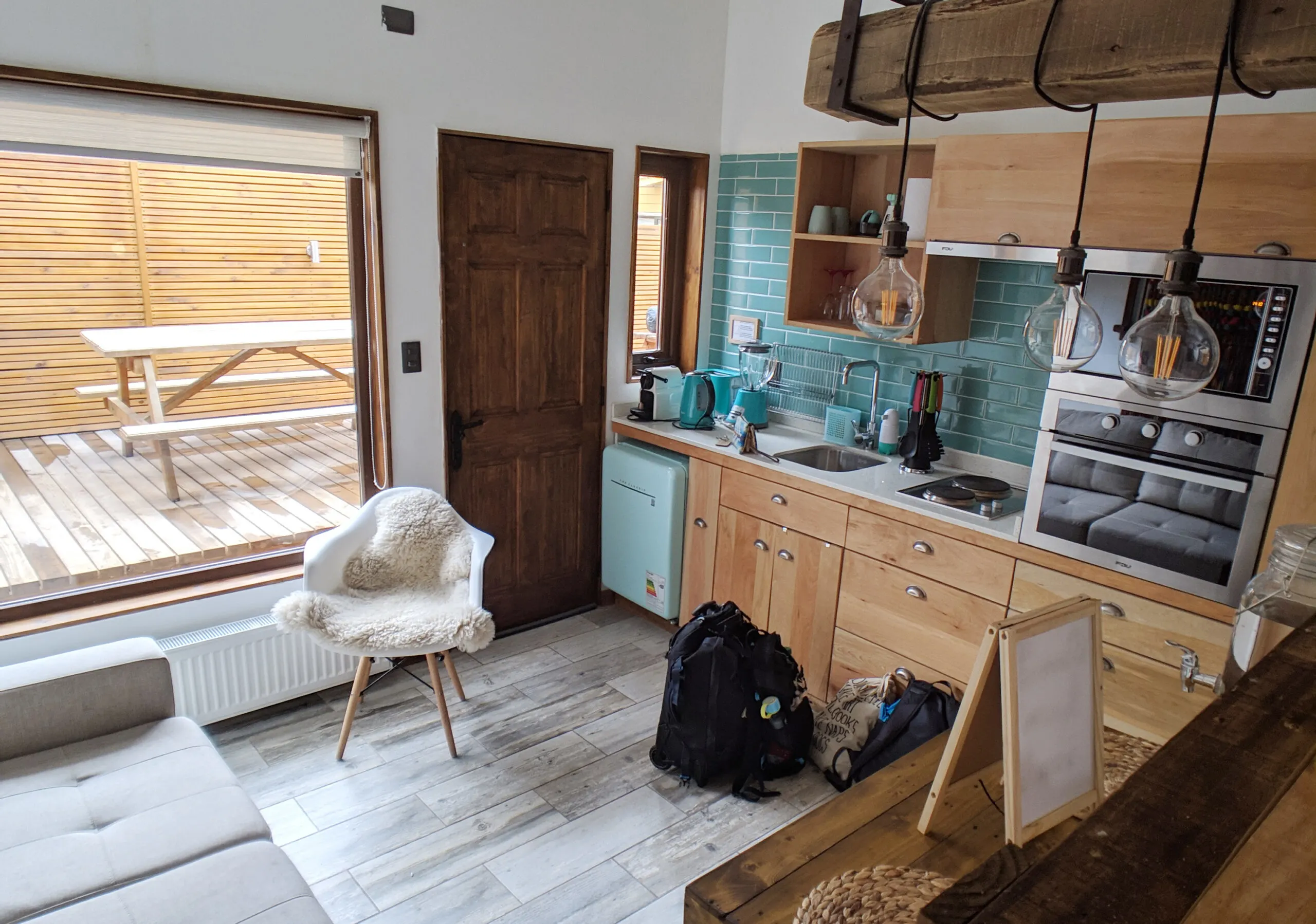 Special considerations for longer-term Airbnb guests
Because people booking longer-term Airbnbs plan to stay in a home for several weeks or even several months, they tend to look for different things in an Airbnb than a weekend traveler. To appeal to business travelers, you may need to make some slight changes to your property.
Longer-term guests are typically working guests, they may need to check in with work from a workstation on your property or they may work off-site and need a comfortable and relaxing place to come home to. When trying to attract long-term guest to your Airbnb, consider adding the following features to your listing- things often ignored in a standard Airbnb rental property.
You'll notice that many of these features also show up on my list of 5 reasons Airbnb Users Aren't Booking Your Property, and it's no surprise- a comfortable rental is a comfortable rental whether it's a two-day or a two-month stay!
Things that Attract Long-term Airbnb Guests to your Property:
1. A really comfortable couch.
Think about the last time you moved to a new city or started a new job, wasn't it exhausting? When you finished a workday, you probably just wanted to curl up someplace cozy and relax. Offer that to potential long-term Airbnb guests by making sure that your sofa is a little "extra."
Often, Airbnb owners purchase inexpensive sofas that look great online but aren't actually very comfortable or very suitable for people with larger bodies or travelers with limited mobility (two groups that, together, make up well over 50% of potential guests). To attract long-term Airbnb guests, invest in a good, heavy-duty sofa. (Consider advertising the brand in your listing to communicate your care in choosing furniture that is as comfortable as it is attractive).
💡 Insider tip: My best tip for creating an Airbnb listing that gets rave reviews from guests? Literally move into your own Airbnb for a week. Briefly living in your Airbnb will give you insight into needed improvements before negative Airbnb reviews highlight those issues for you.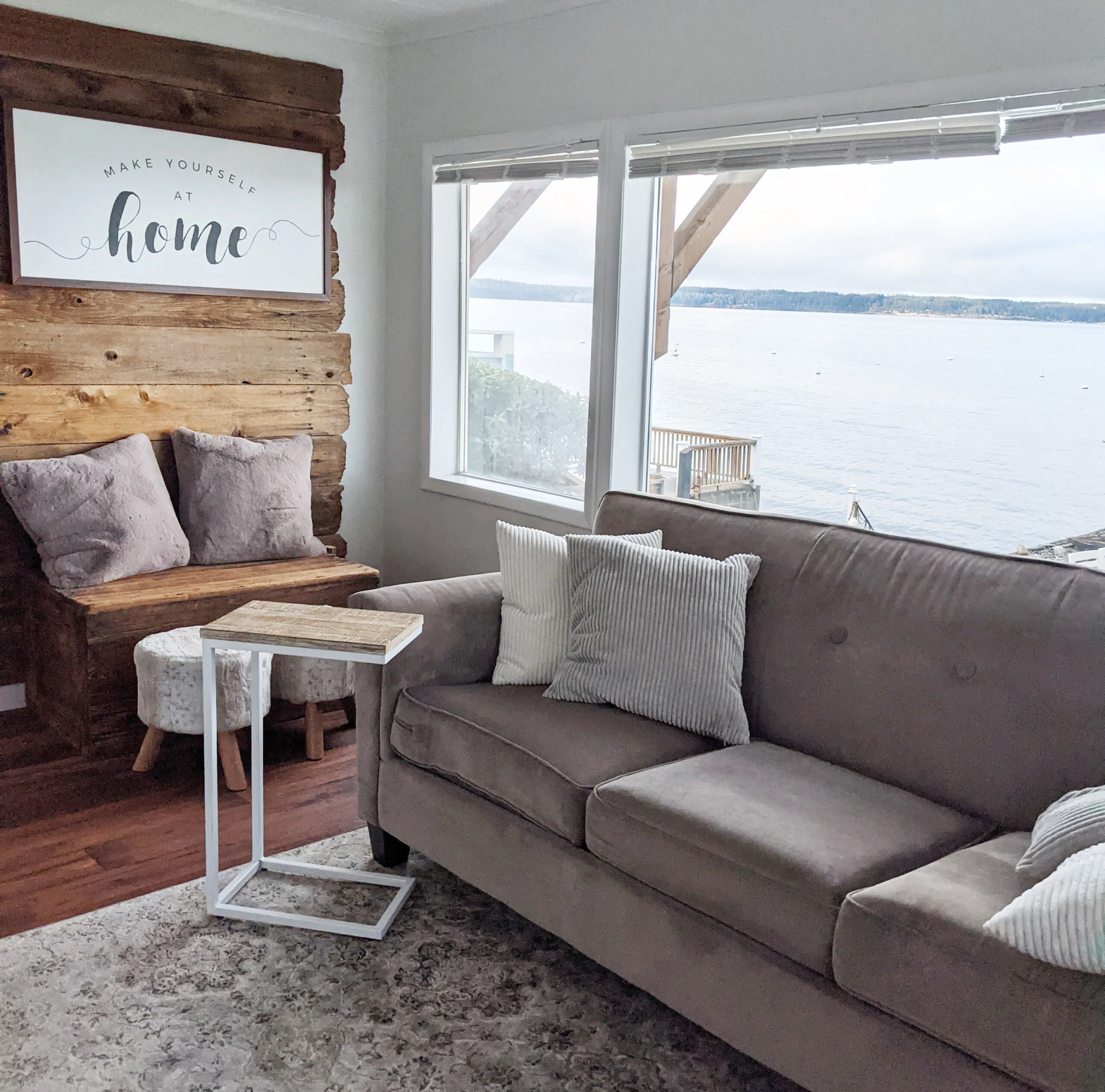 2. Clothing storage spaces.
Most weekend Airbnb guests are happy to live out of a suitcase. To attract guests who will book for weeks or months at a time, however, make sure that your listing photos show adequate space for someone to store their wardrobe. This may mean adding a dresser or easily accessed open shelving in a bedroom, and providing some hangers in closets.
3. Extra storage for toiletries
The average Airbnb guest brings a weekend-sized Dopp bag or cosmetic case, but longer-term guests will need to store more items. They may bring full makeup kits, electric razors and chargers, curling irons or straighteners, and full-size haircare products, just to name a few essentials.
To attract long-term Airbnb guests, make sure potential guests can see in your listing that your listing provides sufficient space in a convenient location for storing personal care products. This storage space can be added via an oversized vanity counter, an over-the-toilet cabinet, open shelves, or additional custom cabinets.
4. An Above-average Laptop Workspace
It's not unusual now for Airbnbs to have a basic workspace tucked into a corner, but to attract long-term Airbnb guests you may need to offer a little more. Even if a guest isn't working remotely from your Airbnb, if they're staying for weeks or months you can be sure that not a small amount of time will be spent surfing the web from a laptop or video chatting with friends and family back home on the tablet.
Experienced Long-term travelers can spot a budget IKEA task chair at a glance and may count it as a strike against your listing. lnstead of purchasing cheap home office furniture that's sure to be uncomfortable until it's inevitably broken, invest in a good chair that will be comfortable and hold up to guest after guest.
Every major city has a few used office supply stores filled with slightly used furniture reclaimed from large corporations that lease office furniture. Many of these stores have commergial-grade desk chairs for sale under $100. Trust me, it's better to spend $100 once on a chair that will make guests happy than to keep trudging to Ikea to replace broken $40 chairs.
5. A Kitchen that's Easy to Cook In
To attract monthly Airbnb guests, you'll probably need to make a few changes in your kitchen. While most weekend travelers view dining out as part of the fun of travel, long-term guests will want to prepare simple meals in an Airbnb kitchen in order to eat healthier and keep costs down.
To get top reviews from long-term Airbnb guests and draw more weeks-long or months-long bookings, reevaluate your Airbnb property's kitchen.
Are there enough pots and pans to cook a basic meal?
Are the utensils sturdy enough for actual cooking?
Would you cook on the pans you are providing guests?
Are there extra utensils that someone might need to cook a full meal? (i.e. a colander for pasta, a cheese grater, a decent knife)
Is it clean?

Any open shelving should be spotless
Cabinets should be dust free and cleared of misc debris left by former guests.
If your cabinets have a lazy susan in the corner, invest some time in doing a deep clean. They get really gross. Here are some tips on cleaning a lazy Susan. (Pro tip: try using a water losser for getting crumbs out of tight groves)
Try cooking a meal in your Airbnb's kitchen to get a feel of the guests' experience.
💡 Insider tip: Nonstick pans can be a constant battle in an Airbnb because they are so easily scraped. Instead of nonstick, pick up a few stainless steel skillets. Provide vegetable oil and scouring pads for guests to use and clean their pans.
6. Basic Cleaning Supplies
As someone who tends to stay in Airbnb's for a week or two on average, one of my pet peeves is Airbnb hosts who neglect to provide basic cleaning supplies. During a recent stay in a condo in Arica, Chile, I discovered that I'd tracked in quite a bit of mud as I returned to the property and made a beeline for the apartment's restroom. As I searched and found there were no cleaning supplies in the apartment, the only choices I was left with were (1) leaving my mess and tracking it all over the apartment, or (2) cleaning the floors with pristine white tea towels that were hanging in the kitchen.
Make sure your guests can keep their living space comfortable during their long term stay by providing essential cleaning supplies:
Broom & dustpan
Mop or Swiffer
Cleaning wipes or cloths
All-purpose cleaner
Not all guests will clean up after themselves- but many will if they have access to cleaning supplies.
7. Home-like Touches
While you cant expect Airbnb monthly renters to tend your indoor hydroponics garden or care for a pet, you can add small features that make your furnished rental feel more like a home. Simply adding some low maintenance container plants, soft textiles, and cozy non-factory-produced wall art can go a long way towards helping your longer term guests feel like they're staying in a less sterile accommodations.
Airbnb Alternative for Long Term Stays:
Airbnb's fees for hosts are very high, and one drawback of the platform is that a host has no option to meet or check out a potential guest before agreeing to the booking. To remedy this, I've begun using an alternate platform for long-term stays called FurnishedFinder.com.
Furnished Finder empowers both property owners and potential tenants by giving them a chance to meet, do a walkthrough, complete a background check, and potentially negotiate the price prior to either party committing to the rental. Read about my experience using this Airbnb alternative.
I discovered Furnished Finder when I relocated from Seattle to St Louis in 2021. Through that platform, I was able to stay in a fully furnished home while I navigated the process of purchasing a house. I have no experience on this particular platform as a host, however, when my travel returns to pre-pandemic norms, I plan to try hosting guests on Furnished Finder, in order to make money while traveling.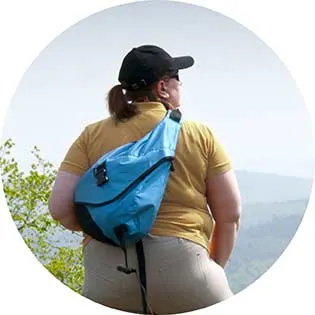 Lynli Roman's unique approach to travel is informed by decades of experience on the road with a traveling family and, later, years spent as a solo international traveler. When she's not writing about Seattle from her Pike Place Market apartment, Lynli writes on-location while conducting hands-on research in each destination she covers. Lynli's writing has been featured by MSN, ABC Money, Buzzfeed, and Huffington Post. She is passionate about sharing information that makes travel more accessible for all bodies.