With experience as both a 5-star host and as a traveler who has lived in 30 different Airbnb's on 3 continents, here's what I want hosts to know about why potential guests may be passing over their properties in favor of competing listings.
Consider if your property meets the criteria listed below: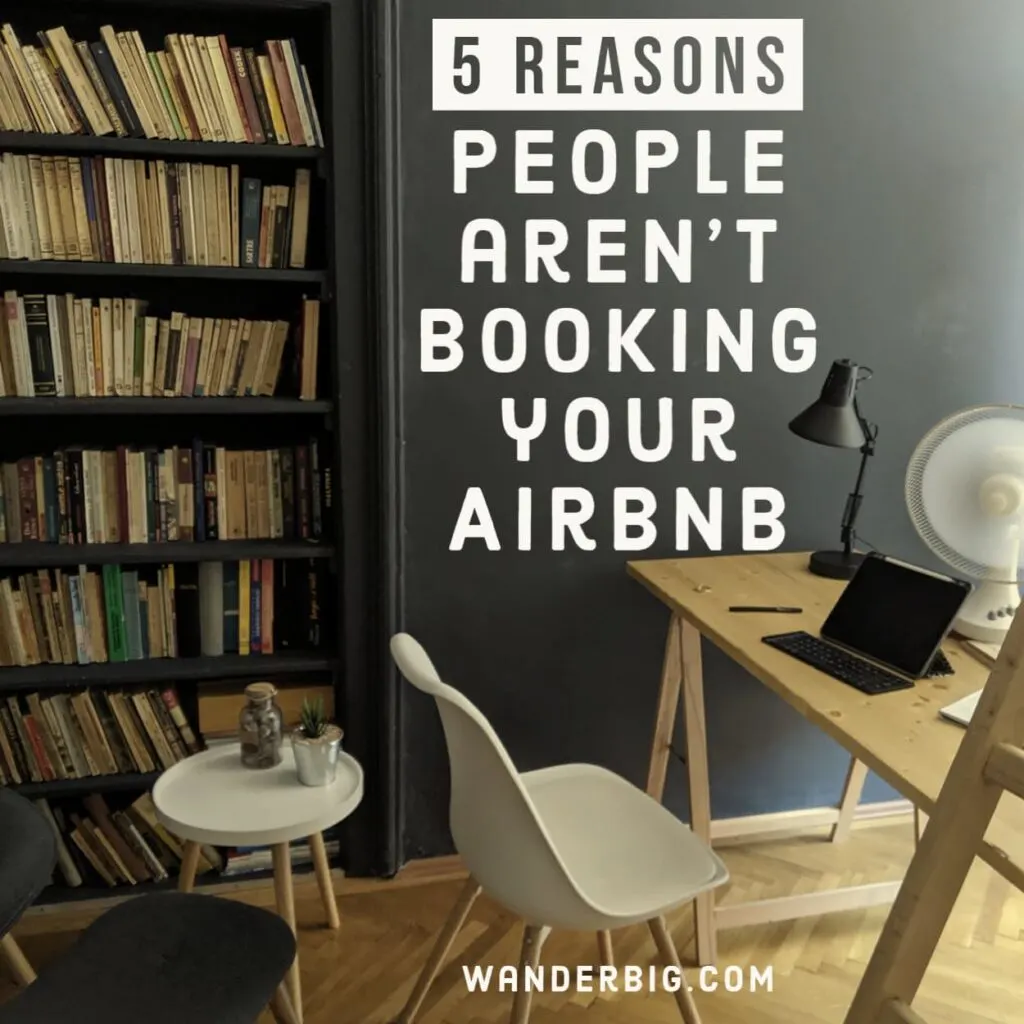 1. You've Designed a Space that's Comfortable only for Some Bodies
Molded chairs and tiny barstools are stylish and fiber-board furniture makes outfitting your apartment affordable, but these decorating options are not comfortable or even safe for many bodies.
People with disabilities or other physical challenges often find very low or very high chairs difficult to get in and out-and will quickly pass on any listing where that's apparent from the photos. Families with young children will pass on Airbnb listings that aren't child-safe. As a larger-bodied traveler, I know at a glance which listings have chosen cheap, fast-fashion furniture that won't be comfortable for my body to rest in.
Well over half of all humans have some physical challenges related to age, ability, or injury. If your short term rental isn't accommodating to diverse bodies, that means 50% of potential paying guests will keep scrolling past your listing's photos without considering your property.
As you outfit your Airbnb listing, consider how bodies different from your own might experience the furniture you choose for your Airbnb. While most parents are used to taking steps to child-proof their Airbnb, you'll get more bookings if you make this easy.
When upgrading your home to accommodate more bodies- be sure and tell Airbnb! Airbnb now has opt-in search criteria designed to help people with physical disabilities find lodging. These same search criteria are used by many not-disabled users to find lodging that accommodates older, chronically ill, or other bodies that need a little more care. See the search filters via the widget below.
2. You've Sacrificed Style for Service
The following section may contain affiliate links. As an Amazon Associate, we earn from qualifying purchases.
For the sake of your own bathroom fixtures, don't make guests hump your bathroom sink to get close enough to a mirror to care for personal hygiene. If the only mirror is hung above a 22″ deep countertop, you can expect damage from folks leaning and sitting on the counter, especially if long term Airbnb guests do this daily.
Guests- especially persons who need to put in contacts, apply makeup, or shave (and especially do any of these things with less than perfect vision) need a mirror they can get very, very close to. Save your sink from unnecessary abuse and add a little luxury by installing a basic shaving mirror like the one shown below.
Alternately, make sure that somewhere in the home there is a well-lit mirror that a person can stand very close to- ideally with a shelf nearby.
3. Your Essentials Don't Include Essential Cleaning Supplies
As a host turned frequent Airbnb guest, If your Airbnb listing has basic cleaning supplies, I'll clean up after myself. If, however, you've locked up basic cleaning supplies or keep them off-site, guests have no choice but to leave messes for you or your housekeeper to clean.
A basic broom, dustpan, paper towels (or rags in a bin clearly marked as cleaning rags) go a long way in helping conscientious guests care for your space. Take this example: If I've just tracked mud in and there's no mop, no paper towels, and no cleaning rags, I'm left choosing between tracking it around the house or using your hand towels to clean it up- and neither of us will be left with a 5-star feeling about either of those choices.
4. You Don't Disclose Known Issues, Hoping they won't be Noticed.
If you are receiving guests during a period that you know things are broken/under construction in your unit, tell guests in advance!
Offset disappointment by stocking the fridge with some drinks and snacks, or cheese and crackers. With a gift to counter expected disappointments, you can still get that "wow" impression that builds 5-star reviews. Free food and drinks cover a multitude of sins (just be sure that alcoholic beverage options have a non-alcoholic alternative for those who don't- or can't- enjoy alcohol.)
TIP: Make sure that any food you leave is accompanied by a welcome card or other indications that it's meant to be eaten.
Want more Airbnb Hosting Hints? Follow me on Pinterest
5. Your Airbnb Lacks Style, or is Stylish but Generic
When people travel and book accommodations via Airbnb they often want to experience something of local hospitality and regional flavor. You can throw a stylish apartment together in a weekend with a trip to IKEA, but that apartment is likely to look identical to hundreds of other Airbnb's in 100 other cities. World travelers, if forced to pick between options that are otherwise equal, usually pick a space that is unique, creative, and regionally inspired.
Don't neglect style. All amenities being equal, I will always, always choose a space thoughtfully put together over the room filled with spare furniture- even if the nightly rate is significantly more. If this isn't your skill area, no big deal- create a Pinterest board of some ideas you like, ask a few friends to weigh in on how to create one of those looks in your space. Don't be shy about replicating the exact layout and decor of an "inspiration room"- don't worry, yours will always turn out unique because of your unique space and the products you find, source, or build.
Want more tips on hosting?
Download my Free eBook: 5-Star Tips for Creating Passive Income via Airbnb Hosting:
Just getting started on your Airbnb hosting adventure? Be sure and check out my article on how to leave a helpful Airbnb review.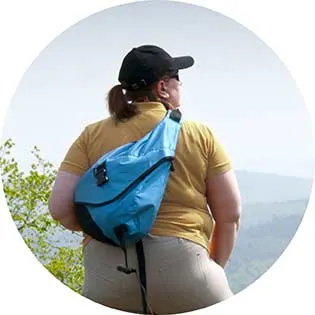 Lynli Roman's unique approach to travel is informed by decades of experience on the road with a traveling family and, later, years spent as a solo international traveler. When she's not writing about Seattle from her Pike Place Market apartment, Lynli writes on-location while conducting hands-on research in each destination she covers. Lynli's writing has been featured by MSN, ABC Money, Buzzfeed, and Huffington Post. She is passionate about sharing information that makes travel more accessible for all bodies.