Visiting Plitvice National Park in Croatia was one of the highlights of my recent trip to Croatia. I chose a guided tour from Zadar, Croatia as my entry to Plitvice National Park, but there are a number of different ways to access this area. Standard buses – not just tour buses arrive and depart from the national park means dates every day multiple times. Although Plitvice is accessible from Zagreb and Zadar, getting there from Split may require an overnight bus.
navigating by bus in Croatia is easy (I've dedicated an entire post to navigating Croatia by bus) and it's easy to catch an intercity bus that will drop you off and pick you up from Plitvice Park. The app created by the website GetByBus is the best way to find bus schedules and book bus tickets to destinations along the Dalmation coast.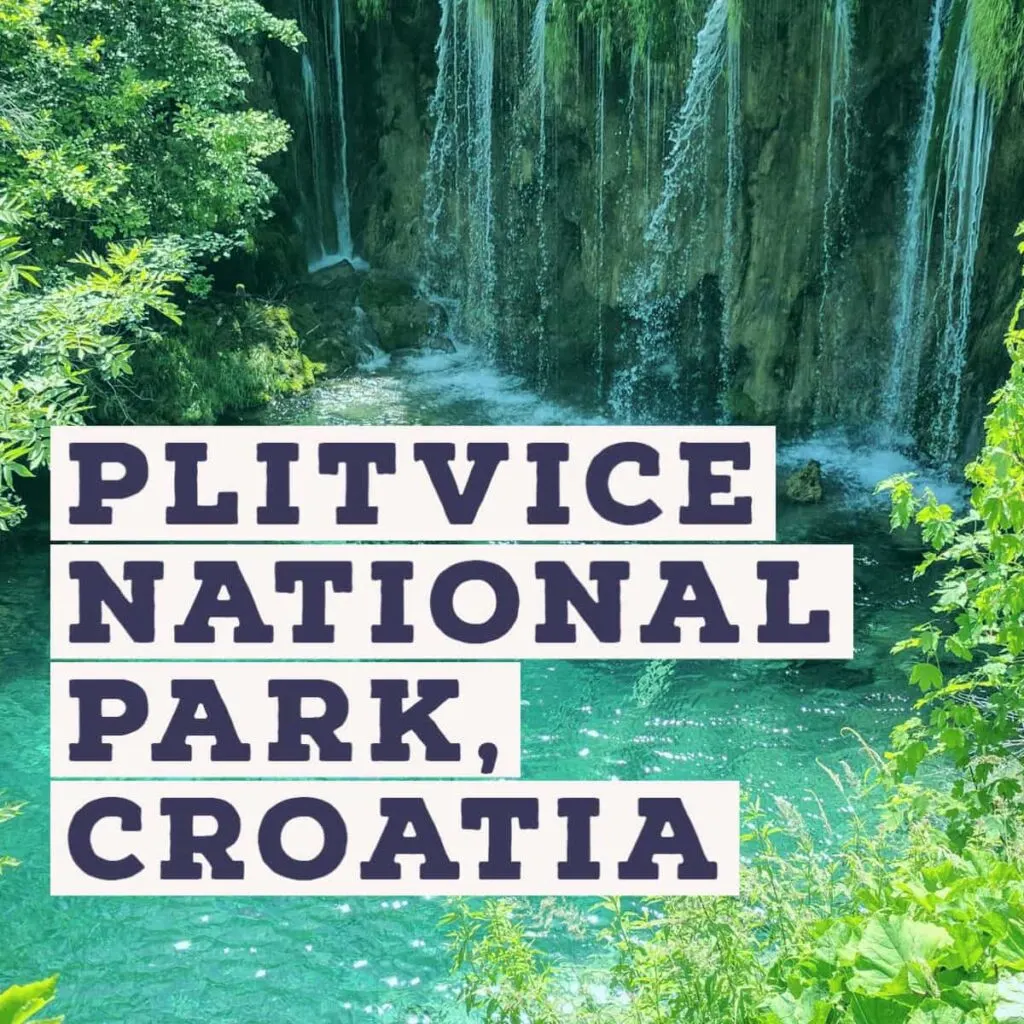 Want to get a quick sense of what it's like to walk the pathways and boardwalks of Plitvice in person? Check out my video below:
I was stunned by the natural beauty at this national park. Although I've been to many national parks in the United States I was truly flabbergasted at the beauty of the absolutely clear waters in Plitvice.
Unfortunately, you can't swim at Plitvice National Park in Croatia, but there are nearby natural waterways that do allow swimming.
Swimming is prohibited at the Park because of their commitment to preserving the ultra-clear water for generations to come. The water at Plitvice National Park is bright blue and so clear that you can see details on the lake-bottom even when the water is very deep. If people were to swim– even just to wade along the shore, the water would quickly be contaminated by sunscreen and body oils, setting off an imbalance in the delicate biosphere that keeps the water so clear.
Plitvice Disabled and Senior Accessibility
I'm aware that many travel bloggers have written extensively on visiting Plitvice, what I wanted to add to the conversation is a discussion on visiting Plitvice National Park in a body that has some challenges.
Although Plitvice is a popular stop for twenty-something travelers, as a late 30-something with some chronic health challenges, I wasn't sure that Plitvice would be a good stop for my trip – or even if I would be able to keep up with my tour group.
For my body, the guided tour through two sections of the park– joined by a ferry ride and short break in the middle – was challenging but not exhausting.
Park Walkways
One thing worth noting is that the walkways at Plitvice National Park are not maintained to a standard that would be considered handicapped accessible in many other countries; national parks. The boardwalks, stairs (rather than ramps), walkways, and elevated platforms mostly are without guardrails. Although the paths are wide enough for one individual to walk very comfortably, when the park is very crowded in the summer it can become difficult to walk on these paths.
When I visited in early summer, outside of the peak of tourist season, there were portions of the paths as we walked around the lakes and waterfalls of Plitvice National Park where it was difficult for me (particularly in a larger body) to pass comfortably and stay on the elevated wood boardwalk while a stream of individuals passed in the opposite direction (as of 2018, Plitvice implemented new daily admission limits and altered the ferry schedule to address the growing problem of overcrowding, but the paths were still two-way).
Follow for more Croatia Travel Hints
Tours vs Private Guides for Accommodation
If you are an individual with limited mobility or impaired balance, you may want to plan to visit Plitvice with the company of a private guide which can be hired at a tourism firm in any of the surrounding cities as well as – during peak tourist season- outside the main entrance gates to the park.
With a private guide who is very familiar with the trails and walkways, and who speaks English well enough to understand your needs, you should be able to avoid the most crowded areas of the path and enjoy your trip with the peace of mind that comes with visiting with an attentive and knowledgable guide.
Staying on the Path
When I asked my guide if people ever fell in the water due to the lack of guardrails she indicated that it was a near-daily experience in the busy summer months when thousands of people crowd onto the trails, platforms, and boardwalks.
Due to this, if your balance is impaired, you may wish to modify your visit so your visit explores what can be seen from ferries, paved trails, and the developed areas near the ferry landings. You can still have an amazing experience viewing Plitvice, its crystal clear waters, and its icy blue waterfalls without traversing the elevated boardwalks that pass by- and at times over- the many waterfalls.
Fitness Level
Even though I'd rate my fitness level as low to moderate, after exploring the main paths on two sides of the park (joined by a ferry ride in the middle) I found myself with enough energy to do something at the end of my day at Plitvice National Park.
You should plan for it to be a full day trip, and don't schedule it on the same day as a stressful hotel transfer or try to fit in another destination to visit. Be sure and pack good footwear. The precarious paths described above may prove dangerous if you're wearing sandals or flip-flops without securely attached to your foot.
With good shoes, you can be sure that your footing will be more solid as you navigate the crazy walkways that overhang and jut out over the blue waters of Plitvice National Park.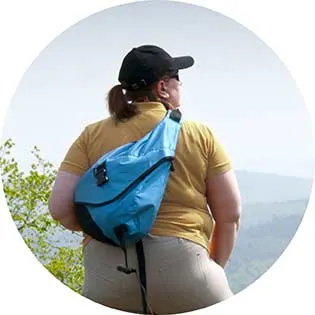 Lynli Roman's unique approach to travel is informed by decades of experience on the road with a traveling family and, later, years spent as a solo international traveler. When she's not writing about Seattle from her Pike Place Market apartment, Lynli writes on-location while conducting hands-on research in each destination she covers. Lynli's writing has been featured by MSN, ABC Money, Buzzfeed, and Huffington Post. She is passionate about sharing information that makes travel more accessible for all bodies.