Truffle Hunting is one of many day tours you can try during a vacation to Italy. It's a great way to escape the city and perhaps, if your hunt is successful, come home with a pretty cool souvenir!
Here's what you can expect if you book a truffle hunting trip in Florence, Italy.
🚐 Transfer – During a tourist truffle hunt in Florence, you'll first transfer from the city center to rural Tuscany.
🚶🏽‍♂️ Hike – Then, your guide will lead you down an established trail in Tuscany. (Most truffle hunters hunt off the beaten path, but tourist mushroom hunts usually travel on maintained trails)
🔍 Hunt – Following the guidance of the truffle-sniffing dog, you'll stop along the trail whenever the dog alerts.
🔸 Dig – By digging a few inches under the surface, you'll hopefully unearth a few truffles! Your guy will provide a small spade.
🍽️ Eat – Most tours conclude with a meal made from fresh truffles and enjoyed in the rural Tuscan countryside.
🍄 Take a Souvenir – Truffles are one of the best souvenirs from Italy– especially if you have the memory of hunting it yourself!
For many, travel is about seeing the iconic scenes and structures around the world, for others, travel is more about collecting experiences and stories that form sensory memories and opportunities to experience life through the eyes of people very different from me. It was a great way to experience the outdoors after my 7 day Rome Itenerary.
Airbnb has been a partner in my pursuit of travel that is experience-based rather than convenience-based, so when they began offering a service where local guides were sourced to create Experience-based activities, I was interested.
Day Tours offer Local Insight
Day tours have been a staple of tourism for as long as recreational travel has been around, but the new Airbnb "Experience" program offers something different: the chance to be a part of a local custom, experience, or event that tourists normally would never see as they moved from one tour book-point of interest to another. Whether participating in a local practice, like truffle hunting, joining a family for a Pachamama meal in Peru, or being invited to view a common space with different eyes, like a class on travel scrapbooking in an Italian park, these tours offer the opportunity to experience travel through different eyes and different senses. Although seeing Florence, Italy solo is one of the best travel experiences in Europe for artists, it's great to connect with a group and get out of the city.
I've been fascinated with this kind of travel for a while, but previously only found the opportunity to book through multi-day tour groups like G-adventures where travelers are partnered with groups and then, on select trips, invited to be a part of local life. Adverse to the pace and itinerary-based travel of group travel, this option never seemed right for me. (Update, as of 2022 I'm a convert. Read more about why I love Group Travel as an adult solo traveler) As a former Airbnb Host I was very excited when Airbnb began trialing their Airbnb Experience program.
I first tried the Airbnb Experience in Florence, Italy. While researching for my trip I discovered that one option in Florence was truffle hunting, and I was intrigued. Described as including a hike, a dog, and food, I signed up and waited for my booking date to arrive!
The day after my Florence Italy Airbnb Experience, during a train ride to the coast to catch a ferry across the Adriatic, I made an Instagram story recording the experience. I'm reposting the story below, along with a few extra photos I love from the day truffle hunting in Florence.
I'm a serious dog person, guys. And I loved the fluffy little tail-waggers that hunt out these precious fungi. At the time I took my tour, our guide had just that week purchased a puppy to train to truffle hunt and she was a DOLL. She even came to the wine and truffle tasting event the night before the hunt. The dogs were both Lagotto Romagnolos, a dog breed I'd never heard up but was delighted to get to know.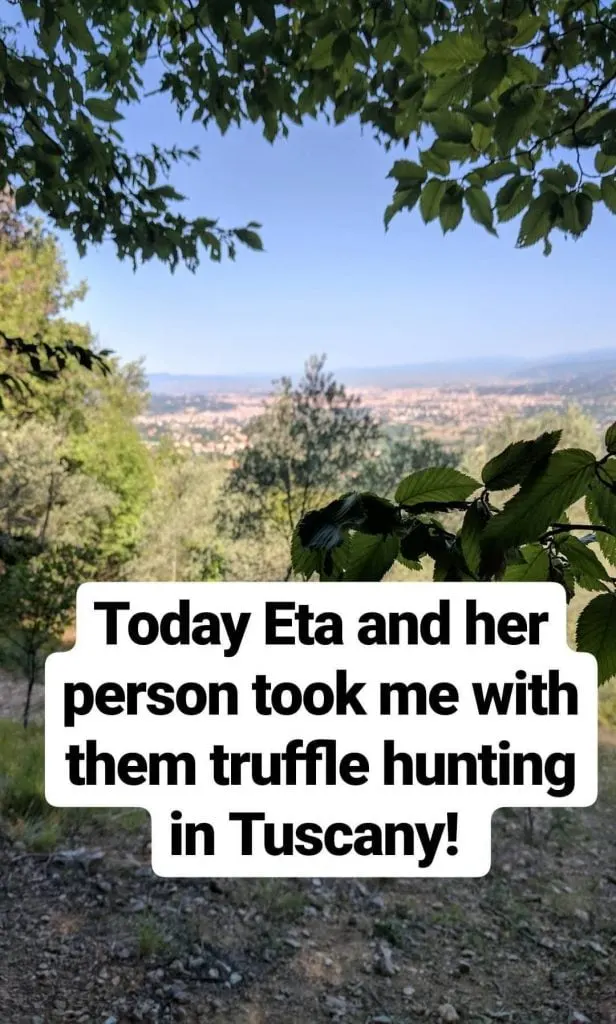 One of my (many) favorite parts of the truffle hunting adventure was the view from the hills where we met and truffle hunted the second day. Minutes outside Florence begins the iconic landscape of the Tuscan Hills. My time in Italy would have been so incomplete if I'd not had the opportunity to wander in these woods, see these vineyards, and walk through groves of olive trees.
It was a pretty gentle hike and very exciting when the dog found and followed the scent of a truffle! We found 3 during our short walk.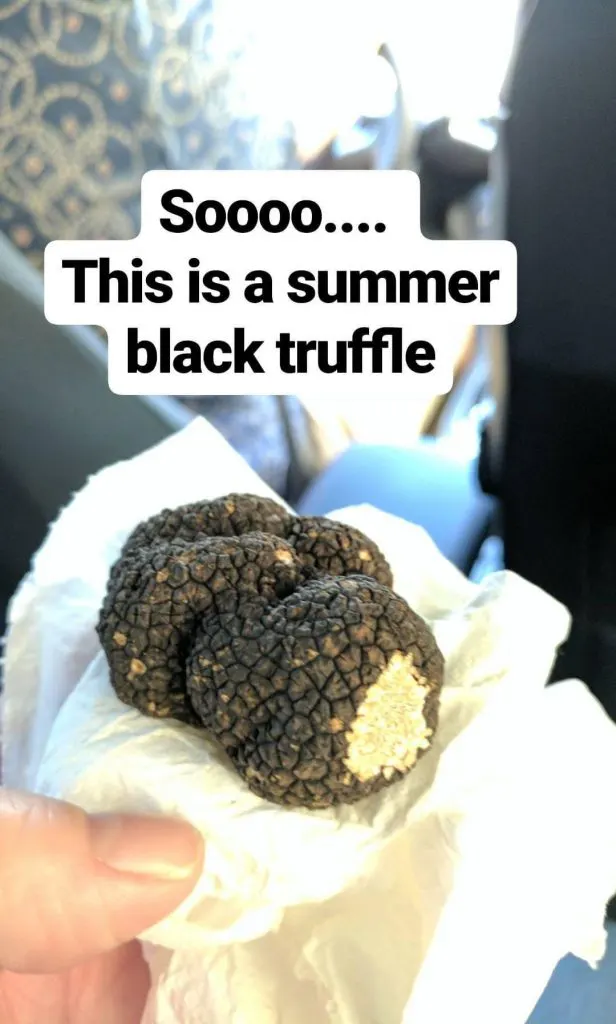 After the truffle hunt, our host made lunch for our group of 3 travelers. Paired with a couple from Australia, the group size was delightfully small.
The funny part is, as a woman who spent most of my life in remote/rural areas of the US, I'd never actually tasted a fresh truffle before and it turns out that…
Even though I discovered I don't really like the flavor of truffles, I cannot imagine a more delightful way in which to try a new food and decide if I like it.
As an adventurous eater, I love trying new foods and new cuisines, but I have a rule that I won't try a new food unless I am reasonably assured it will be prepared really well. (i.e. imagine the difference between a corndog from a chilled deli case versus the same food from a county fair food truck!) So I love that I got to try truffles at the source- fresh from the ground and prepared by an expert in an authentic Italian home kitchen.
My Travel Journal page from Tuscan Truffle Hunting
Like photo books for most people, my travel journal is a way that I record the sights and memories of significant experiences in my life. I especially love how art lets me alter perspectives, much like memory does naturally, to enhance certain parts (on this page, the view of Florence from the hills) and forget others- it creates a journal entry that feels like it captures my personal experience well.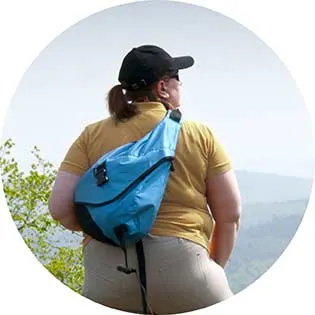 Lynli Roman's unique approach to travel is informed by decades of experience on the road with a traveling family and, later, years spent as a solo international traveler. When she's not writing about Seattle from her Pike Place Market apartment, Lynli writes on-location while conducting hands-on research in each destination she covers. Lynli's writing has been featured by MSN, ABC Money, Buzzfeed, and Huffington Post. She is passionate about sharing information that makes travel more accessible for all bodies.