This blog is reader supported. As an amazon associate, I earn from qualifying purchases.
If you plan to try and travel long-term, you'll need a source of income. While some folks are lucky enough to travel on someone else's money or on paid stipends as journalists or social media partners, most of us have to pay our own way – whether that's on credit, savings, or- as this blog post explores- with work opportunities open to travelers.
If you don't have a source of income, eventually even the thriftiest of travelers run out of money during international travel.
For many travelers, this is the point at which it's time to go home, but in this article, I want to talk about a few novel ways to make money while you're on the road. When you think about making money during international travel, you probably think about working at hostels or picking up odd jobs working in distant locations.
Because these types of works bring up issues with work visas, most individuals have a very difficult time getting paid while working abroad and instead are only offered payment in the form of free or discounted lodging.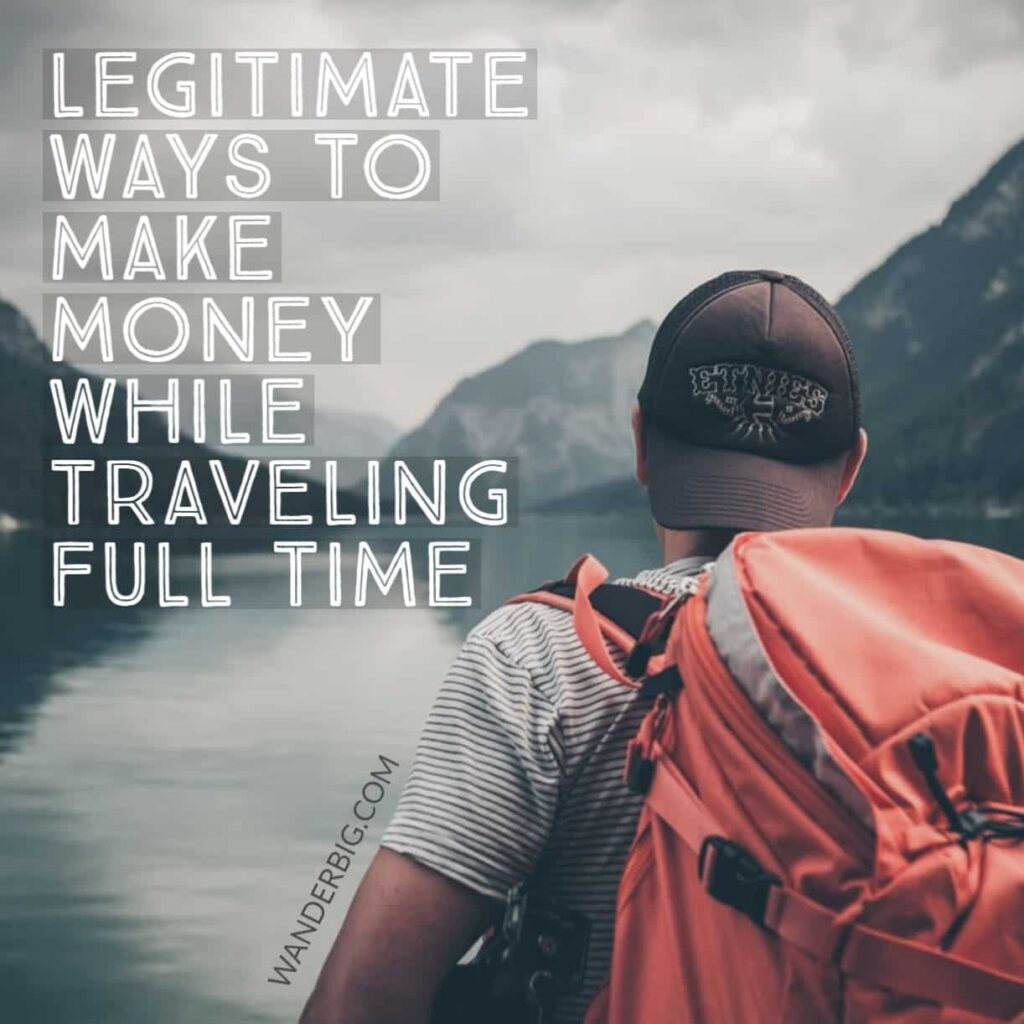 With the widespread proliferation of the internet in just about every location, many more work options are available. Need proof? Last summer I spent a few nights on a floating island made from reeds in the middle of an Uros village in Lake Titicaca, where solar power, cell phones, and even wifi were freely accessed.
With the Internet available virtually everywhere, the door flings wide open for online work while you are away. Legally, it's also a little easier to earn money this way. Although there still may be complications and catches and you should check in with the laws in the countries you visit, getting paid for doing work for American businesses deposited into your American banking account can bypass a lot of red tapes – even if you logged into your account from a foreign country. As far as taxes are concerned, you're an American citizen, with primary residence in the USA, being paid to an account located in the USA and connected to a US address. If you are outside of the USA for a full calendar year and working certain jobs, taxes get even easier- you may not be required to pay any US taxes. Consult with an accountant for details.
Getting started Earning Money while Traveling
In this article, I wanted to talk about a few of the ways I earn money while traveling- plus some additional avenues to travel income I had not tried but I know are legit. Some may require some setup time – my Amazon FBA business took about 24 months before I was able to start taking off on long term (three-month+) international voyages – but if you're willing to work while abroad (not just accrue passive income) the opportunities are almost limitless. Here are a few of the ways to earn a living while abroad.
Factor in Cost of Living
One of the coolest things about working online while traveling is that, if traveling in countries with a low cost of living and thus a low cost for living as a tourist, you can cover your expenses with just a few hours of work a week. When I took off on my international adventures, I found that it was far easier to live like a tourist in South America and Eastern Europe than it was to live as a full-time resident with a long-term lease in Seattle, Washington!
Disclaimer
Check with your accountant or another tax professional before setting out on international travel. Depending on the type of work you do, your location, and other factors, you may be liable for taxes on your travel income to the government of the country in which you are physically working. As long as you are moving from country to country and operating primarily as a tourist, not an illegally working alien, you shouldn't have to worry too much about international labor laws
Easy-Start Digital Nomad Jobs:
Virtual Assistant
If you need an income for traveling to start coming in immediately, becoming a virtual assistant could be the gig for you. Virtual Assistants, or "VA's," do tasks that range across the entire gamut of gigs – from answering DM's for social media influencers to doing inventory management for drop shippers, and from writing product descriptions for an amazon vendor to creating pinnable graphics for a blogger.
If it's a gig someone making a lot of money through their online enterprises would rather not personally do, you can probably get a remote VA gig for it. Any skills you have – such as an ability to edit photos, customer service skills, spreadsheets prowess, etc. become an asset in the virtual assistant world. There are countless ways to get started as a virtual assistant, from pre-qualifying for "broker" type sites to simply placing an add on craigslist advertising your services.
On-Demand Writing (or Editing)
Gig writing is perfect for folks with excellent written communication skills who may want to work in bursts – for example working for 3-6 days straight in a remote location, finishing the writing project, and heading off on a week or so of full-time exploring/traveling. Alternatively, some editors or job-posters may appreciate shorter writing more regularly. If you can consistently produce high-quality writing, an on-demand writing gig might be right for you. You can get writing gigs in technical writing, creative writing, product description writing, public relations writeups, and blog posts.
Pro tip:
Invest in professional dictation software and a high-quality microphone. Through voice dictation, most people can produce first drafts two to four times faster than they are able to type. I use
Dragon Naturally Speaking
paired with a
Dragon Headset
(which enables even faster dictation) to increase my 40-50 wpm typing speed to an average of over 100 wpm!
Blogging while Traveling (about anything!)
The travel blogging niche is saturated, but that doesn't mean you don't have something to add. But you don't have to blog about traveling just because you are traveling! You can blog about absolutely any topic in which you have expertise, knowledge, and/or curiosity and an ability to research. Making money from blogging can be a slow start, but if you stick with it, write good content, and study SEO, blogging can become a steady full-time income that can be almost entirely passive. With a blog producing a steady income, you can travel for weeks or months at the time while accruing passive travel income from your writing.
Create a Passive Income via Producing Creative Content
Again, think beyond just becoming a travel podcast or a producer of travel videos. You can use your time overseas to create all kinds of content. Do you have a creative skill? There are many ways to make travel income off of art (Such as Patreon, Print on Demand Merchandise, etc), music (via Bandcamp), podcasts, or videos. As long as what you create can be done digitally with supplies that can fit in your suitcase, you can be a remote creator – making art, music, or podcasts from absolutely anywhere in the world. In fact, as a creator myself, I find that my own inspiration and creativity skyrockets when I leave what's familiar and travel into the unknown of solo travel.
Fulfillment by Amazon – Hands-off E-Commerce
If you have a lead on an obscure manufacturer or family member or friend making a niche product, you just may have a foot in the door for an exclusive product listing on the world's most successful e-commerce platform. Watch some YouTube videos, pour through the laboriously technical instructions from Amazon, and launch your product. While this is a long-term game (in my experience launching a product takes anywhere from several months to several years to reach a significant monthly profit) it's one of the most hands-off ways to generate a travel income- and all without labor while you are off traveling the world. For a cut of the profits, Amazon handles everything from labeling and packaging to customer support and returns. Bonus? When you grow tired of selling on Amazon, your entire account, product listings, and vendor relationships can be resold to someone just entering the Amazon FBA game. Generally, Amazon FBA businesses sell for 24-28 times the monthly profit, and a sale of the business can, itself, be a fun goal to work towards.
Pin it now to find it later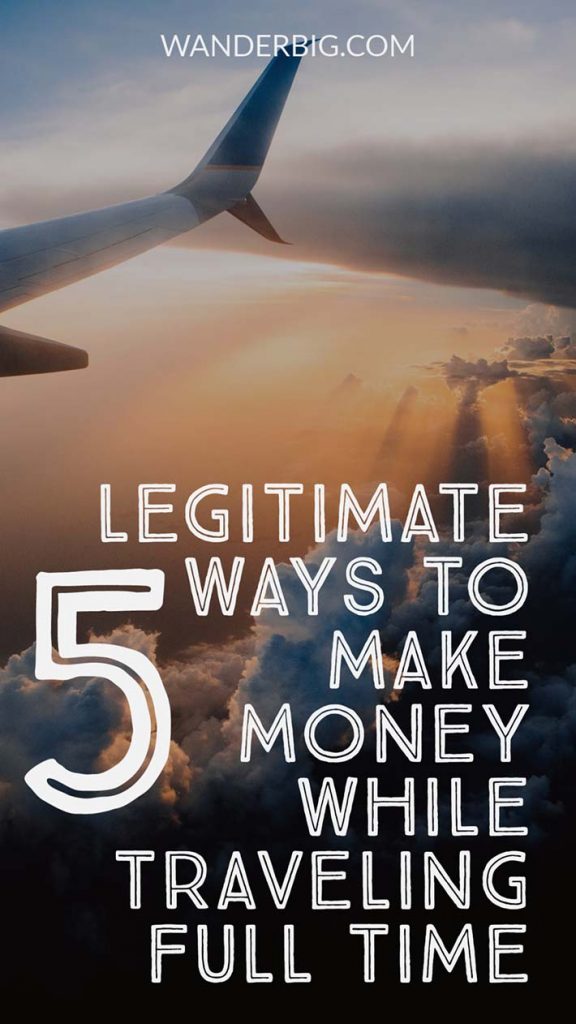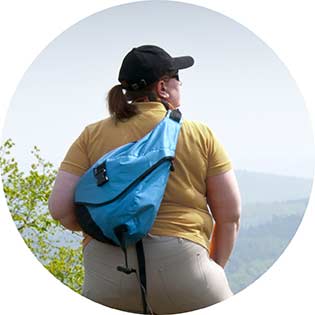 Artist, digital nomad, and highly sensitive person, Lynli started traveling full time as a digital nomad in 2018. Writer and Illustrator by day, remote-destination explorer by other-days, Lynli is passionate about pushing the boundaries of her own comfort zone, exploring the world as a female, fat, one-bag traveler, and journalling it all on WanderBig.com