I'm not entirely sure how Mostar, Bosnia wound up as a 4 day/3 night stop on my 2017 summer travels, but this little oasis in Bosnia and Herzegovina was a destination of rest and adventure.
As a single female solo traveler in my mid 30's- and an artist- I travel a little differently from the typical 20-something group-traveler. I liked Mostar because it really accommodated my travel style: I place much higher value on comfort, prefer a slower pace that leaves space for art and rest, and I like my adventure not-too-far from the comfort of familiarity.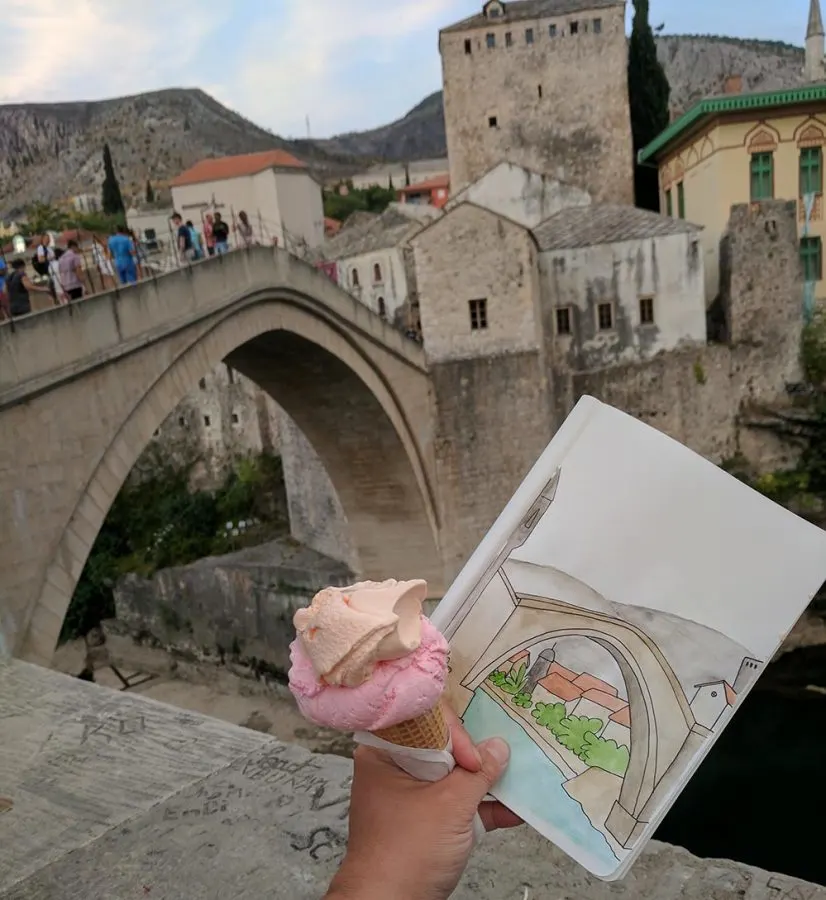 Mostar was a good fit for my travel goals for many reasons. It's a small town, which makes it feel more comfortable and less rushed. Low prices for food and lodging across Bosnia and Herzegovina made it possible to afford a far more plush accommodation than I'm usually able to afford, and the tourism-based economy in this small town meant that Mostar's service workers typically spoke English and were friendly to foreigners, helping me be more confident in my ability to explore and communicate safely.
---
Follow me on Pinterest for More Ideas on things to do in Bosnia
Why I Chose to Vacation in Bosnia & Herzegovina
When I tell people I vacationed in Bosnia and Herzegovina, I get some odd looks. "Why," I'm often asked, "did you choose to visit Bosnia?"
1. Travel to Seek New Perspectives.
Travel is an opportunity to experience other cultures and to have my eyes open to a new perspective, but in an increasingly globalized world, it becomes easier and easier to travel thousands of miles from home without ever experiencing immersion into another culture. Most tourist destinations, especially large cities, have so adapted to the globalized tourist that they can feel like a carbon copy of other tourist destinations. Bosnia offered an opportunity to escape popular tourist destinations.
"In an increasingly globalized world, it's becoming easier and easier to travel thousands of miles from home without ever experiencing immersion into another culture."
2. Travel Should be Challenging
My personal values when it comes to travel, is that a good trip combines culture, natural beauty, and personal challenge. Italy and Croatia, respectively, were the first two of my 2017 trip, and Bosnia was the latter for me. It was difficult to journey alone into a country I knew primarily through news reports on its war in the 1990's. Knowing, through research, it was a safe destination, I chose to enter a country that was a little uncomfortable and where I would be the "outsider" person.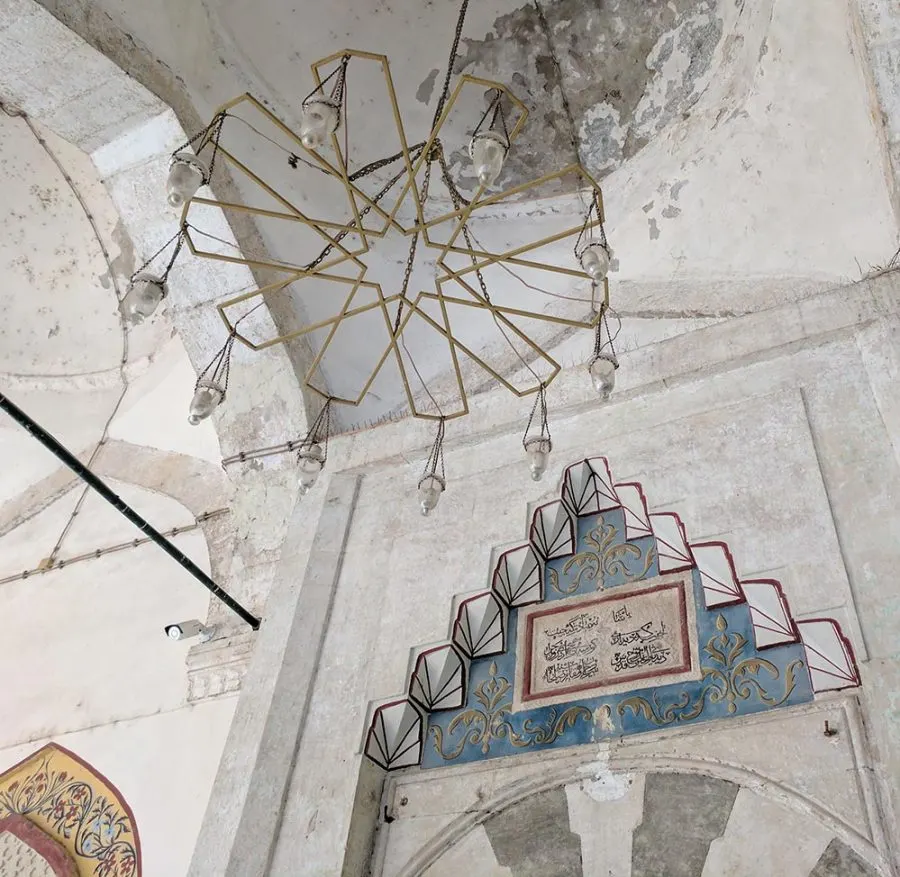 3. Ethical Travel
Aware of the both negative and positive impact that tourism can have on a place, I chose with intention to take my tourism dollars into a country where the unemployment rate ranged from 40-50%, to stay in locally owned hotels, tour through a local tour group, and buy from market vendors.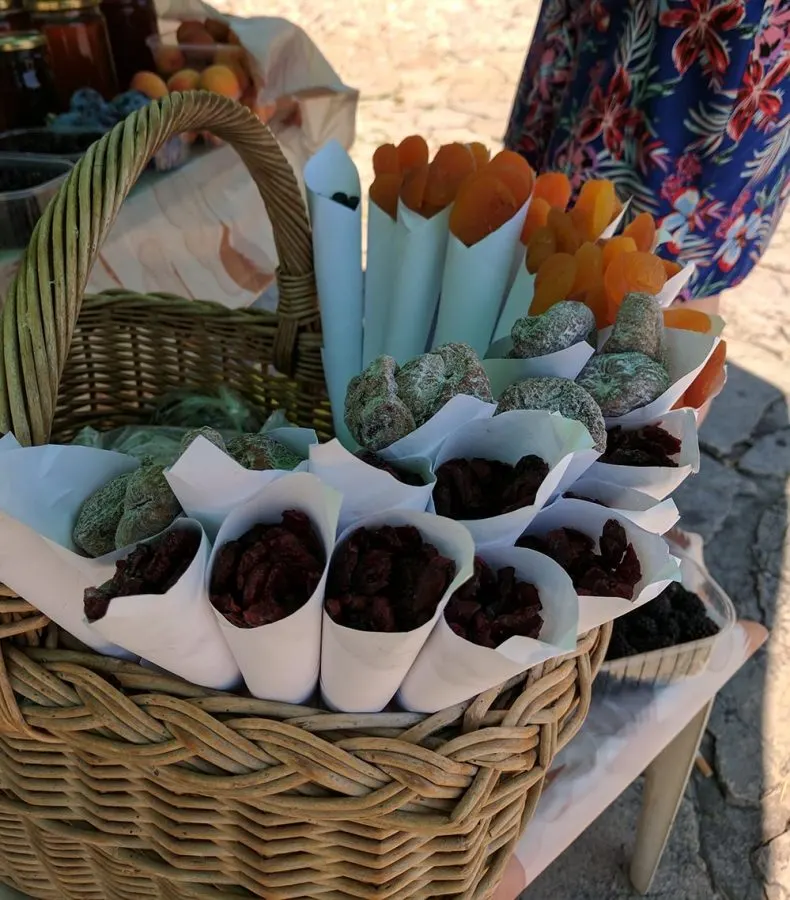 ---
Why I Loved Solo Travel in Mostar Bosnia
1. Best Day Tour Ever
I did a lot of day-trips with tour groups while I traversed Eastern Europe, but by far my favorite was the Herzegovina Classics tour. Fewer tourists in Mostar meant this was a small group and the locations were amazing.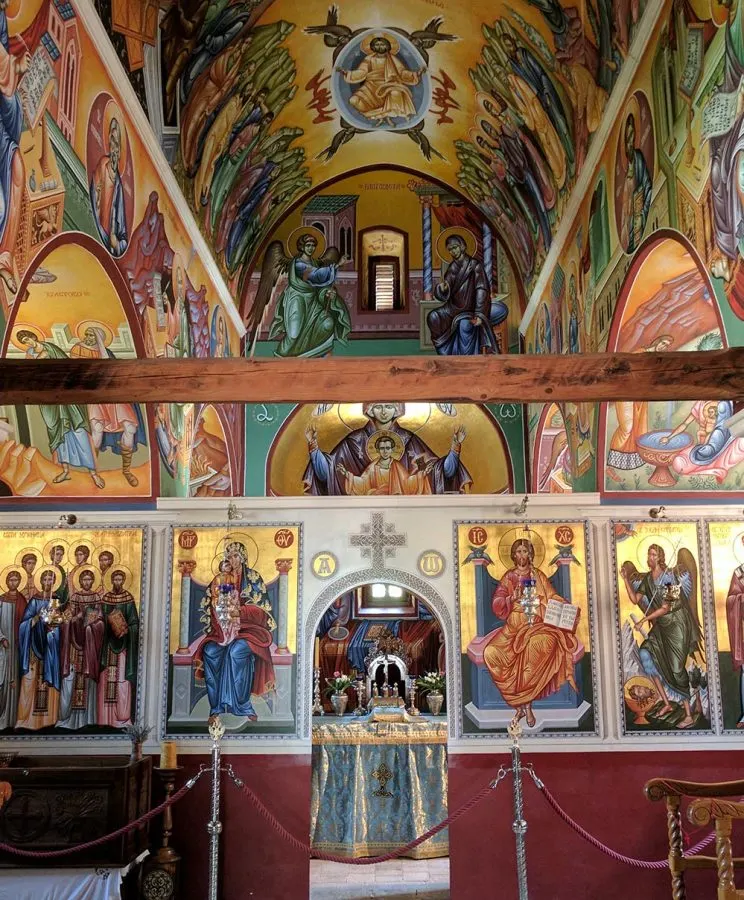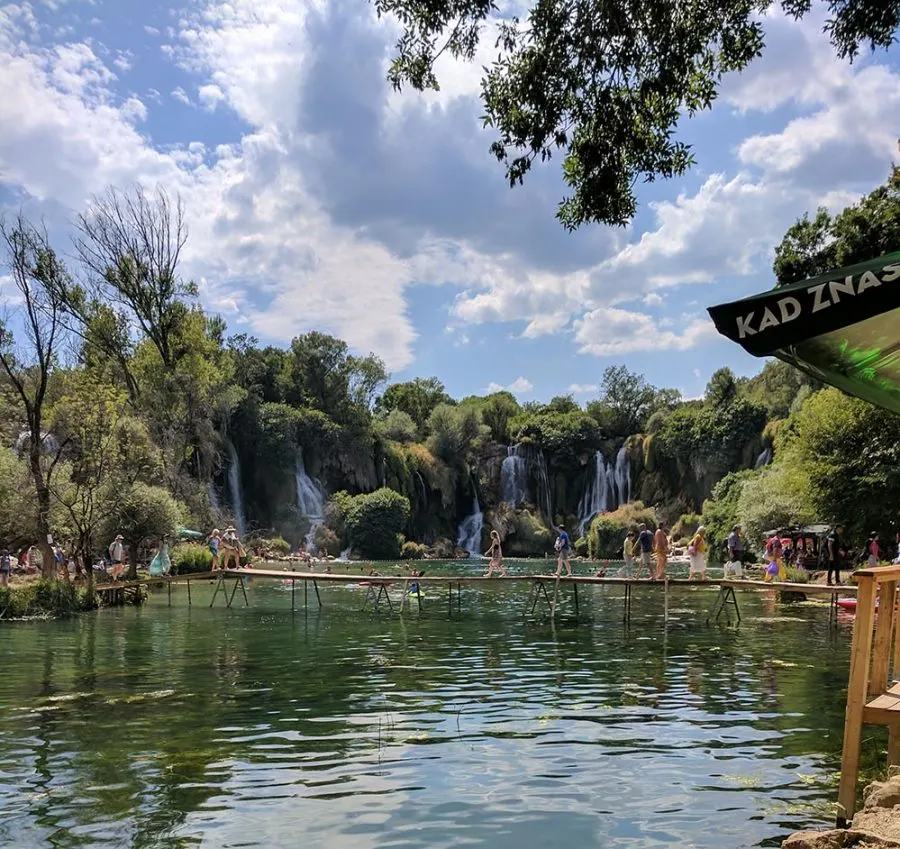 2. Best Hotel of the Whole Trip
The exchange rate in Bosnia and Herzegovina meant that I could upgrade my hotel to more than I could typically afford. I stayed in a boutique hotel that was also a national monument in Bosnia, and the hospitality was absolutely sublime.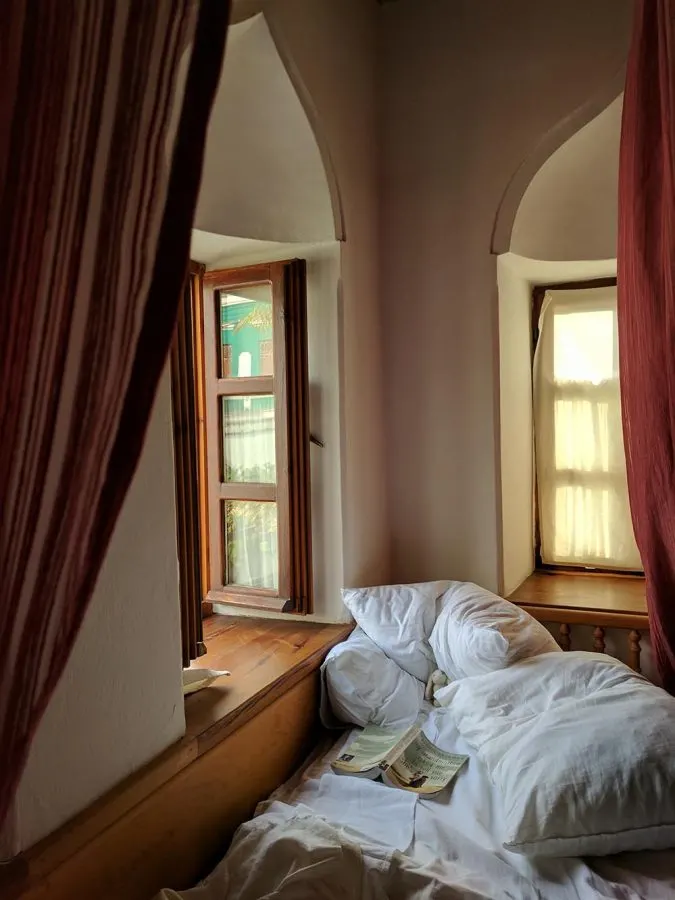 3. Small Town
Mostar, though packed with tourists mid-day when I visited in July, is a small town. I enjoyed the walkability of the city and the open cafes. Mostar's open market, winding around either side of the famous bridge, was more relaxed and better priced than Sarajevo's famous Baščaršija market.
4. Restaurants
I spent weeks in Italy and Croatia, you guys, and my FAVORITE meal was in Mostar, at a tiny place called Tima – Irma. It was so good I returned to the restaurant twice and lament that I did not find a way to add a third visit.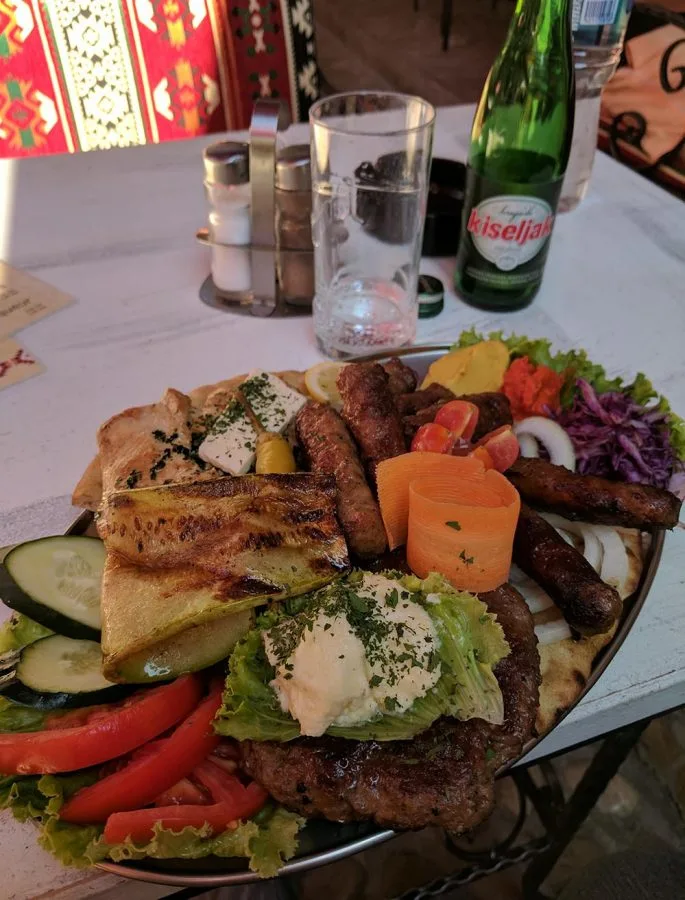 5. The Bridge
OF COURSE, Stari Most was the focal point of my visit to Mostar- as any tourist there. The central location of the bridge means it's not something you "go to visit" as much as a part of your visit, serving as the footpath between the two halves of the city I traversed at least twice a day. (Pack GOOD shoes for this city- the limestone walk through the city and over the bridge is very, very, very slick- dry or wet- especially on the bridge)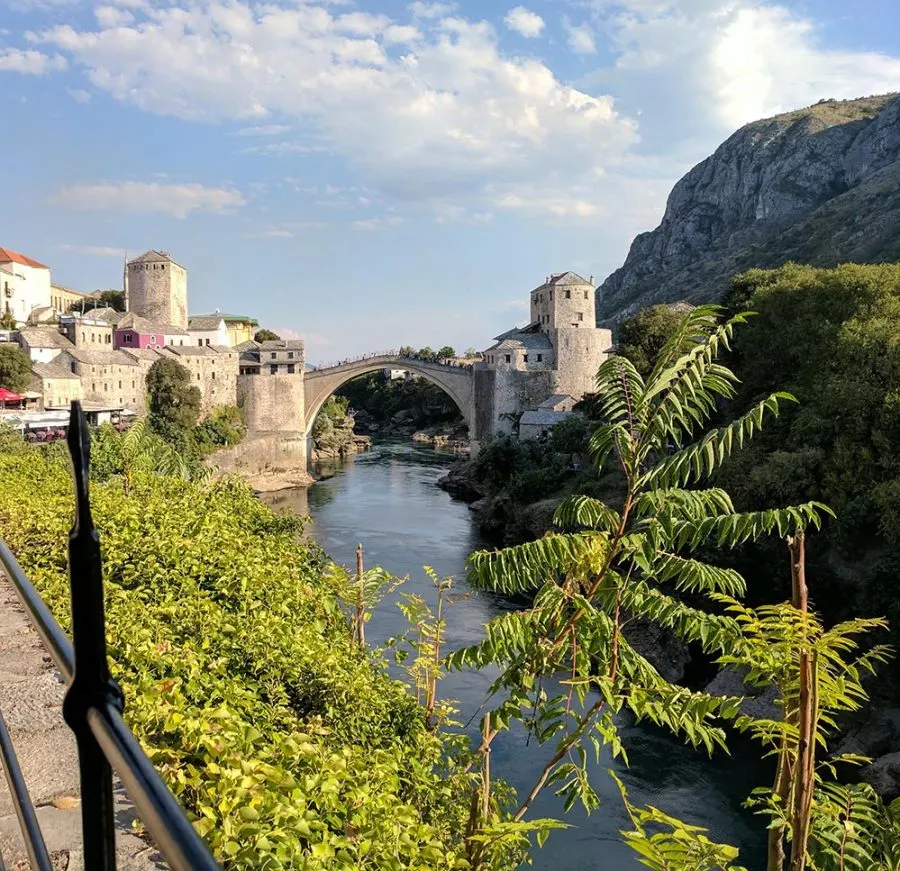 I was told local men jumped from the bridge, but despite spending a lot of time in the city for three days, It wasn't until my last night at sunset when one young man stood for a very long time while the crowd gathered and his friend collected money enticing him to jump. Finally, with a gasp from the crowd, he leapt from the bridge into the water far below.
In Summary
If you are considering Mostar, GO. Mostar offers the opportunity to experience another culture without giving up familiarity entirely and offers amazing food, hospitality, and natural beauty for an excellent value. I'll finish up by leaving this video here, my very favorite souvenir of my time in Bosnia, recording the evening I watched the sunset from Stari Most as evening prayers were called out over the city.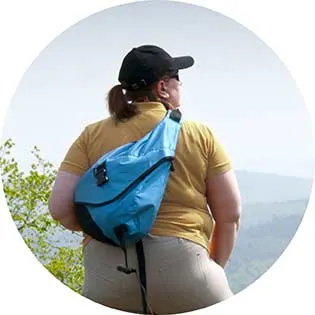 Lynli Roman's unique approach to travel is informed by decades of experience on the road with a traveling family and, later, years spent as a solo international traveler. When she's not writing about Seattle from her Pike Place Market apartment, Lynli writes on-location while conducting hands-on research in each destination she covers. Lynli's writing has been featured by MSN, ABC Money, Buzzfeed, and Huffington Post. She is passionate about sharing information that makes travel more accessible for all bodies.