All of us want to take the vacation of our dreams, but staying within our travel budget always requires difficult choices. Knowing where to save and where to splurge can be a big challenge for travelers.
In this post, you'll learn how to create epic itineraries that help you go farther for less money.
I'll show you how to identify 6 travel costs that are really worth the extra expense and how to recognize the 5 expenses you can edit from your itinerary without skipping a beat.
Worth The Splurge: Guided Tours* (*Sometimes)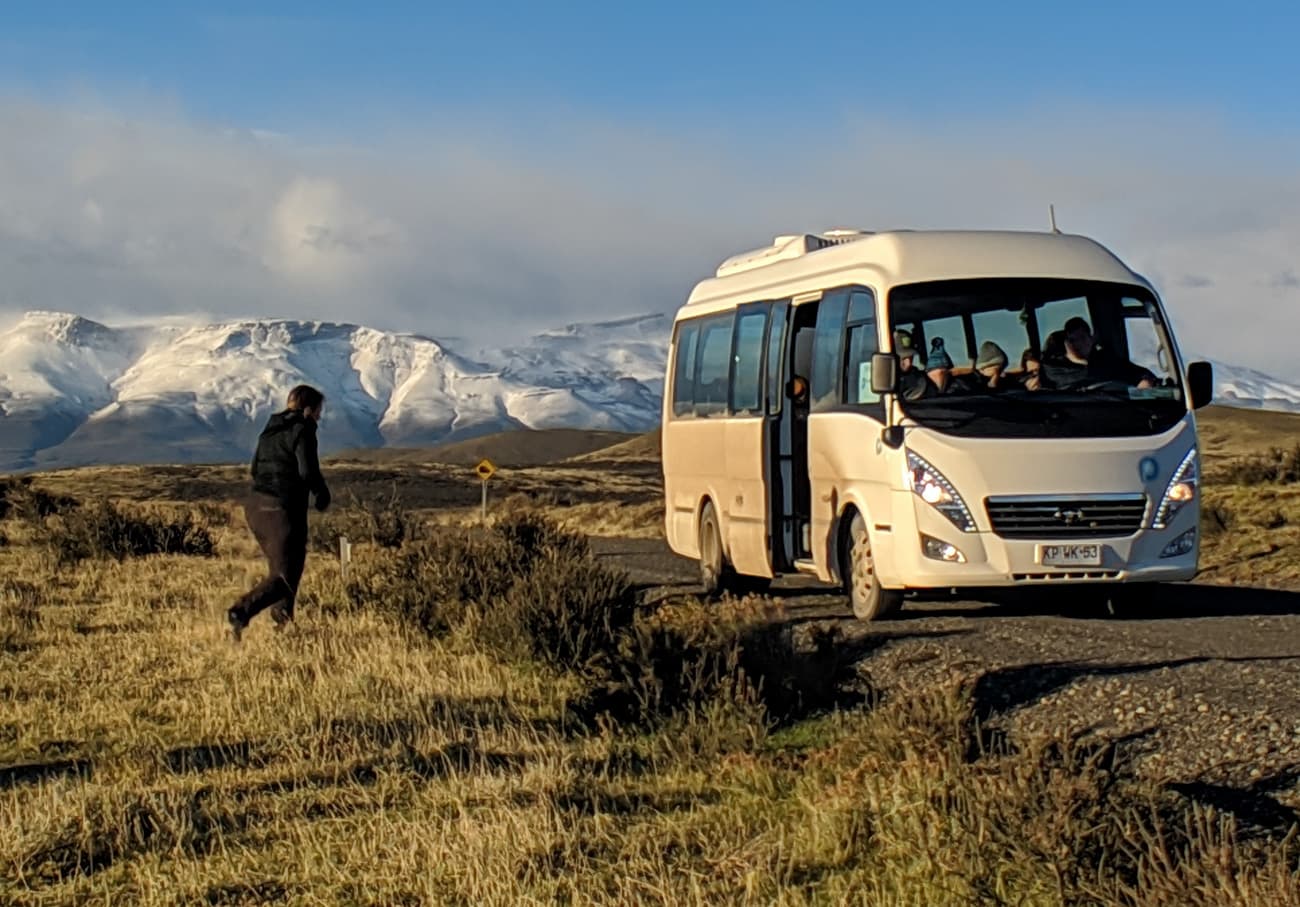 It's worth splurging and spending money on a guided tour when you are in a destination that is difficult or impossible to see on foot or via public transportation. For example, visiting the channels and islands of the Danube Delta UNESCO site is impossible without a boat and a guide. Similarly, in the vastness of Patagonia, splurging on a guided day trip was essential.
In many locations, wandering the streets and absorbing the vibes is a great way to travel. However, guides offer something unique. A good tour guide can captivate and entertain while creating a sense of belonging among group members.
In certain locations, like San Pedro de Atacama, where doing self-guided tours would be more expensive and more dangerous than guided tours, then it is best to spend the extra money to get a guide and a group to travel with.
Sometimes, tours are even free (though, most of the time I've gotten exactly what I paid for). Many cities around the world offer free walking tours.
Not Worth Splurging: Guided Tours in Easy-to-Explore Locations
Here's the thing about guided tours, sometimes they're absolutely essential, and sometimes they are a total money-suck. For example, a guided tour around the museums of Vienna Austria (a city that is easy to walk, with museums within a stone's throw of each other) is likely to land you in an unimaginative group with a boring guide who rushes you through exhibits on a tight timetable.
How to know if a guided tour is worth it: this is where pre-trip research comes in handy. By asking other travelers on your favorite travel group or the local Reddit, you can gain valuable perspective on whether other travelers and locals consider it important to have a guided tour of the destination.
Worth The Splurge: Museums
Most major cities have a few museums to choose from. Before you leave for your trip (or even before you finalize your budget), check out which museums you'd like to see and research the ticket prices.
Remember, many cities around the world have free-to-enter museums as well. Even if you're not an art fanatic or history junkie, it's always fun to check out free exhibits to get a feel for the local scene!
💡 Attention Students & Teachers: If you have a student ID card, bring it! These cards may give you access to deep student discounts!
Not Worth Splurging On: "Experience" Museums & For-Profit Museums
In recent years, there's a new trend designed to get you to spend the money you've saved for travel: "experience" museums. These pop up in a number of different forms, but essentially they are for-profit businesses that provide (usually not very good) entertainment in exchange for expensive entry fees.
These often take the form of "selfie museums" or other culture, quirky, or on-trend collections billed as "museums." With a no-refund policy, many of these businesses exist entirely to churn travelers in and out.
A good tip for identifying the difference between a museum worth splurging on and one that's not is to ask what organization manages the collection. If it's a university or nonprofit, you have a far better chance of seeing a stellar collection of valuable, important, or culturally significant items than if the "museum" is run by an LLC or corporation.
Worth The Splurge: Cooking or Art Classes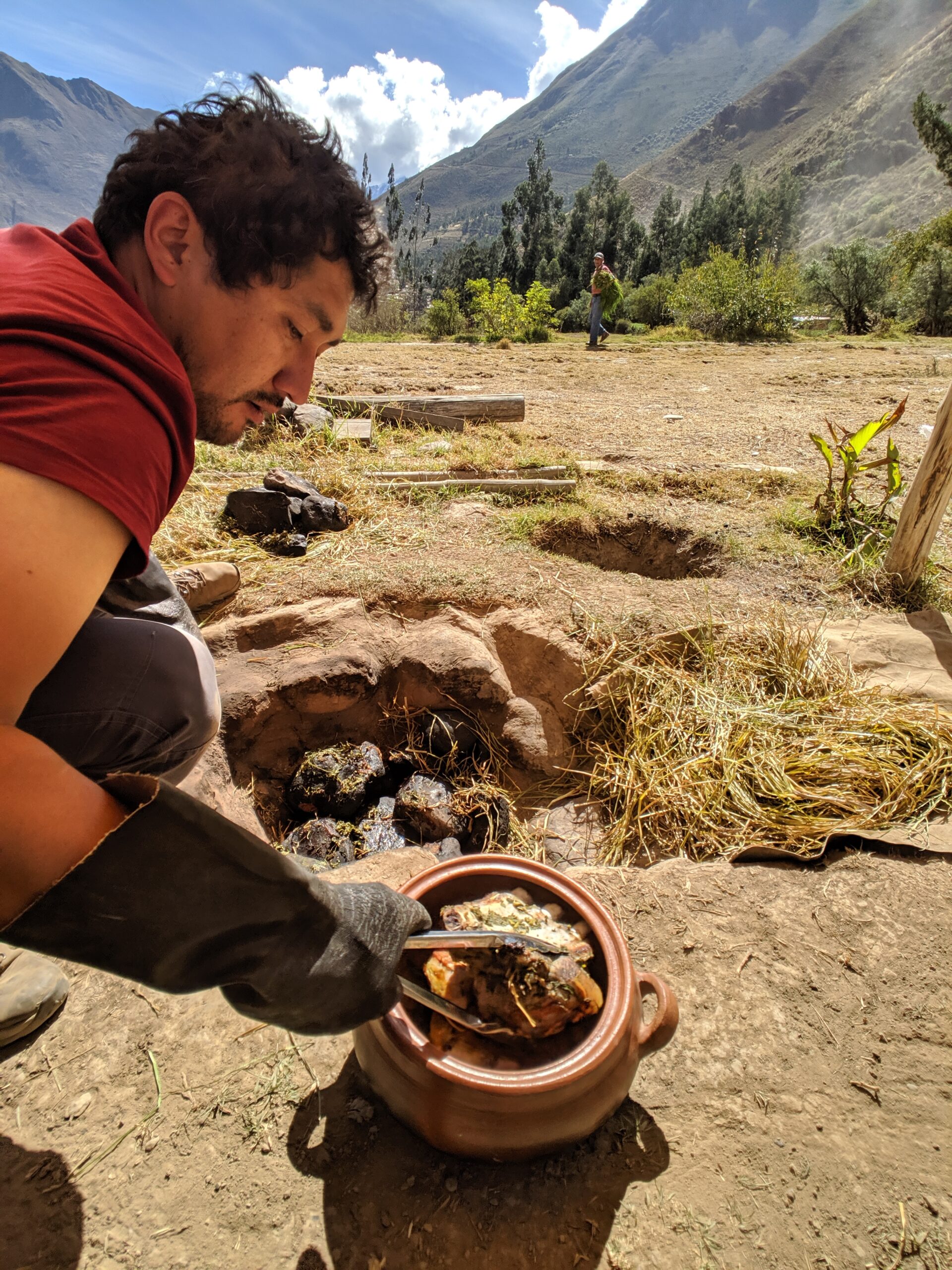 Do you love bringing new skills home from vacation? Then a class during your vacation might be a great splurge! The classes will certainly come at a cost, but you'll be able to take that knowledge home and recreate your vacation in your own home.
Cooking classes are uniquely able to help us remember a trip through our senses. If you learn to cook your favorite dish on vacation- like I did when I took a Hungarian Goulash cooking class in Budapest, you'll be able to create a sensory experience of your trip and share your travel with others through food.
Not Worth Splurging On: Excursions that aren't Destination-Appropriate
One good way to determine which excursions are worth splurging on and which are better to pass is to be mindful of your location. Just because an activity is available doesn't mean it's worth it. A good rule of thumb for activities worth skipping is generic activities that just happen to be offered in your destination.
For example, in Killarney National Park, arriving by horse-drawn carriage is an integral part of the experience- and a tradition that visitors have enjoyed for centuries. It's totally worth spending money on!
However, if a horse-drawn carriage pulls up in front of the bridge to Coconut Island in Hawaii, you probably aren't going to miss much if you pass! Your trip won't be incomplete if you choose not to splurge on a strangely-out-of-place tourist activity.
Worth The Splurge: Your Personal Hobbies & Interests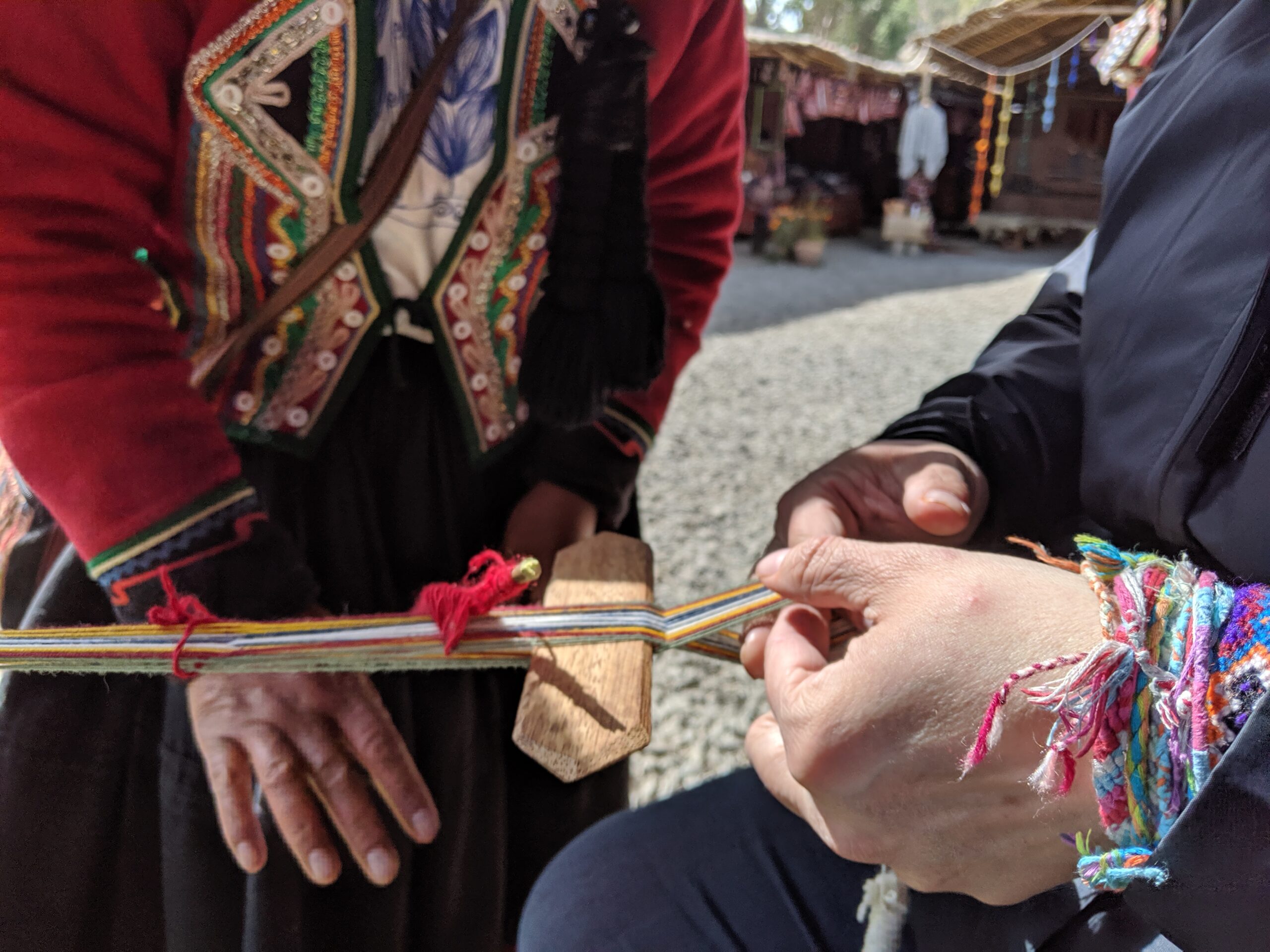 When we're traveling, we bring our whole selves. You don't have to stick to a generic itinerary just to stay on budget. Pursuing hobbies is often a great use of any extra funds in your travel budget. (If you're using a travel planner, this is easy to calculate)
Special interests like concerts, classes, or private guided tours make a great splurge when they are significant and worth the expense for you. By spending money on these experiences that really speak to you, your trip as a whole will be more meaningful.
As an artist, taking art classes in foreign countries is one of my favorite travel expenses to splurge on. It's a unique way to experience the culture of a destination and it has helped me grow as an artist.
Worth The Splurge: Local Food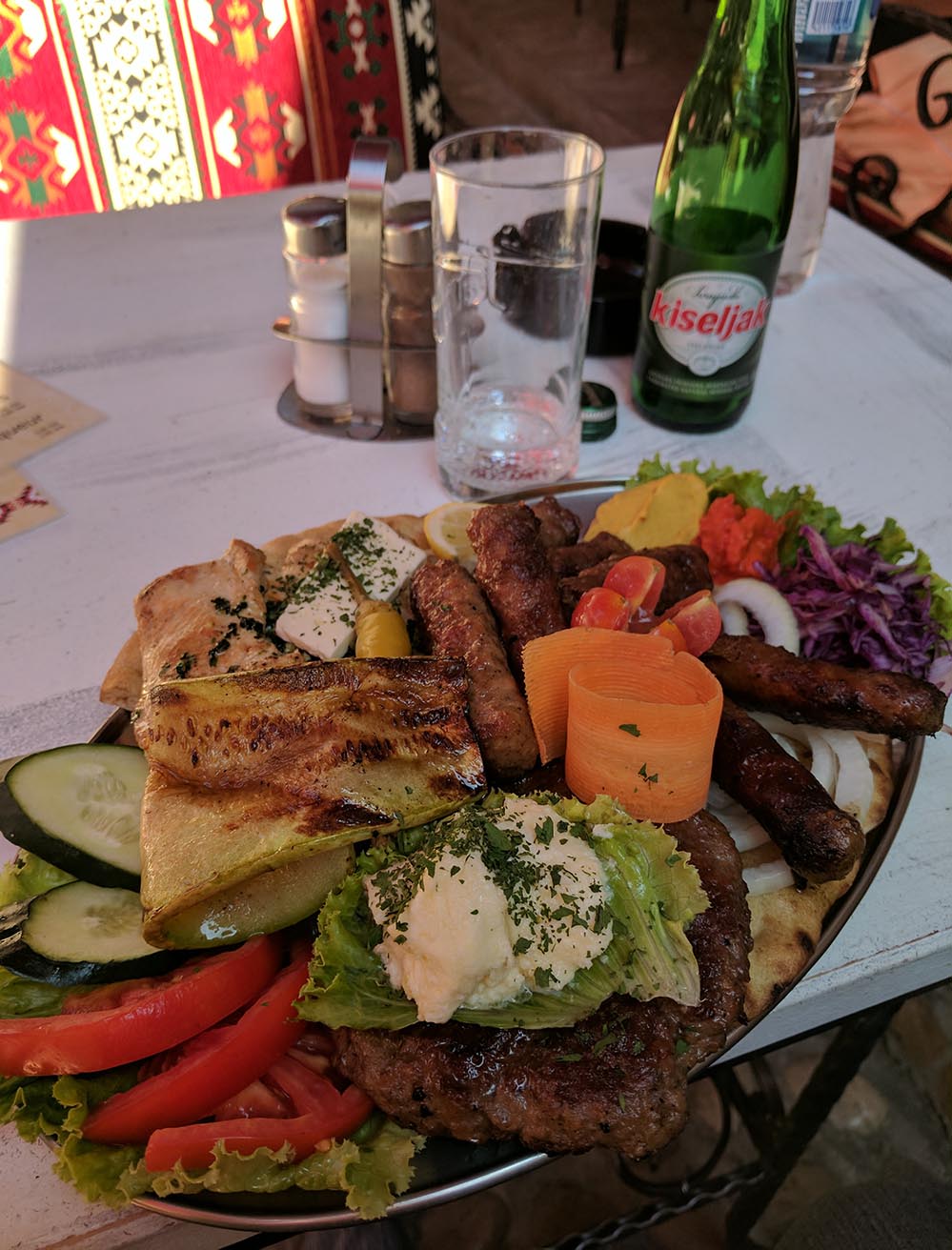 When people think of "budget travel," their minds often jump directly to eating instant noodles or other easy meals made in a hostel kitchen. But splurging on local food is definitely worth it!
Of course, this doesn't mean that you have to go out and order the most expensive dishes at the fanciest local bisto. Instead, ask around for local restaurant recommendations and check reviews. That way, you'll be much more likely to get authentic food at prices that aren't aimed at tourists. Street food is also a great way to sample the local fare without breaking the bank.
Always check the reviews of restaurants recommended by hostel staff, hotel concierge, or Airbnb hosts. I've learned the hard way that sometimes local businesses get kickbacks for recommending otherwise mediocre restaurants.
Grocery Shopping on a Budget
To stay on budget, you might not be able to enjoy local restaurants for every meal. Thats ok! You can still get a taste of your destination's flavors from the supermarket. The key is to build familiar recipes with new (perhaps even exotic!) variations on the ingredients.
For example, consider classic sandwiches. There are so many ways to take that basic bread-and-fillings formula and incorporate local flavors. You can use new local spices and/or sauces, bread, cheeses, meats, and vegetables (either fresh or processed).
Make sure to buy small portions of bread and fillings, especially if you're not exactly sure if you'll like it. This also allows you to sample a wider variety of what your destination's supermarket has to offer.
Not Worth Splurging On: Restaurants Adjacent to Tourist Attractions
Here's a travel fact: the closer a restaurant is to a major tourist attraction, the less you can expect the cuisine to be delicious, fresh, and authentic to the locale.
The best restaurants are always a few blocks away, tucked around the corner, in a storefront without an employee stationed on the sidewalk.
Online maps have made it so easy to find great restaurants anywhere in the world. Even if you're tired and ready to have a bite after your latest adventure, avoid the temptation of these slightly–too–convenient restaurants, they're not worth spending money on.
Worth The Splurge: Durable Equipment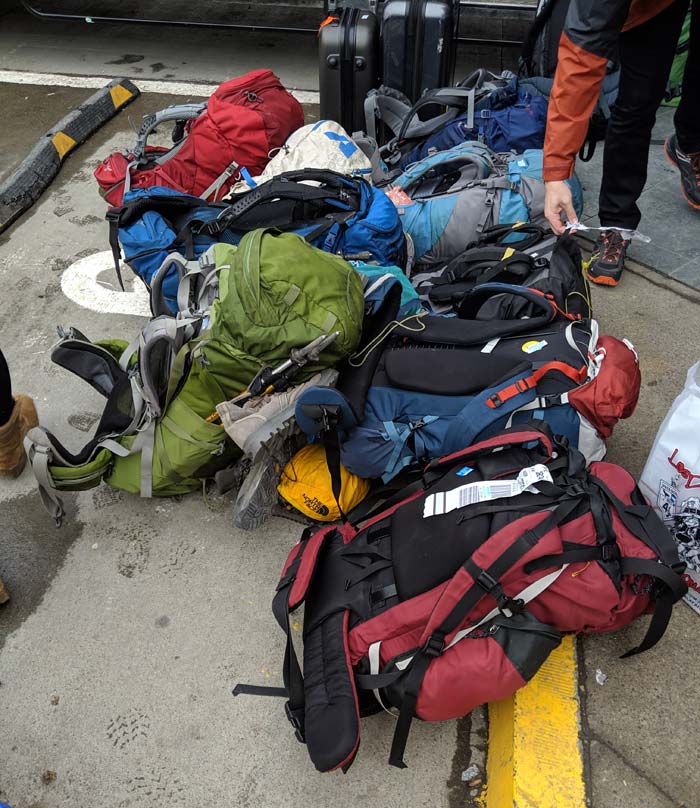 Even if you are not planning to do a lot of hiking, backpacking, and/or camping during your budget vacation, it's important to have equipment that you can trust. Splurging a bit on sturdy shoes and a reliable backpack can save you money and pain during the trip.
Shoes
Listen, I know they aren't glamorous but good shoes are an essential part of good travel. They protect your feet and support your whole body. Most of us walk more than usual when we travel, so it's important to have shoes that can hold up to this activity while still offering good support.
Luggage
You should travel with a bag that you can rely on. If you're planning to carry essentials around all day, opting for an ergonomic backpack can cost a bit more upfront, but it will definitely keep you more comfortable.
If you don't have the budget to buy good gear for your trip, check your local thrift stores or charity shops. Reddit's r/onebag community has a thriving buy/sell section pined to the top where you can get travel-tested goods second-hand. Buying a good brand of backpack second-hand is almost always a better choice than buying a new, low-quality option.
Not Worth a Splurge: Trendy Travel Gear
Just because a travel influencer claims it's their "must-have" product of the year, does not mean you need it. Travel influencers – yes, even yours truly- are influenced by affiliate commissions. While my personal ethic is to recommend products that I really use and enjoy – that's not true for everyone in the online travel world.
I recommend only purchasing travel gear that you really need, and only taking a big trip with it once you are absolutely certain it actually serves a purpose on the road. There are really few things worse than being on a long trip lugging around a bulky item in your suitcase that you wish you hadn't brought (but is too expensive to leave behind!)
Worth The Splurge: Location, Location, Location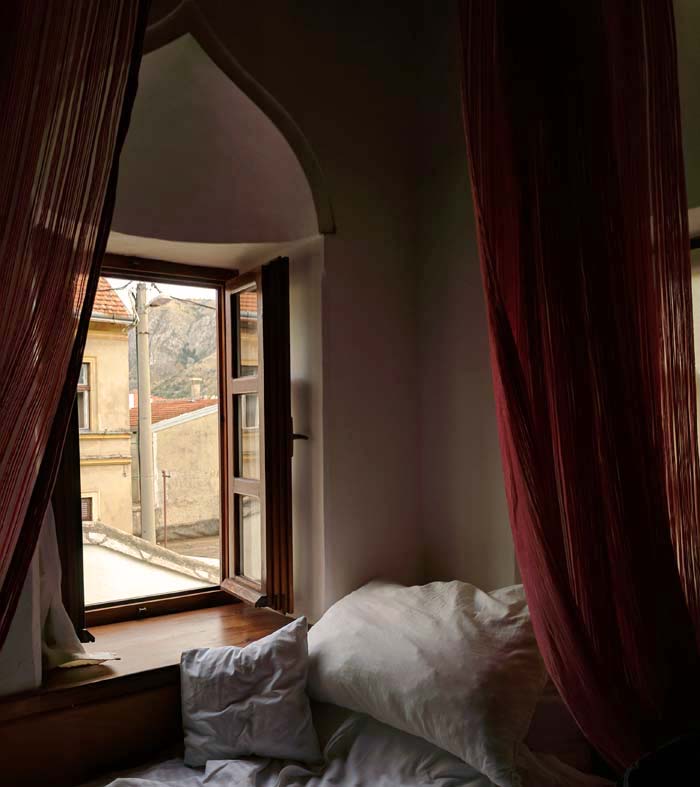 Opting for a hotel, hostel, or vacation rental in the city center might seem like an expensive splurge up front, but in the end, you might actually save money!
If you're staying in the center of the city, you will be able to travel easily to all of the places you want to visit. This means that you won't need to get a rental car; instead, you can opt for public transportation. This could end up saving you a significant amount of money. Plus, you'll be able to walk to a lot of places, which gives you the chance to see the destination from a perspective that you just can't get from a private car.
Staying close to the main sights also gives you more time to explore and enjoy the destination. You won't feel rushed as you're appreciating the things you traveled to see and experience, and you won't have to make a long trek back and forth to your hostel or hotel every morning and evening.
Not Worth Splurging On (Usually): Hotels with a Great Pool or Bar
This one depends a little bit on your personal travel style: I think when you are traveling for the sake of exploring a destination, it's usually not worth paying extra for a hotel with a great pool or bar. Save splurging on that kind of accommodation for when you are planning a vacation to an all-inclusive resort or romantic weekend getaway.
It's not worth spending money on a hotel with a good pool or a trendy bar if your travel plans will have you out and about exploring the city every day of your trip! Instead, focus on location first, price second, and then consider amenities.
Final thoughts on knowing what to splurge on during budget travel
Budget travel is all about saving money so you can travel further, and longer. However, it's a mistake to think that during budget travel you can't spend extravagantly on a few luxury items. (In fact, I have an entire article about how to enjoy luxury travel on a budget.)
By knowing which elements of travel are worth splurging on and which aren't worth the cost to upgrade you can spend money more effectively to get the trip of your dreams without spending more than you have to.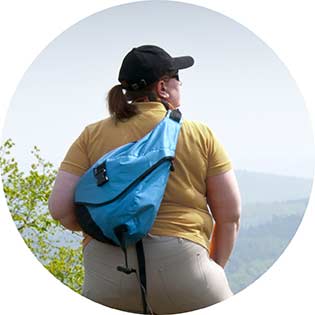 Artist, digital nomad, and highly sensitive person, Lynli started traveling full time as a digital nomad in 2018. Writer and Illustrator by day, remote-destination explorer by other-days, Lynli is passionate about pushing the boundaries of her own comfort zone, exploring the world as a plus size, one-bag traveler, and journaling it all on WanderBig.com