As we prepare for our first solo trip, it's tempting to try and plan a perfect packing list that will ensure we have everything we need during our travels. One common misstep that new solo travelers make during the packing and packing-list-making phase of preparing for their trip is overpacking.
In this article, we will discuss a few categories of items you should not pack, including items you should never pack for solo travel and items that you probably shouldn't pack unless your travel style demands it.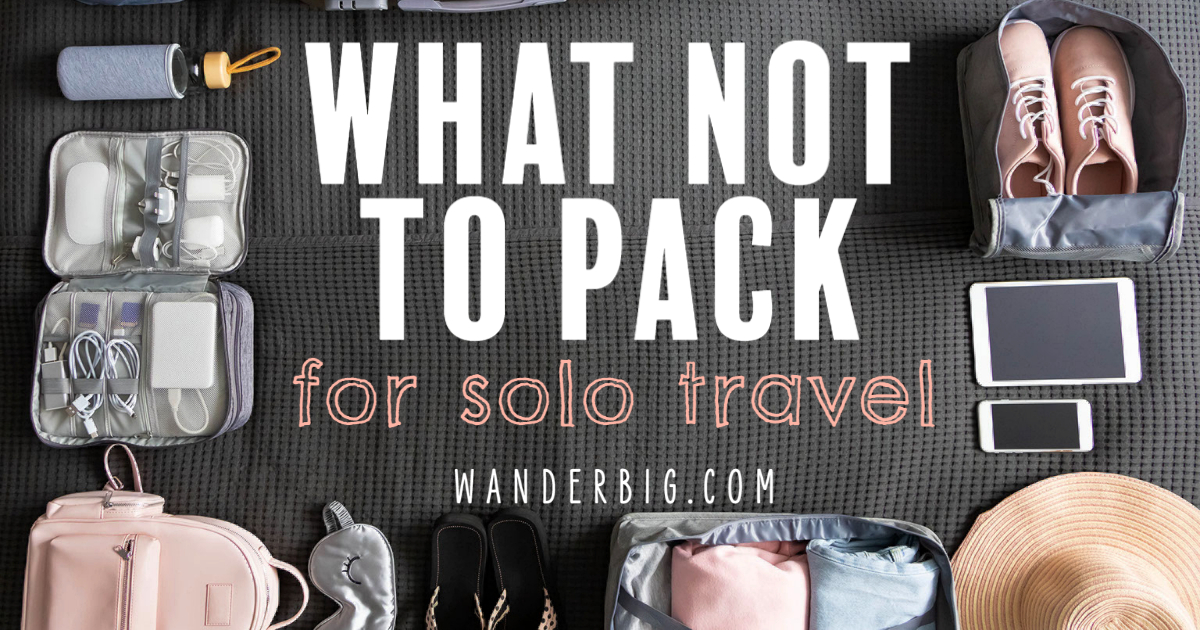 What not to pack because of weight or bulkiness
👞👟👡 Extra shoes: One of the easiest ways to bust the zippers of your luggage is through packing extra shoes. Bulky, heavy, and often not very versatile, many solo travelers learn after their first trip to not pack more shoes than they absolutely need. For most travelers – that's a pair of sneakers or tennis shoes and a pair of sandals, though some itineraries call for hiking boots.
🎷🎺Expensive hobby equipment Musical instruments or hobby gear – while I'm a big fan of travel hobbies, a good travel hobby packs into an ultracompact space in your luggage. You should not pack bulky gear or instruments in less you plan to a. use them to make money (like in the case of a portable office), or b. will use them on a daily basis for example, if you're a professional musician who needs to remain sharp). If you do choose to bring musical instruments or hobby gear, choose older or well used equipment, so if it's lost or stolen you won't be devastated.
🧥🧤 Some winter gear – Even if your trip includes time spent in a very cold climate, you may want to reconsider the winter gear that you bring and not pack your best, bulky is gear. If your trip will include visits to diverse climates, don't pack your favorite winter coat. Instead, plan to stay warm using layers of clothing that you can shed as you move to a warmer region. Taking an inexpensive (perhaps thrifted) coat and leaving it behind in your hotel or hostel as you prepare to transfer to a warm area can be a way to cut down bulk in your luggage and help other travelers or locals who may be in need of warm clothing.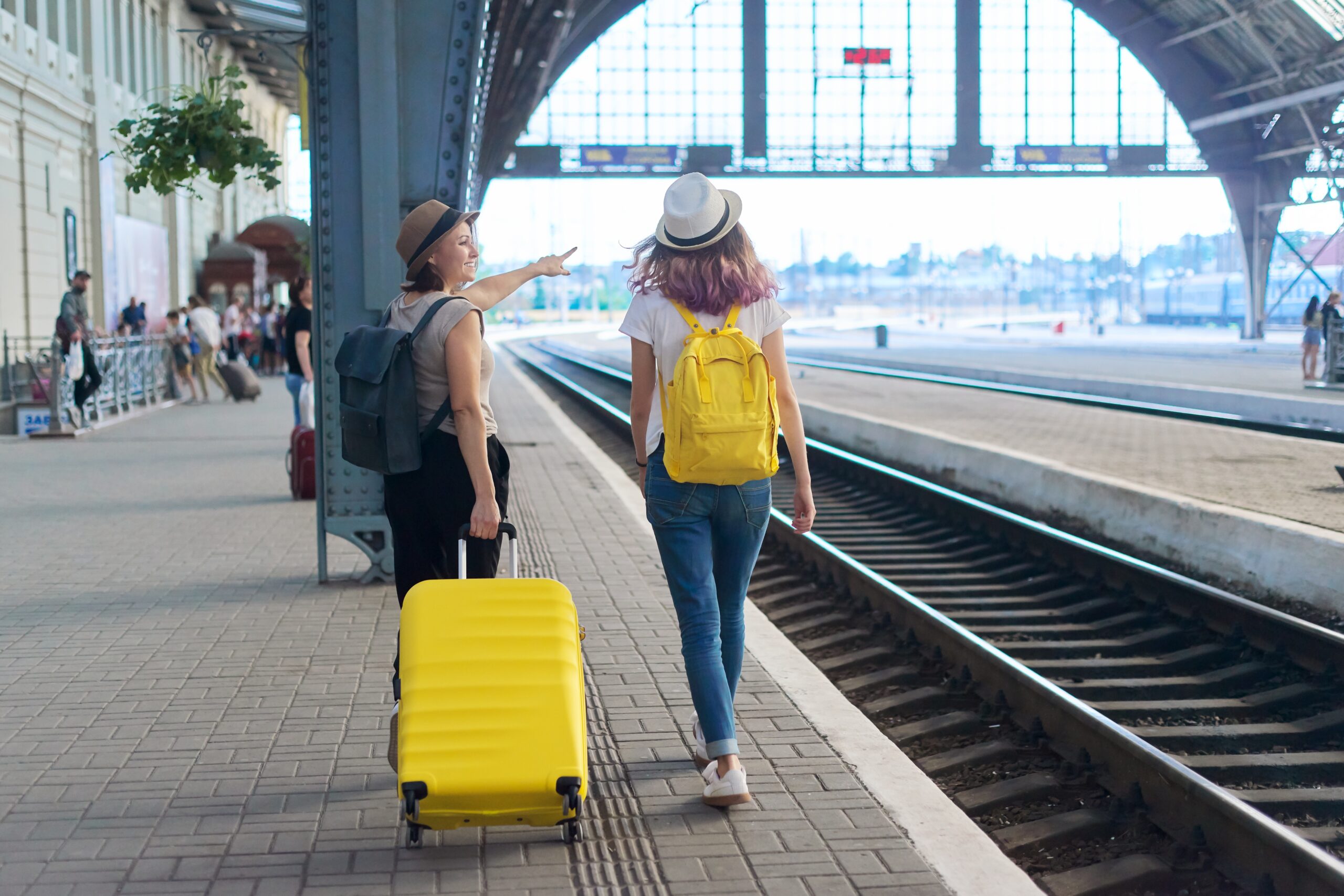 What not to pack for security reasons
Jewelry- Noticeable jewelry can make you a target for theft or more complex travel scams. If you really want to wear jewelry, opt for natural options (like hemp cords and stone pendants) or jewelry that's obviously just for fashion (like lucite earrings or a necklace strung from pom-poms). You can always purchase jewelry at your destination to bring home, it's a fun souvenir to hunt for.
Learn more about my tips for selecting and packing jewelry for travel.
Definitely don't pack 👜 designer bags, 🔖👕expensive branded clothing, ⚡🔌high-end electronics, or anything that broadcasts the appearance of wealth 💰. While these are status symbols within the United States, when worn by a tourist these things can be the very things that can make you stand out as a target for travel crime.
💡 Many experienced travelers go out of their way to make their electronics and luggage look less appealing to thieves. A few scuffs with sandpaper, electrical tape placed on electronics, and worn stickers can make items look like something that wouldn't fetch much in resell value. Even thieves are less likely to risk stealing items that look worn or broken.
What not to pack for the sake of simplicity
Extravagant outfits – the saying goes that the longer you travel the less you pack, and it's generally true. Although you might be used to packing five outfits for a three-day weekend, when packing for international travel, particularly more than a week of travel, you'll thank yourself for simplifying your outfits to a few basic pieces in an essential travel capsule wardrobe. You can always wash things in the sink between wears, especially if you carry travel-friendly tech fabrics.
Doing laundry won't ruin your trip- actually, the willingness to pack only carry on and spend 5 minutes washing clothes in a sink may save you 20 minutes waiting for a checked bag to appear and another 20 minutes as you fly through customs and passport control!
Anything you can't tolerate losing – have a good long look at your packing list before you set out on your trip and don't pack anything you would be devastated to lose. While the likelihood of actually losing it is fairly low, it's worth considering the weight of worry: would you spend your trip concerned about where this item is, whether it's safe, and checking on it? If yes, leave it behind.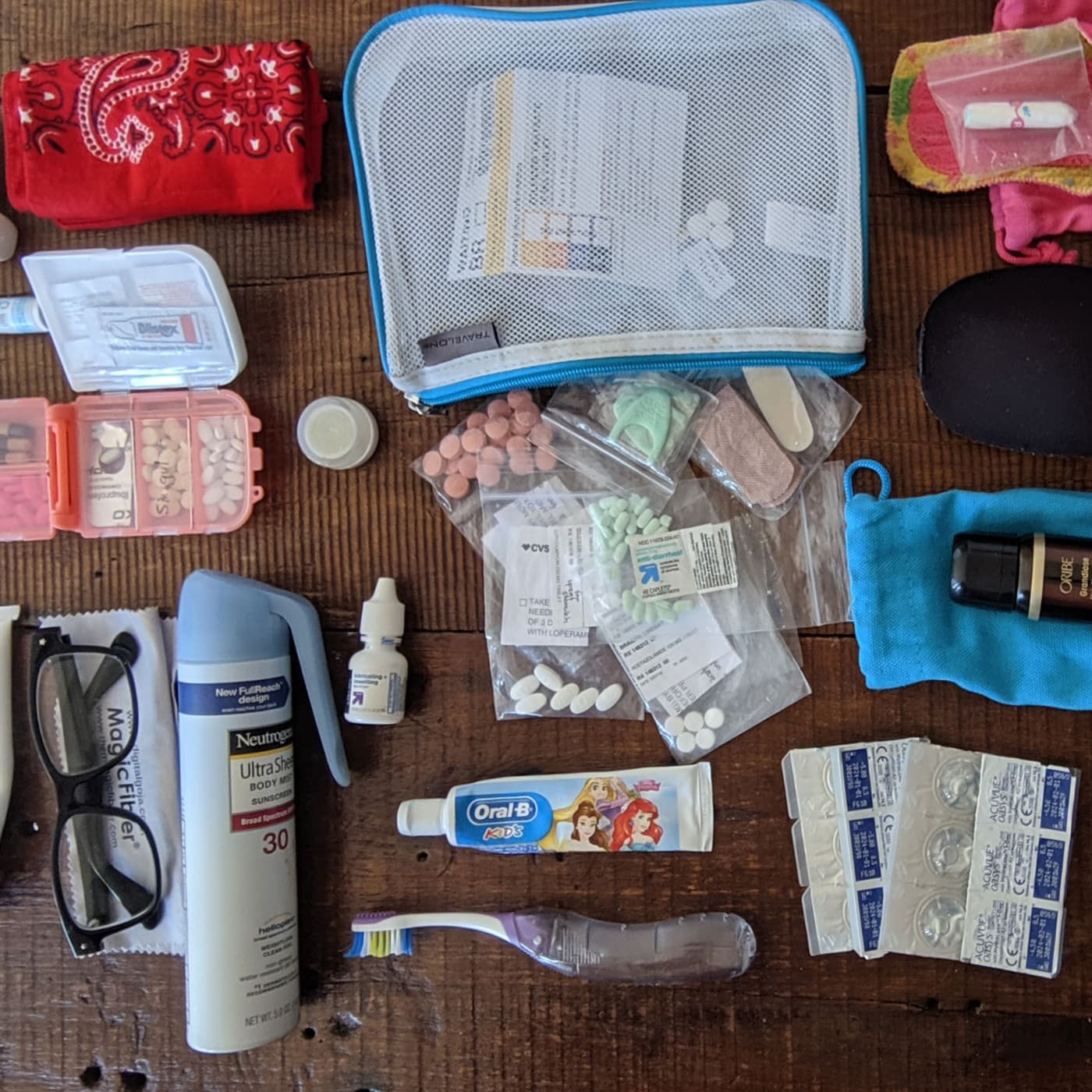 Part 2: What Not to Pack by Luggage Type
In the second section of this article, I review a few packing tips specific to particular types of luggage. In some cases, there may be items on your packing list that you definitely need to bring, but should not pack in a particular piece of luggage. Here's a list of those things, and why you should avoid packing them in certain kinds of bags:
What not pack in your suitcase for solo travel
If you choose to check a suitcase during air travel, never pack all of your essentials in your suitcase. Instead, make sure that essentials like personal care products, medications, and at least one change of clothing remain in your backpack or carry-on luggage. Art supplies, including travel journal supplies, should also not be packed in a suitcase during air travel due to how extreme pressure changes can impact inks and pigments.
What not to pack in your purse or daypack during solo travel
A day pack is a small backpack uses to carry a day worth of supplies. Many travelers carry a small day pack while exploring their destination during the day and leave their larger backpack or suitcase in their hotel room or hostel locker.
Do not pack in your purse or day pack:
your passport (keep it safe and keep it locked up, though keeping a photocopy on hand may be appropriate in some destinations)
all of your money/credit cards (instead, split them between multiple bags, so you have a backup)
What not to pack in your pocket while traveling
Never, ever, keep your passport, phone, or wallet in a pocket of your pants, shirt, or jacket (with some exceptions for zippered pockets on outerwear or travel clothing, which are somewhat more difficult for pickpockets)
Things you should always pack
While this article is dedicated to things that you should cut from your packing list, there are two items that most people actually are too quick to cull from their packing list: food and water.
When traveling alone internationally, it's difficult to overestimate just how important it is to stay healthy and alert to your surroundings. Two of the most common ways that a healthy, safe traveler can get disoriented is through hunger or dehydration. Although you may be tempted to not pack food and water to save on weight, your hand luggage or backpack should always include a hearty snack (like granola bars, fruit, or dried meat) and a water bottle that you keep at least halfway full.
While food and water can generally be purchased at your destination, always have a small backup to give you time to orient yourself and find these essentials. That means: purchasing bottled water or refilling your water bottle before you leave an airport, and making sure you always have some kind of snack in your bag.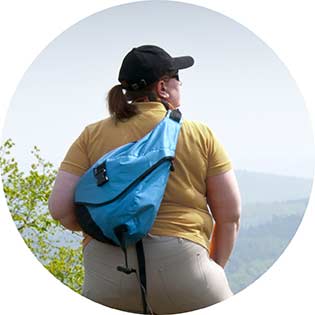 Lynli Roman's unique approach to travel is informed by a Masters Degree In Counseling Psychology, previous work as a research assistant, and decades of experience growing up on the road with a traveling family. When she's not writing Seattle-focused content from her Pike Place Market apartment, Lynli writes on-location while conducting hands-on research in each destination she covers. Lynli's writing has been featured by MSN, ABC Money, Buzzfeed, and HuffingtonPost. She is passionate about sharing information that makes travel more accessible for all bodies.