As a Seattle local, I know just how much fun summertime in Seattle can be- and how uncomfortable most attractions get when summer heat peaks! In this article, I'll show you local hint's on the best things to do in Seattle in the summer (with insider secrets beyond what you'll find in any standard tourism guide!) and how to manage sun, shade, and temperatures if your visit happens to fall on a rare hot summer day in this gem of a PNW city.
One thing to know before heading to the Emerald City is that Seattle's weather can be pretty unpredictable. Especially during the summer, you never know whether you're in for a day full of rain and thunderstorms or a heatwave with temperatures in the 90s or 100s. To make sure you have all your bases covered, we've broken down this list into the best indoor and outdoor things to do in Seattle during the summer.
Best Outdoor Things to Do in Seattle During the Summer
These activities are ideal for a warm, summer day that isn't too hot!
Go for a hike on one of my favorite, quirky trails:
If you want to live like the locals, then hiking should definitely be at the top of your list of things to do in Seattle this summer. Just a 30-minute drive to some of the most popular hikes in the state, Seattle is a lively hub for hiking enthusiasts and newbies alike. There are even some great hikes and walks inside the city at places like Seward Park and Discovery Park. Check out the Washington Trails Association website for more info on how to choose the best hike for you and your crew this summer.
If you are headed to Seattle on vacation and won't have a car, you can still hike! On weekends during the summer, Seattle actually runs public buses to popular hiking trailheads. Find out more about Trailhead Direct bus service and how to use it.
LOCAL TIP: If you do have a car, consider these unusual novice-friendly hiking adventures near Seattle:
Explore a community art project by hiking along a trail lined with thousands of gnome statues.
On the Hansen Creek Trail, you can dig your own quartz crystal while exploring a Cascade Range mountainside.
Flaming Geyser State Park features an actual (sometimes) flaming methane geyser.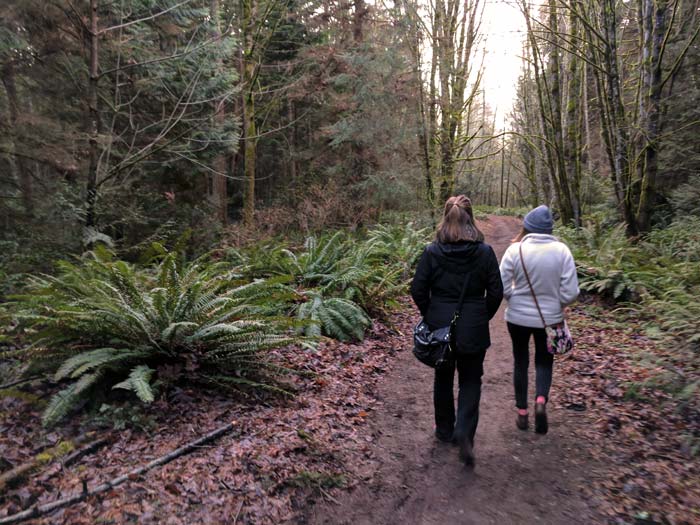 Ride a ferry to Bainbridge Island:
As a waterfront city, Seattle has a lot to offer when it comes to getting out on the water. One of the easiest and most accessible ways to experience the Puget Sound is by hopping on a ferry. And when the weather is good and the sun is shining, there's no better way to see the sights.
Local Tip: You might be inclined to avoid public transportation on a hot day, but the deep artic-current-fed waters of the Puget Sounds stay frigid year-round and cool the winds blowing over them. The open decks of a ferry will be breezy and comfortable even on 90 degree days, and waterfront parks and beaches stay cool for the same reason.
Try taking a ferry over to Bainbridge Island, a quaint island community just a short ride from downtown Seattle, where you can check out the cute shops, restaurants, cafes, and art galleries along Winslow Way. If you're feeling extra adventurous, you can even walk onto the ferry and do this whole journey without needing a car!
Spend the day at Alki Beach:
On a warm, sunny day in Seattle, there's really no better place to be than Alki Beach. Tucked away in mellow West Seattle, Alki features a sprawling sandy beach, wooden boardwalk, and a street lined with amazing restaurants that live up to Seattle's foodie name. Pack some beach towels, sunscreen, a swimsuit, and a beach volleyball for an idyllic summer day in Seattle. You can even stay after sunset and warm up next to a beach fire in one of the fire rings that dot the beach.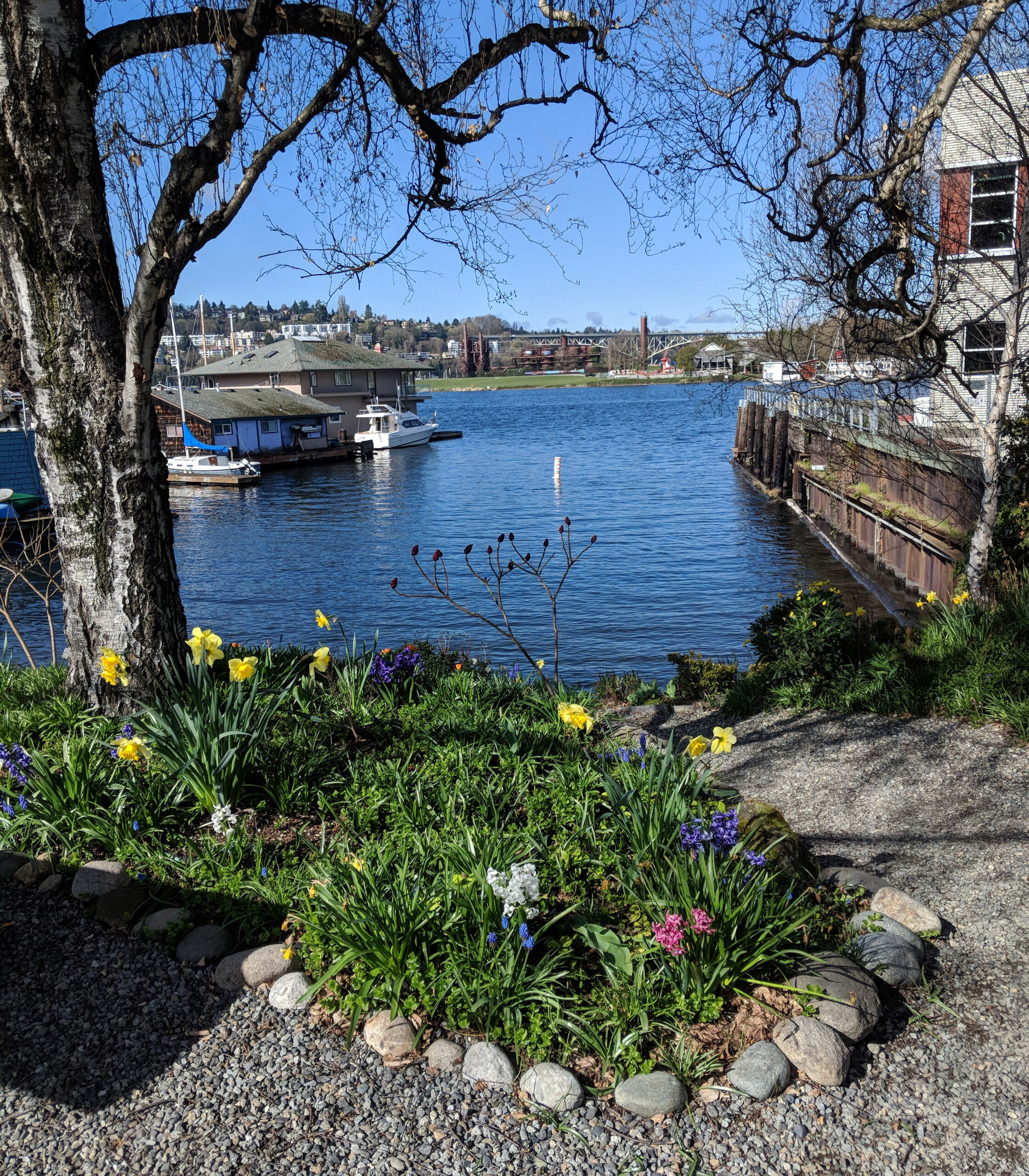 Go beachcombing, Explore Tidepools, and Swim!
With its abundant beaches, Seattle is a great place for beachcombing and tidepool exploration. Golden Gardens in Ballard and Constellation Park near Alki Beach are especially great spots for picking up some beautiful driftwood, sea glass, or other treasures. Keep an eye on the tide schedules, too, as low tide is the best time to catch marine life like crabs, starfish, and sea anemones in the beach tidepools.
Local Tip: Seattle is filled with tiny public beaches that seem private but are actually public land! The Seattle City Council approved Resolution 29370 in 1996, which designated shoreline street ends for "public uses and enjoyment." You can find a City of Seattle generated map of Seattle's street end shoreline beaches here.
Go berry picking:
Depending on which month you're in Seattle, you'll be able to find a wide variety of local berries ripe for the picking. In June, you're bound to find huckleberries and maybe even some lingering thimbleberries. In July, the blackberries will start to ripen along with the blueberries. Though wild blueberries are definitely possible to find in Washington, especially if you go out for a hike in the mountains, it's a lot easier to find them at one of the area's many u-pick blueberry farms. August is the month of blackberry bounty, so you'll have no problem filling up a basket or two then. Grab a guidebook and keep an eye out for a natural feast!
Watch the sunset at Golden Gardens:
One of Seattle's most beautiful waterfront spots, Golden Gardens offers one of the best west-facing places in Seattle to watch the sunset. With a sprawling beach, forest walks, and an off-leash dog area, Golden Gardens a great spot to take the whole family on a sunny summer day in Seattle.
Local Tip: Ok, don't tell anyone I told you this but… the fine for public drinking in Seattle city parks is less than the cost of a cocktail in a swanky Belltown nightclub. Further, while police do Patrol Golden Gardens (it's a hoppin' place!), many people enjoy a drink on this beach openly without issue. As long as you are respectful of the beach, other visitors, and don't drive drunk, Golden Gardens can be a great spot to relax with friends and a 6-pack of brew from a local brewery.
Best Indoor Things to Do in Seattle During the Summer
If the weather isn't quite agreeing with you during your trip to Seattle, not to worry! There are plenty of great indoor things to do no matter the time of year. These activities are best on days when it's either raining or a bit too hot outside for comfort.
Go to one of Seattle's world-class museums:
Seattle's abundant indoor museums have something interesting for everyone. The Seattle Art Museum (SAM) even offers free admission to all visitors on the first Thursday of every month. Check out the super fun and unique Museum of Pop Culture (MoPOP) at Seattle Center or take the whole family for a fun day at the Pacific Science Center. Check out Visit Seattle's guide to Seattle museums here to find out about all the options. Whatever your interests are, you'll find something captivating at one of Seattle's many world-class museums (even if your main draw is the high-quality air-conditioning).
Local Tip: Even though it's not technically a museum, the main Seattle Public Library location in downtown Seattle boasts some amazing architecture and indoor exhibits that make it feel just like a museum. It's worth a visit with the family on a rainy or super hot day!) As a bonus- it's one of the most Instagrammed libraries in the world- along with Seattle's Hogwarts-looking Suzzallo and Allen Library.
Catch a live concert or stage performance:
Regardless of the weather or time of year, catching a concert or live show in Seattle is always a great option. Famous for its thriving music and arts scene, Seattle has a ton to offer in the way of performance, art, and music. Check out resources like Seattle Theatre Group and Visit Seattle for helpful, year-round event calendars, including lecture series, events for kids, and more.
Spend the day at Seattle Aquarium:
If you're trying to escape the rain or heat on your summer trip to Seattle, one of your best bets is to spend an afternoon at the Seattle Aquarium. Perfect for kids and families, the aquarium is centrally located downtown near Pike Place Market and features a wide variety of exhibits including local marine animals like otters and salmon. Unlike some venues in Seattle, the aquarium is air-conditioned to remain cool and comfortable even in the summer heat.
Try something new at the climbing gym:
If you're itching to get outdoors but the weather isn't quite cooperating, Seattle has got you covered. One of the most vibrant rock-climbing cities in the country, Seattle is home to almost a dozen climbing gyms that offer opportunities for everyone from beginners to experts. Most climbing gyms even offer ample opportunities for kids, including intro classes and graded routes to make it easy to climb at your level. Check out the Seattle Bouldering Project or Vertical World near Seattle's Fremont neighborhood for a great indoor activity in Seattle this summer.
This article was handwritten by me, a real human creative! Keep me creating sustainably by exploring the link below:
With all these ideas, you'll never run out of things to do in Seattle on your next summer adventure. Rain or shine, you'll be covered. Happy traveling!