The thrill of landing in a new city with absolutely no travel plan is second to none! Traveling without an itinerary is a great way to see your destination at your own pace and from a unique perspective. It's also a true test of your flexibility and ability to adapt. You'll learn to trust your gut and experience the world differently through spontaneous travel!
In this article, you'll learn all about:
Start with a Flexible Mindset
The first key to spontaneous travel is your mindset. A lot of the media that we see surrounding travel defines visiting a destination as ticking items off of a list or snapping a certain set of photos. The focus is always on doing and seeing and visiting the right places in the right order with the right lighting for your social media pics. It's focused on the itinerary, on the plan.
Traveling without an itinerary requires you to step out of that ticking-a-list mindset and unlearn a lot of things that you've been taught about travel. You should focus on flexibility, and shift your priority towards absorbing the general atmosphere of your destination. Emphasize the role of rest in your traveling, and open your eyes and heart to the sights, sounds, smells, and experiences that don't fit into a photo.
Also, it's important to stay resilient against frustration. There will be hours when you're just waiting for the next bus. There will be times when you can't find what you're looking for. In those cases, remember that there is no schedule or list of expectations holding you accountable. You're free to have these setbacks, and it's up to you to make the most of them.
Give Yourself Enough Time
There's no way around it: traveling without an itinerary just takes more time than traveling with a schedule. When you don't have an itinerary that tells you where to be and when, it can be much more difficult to determine exactly how long it could take to get to a destination, and how much time you'll end up spending there.
This means that you'll need to factor in plenty of extra time to get around your destination. Flexibility requires a lot of "margin time" – time outside of the "real" sightseeing and tourist areas.
If you plan to travel without any itinerary, try to stay in a place for several days longer than you would have otherwise. So, if most people stay for three days in a major city to see all of the sights, consider staying for five or six days. This way, you'll be able to hit all of the best points of the city while still enjoying meandering exploration around the destination.
If you're traveling between different destinations and/or cities during your itinerary-free trip, you'll need to be flexible with the plane, train, bus, and rental car arrangements. At some point, you'll probably find yourself waiting for hours for the next available transport option. When it's time to move cities, allow a full day for traveling and arranging your accommodation at the next stop.
Make a List of Must-Sees
Just because you're traveling without an itinerary doesn't mean you have to travel without expectations! Before you depart, do a bit of research about your destination and make a short list of must-see sights. The key here is to keep the list short, and to prioritize attractions based on your own interests!
Keep this list in mind as you're wandering around, but don't let it become your only goal in traveling. Instead, head towards each site and approach it slowly, soaking in the atmosphere around it. Allow yourself to get distracted, but use your must-see list as a loose guide for the major attractions in the city or destination.
Manage Your Cash Flow
Spontaneous travel can lead to some unforeseen expenses. On the flip side, it can also save you a lot of money with things like last-minute hotel deals or locally-priced meals. Either way, your cash needs will probably look really different from the well-planned and predictable finances of traveling with an itinerary.
For instance, you might not be able to predict your last-minute accommodation expenses every day, or you may find that the bus is a bit more expensive than you'd thought. In either case, it's important to have some extra money accessible.
It's not enough to just have the money in a bank account, either. It needs to be accessible and easily withdrawn wherever you are. Of course, traveling with all of your cash is not a safe option. Instead, check out banking services in your destination before you go, and be sure to triple-check if you'll be able to pay with a debit/credit card, or even via an online payment app if you're managing accommodation and transport online.
Ask for Local Input
To make the most of spontaneous travel, ask local people in your destination about the places and events they appreciate most. This will help you get the most out of your experience, time, and money. Plus, it will also help you shrug off the weight of constant decision-making that you feel while traveling without an itinerary.
You can ask for local suggestions at every step of your spontaneous travel. For instance, you can ask the hotel/hostel clerk where they like to go out for dinner on a weeknight, and then ask the server for their favorites on the menu once you get there. This way, you can keep things spontaneous and remove the decision-making load from your own shoulders.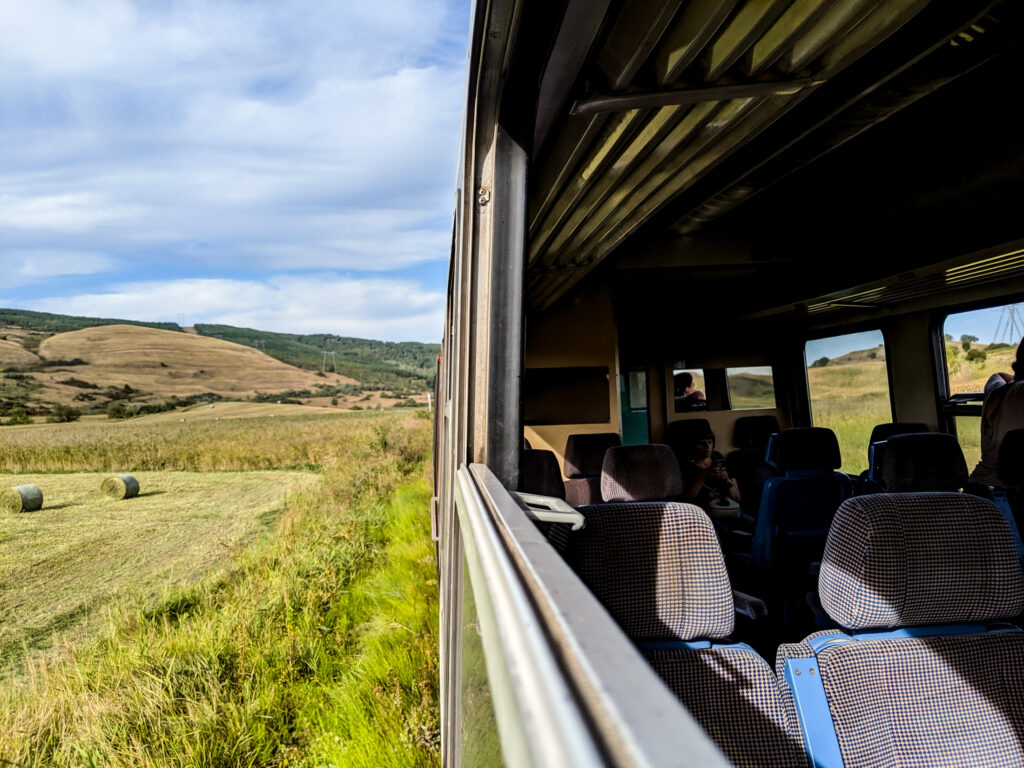 3 Things that must be planned in advance
1. 🎫 Book airline tickets at least two weeks in advance
Except for island hopping flights in Hawaii or domestic travel from one city to another within your destination country, you should book your airline tickets at least two weeks in advance. Of course, for the 1%, this is optional – the main reason for not booking plane tickets spontaneously is that past the two-week mark, plane tickets get very expensive!
2. 📕 Confirm visa requirements at least two months in advance
It's a good idea to review your bucket list and check if travelers from your country are required to file for a tourist visa in advance. As Americans, many of us are used to arriving at a destination and getting immediate approval for a tourist visa. However, outside of popular tourist destinations, this is not always the case.
Make sure that you know the visa requirements for all of the destinations on your bucket list (though be aware, that they may change). By knowing in advance what the visa requirements are, you'll know your options for planning spontaneous travel at a moment's notice.
3. 🆘 Learn travel health recommendations six weeks in advance
Spontaneous travel can be risky if you head to a destination with diseases you're not yet vaccinated for. Just like with visa requirements, you should plan in advance – potentially far in advance. Most travel vaccines last for many years, you can even preemptively get a travel medicine appointment to prepare the way for spontaneous travel at a later date.
Red Flags for Spontaneous Travel: 3 🚩🚩🚩 Red Flags to Look for
Spontaneous travel allows us to make decisions on a whim, explore curiosity, and have a very different travel experience. There are some things, however, to be careful of.
1. 🚩 Being in unfamiliar places after dark
Not all places are always dangerous after dark, but as a traveler, you are more vulnerable to danger. As a spontaneous traveler, you'll need to know how to spot signs of danger before they happen. Being a mindful traveler can help with this.
2. 🚩 Not having plans for the night by noon
It's fun to travel without an itinerary and make spontaneous decisions about when and where to go from one destination to another. But if you're traveling and you haven't confirmed a place to stay by noon, get on it! Being in an unfamiliar city after dark with no place to sleep is a nightmare scenario that can easily be avoided. Don't assume that hostels, hotels, and Airbnbs won't fill up.
When I'm traveling without an itinerary alone, I generally book places to stay 24 to 48 hours in advance. Giving myself this bit of planning helps prevent the panic of looking for a bed in a booked-up city after dark.
3. 🚩 Getting stranded
It's easy to assume that if public transportation goes one way, it also goes the other – but this is not always the case. When we're traveling, we often don't have access to our own vehicle. Without our own vehicle, we are captives to bus schedules, train timetables, and the availability of rideshare cars.
When you're traveling spontaneously, give yourself extra time to get to and from destinations and always have a backup transportation method in place. Hopefully, you can avoid getting stranded as a traveler and having to hitchhike with the circus, as I did.
Main Takeaways
The biggest keys to traveling well without an itinerary are to stay flexible, get true rest throughout your travel, and make sure you have enough time and money to facilitate such flexibility. Remember, when you don't have an itinerary or strict checklist for your trip, you're free to see and do as much or as little as you want.
Get familiar with transport and accommodation options before you set out, and have a cash reserve accessible just in case you need some financial flexibility. Give yourself plenty of time to follow your interests, and take the time to let what distracts you be your guide!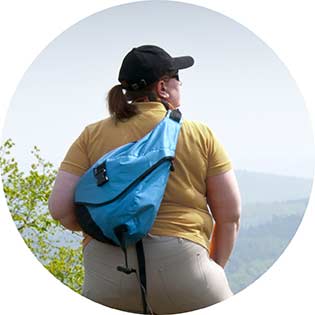 Artist, digital nomad, and highly sensitive person, Lynli started traveling full time as a digital nomad in 2018. Writer and Illustrator by day, remote-destination explorer by other-days, Lynli is passionate about pushing the boundaries of her own comfort zone, exploring the world as a plus size, one-bag traveler, and journaling it all on WanderBig.com