Traveling to new places is one of the most fun and exciting things you can do, but doing it with no money is a major challenge. In this post, you'll learn strategies for making your travel dreams come true without your dream income.
🗻✈️🌊 Whether it's beaches, mountains, cities, or culture, there are plenty of places with breathtaking views you can't get at home. Meeting new people, witnessing other cultures, and experiencing different landscapes gives us perspectives and knowledge that we cannot get from any other source.
While traveling provides amazing experiences, it also requires money- quite a bit of it. According to one major financial company, a 1 week vacation for two people has an average cost of $3,156.00 USD 1 – and that's without leaving the USA! For most people, it can be hard to save up for international travel. This may be especially true if you are in your 20s, early in a career, or have experienced financial hardship.
However, with a little bit of work and creative planning, you can travel with no money. Let me show you how.
Consider Couchsurfing™
One of the only lodging options for international travel that literally costs no money, Couchsurfing™ is an international network of hosts and guests. By couch surfing, you can book modest accommodation in thousands of cities around the world at absolutely no cost.
Often, hosts simply enjoy meeting new people, but this method of travel does have a reputation for being a little rougher than your average hostel or airbnb. While Couchsurfing™ may be the only option for traveling with absolutely no money, $5 or $10 may be enough to buy a bed in a hostel dorm for a night.
A Basic Introduction to Couchsurfing
Couchsurfing surged into popularity in the early 2000s as a way to meet locals and have an "authentic" travel experience, all while saving tons of money on lodging.
It's a newer concept with ancient roots. In many of the world's major religions- including Judaism, Christianity, Islam, and Buddhism- extending hospitality to travelers is a recurring teaching. In centuries past- not so unlike today- traveling far from home was extremely dangerous. Willingness to extend safety, care, and comfort to an unsheltered stranger was considered part of moral life.
While the concept is ancient, modern Couchsurfing began- as many modern conveniences did- with the internet. As the internet boosted access to information and, with it, international travel, travelers were able to connect to the world in a new way.
Choose Realistic Locations
If we spend time on popular social platforms, it's easy to fall into a trap of wanting to go only to the travel influencer-popularized "best" places.
It's not true that only famous places can provide us with amazing travel experiences. In fact, my worst travel experiences have been in the places most overhyped by influencers. The fact is that there is an abundance of beauty in every country, you just need to look for it!
A beach in Bali will cost you an arm and leg, but exploring a beach or lakeside retreat near your own home is probably free. Although premium beaches charge high prices for lounge chairs, drinks, or even access to the waterfront area, there are many ways to enjoy an inexpensive beach vacation.
Try to avoid places that are popular tourist destinations- they will likely be also more expensive due to the influx of tourists.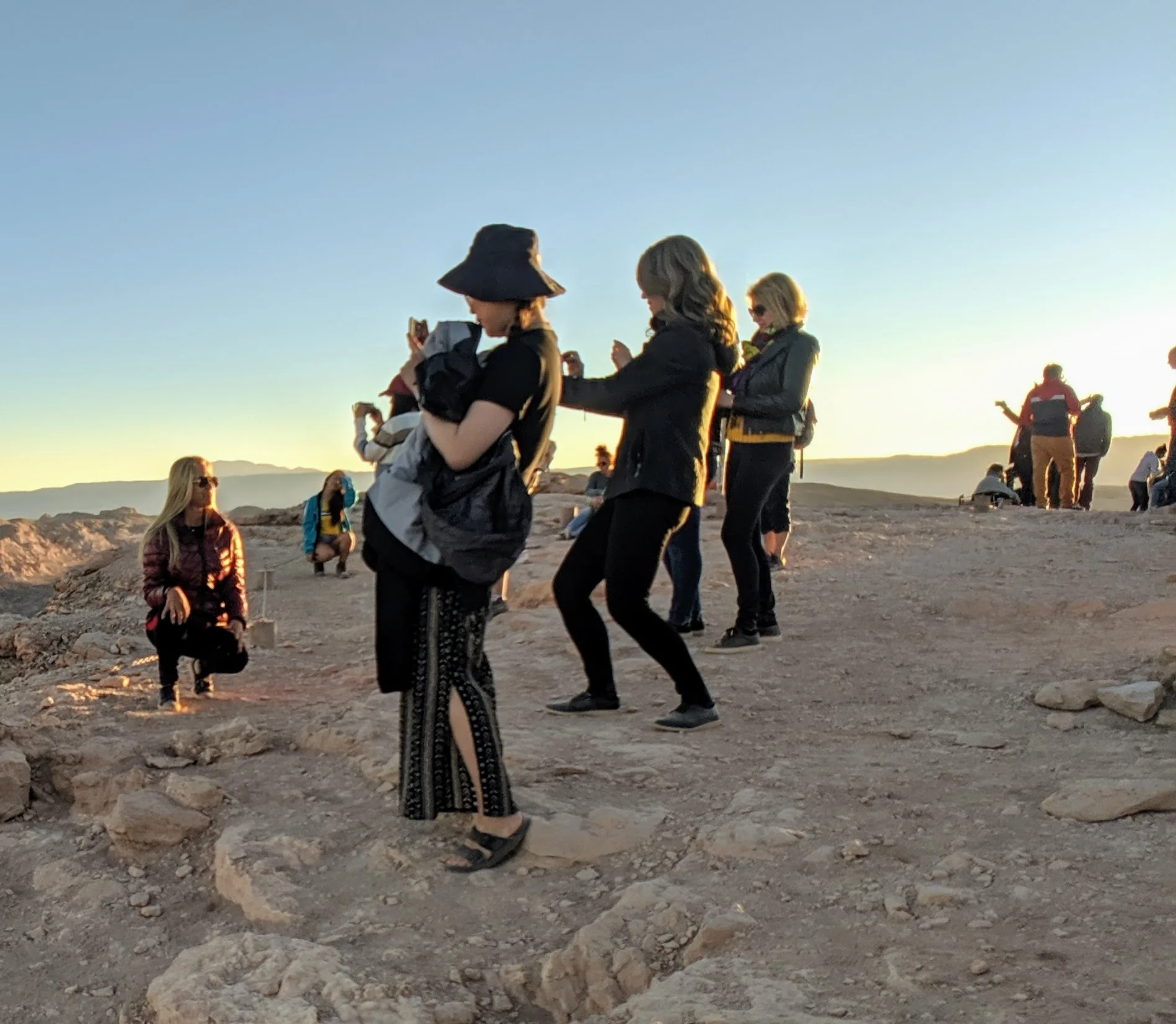 Preplan everything
It may be exciting to live in the moment and plan a vacation at the last moment, but spontaneity makes it much harder to travel with no money.
Planning as you go along seems much easier and cheaper in the beginning, but you will grow to regret it if your budget is tight.
A better way to control your travel finances is by pre-planning your trip, even by using our free workbook for vacation planning. That means that you should make a travel plan before and do thorough research beforehand. Look up all the available accommodations, and make a list of free museums and free tours. You will be able to vet the places you can visit with no money.
💡💲 Hint: When you're planning your travel, book reservations that allow last-minute cancellations. Then, just before your trip, call the hotel directly and inquire, as if you are a last-minute customer, about a last minute booking. Sometimes, the last-minute rate will be cheaper- in which case you can book the lower rate on the phone and cancel your online reservation.
Traveling at the right time
It is important to plan your trip at the right time of the year. Beaches are popular vacation destinations in summer, which is why your trip there may cost you more when the weather is warm. Every vacation destination has a specialty and a season where more people visit it.
Identify the off-season in the country you are planning to visit and then plan your trip during that time period. With absolutely no money, visiting a beach in the winter may be a better option, but good news: there are plenty of things to do on the beach on a cold day.
🗻 "Shoulder Season" is what folks in the travel industry call the weeks at the edges of spring and fall, or the months outlining a destination's rainy season. For those of us traveling with no money, these are the perfect time to travel: prices are lower, crowds are thinner, and we can afford destinations out of reach during peak season. This tip, actually, is one of my best Budget Tips for Visiting Patagonia.
Cook your own food
If you are traveling with no money, cooking your own food is essential. I know it may sound exhausting and no one wants to work on their own vacation, but cooking your own food can keep your travel budget equal to your cost of living at home!
When you travel internationally, you will almost certainly find that the prices in restaurants and cafes are higher than back home- but often, grocery stores are very affordable. Try to focus more on your experience rather than food.
Another way to save money on food is by eating locally and trying out street food. But be mindful of eating food that is too-cheap to be safe. You do not want a stomach bug while traveling with no money!
Consider camping
When traveling with no money, instead of booking expensive resorts or hotels, try camping! Although there are some hacks to stay at a resort cheap, camping is always a better value. Camping is fun and can be an experience of its own that you will enjoy. There is amazing camping gear available at reasonable prices that will make your camping trip much more comfortable, or you can borrow camping gear before your trip, to keep the costs down to $0.
While campsites that offer services like water, toilets, and showers always include a nightly fee, dispersed camping is a type of camping in which travelers camp outside of established campgrounds, and it's a way to exploring the world as a tourist with no money. Mountaineers.org has a good guide to dispersed camping.
Volunteering
Volunteering is a great way to travel abroad with more services than rough camping or couchsurfing! As a volunteer, you will be able to help out at a school, far, or other organization while also experiencing different cultures and many of the benefits of travel.
Many organizations allow you to volunteer for free in another country. Volunteering suits budget travelers because the organizations will cover your costs for accommodations and meals. While you are making the world a better place, you can explore a variety of cultures up close by living among the locals.
Student exchange programs
These exchange programs allow people from different countries and cultures to travel and mingle with each other. Study abroad programs can usually last for a few weeks or even months. Most require money pad (including tuition) but a few programs offer the opportunity to study abroad with no money. If you are a student, look up free student exchange programs in the countries you like.
Travel Smart!
No matter which decision you make, it is always important to put your safety first. It is also absolutely possible to have an amazing trip with a smaller budget, but exploring the world as a tourist with absolutely no money is a risk. If you don't have a budget for housing and food, it may be better to postpone your travel. You may have to put in some time and effort and sacrifice some of the luxurious lifestyle you want, but by saving for a few months or a year or more, you'll be able to save up for travel- maybe even enough to enjoy luxury travel on a budget.
With the help of our tips for traveling with no money, you may be able to find a deal that suits both your interests and wallet! For more advice on ultra-budget travel, see my longer guide to 11 options for traveling internationally for free.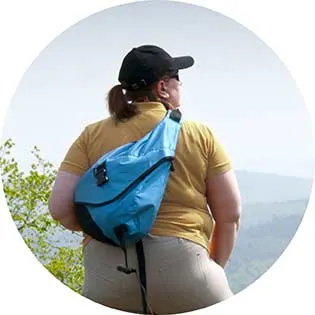 Lynli Roman's unique approach to travel is informed by decades of experience on the road with a traveling family and, later, years spent as a solo international traveler. When she's not writing about Seattle from her Pike Place Market apartment, Lynli writes on-location while conducting hands-on research in each destination she covers. Lynli's writing has been featured by MSN, ABC Money, Buzzfeed, and Huffington Post. She is passionate about sharing information that makes travel more accessible for all bodies.
Sources
Bankrate, The average cost of a vacation: Transportation, food, entertainment and more, https://www.bankrate.com/banking/cost-of-vacation/ [↩]