This blog is reader supported. As an amazon associate, I earn from qualifying purchases.
When you are in planning mode for a big trip, it's tempting to order lots of new high-tech travel gear, and in fact, good travel gear and a well thought out packing list can make travel go more smoothly so you can have more fun on your trip. But splurging on specialty travel gear before you ever leave home can put a dent in anyone's travel budget!
While travel gear tends to be expensive and sold by brand names that often price their product as much by brand recognition than by the quality of their products, there's far more competition for well priced, innovative travel gear than you might think. One site you might not think of to purchase gear for solo travel, digital nomading, or other international travel is the ultra discount China-based website AliExpress.com.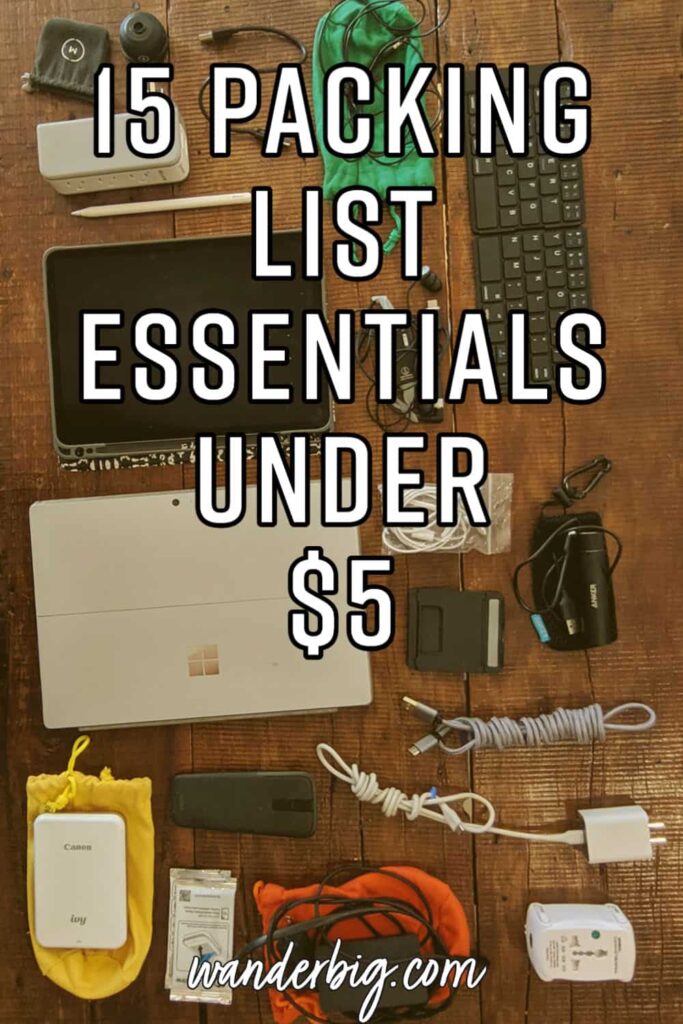 Although dubious to some, Aliexpress is a sales platform backed by the wholesale behemoth Corporation AliBaba- one of Amazon's biggest competitors internationally. Although Aliexpress can't compete with Amazon in delivery time (the average package from Aliexpress takes about a month to arrive), nearly any imported products sold on Amazon can be found on AliExpress for half the price that Amazon charges, with more customer protection than Amazon's policies currently afford.
After purchasing portions of my personal packing list on AliExpress in the past and testing those items in the field, below I've collected my list of essential travel gear and packing supplies you can purchase there for under five dollars:
1. Portable Clothesline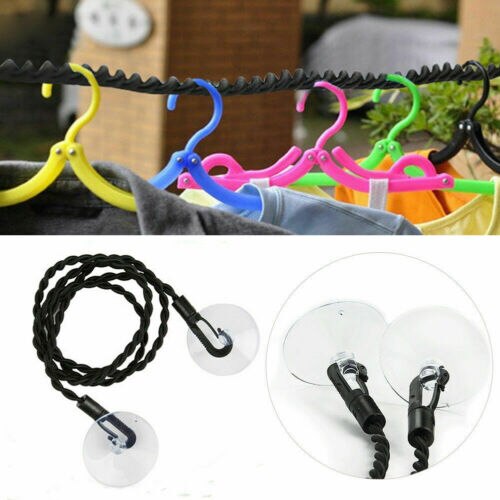 Why drop $15 on the Sea to Summit Clothesline raved about on Reddit's r/onebag forum when you can pick up this travel clothesline for 75¢?
Before leaving on what turned out to be my pre-pandemic year of travel, I ordered this exact travel clothesline from AliExpress, because I knew as a one bag traveler I would be doing a lot of laundry in bathroom sinks. I hoped this travel clothesline would be durable enough to get me through, but it exceeded all my expectations.
The suction cups are as strong as the Sea to Summit travel clothesline that I tested and the twisted elastic did a great job of holding clothing without needing clothespins- just tuck an edge of the fabric between the two elastic cords, and tension will hold even heavy drying clothes in place. P.S. those nifty folding travel hangers are sold here for 2 for $5)
2. Personal Wash Cloth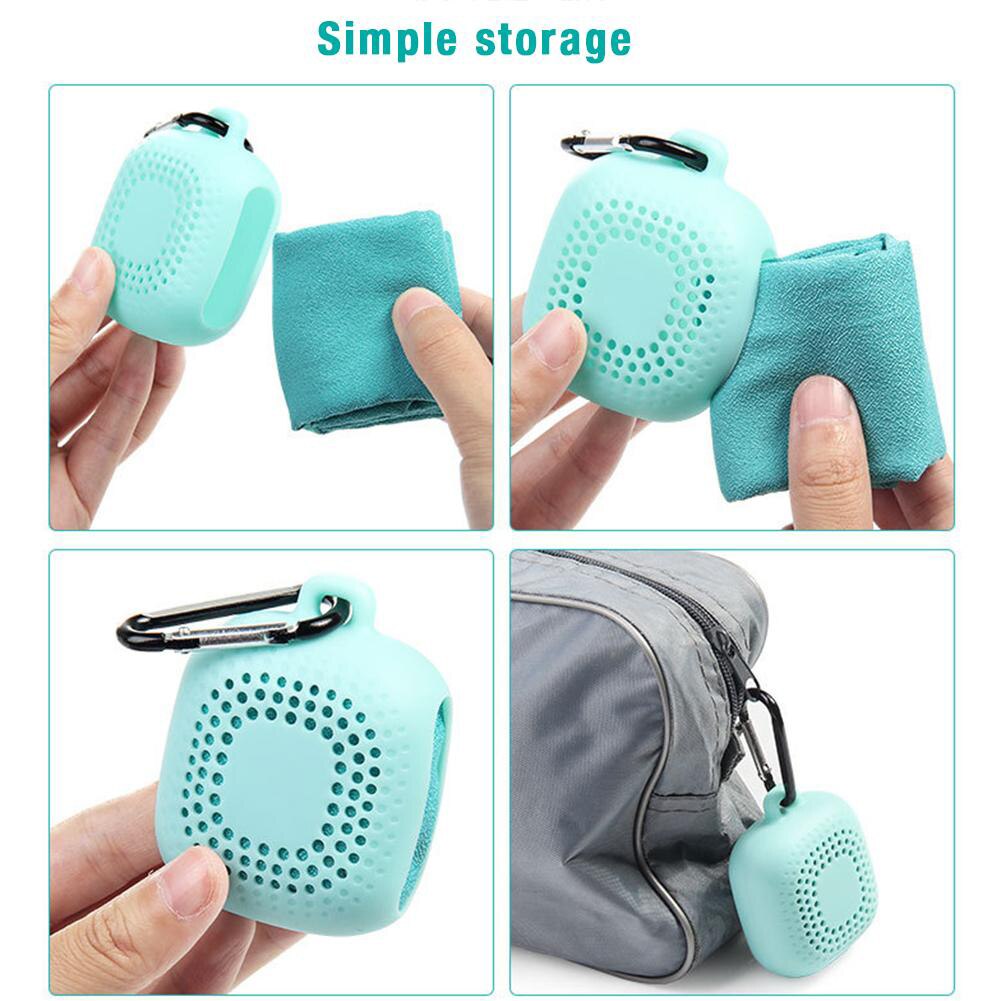 Bringing your own travel washcloth is essential for some parts of the world where washcloths are not available even in higher-end hotels, hostels, and air B&Bs (including certain areas of South America), but can be handy to have anywhere. It's nice to have a clean washcloth to freshen up at the end of a long flight or in an airport in the middle of a 24 hour travel day. I also like travel washcloths mid-trip– after spending time as an Airbnb host, I know how difficult it can be to get makeup stains out of white towels and linens, so carrying my own colored microfiber make up removing washcloth like the one shown above means I can spare other hosts that same headache (and preserve my excellent rating as a guest on Airbnb!)
Although microfiber washcloths are excellent at removing makeup, microfiber materials are responsible for a portion of microplastics now polluting oceans, waterways, and essentially everywhere else, according to many researchers. For this reason, cotton bandannas can make a more sustainable choice. Although a bandana a seller claims is "Organic cotton" can be purchased on Amazon (here) for $9/ea, AliExpress offers these great options for basic cotton bandannas. Bandannas work for any use where you would normally use a washcloth, napkin, or handkerchief- buy a few colors to keep your face washing bandana, your snack wrapping bandana, and your nose blowing handkerchief-bandana well separated.
3. "Performance" Enhancing Compression Socks
I've said it before and I'll say it again: compression socks are for everyone, not just older folks.
Your legs may not swell during long flights, but your body still undergoes the same stresses from sitting and pressure changes in takeoff and landing- which is hard on anybody. To land in your destination energized, feeling great, and ready to explore (or, just find your lodging without collapsing from weariness) pack compression socks. AliExpress has a selection of colorful and fun compression socks for under five dollars that look great and will help you hit the ground running at your destination, ready to adventure
4. Molded Sleep Mask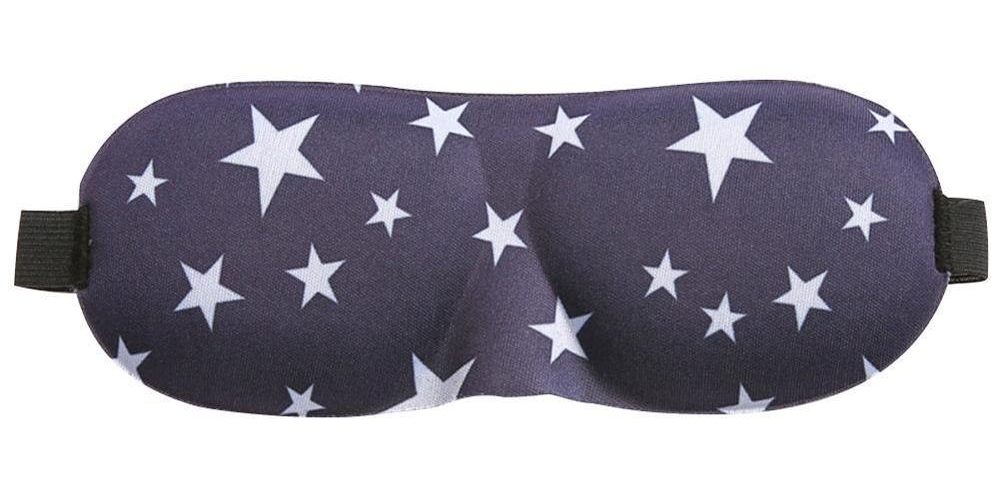 You haven't tried a sleep mask until you've tried a molded sleep mask. While traditional sleep masks make a contact with eyelids, making sleep difficult for many people, a soft molded eye mask has soft fabric on the inside and outside, but a thin molded foam core inside, which lifts the mask up and away from your eyelid. This design keeps light out without touching your eyes, making sleep on airplanes, trains, or anywhere with light pollution much easier. A molded sleep mask is top on my list of tips for sleeping in a hostel.
I've paid over $15 for these foam sleep masks stamped with the logo of a major brand, but you can grab one on AliExpress for under $2.
5. Dual Function Monocular and Clip-On Phone Telephoto Lens
It's tiny, it's not heavy duty- but hey, that's exactly what we want when packing ultralight. One of my biggest regrets of my month in Patagonia was not having binoculars or a telephoto camera lens to see and photograph the amazing wildlife and vistas up close.
For ultralight travelers who want to get a great view when visiting nature locations, it can be tempting to pack binoculars, clip-on camera telephoto lenses, or both. While in subsequent trips I've added a semi professional telephoto camera lens that fits on my phone, not everyone needs, wants, or can justify a $120 lens. AliExpress has the solution: a monocular lens that works as a one-eyed binocular to help you get a great view of wildlife or distant structures or clips to the front of a phone, helping you get seven times magnification before your own phones magnification takes over.
While not professional birdwatching grade, even the simplest binoculars can take a blurry faraway sighting of a rare animal and turn them into a memorable, vibrant visual experience. This monocular offers the best of both worlds, because it is lighter, less expensive, and easier to focus than binoculars.
6. Small Drawstring Bags for Packing Small Items
You know about packing cubes, but let me tell you about tiny packing pouches: Drawstring pouches feel like my travel secret. None of the other digital nomads or one bag travelers I've met on the road use this organization system, but it works amazing for me.
Here's how it works: order 6 to 8 of these $0.85 bags in different colors, and assign one bag to one genre of small things that will float around your bag. You can even write with a sharpie on the outside of the bag. For example, when I travel I know that green is my lapel mic for dictation for my work, yellow is my tiny printer for travel journaling, blue contains everything I need to sleep on a bus or train, orange contains my phone charger, and pink contains my two essential travel safety items: a sound grenade and a portable door alarm (more on those, below)
Using this color-coded system makes it so much easier to find what I need when I need it without digging around in a dark bag for yet another dark item.
Each pouch measures 4 x 5 inches.
7. Neck Lanyard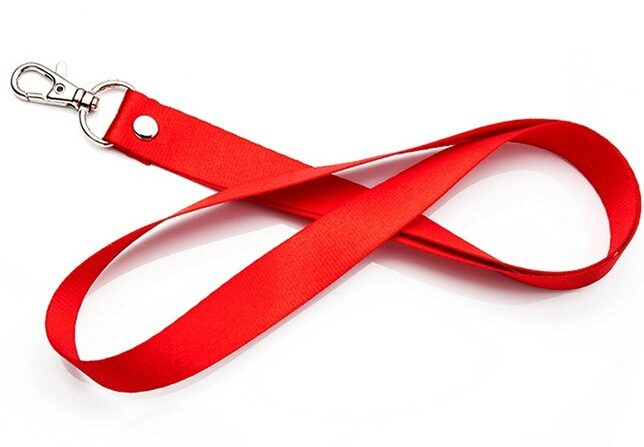 I think carrying at least one lanyard on any trip is essential. It's an easy way to keep track of air B&B keys, personal safety devices, or even to tether your bag or backpack to a chair to prevent theft in a crowded outdoor seating area. You can get basic lanyards for under $.50 on AliExpress or use one of these rugged leather lanyards that come in just above the $5 cutoff for this article.
8. Folding Pill Box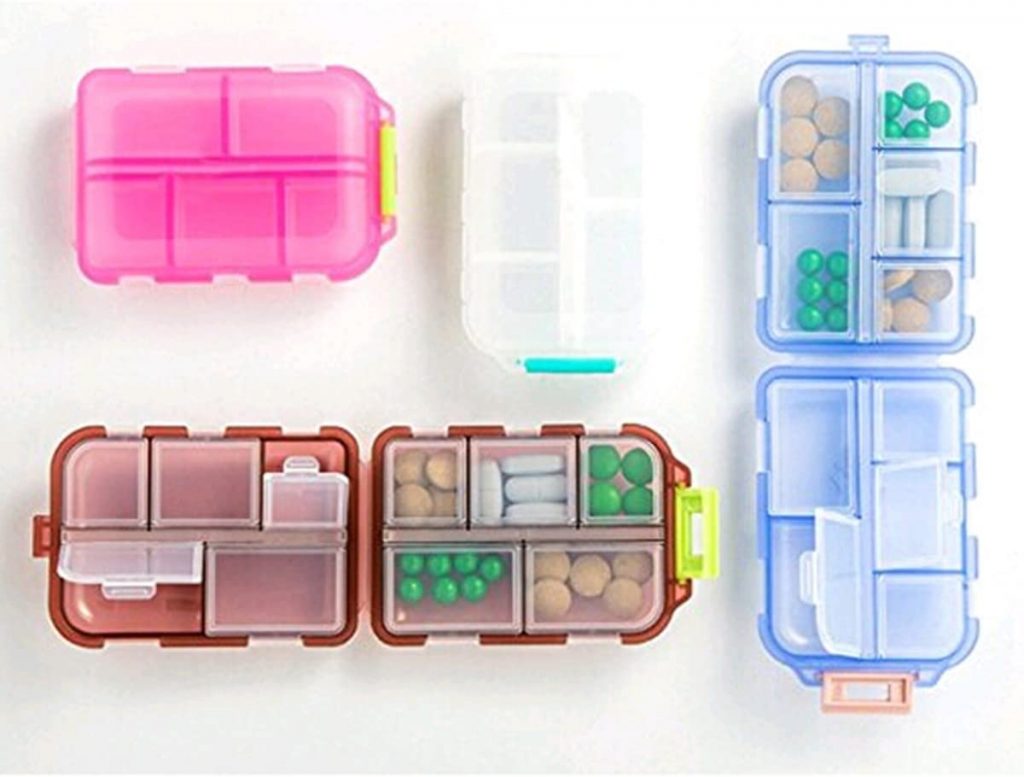 I have carried this exact pill case since about 2006. It's always in my day pack on the road, and my purse or work bag when I'm at home in Seattle. I've only had to replace it once in the 14 years I've relied on it, and unlike pill containers I carried before, it's never, ever spilled. Taking up about as much space as a deck of cards, the ingenious design of this pill box has it fold inward on itself and then securely lock closed- preventing any spills. The very small compartments are perfect for keeping essential or topical medications on hand, like pain medication, allergy pills, or the traveler's essential: activated charcoal.
9. Lens Cleaning Wipes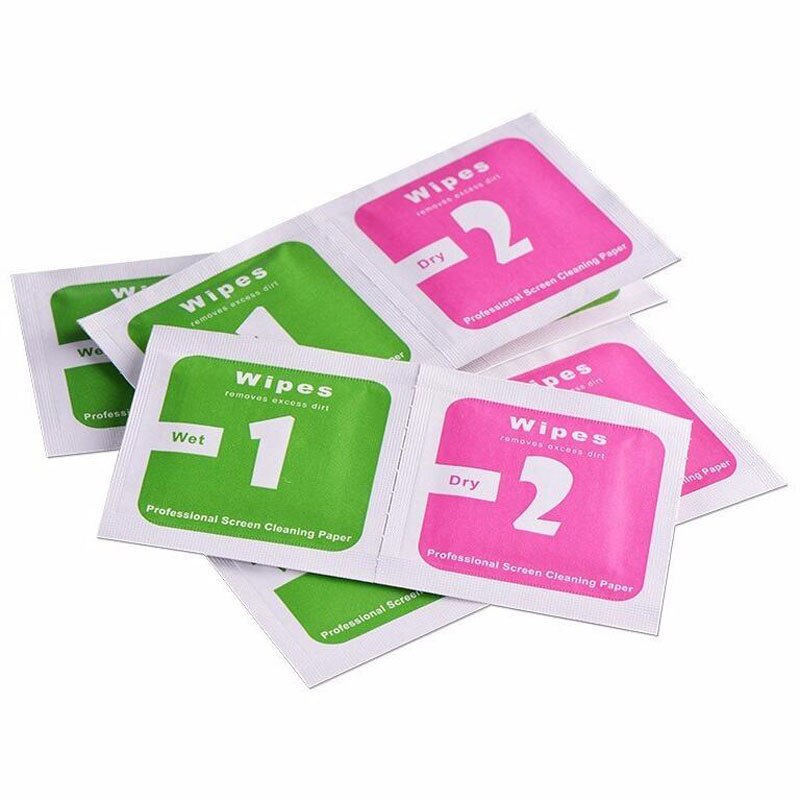 Useful both home or abroad, single packs of screen or glasses cleaners are excellent for use when you won't have access to full-size cleaners at home. Especially useful for those who work while they travel, these wipes offer both a wet and dry option that offer lint-free cleaning for screens, tablets, and devices. Get 50 packs for under $3.50.
10. Molded Earplugs
It's always a bad sign when a hostel, air B&B, or guesthouse has a bowl of free earplugs at check-in- It's always a warning of the nighttime noise to come- but if you find yourself in that unfortunate situation, you'll definitely want better earplugs than the cheap ones provided for free. Because earplugs take up virtually no space in a bag or suitcase, I recommend picking up a premium pair of earplugs before your trip. Cheap and tiny, they are an indispensable item worth carrying even if it's just to help you get that one night of sleep you might have missed that could ruin the entire following day of your trip.
11. & 12. Personal Safety Sound Grenade and a Portable Travel Door Alarm
I paid over $40 total when I purchased my two personal travel security devices, but AliExpress offers essentially the same products for under five dollars each- making travel security devices affordable for every traveler.
A sound grenade is like the modern version of a whistle, but a sound grenade is louder, more piercing, and continues to sound the alarm until it is manually silenced. If dropped or left behind, it continues to sound an alarm for a full hour, sure to call the attention of even the most passive bystanders. Use with the attached lanyard or your own lanyard to attach this to your purse or bag strap. Hanging the alarm just inside your bag- easily within reach- makes it easy to find the personal safety alarmed by touch and trigger the alarm if you need to. I've never had to use mine, but I've been glad to have it, and in some locations (like sleeping in a tent in crime-prone san Pedro de Atacama) I have even slept with my sound grenade attached to my bed frame using a carabiner and lanyard, just to sleep a little easier with the alarm within reach.
My second personal safety travel device is a travel door alarm. There are two styles of travel door alarms, essentially. One has two prongs that fit into the doorjamb for door, and once armed, the alarm sounds as soon as the prongs spring apart when they are removed from the door. The second type of travel door alarm is a motion-sensing door alarm. While I have only traveled with the pronged kind of travel alarm (and appreciated it in many locations) this motion sensing alarm comes in under our five dollar price tag, making it extra affordable for that little bit extra safety and ability to rest easier inner lodging.
13. Packable Daypack Backpack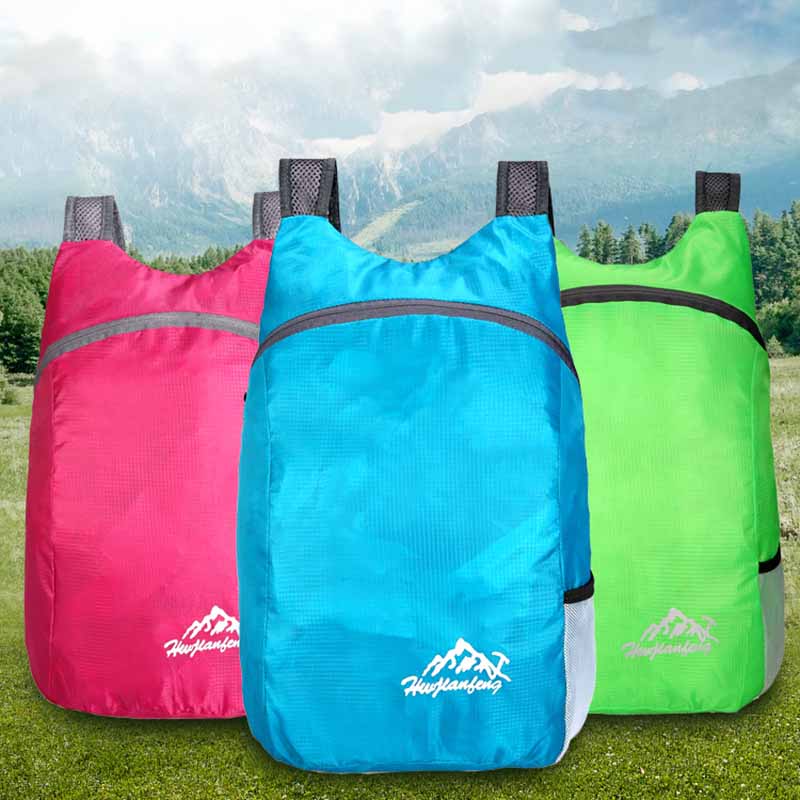 If you've read my post on picking the perfect daypack for travel, you'll know I love, love, love my ultralight folding backpack for day excursions (or for having a bag handy to lug home a massive hunk of Parmesan cheese from Italy- true story).
While I love my $45 ultralight Flyweight Daypack from North Face, it's hard to deny the deal on these ultralight packable 20L daypacks for under $5 each. A 4.7 star aggregate review score indicates they're great quality for the price.
14. Carabiners
Handy for convenience and theft prevention, locking carabiners make my essential packing list. They even work great to secure my Blundstones on the outside of my bag during minor transfer days.
Carabiners at outdoor supply stores like Dicks or REI can cost up to $20, but because you are just using it for travel- not rockclimbing- these two dollar cheap carabiners from AliExpress make a suitable low-cost substitute
15. Portable Laundry Soap Sheets
PSA: Hand soap is not ok to use for handwashing your clothes and especially your underwear. Getting laundry that's close to your skin clean- really clean- is part of staying healthy (and nice smelling!) on the road. Instead of using hand soap often designed specifically to not rinse clean, pack laundry detergent sheets, my last budget packing list under $5 essential. Pack just a few of these paper-thin dissolving detergent sheets in your pack to keep your bag fresh and to have laundry soap at the ready. Each time you need to wash, just tear off only as much soap as you need.
Conclusion
While last-minute planning will require purchasing from a retailer that can deliver the product immediately, if you're planning while in advance for a trip, and curating the perfect packing list for future travels- on a budget- give AliExpress a go, and let me know how it went, in the comments section below.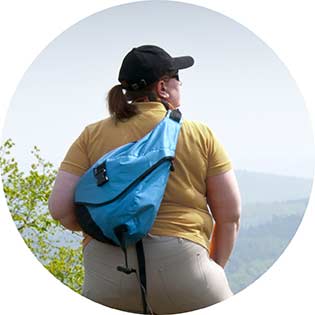 Artist, digital nomad, and highly sensitive person, Lynli started traveling full time as a digital nomad in 2018. Writer and Illustrator by day, remote-destination explorer by other-days, Lynli is passionate about pushing the boundaries of her own comfort zone, exploring the world as a plus size, one-bag traveler, and journaling it all on WanderBig.com