Solo Travel never really appealed to me until recently. As I settle into myself in my 30's, solo travel sounds more and more like an adventure with someone I enjoy rather than a stretch of loneliness.
Florence's open markets were one of the unexpected delights of Florence: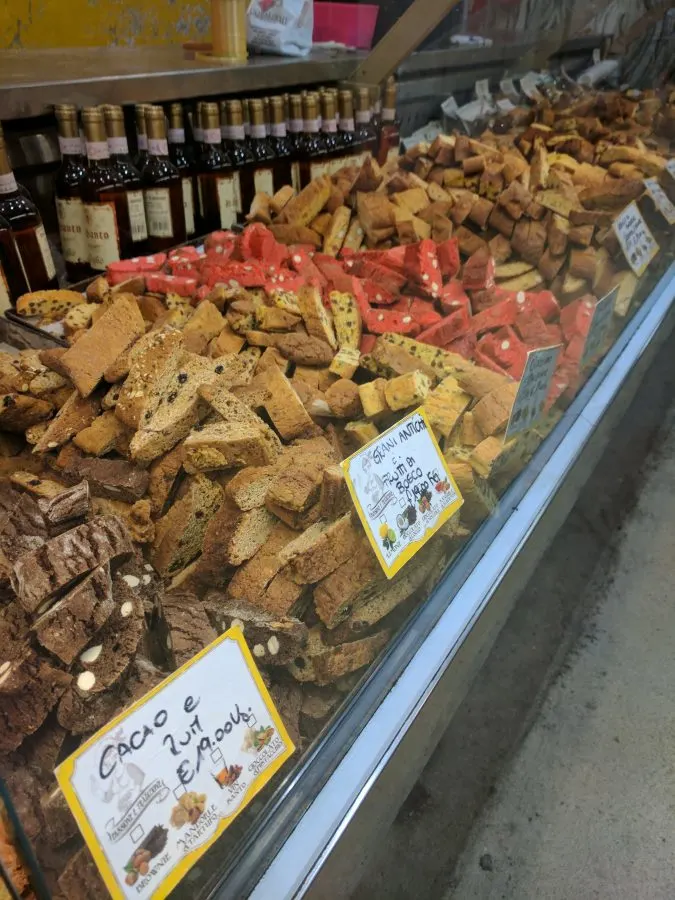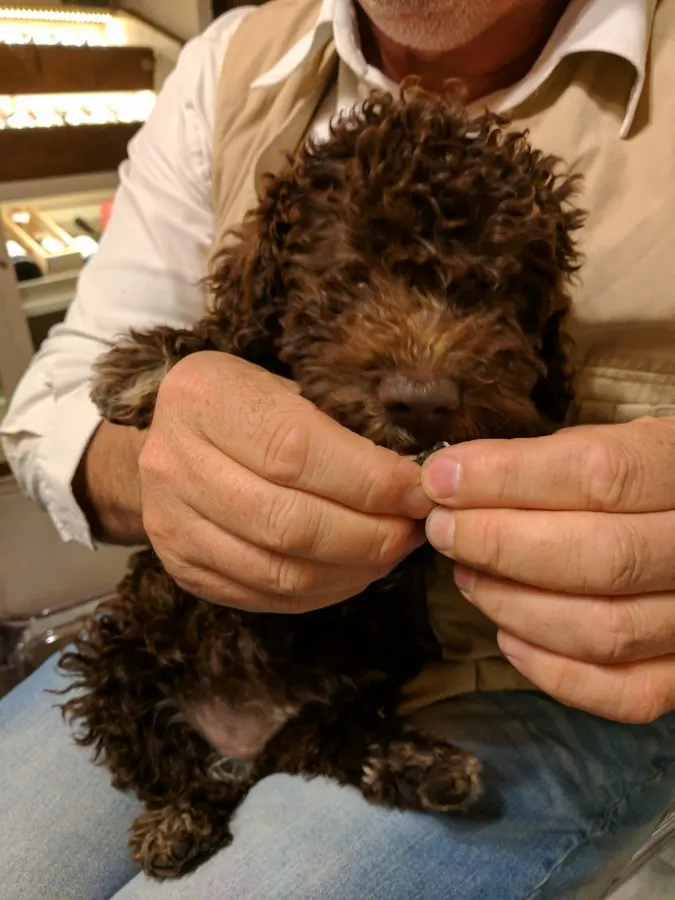 I booked a truffle hunting tour and got all my puppy-petting needs satisfied by this 8 week old future truffle sniffing dog. In this photo her owner is feeding her fresh truffles(!)
Florence was a perfect destination for the first leg of my first solo international trip. I remember traveling in France with a companion in 2009, and how overwhelming it was to be in a place where I couldn't not communicate in the language I knew- but I think I've become accustomed, in abstract ways, to moving in worlds where the "language" I speak (think: love language, or communications styles) isn't the language of the culture around me. At any rate, getting off the train in Florence felt exhilarating and scary- but scary in a good way.
For my first full day in Florence my only goal was to see Michelangelo's David at the Galleria de Academia. Various scalpers warned of a 2-hour wait, but visiting at 2 pm on a Thursday in July, my wait in the line was under 30 minutes. (This is when having a book in your daypack or a portable hobby is really handy.) With sunscreen and a book handy, the wait was actually pleasant even in the heat.
The following section may contain affiliate links. As an Amazon Associate, we earn from qualifying purchases.
A helpful hint about the Galleria Academia. The line can seem like it is not moving, this is because the museum admits a large number of people at once to enter security and ticketing, so the line can not move for 20 minutes, then suddenly advance 30 feet.

My favorite thing about traveling solo as an artist is time to sit and appreciate art. At the Galleria Di Academia, I sat for about an hour in front of David, at first just observing and noticing, then doodling a David in my own distinctive style. (Fun fact- watercolor pens are not, it turns out, allowed to be used in this museum, however, they were novel enough in summer 2017 that the guard let me continue to paint while she checked with her manager- by the time a verdict came down, my painting was finished)
With no pressure to have an agenda, I found that my favorite way to enjoy Florence was to wander. Allowing myself to get lost over and over again (relying on google maps and a couple battery backups to be sure I found my way home safely) proved to be a delightful way to explore the city and find little gems of the old city that could have so easily been lost in a quest to accomplish an itinerary-style sightseeing tour. The rich density of Florence's sights makes it a great city to explore in this way.
Florence surprised me at every turn by I think one of my favorite delights was discovering, behind The Fountain of Neptune a drinking fountain set into the wall of the in front of the Palazzo Vecchi. This fountain, appearing antiquarian in every way, actually had two fonts- one of still water and one of sparkling water. (An effort, I later learned, by the local government to reduce the waste of the packaging of bottled water)
Want to read more about my solo stay in Florence, Italy? Check out my post on learning to Truffle Hunt in Florence.
Behind the Fountain of Neptune in Florence, Italy sits a nondescript "nasone," or Italian drinking fountain. Unlike most Nasones, this fountain has a tap that flows with sparkling water- the result of a government push to reduce bottled water waste: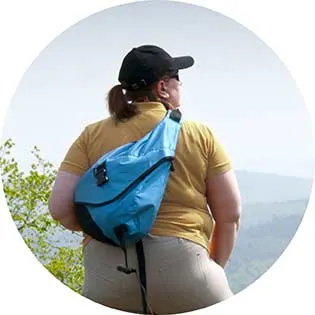 Lynli Roman's unique approach to travel is informed by decades of experience on the road with a traveling family and, later, years spent as a solo international traveler. When she's not writing about Seattle from her Pike Place Market apartment, Lynli writes on-location while conducting hands-on research in each destination she covers. Lynli's writing has been featured by MSN, ABC Money, Buzzfeed, and Huffington Post. She is passionate about sharing information that makes travel more accessible for all bodies.