Have you ever found yourself hunting for flights that you know you won't book anyway? Or searching for hotel or Airbnb rooms but exiting the site right before the final stage of booking? These used to be my bedtime habits back when I had not yet discovered the joys of solo travel. It's not that I was scared to travel alone – I was terrified.
Still, I found myself going to different airline websites to compare fare and flight times, search for hotels and even read guest reviews. I make mental notes of items I need to bring, clothes I would pack, and books to download on my Kindle right before I close out all apps and hit the sack.
And then one day I did it. I booked the flight! It was the birth of my love for solo travel.
So if you're still looking for a sign to book that flight or make that hotel reservation, then landing on this article should be it. Don't be scared – hit that complete booking button (with eyes wide open, not like how I did the first time). Just be sure to read the tips below on how to prepare for your first adventure all by your lonesome self.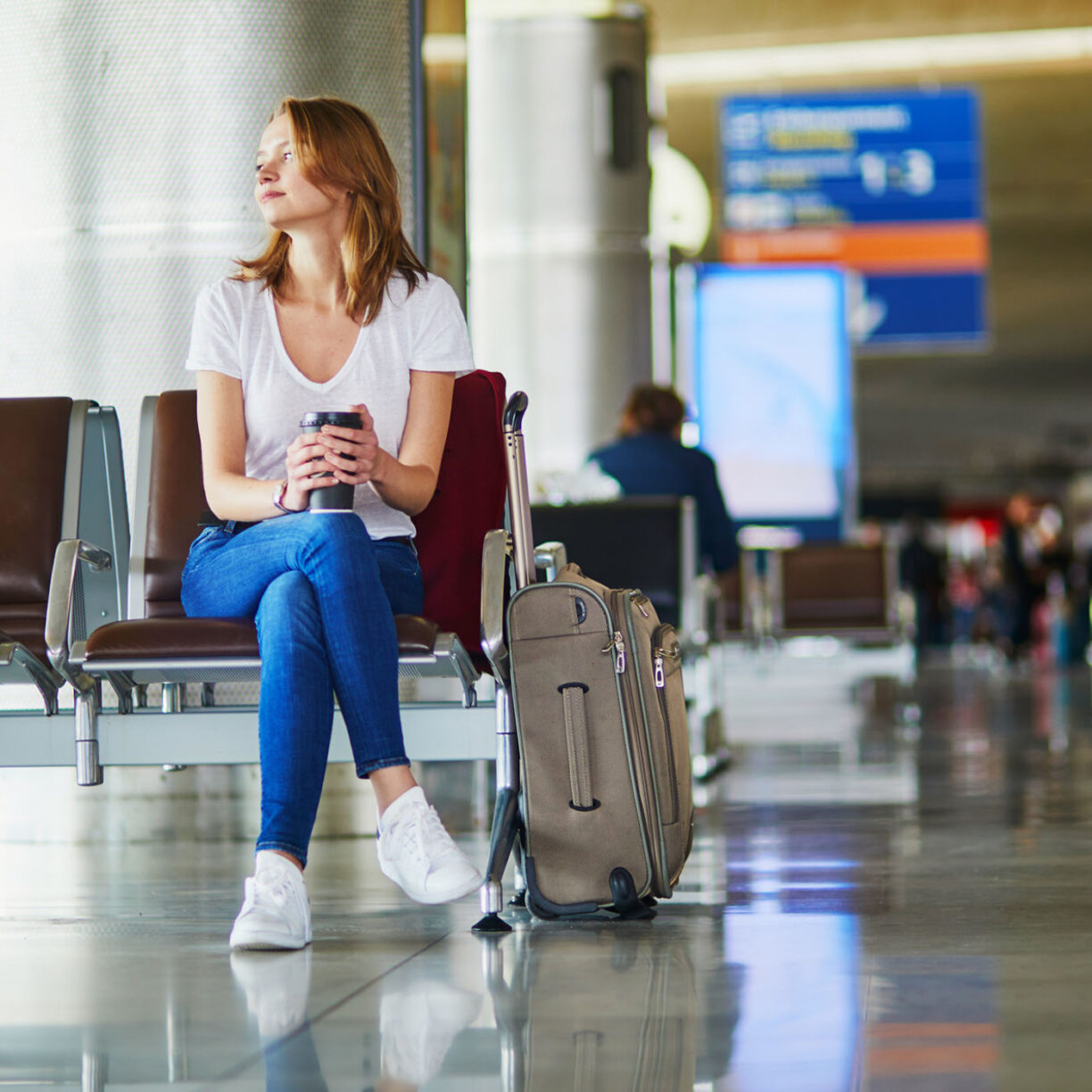 Muster Up
If you are still assessing yourself and how well you would go on your own, try setting off to a spot you have previously visited. This way, you would already be familiar with the location and won't have to worry about getting lost.
You may also try a destination closer to your city. It would be like stepping out of your comfort zone with the ability to crawl back in case you change your mind or miss your shell. There's no harm in tricking your mind with that comforting thought.
You can also try a solo staycation to build the confidence you need to go on your first real solo trip.
Save Up
After you have already arranged your flight and hotel booking, make a checklist of any expenses that may arise before, during, and even after your trip.
On my first attempt to travel solo, I made arrangements for airport transfers from a hotel-accredited transport company. I found it less risky to have a guarantee of airport pick-up, despite the huge difference compared to the regular commute, especially since I was heading to a hotel inaccessible to public transport.
Other expenses that you should plan for, would vary on where you plan to travel to, such as:
Travel requirements (are visas or vaccines required?)
Transports (car rental, taxi, or ride-hailing app?)
Meals, drinks, and some midnight cravings (be sure to try out local cuisine!)
Activities & shopping (museums, local shows, souvenir shops)
💡 If you have already mustered enough courage to travel outside your country, it's important that you also familiarize yourself with the exchange rates to make sure you don't fall short on cash!
Read Up
As cliché as it may be, researching is a very important part of any trip.
Apart from learning about the culture, the weather, the modes of transportation, and the usual activities, it's also good to know where the local mart, nearby hospital, or police station's located. We are so lucky that we now have access to travel videos, where other travelers share tips and show the place which could help with our decision-making or trip-planning.
There are also online interactive maps, where you can virtually walk the streets and look around to see the shops and stalls. This would help make you look less like a lost traveler when you are already at the actual place as you won't have to walk the streets with your nose buried in a map.
Set Up
Before heading off, be sure to let a friend or a family member know where you're going. Give them the hotel name and contact number, or a heads up if you've read that mobile network would be poor in the area so they don't set off a missing person search on your behalf. Consider checking out Frommer's list of apps for solo travel safety.
Bring fewer liabilities during this travel, like important jewelry or luxurious bags, so you don't become an easy target for thieves. There are also travel-safety products that you can invest in, such as portable door alarms or locks and anti-theft bags. The more comfortable and safer you feel, the more you will enjoy your trip.
Guard Up
Just like how you would in your own city, being attentive to the new surrounding would help you stay alert and relaxed. While out there, take advantage of the things you haven't seen or experienced before.
Don't be afraid to smile and engage in small talks with locals or other travelers. It would be best to not tell anyone that you are traveling alone, and most importantly, which hotel and room you're staying at.
If you have to go out with new-found friends for a night out, get a drink that will not make you drunk, or at least know and stay within your limits. "Go with the flow" is not an appropriate mantra during this time.
Back Up
On one of my recent trips, the room I was provided was very disappointing – from hair strands on the sink to mucky pillowcases and sheets. I always bring a pillowcase with me, but the state of the bed itself can only give you enough idea of how the room was not cleaned well. It's just a good thing that they have fully refunded me and that my "Plan B" hotel had an available room that same day.
Always have a spare bottle of drinking water, a chocolate bar, and pain medicines if you are prone to migraines or allergies. It also won't hurt if you bring a book or a journal and download a couple of movies on your phone in case the weather decides to have a mood swing.
I'm not saying plan for the worst-case scenario all the time, but it's better to anticipate anything that could go wrong so that you are well-prepared. Whether it's hotel, transport, or money-related, always create a backup plan for your trip to help make your first solo travel more memorable.
Final Thoughts
While they say that there is safety in numbers, solo travel is not at all a dangerous feat. Preparation (in the 5 essential areas above) is the key to safe travels!
"When you're traveling with someone else, you share each discovery, but when you are alone, you have to carry each experience with you like a secret, something you have to write in your heart, because there's no other way to preserve it."

Shauna Niequist