In this new series on equine tourism, I'm exploring some of the most exciting equestrian destinations and horse farms I've visited. In recent years I've traveled extensively – working from a portable office while traveling the world.
After growing up as a horse crazy kid, I often add equestrian destinations to my itineraries when I travel.
In the past, my equestrian vacations have included visits to Olympic dressage barns in Germany and the famous Spanish riding school in Vienna Austria, but today I want to tell you about a far more obscure destination for equestrian tourism that sits deep in the heart of the Transylvania region of Romania.
I love Transylvania, Despite a strange and dark pop-culture association with the region (A reputation that still shocks many locals in this region which is still predominantly, faithfully, Romanian Orthodox Christian) Translyvania has stunning landscapes and vibrant culture.
I've always wanted to visit Romania. Finally, I got my wish the summer after I finished my master's degree. I spent an entire month venturing west to east, and north to south, exploring Romania and the central region of Transylvania. Featuring so many of the fun things to do in Romania, Transylvania is populated by rich culture, architecture, and castles. And very nearly in the exact center of the region, Transylvania has an award-winning Lipizzaner breeding program.
Unlike the high profile and hands-off Lipizzan breeding program in Austria, Romania's farm is open to the public. The cost of admission buys freedom to wander the sales, barns, tack rooms, and museum of this period farm which seems untouched by modernization. On this farm, the government of Romania operates a state-run Lipizzan breeding program.
The Romanian National Horse Farm is a government owned farm that is open to the public for a small admissions fee.
Cost of Admission to the Romanian National Horse Farm in 2019: $2.98 USD (or 12 Romanian Leu)
Inside, visitors can browse the barns, visit the museum, and watch demonstrations. At certain times of the year, riding lessons and events may be part of the cost of admission. As a working breeding farm, in the spring and summer you can expect to see young foals at their mother's side in the rolling hills surrounding the farm.
Unlike visiting the Spanish riding school or even the uber-modernized Olympic barns in other places in Europe, the Romanian National Horse Farm was like moving back in time to visit a working stable of the late 1800s. The original barn designs, equipment, and even maintenance practices were all authentic to horse-keeping of the 1800s, offering a rare glimpse into the aesthetic that inspired traditional equestrian design.
The Romanian National Horse Farm, that actual name of which name translates to "Lower Saturday Stud," is located just outside Fagaras, Romania in the small village of Sambata de Jos. Since Fagaras castle is on the itinerary of many Romania tourists, this Romanian horse farm can be a fun excursion to add-on to seeing this iconic moated castle.
Need a visual list of my Romania recommendations? Follow Me on Pinterest:
When I visited in the fall of 2019, I was in the middle of a 6-week journey through Eastern Europe. After arriving by train to Fargaras, my Airbnb host offered to pick me up from the train station and deliver me to the small apartment I'd rented overlooking the main square. Along the way, my host told me all about their city, local events, and the castle. When he proudly boasted "In all its history, our castle has never fallen to invaders!" I politely responded, "It must be a very good castle then," and after a moment of consideration he reflected, "No, I think maybe just no one really wanted it!"
Getting There:
Although it may not have been a prime castle for takeover 300 years ago, Fagaras is a fun stop for any Transylvania tourist today. and it's easy to get to the stable from popular Fagaras Castle. Here's how:
Next-door to Fagaras Castle is a cathedral. On the road that runs between the cathedral and the castle, taxis queue up to take visitors and locals to and from the train station and other destinations.
For about $15.00 USD, you can hire a taxi in this location to take you to the Romanian National Horse Farm, wait for you while you visit, and bring you back to your starting point. Your drive to the horse farm will take about 15 to 20 minutes, you may wish to spend 1 to 2 hours there, and then return back to Fagaras for a total trip time of about 1 ½ to 3 hours. While you have your taxi, you may also wish to have your taxi driving include the nearby Sambata de Sus Monastery for an additional $15 or so.
Most Romanian taxi drivers speak some English, and your taxi driver should know where you want to go if you request a ride to "the horse farm," but if you need more direction, use the following locators:
Address: Strada Principală nr. 45, Sâmbăta de Jos 507264, Romania
Google Location Plus Code: RR57+MQ Sâmbăta de Jos, Romania
A visit to this historic horse farm in Romania is a fun trip for families, couples, or solo travelers. As an artist and designer, I swooned over the Instagram-worthy equestrian backdrops, rolling fields, and old buildings. Even though there were no events or demonstrations on the day that I attended, the price of admission was well worth getting to explore at my own pace all the nooks and secret spaces of this old farm. One of my favorite parts about visiting this equine tourist spot was that, like much of Transylvania, I had the place all to myself and was able to wander, explore, and photograph without dealing with hordes of tourists in my photo backgrounds.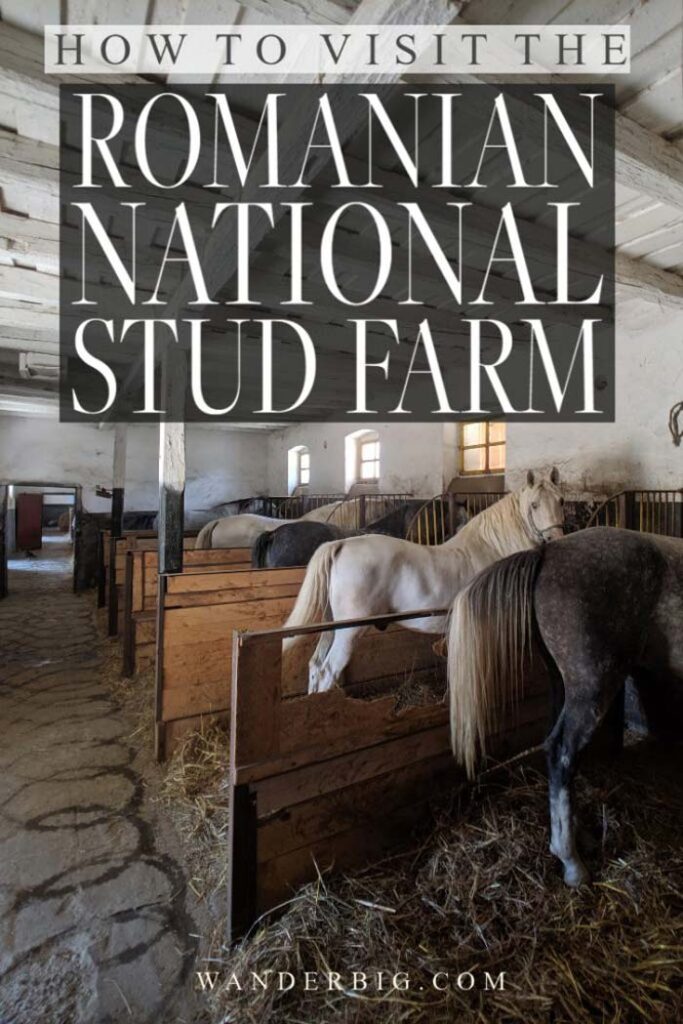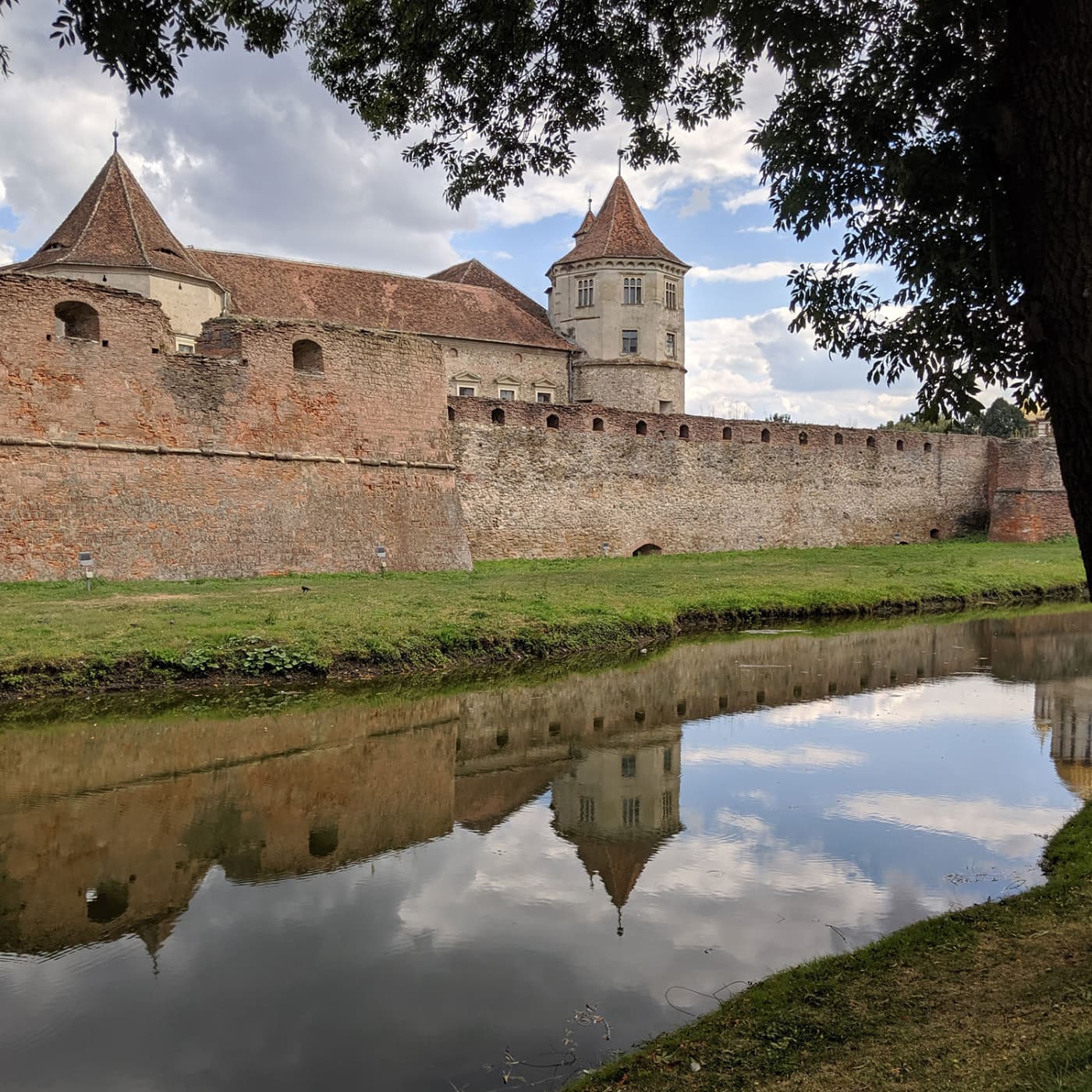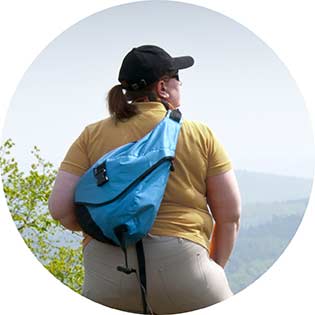 Artist, digital nomad, and highly sensitive person, Lynli started traveling full time as a digital nomad in 2018. Writer and Illustrator by day, remote-destination explorer by other-days, Lynli is passionate about pushing the boundaries of her own comfort zone, exploring the world as a plus size, one-bag traveler, and journaling it all on WanderBig.com