If you're visiting Portland from the late Fall to early Spring, chances are you'll want to plan for a decent amount of rain. But don't be too concerned, as the Portland rain is more of a consistent mist and light drizzle than anything I had in mind before moving here. It is for this reason that we locals hardly ever let the rain change our plans, and nothing says 'tourist' more than an umbrella in Portland—a light rain shell with a hood is all you need, really. Even so, you'll want to have some fun and cozy indoor activities on your list to keep you entertained while visiting.
Here's a wide range of recommendations, tried and true:
Visit Powell's City of Books
I love spending time in bookstores on rainy days. I can spend hours browsing the shelves and discovering new authors and titles. It's the perfect way to spend a rainy day in Portland. Powell's Books was established in 1971 and is currently the largest new and used bookstore in the world. The infamous independent shop takes up an entire city block in the NW district of downtown and is packed to the gills with reading material of every genre.
The atmosphere is charming, cozy and unpretentious. It would be easy to spend several hours perusing the shelves here—after all, the 68,000 square foot facility has three floors, ten rooms and 3,500 sections! It's also a great place to get some top notch Portland souvenirs.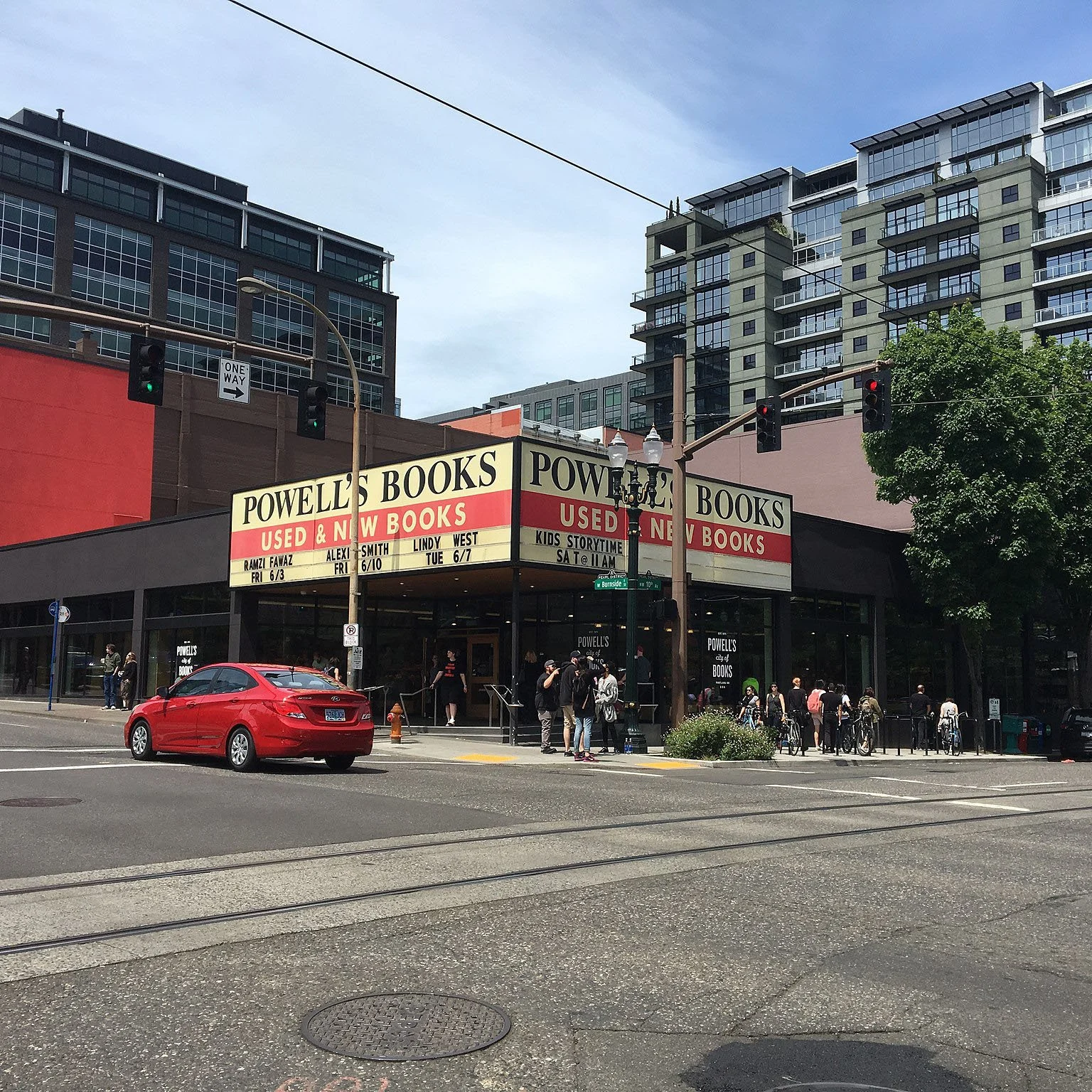 Release your inner child at a barcade
I love going to these bar arcades on rainy days in Portland. It's a great way to spend a few hours and it's a lot of fun to enjoy food, drinks, and games. There many different games to choose from (even themed barcades) and it's a great way to get out and see Portland during your visit- while avoiding the rain.
My Favorite Barcades in Portland, Oregon:
Ground Kontrol
Located downtown on NW 5th Ave, Ground Kontrol is Portland's most famous gaming spot. From dozens of vintage pinball games to classic and modern arcade machines, they offer a two-story gamer's paradise, well equipped for spending an extra-long afternoon. Their futuristic atmosphere has music, food and beverages and turns 21+ after 5pm!
Quarterworld
This adults-only venue boasts one of the widest variety of games in the PNW. Located in the Southeast off of popular shopping district Hawthorne Blvd., Quarterworld is equipped with a full bar and snacks—and home to Tessi, a musical Tesla Coil that plays songs with lightning bolts!
Wunderland
Another fun and more family-friendly arcade spot, Wunderland also offers laser tag! They are located on SE 34th and Belmont, a lively and popular area with plenty of surrounding things to do when the rain lightens up.
Catch a movie at a local theater
I love going to the movies on rainy days in Portland. It's always so cozy and I love snuggling up with a big bag of popcorn
Whether you're aiming for a first or even second-run film experience, I would highly suggest a local theater—they have tons of personality, great food and drinks (craft brews and local pizza at most) and make the movie-watching experience truly special.
Here are my favorite Portland theaters:
Baghdad– Originally opened in 1927, this behemoth of a theater has been in the hands of the Mcmennamin's chain for 25 years now. It has recently undergone major sound, screen, and seating improvements to show first-run films with superb quality. They even have speakers in the restrooms, so you don't miss a second of the film! Enjoy a craft beer and a slice of pizza in the opulent, two story seating atmosphere with middle Eastern decor and you'll never want to go anywhere else.
Laurelhurst- This art deco designed local theater was constructed in 1923, and today shows first and second-run films. It is my favorite place to catch a cult classic or obscure art film that I may have otherwise never known about. While the theaters themselves aren't the most fancy, they are intimate and comfortable and the concessions on-point. Attending these smaller venues, you will surely feel the love with audience-wide gasps or boisterous laughs with the crowd!
Hollywood Theater- Opened in 1926, this historical theater is paramount to Portland's arts and culture scene. While they do show first-run films, they are much more known for their indie, cult, and classic film festivals year round and are run by a local non-profit. The decor is like stepping into a lavish oddities museum and the theaters are grandiose and elegant.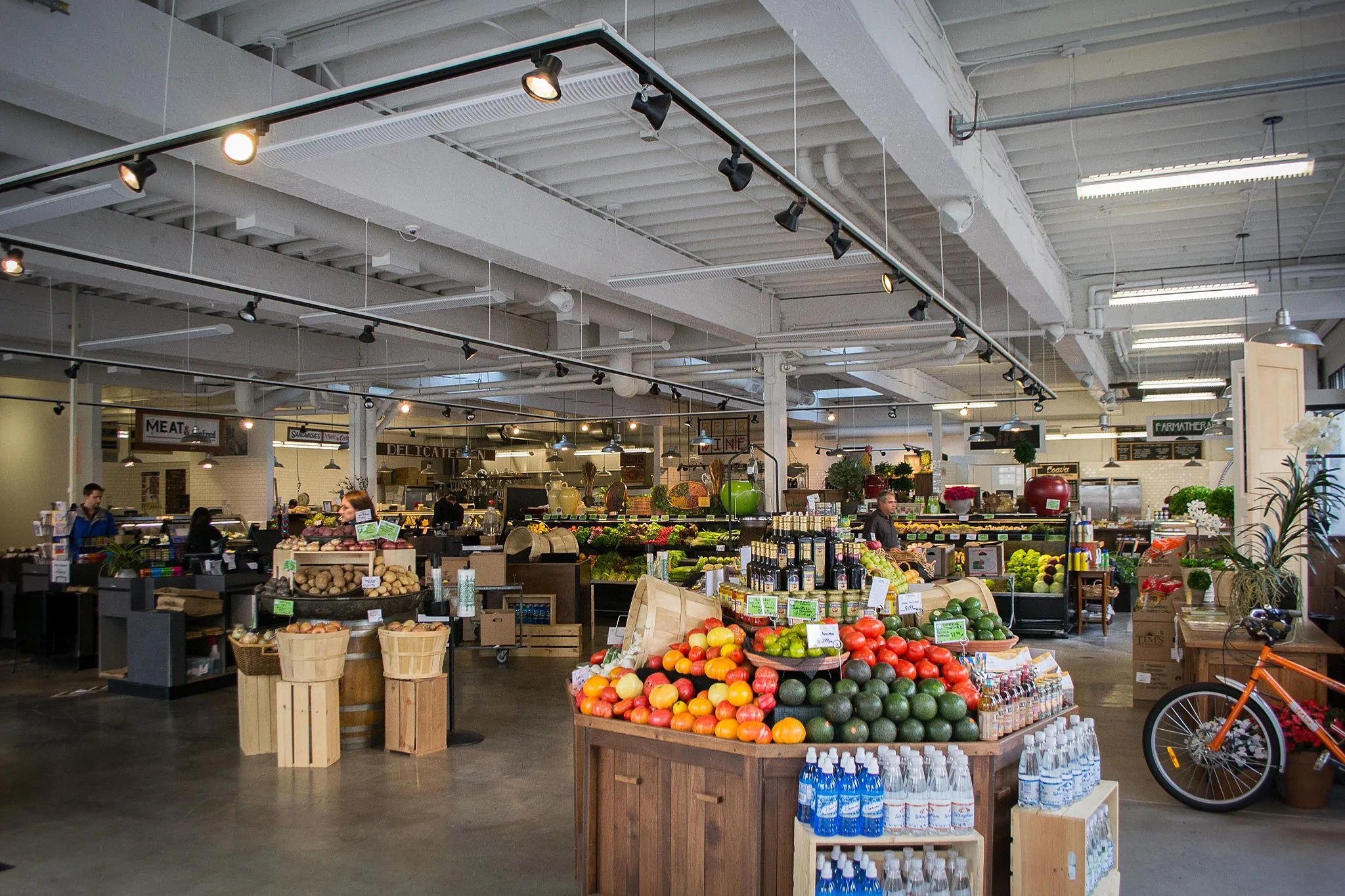 Eat at Pine Street Market
This downtown food hall is the perfect way to get the variety of a food cart pod while staying dry and out of the rain. It is located in Old Town Chinatown at Second Ave and Pine Street, in a modern industrial brick building simmering with lively, trendy ambiance.
Pine Street Market is a public market located in downtown Portland, Oregon, United States. The market opened on March 1, 2016, and is operated by the Oregon Public Market Association. It is located on the ground floor of the Oregon Convention Center, at the corner of Pine Street and Martin Luther King Jr. Boulevard. Pine Street Market features a variety of food vendors, including a butcher, a fishmonger, a bakery, a coffee roaster, and a number of restaurants. The market also has a bar and a seating area.
The diversity of dining options does this foodie town justice, and the reasonable prices make it easy to try something from several vendors!
Portland Art Museum

Rain or no rain, this is a must for any art lover visiting Portland. It was founded in 1892, and is therefore one of the oldest art museums on the West Coast. The museum is located in the heart of downtown, and boasts an impressive and dynamic collection of work from around the globe. The signature collection is primarily of Northwest and Pacific Coast Native American artwork, carvings and artifacts—and is quite extensive. Admission is free for 17 and under, $20 for adults, and is open Wednesday thru Sunday.
The Portland Art Museum is the oldest and largest art museum in the Pacific Northwest. Founded in 1892, the museum features a collection of over 42,000 works of art from around the world.
But more than anything, I love the people-watching at the Portland Art Museum on rainy days.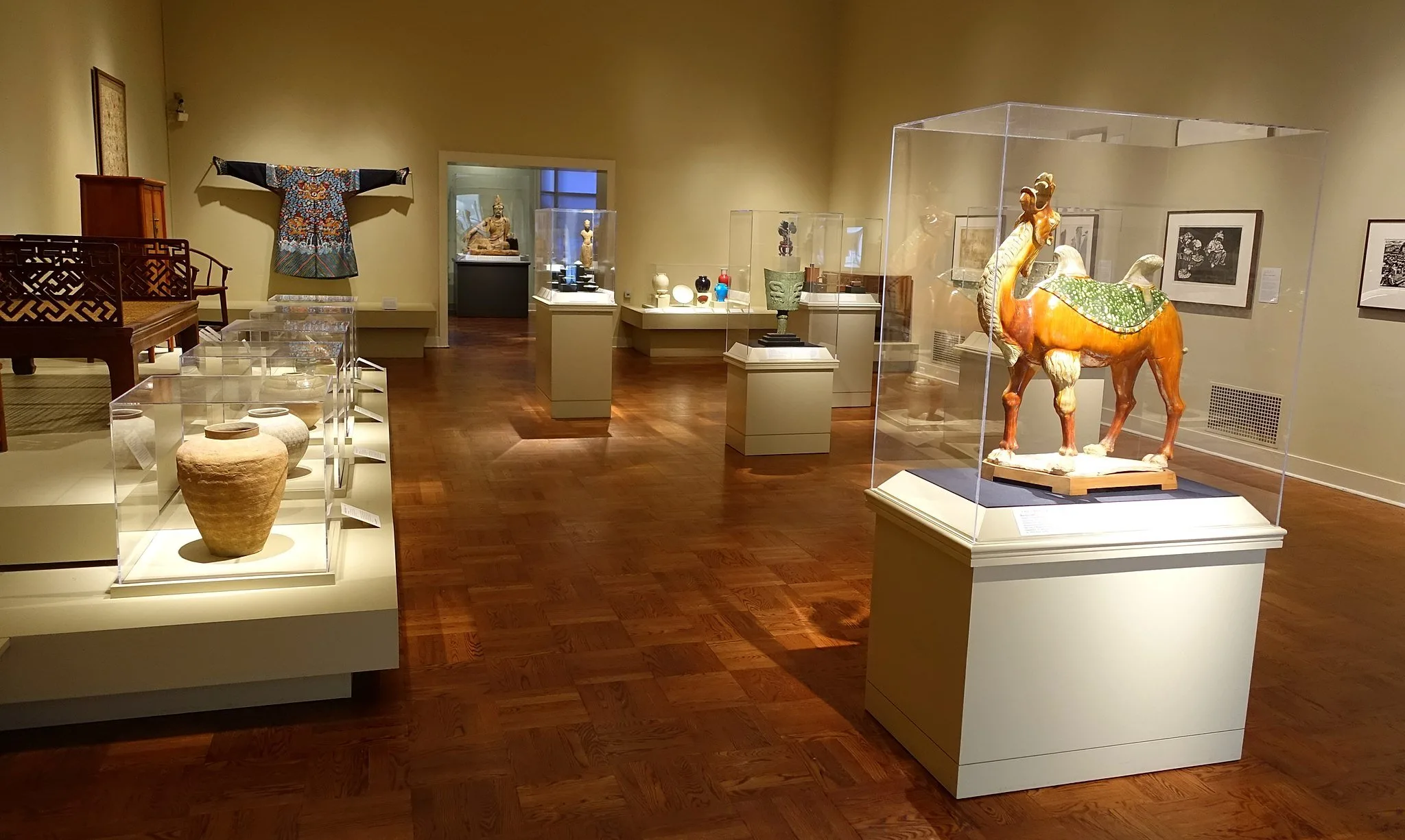 Grab a drink and a snack at a McMennamin's location
In 1983, two brothers, Mike and Brian McMenamin, opened their first brewpub in Portland. McMenamins Pubs, Breweries & Historic Hotels has since grown to include more than 50 unique locations throughout Washington and Oregon, from hotels and spas to distilleries, concert venues and movie theaters. Each one is as different as the next. They are jovially decorated from ceiling to floor, all hand-painted by local artists in a whimsical style that surprise you at every turn. (Hint, this is the same company that owns the schoolhouse turned tiki-themed indoor swimming pool in Seattle)
With as many locations as these two brothers have curated at this point, it would be a shame to narrow down the search to only a few. I recommend that you check your map app wherever you are staying in Portland, and there will most certainly be one nearby. For me, the most notable of their impressive Northwest-grown empire would be the Kennedy school, Crystal Hotel, and the 'mother of all venues' in Portland, McMenimin's Edgefield. The food is fantastic, the brews are their own, and even the spirits are made by this impressive duo. A must see for a one of a kind atmosphere that will surely be the talk of the table.
Take a dessert tour
Treat yourself to an indulgent afternoon on a rainy day in Portland as you adventure the city for the perfect bite of something sweet. To name a few favorites:
Papa Haydn– I always always start with the Passion (the passion fruit mousse is a thing of perfection) and see where the mood takes me. Whatever else you choose, it is going to be divine!
Pix Patisserie– Get ready for the best macarons ever and in a wide variety of flavors. Take your time here, have a coffee, and try as many as you can (especially the pistachio).
Pambiche– The flan is unsurpassed and the flair of the place will have you swooning.
Lauretta Jean's– These from-scratch pies have all the love baked into them, and it shows! My favorite slices are coconut cream and salted honey.
Blue Star Donuts– Blue Star uses brioche dough and top level seasonal ingredients. I promise, you will not have tried a better donut.
Fifty Licks– Following suit with the eccentric ice cream flavor trend, Fifty Licks just simply does it right in both texture and taste.
As you can see, there's really no need to let the rain slow you down in Portland. In fact, the rainy season is some of my favorite weather as there's plenty to see and do inside while still being able to enjoy a nice walk around without getting even close to being soaked. You too, may find that the embracing mist provides you with a perfectly dreamy, quintessentially Pacific Northwest experience.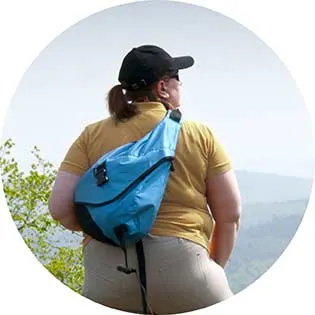 Lynli Roman's unique approach to travel is informed by decades of experience on the road with a traveling family and, later, years spent as a solo international traveler. When she's not writing about Seattle from her Pike Place Market apartment, Lynli writes on-location while conducting hands-on research in each destination she covers. Lynli's writing has been featured by MSN, ABC Money, Buzzfeed, and Huffington Post. She is passionate about sharing information that makes travel more accessible for all bodies.