Travel is one of the most vibrant experiences of life, but many travelers hit an emotional low immediately after coming home.
This emotional low period following a big trip is what many travelers call the post-travel blues.
The good news is that post-travel blues are temporary, and there's plenty you can do to lessen the effects.
In this article, I share from my experience as a seasoned traveler and my training as a licensed psychotherapist about how to roll through the recovery period and move past post-travel blues.
Why We Get the Blues after Coming Home
During travel, we adjust quickly to a new normal. Our days are filled with adventure, new experiences, beauty, and life-changing experiences. Our brains soon adjust to epic days as a new normal. It's no surprise, then, that returning from a big trip often comes with a bumpy landing.
Not to be confused with a major depressive episode, which is a clinical mental health diagnosis, the post travel blues are just a mood low. This type of occasional mood change is normal and part of a healthy brain metabolizing the experience of travel. Days or even weeks of feeling "meh" after a big trip is common- likely due to a combination of physical and mental recovery (and of course, jetlag).
When to consult a healthcare provider
Experiencing two or more of the following symptoms may be a sign that it's time to bring your healthcare provider in for help getting back on track:
Persistent feelings of sadness or hopelessness for two weeks.
Sleep disturbances (unrelated to jetlag) that don't resolve over two weeks.
Loss of pleasure from activities you normally enjoy for more than two weeks.
Persistently reduced appetite or increased cravings for food for two weeks. (Note, it's normal to crave foods or overeat following an extended period without access to your favorite foods. This generally goes away with time)
or any of the other symptoms of depression if they persist beyond 2 weeks after your trip.
Strategies for Adjusting to Ordinary Life after Travel
An extraordinary trip demands extraordinary self-care when you return home, here's how:
When you get home from a vacation and return to reality, everything seems dull and ordinary- good self care can give you things to look forward to, sensory experiences to enjoy, and comfort.
Good self-care practices can help us get through the post-travel blues and find our balance sooner. If you are experiencing post-travel blues, here are my therapist-approved ideas for self-care during an episode of the travel blues: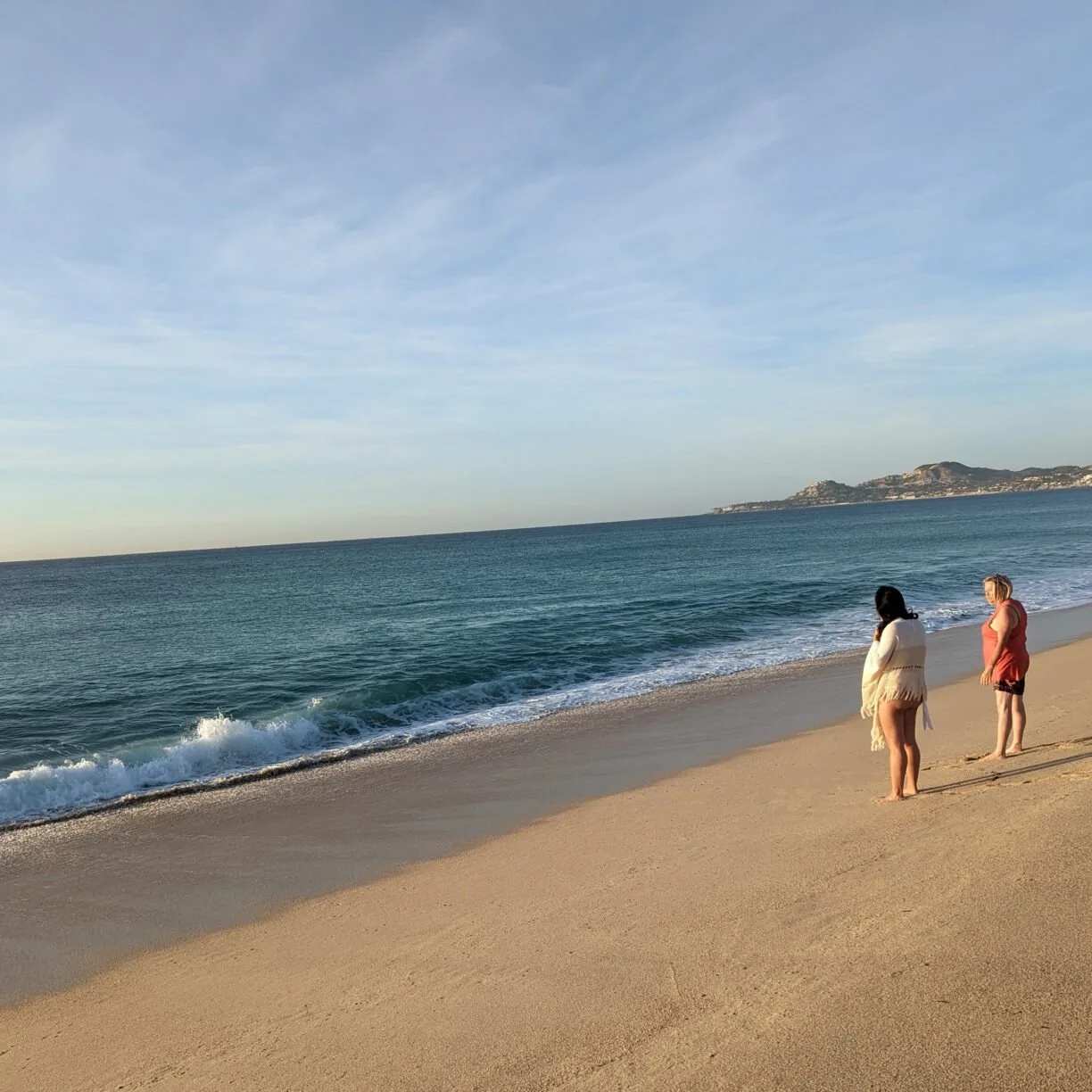 Practice Mindfulness & Accepting Feelings as Temporary
All emotions- even really strong ones- come and go in time. (This concept is behind the DBT therapy model and the popular mindfulness exercise used in many recovery programs: Urge surfing)
For the vast majority of travelers, a period of low mood after travel is temporary. New research in 2022 actually found that, based on a group of over 8524 South Koreans, not traveling increases a person's likelihood of a depression diagnosis. 1
That same study, published in Annals of General Psychiatry, found that "Participants who had not traveled for one year had a 71% higher risk of suffering from depression in the following year than did those who had traveled." 2
So practice kind care for yourself and know that, in the long run, your choice to travel will likely have a positive impact on your mood.
Accomplish Small, Short-Term Goals
Right when you get back from a trip is the perfect time to start on new goals or establish a routine. What have you been excited to try? is there a class, sport, or meetup group you've been wanting to try? Doing it in the week or two after you return will help your brain understand new and exciting things can happen in your hometown, too!
Personally, I like dedicating these days to going through my photos and selecting the best for that IG #photodump!
Redecorate Your Room
A new look can feel like a fresh perspective. This can come in the form of new wallpapers, curtains, pillow cases, etc. Travel changes us, and a decor redo can reflect that and help our room feel like our space. Anything new that you can change your environment for the better can brighten those first few post-travel days.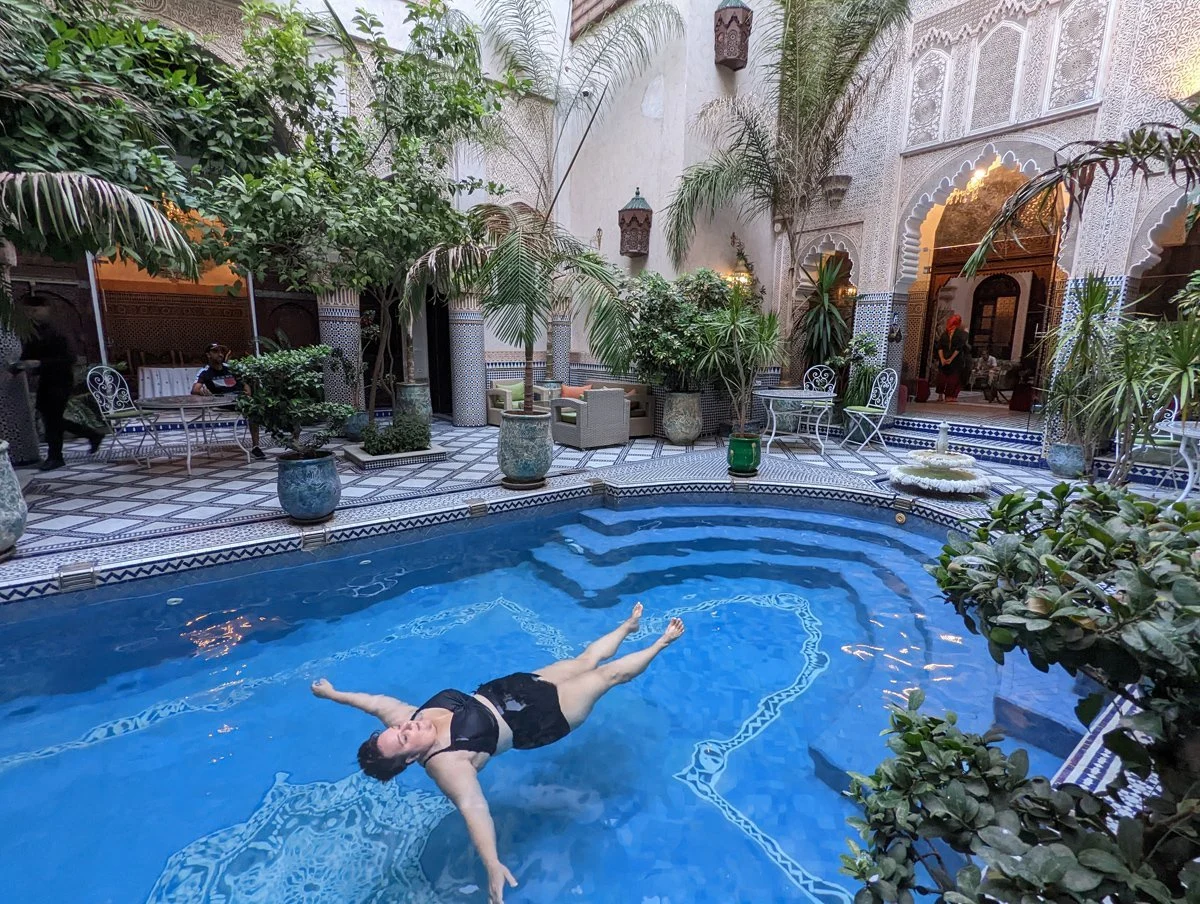 Learn Something New
When I return from a long trip, I have to rebuild my daily routine from scratch. I take this as the perfect opportunity to be intentional about creating the routine my body needs. Listening to a helpful podcast while making coffee, working on a puzzle each night while listening to TED talks, or hitting the gym after work are a few examples of ways you can hack you routine after it's been disrupted by travel.
Creative endeavors like starting a new musical instrument, working on a drawing, or painting can have serious mood boosting effects! 3
💅🏾 Treat Yourself!
An elegant dinner or lunch in that fancy restaurant? Those new shoes that you have been eyeing? With care for yourself and moderation in mind, treat yourself!
Traveling and staying in hotels and Airbnb's usually introduces me to at least one new product I know I need in my life. When the intense blow driers of Spain convinced me that my blowdryer back home was truly terrible, I got to go fancy-blow dryer shopping when I got back!
Even a minor splurge can give us something to look forward to and a little blimb of pleasure for our newly-bored post-travel blues brains.
Be A Tourist In Your Own Town
How well do you know your city or town? Have you tried a staycation?
Exploring my own city is one way that I try to capture the travel vibes again when I'm feeling low after a big trip. You might be surprised by what awesome places hide around the corner.
You can spend one day trying out all the coffee shops, and the next day searching for the best pizza place. You can also visit libraries and museums to immerse yourself in the local culture and get in touch with some home-grown inspirations (honestly, there are tons of free things to do in every city).
Try Volunteering
Guys, I'm newly hooked on trash picking. Armed with a grabber stick and a 5-gallon bucket, I've been roaming my neighborhood between my home and office, plucking litter from sidewalks, gutters, and hedges. Honestly: I hate the trash, but I love the feeling of knowing that I'm helping everyone in my neighborhood live in a slightly better place.
♻️💏 Volunteering Tip: New relationships are often an experience that snaps us right out of a low mood and, personally, I think volunteering is one of the best ways to meet people. Free from the pressures of a job, but also miles away from the discomfort of a first date, volunteer programs can be the ideal spot to meet a new friend or partner.
Go ahead and search for active volunteer workers needed around you, like local animal shelters, senior citizen organizations, or youth and sports programs and see how beneficial it can be!
Maximize your Free Time
All this free time can be spent creating something – either from scratch or from D.I.Y stuff that's being sold in stores. It can be a coloring book, journal kit, or scrapbooking kit. If you aren't feeling artsy, you can also spend this time on a self-awareness journey through meditation or yoga classes.
You may also have a book or a podcast that you have been wanting to mark off from your list. When you're done, the end result will be rewarding and will often leave you wanting more.
Host a Micro-Party
When you're feeling down with post-travel blues, you don't see yourself socializing just yet. However, this may actually be the time to host a dinner party or even a simple get-together afternoon with family or closest friends. The preparation time will keep your mind busy and the party mood will certainly make you forget your blues.
If you and your guests are up for it, you can even have a costume party, and who knows – you all might have the best time together on this out-of-the-blue event.
Get in Touch with Old Friends
There are many ways to reconnect with old friends and while some of them may start off as a little bit awkward, you'll be sure to end up having dinner or coffee with a couple of friends. I did have a recent rekindling with one of my high school friends, and it surprised us both that it felt like there were no years in between the last time we talked.
You can start by sharing an old photo via email or messages, and let the conversation flow from there!
Final Thoughts
It can be harder to keep a positive attitude while you are dealing with post-travel blues, but these activities can absolutely help you focus on the good stuff. There is also no shame in seeking professional help during this time.
For most travelers, post-travel blues is as fleeting as jetlag. However for some, it may require professional care. If your post-travel low-mood begins to take the form of appetite changes, difficulty getting out of the house, sleep problems, and feelings of hopelessness, it's time to consult your doctor or a mental health care provider. Read more about signs of blues via the Mayo Clinic or WebMD.
💡 Hint: For many travelers, planning another trip can help ease the discomfort of returning to normal work, life, and social engagements after a big trip. Even if you won't be traveling again for many months, putting a little time into researching your next trip can help you ease into your return home while remembering that there are more adventures on your horizon.
On your next travel, try to observe the ambiance on the plane (or bus) that leads to your destination. You will see that most travelers are giddy, all dressed up, with their best accessories already displayed for those snappy photo ops. On the trip back, however – notice how some people look tired and spent as if they had not just had a vacation! It's the worn-out look that shows the blues slowly exuding from the inside.
Tell us how you avoid post-travel blues in the comments section below!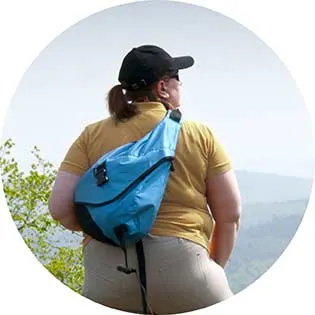 Lynli Roman's unique approach to travel is informed by decades of experience on the road with a traveling family and, later, years spent as a solo international traveler. When she's not writing about Seattle from her Pike Place Market apartment, Lynli writes on-location while conducting hands-on research in each destination she covers. Lynli's writing has been featured by MSN, ABC Money, Buzzfeed, and Huffington Post. She is passionate about sharing information that makes travel more accessible for all bodies.
Sources
Hyun, S., Lee, Y., & Park, S. (2022). No travel worsens depression: reciprocal relationship between travel and depression among older adults. Annals of General Psychiatry, 21(1), 1-6. [↩]
Hyun, S., Lee, Y., & Park, S. (2022). No travel worsens blues: reciprocal relationship between travel and blues among older adults. Annals of General Psychiatry, 21(1), 1-6. [↩]
Davis, M. A. (2009). Understanding the relationship between mood and creativity: A meta-analysis. Organizational behavior and human decision processes, 108(1), 25-38. [↩]