It is a common opinion of Portlanders that Fall is the best time of year in our beloved city, and I couldn't agree more. As we start breaking out the raincoats and light sweaters in preparation for this spectacular season, the city begins bursting with activities, many of which can only be enjoyed during this mild-weathered time of year!
In this post, you'll learn tips from me (a local!) about can't miss autumn activities in Portland, Oregon. If you're planning a trip for September, October, or November, you're in for a treat. During these autumn months, Portland is more lively than usual with festivals, markets, and performances almost every day. Follow along for my top tips for things to do in Portland during your fall trip: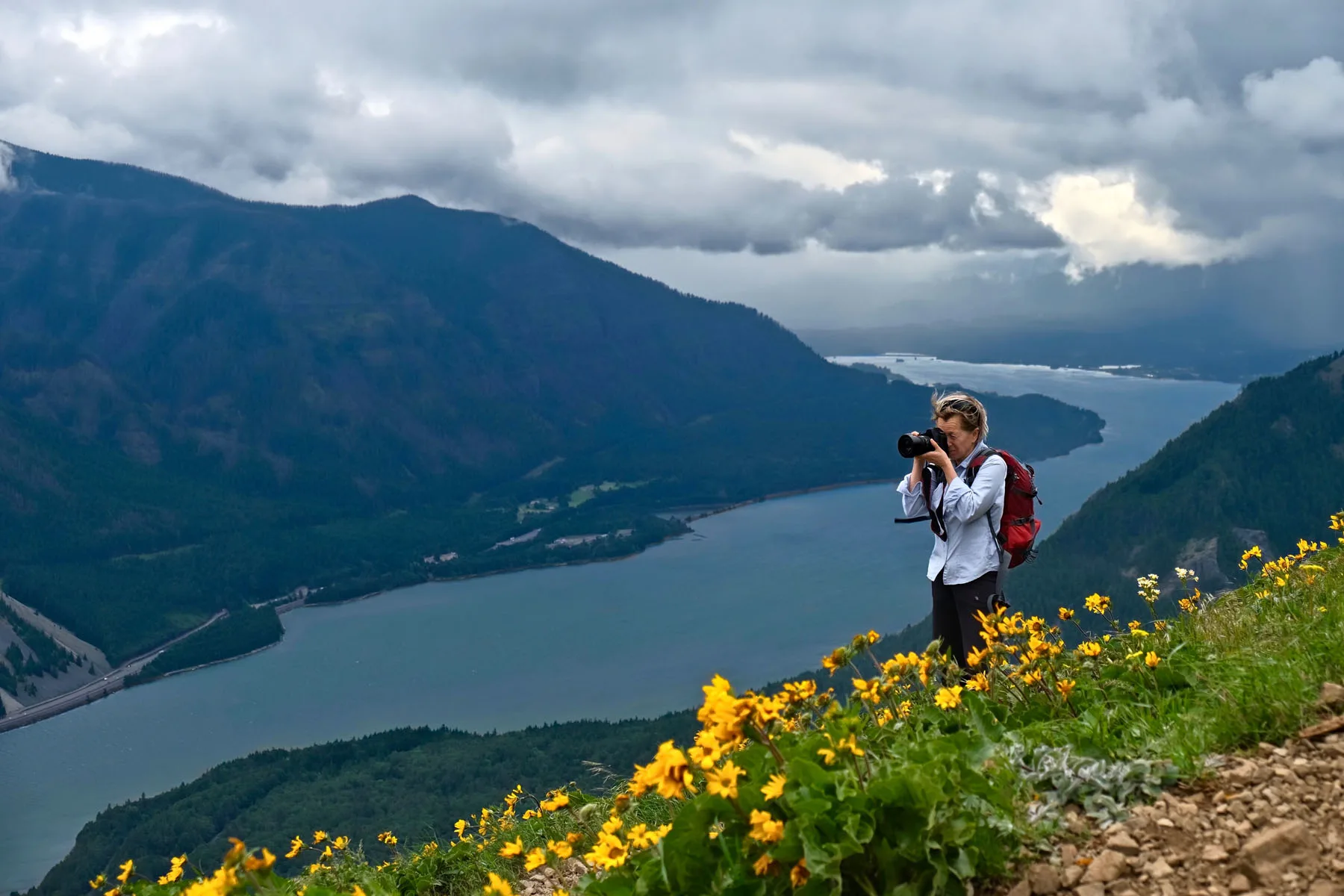 Explore Portland's Walkable Neighborhoods
Portland is generally described as being separated into four quadrants, each with its own shopping districts that are entirely walkable. I have included each area's walkability score for those on their first visit to plan your transportation needs(or lack thereof).
All of these areas will have as many places to eat or drink as they will have to browse anything from souvenirs to local goods to designer wares. Much of the Fall season here is very light rain (what most other parts of the country would consider to be a drizzle) and crisp temperatures usually around the 60s—very walkable or bikeable. If you aren't up for the walk or the weather is not permitting, the city has all the Public Transit and rideshare services that one could wish for to get you where you want to be!
Northwest 21st & Northwest 23rd – Walkability score: 93 out of 100
Set amongst canopied historic neighborhoods and buildings dating back over a century, these two streets combined are the most condensed and diverse in their activities. One could shop a posh boutique, see a movie at a historical theater, and then hit up a dive bar all in the same area. With everything from curiosity shops to Persian rugs to be browsed—it really has it all, and with that 'uptown' Portland charm to boot.
Southeast Division & Southeast Hawthorne – Walkability score: 91 out of 100

Between these two main shopping districts, there is miles of variety to explore. Portland's inner East side is home to some of the city's most popular food cart pods, vintage stores, restaurants, shops, and craft bars.
As I mentioned before, the weather here for most of the Fall season is actually very mild and quite enjoyable. If you're not up for shopping, but still up for a stroll, Laurelhurst Park is only a few blocks North of Hawthorne, and has acres of Nature to take in. Vast lawns, a duck pond, and miles of well-maintained, paved trails are set right inside of the bustling Hawthorne district. The Southeast has such a wide array of establishments that have so much diversity, that I feel it is a must-see upon your visit to Portland.
Southwest Waterfront – Walkability score: ~50 out of 100

The Southwest Waterfront is a newly developed part of Portland, with a lovely esplanade lined with a few restaurants, and some great upscale shops. The south Park blocks along the Willamette River are often full of entertainment and plenty of space to lay out a blanket and have an afternoon picnic amongst the trees! It's also worth mentioning that Fall is my absolute favorite time of year to attend the Portland Saturday market, the country's largest outdoor arts and crafts fair (takes place every Saturday and Sunday in this area).
Northeast Alberta – Walkability score: 93 out of 100
Alberta may be the best district of all the quadrants if you ask me, due to the inclusion of the many art galleries scattered amongst the shops selling Portland-based wares. There is no shortage of trendy boutiques either, while still maintaining our city's small-town vibe at the same time. Plenty of pit stops line the street along the way to warm up and recharge with an expertly-made latte, or even a craft cocktail if you so desire.
The menu along Alberta covers all the bases from comfort foods, authentic global eats, or even higher-end farm-to-table experiences. The venues down this pass can vary from eating inside of a school bus clad with tables for dining, historic buildings, to newly raised modern architecture. Alberta is by far my favorite street to frequent, and I don't even live in that corner of town. It surely will not disappoint!
Take a Day Trip from Portland to Experience Autumn in the Oregon Wilderness
Geographically, Portland is located in quite a unique spot- set deep in a valley that shields us from the major weather systems that annually dump tons of snow on Mount Hood. It's for this reason that our Fall weather is (fairly) predictably so temperate and pleasant. To make the most of it, pick any direction and end up somewhere breathtaking within the hour.
To the South, we have some of the last old growth forests left in the entire nation. If you haven't been in an old growth forest before, you are in for quite a treat as they appear to be straight out of a fairy tale! Head towards Eagle Creek for the full splendor of these forests and enjoy some lunch on a sunny day to be back in Portland by dawn.
To the North, I highly recommend visiting Timberline Lodge on Mt. Hood. There will be snow, so I suggest a warm coat. But, who wouldn't want to visit one of the sites that The Shining was filmed at while drinking a velvety hot chocolate?
To the East, take the scenic byway all the way to Hood River (follow my guide here) and grab some excellent food and beer at a craft brewery. You will travel along the scenic Columbia Gorge the entire way and stop at Multnomah Falls (and the neighboring falls) as well as the historical Vista house on the way there.
During the Fall, Hood River has what is called the "Fruit Loop": once in Hood River, you will travel along a predetermined loop that will have many stops at all the fruit farms right during pear and apple season. Stop at any or all of the farms to pick your own fruit, take in the gorgeous views, and feed some of the animals. Its as wholesome as it gets
Finally, Oregon's most iconic landscape to the West is the famous Oregon Coast. This is admittedly the longest trip (about 2 hours) but equally-if not more- worth your while. Visit the charming cities of Seaside or Cannon Beach to see Haystack Rock (where The Goonies was filmed), white sand beaches, carnival-like amusements, and fresh seafood restaurants. This beautiful trip can have you back in Portland by sunset and will certainly be one of the most memorable places you visit!
Visit Willamette Valley Wineries
Due to the volcanic activity in this region throughout history, the Willamette Valley has some of the richest soils on the left coast. Head South about 45 minutes from Portland and you'll find yourself in our scenic wine country. You'll see a sign or ten about every few miles directing you to the wineries down Highway 99 West. Pop in or schedule tours and tastings of some of the best red and white wines our country has to offer! Bonus: Most offer shipping so you don't have to worry about flying back with any purchases if you want to take some home with you.
Pick a Pumpkin on Sauvie Island
Last but not least, just outside of downtown is Sauvie Island. This Manhattan sized island on the Columbia River is unrivaled as far as Fall activities go—even to local Portlanders. Sauvie is home to many farms that open themselves to the public in the Fall and make their pumpkin fields accessible to all. You don't have to buy a pumpkin to have a good time though!
At this time of year, these farms are full of festivities from morning to night. There are food carts, hay rides, pony rides for the kids, craft beer on draft for the adults, candied apples, corn mazes, and even evening concerts! It truly is a spectacle, and sure to form fond memories of your visit to Portland.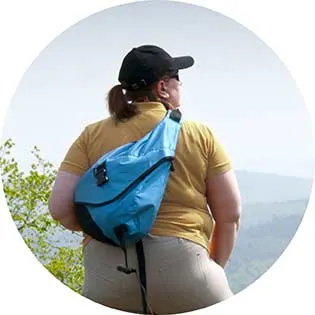 Lynli Roman's unique approach to travel is informed by decades of experience on the road with a traveling family and, later, years spent as a solo international traveler. When she's not writing about Seattle from her Pike Place Market apartment, Lynli writes on-location while conducting hands-on research in each destination she covers. Lynli's writing has been featured by MSN, ABC Money, Buzzfeed, and Huffington Post. She is passionate about sharing information that makes travel more accessible for all bodies.