This blog is reader supported. As an amazon associate, I earn from qualifying purchases.
You've probably visited sun-drenched white-sand beaches, but a beach trip in the United State's Pacific Northwest is an entirely different kind of beach trip! In this post I'll be reviewing my packing tips for Washington and Oregon beach trips. Whether you are headed to the Olympic Peninsula to enjoying the majesty of the Pacific Northwest seacoast and Olympic National Park, taking the Ferry to Bainbridge Island, or exploring the countless beaches and inlets of the Puget Sound, packing for a Pacific Northwest beach trip requires a unique packing list. Here's my list of must-haves:
1. A waterproof blanket
In the Pacific Northwest it rains. It rains a lot. Even if you luck out and visit during a series of sunny days, the chances of plopping down in a wet spot are better than average! Pack a waterproof blanket so you can get comfortable on the beach without getting wet!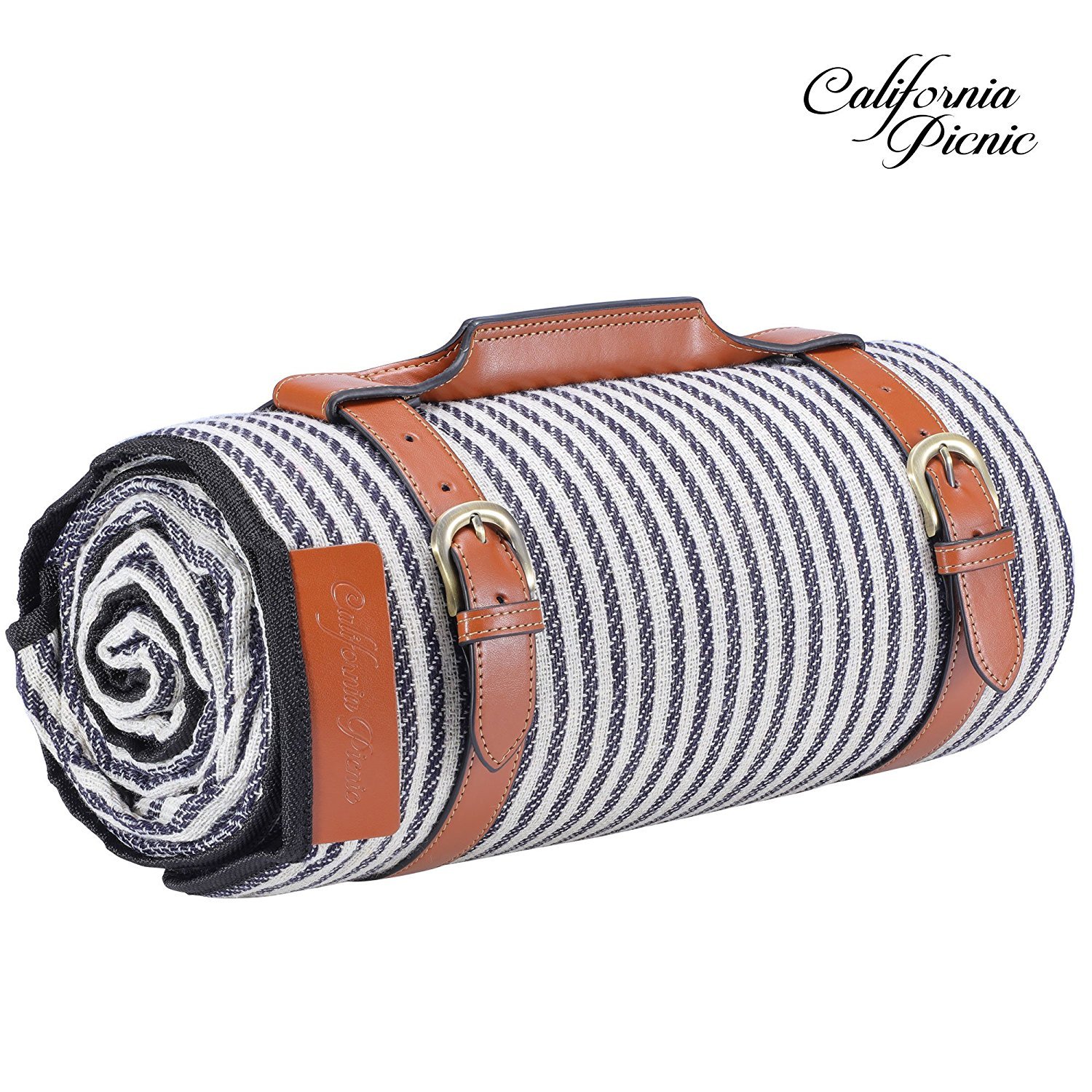 2. A kite
Although you may not have flown a kite since you were a child, a Pacific Northwest Beach is the perfect place to play again. Because our beaches rarely accommodate swimming, other beach activities are popular here – including kite flying! The strong breezes on the coast make this an engaging and sometimes challenging activity. (Kites often fly unaided and unattended, making it an easy way to aerially mark your place on the beach for wandering friends or family members to return to.)
Consider a packable kite so you can put it in your bag without worrying about parts and pieces.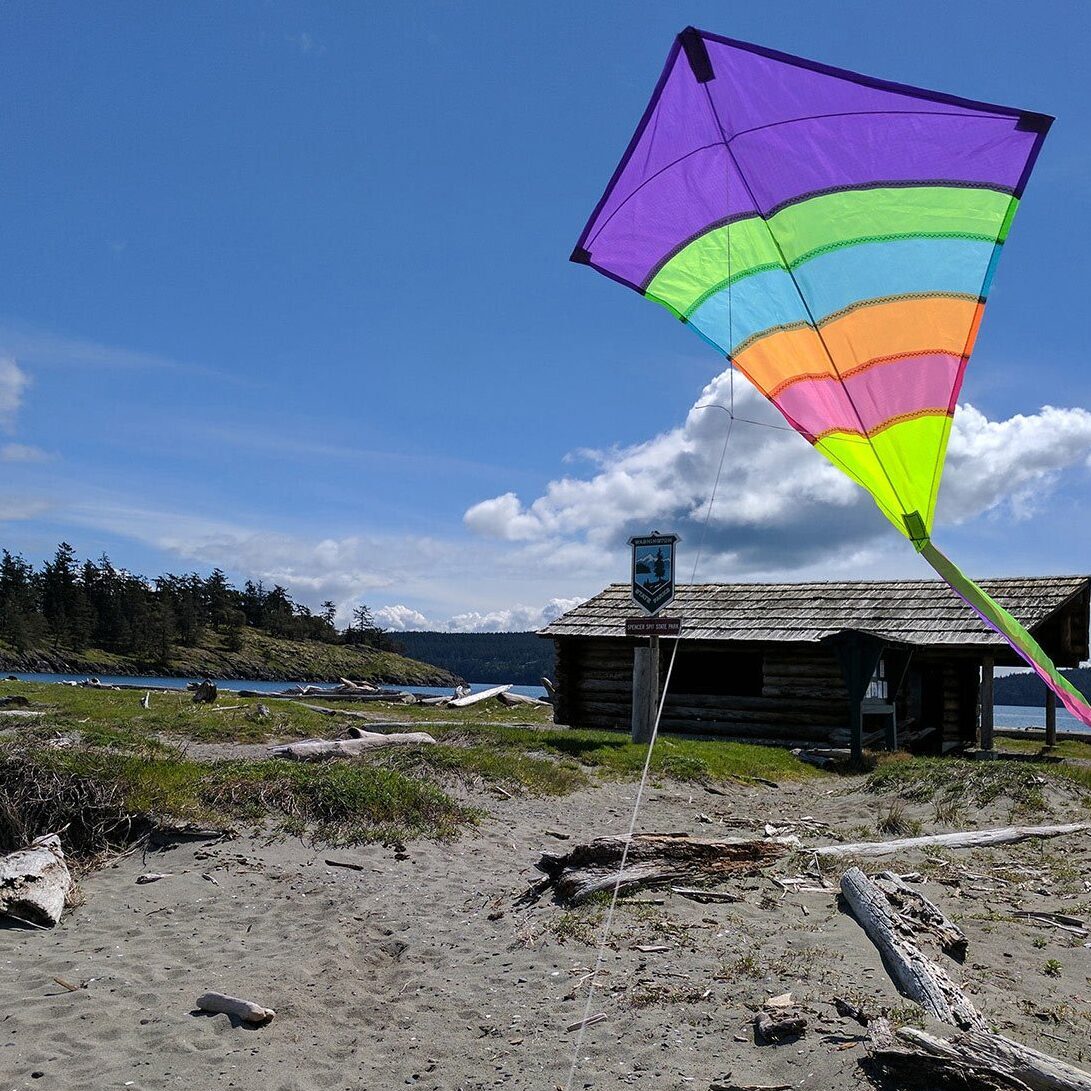 3. Waterproof boots
Half the fun of Pacific Northwest waters is exploring all the creatures that live on the tidal flats. Because the water is often ice-cold even in the summer, you'll need a way to keep your feet warm and dry. You may not need backcountry grade waders, but a boot you can trust to keep you dry through a puddle should be enough. My beloved Blundstone boots – though leather- are actually my favorite beach boots. High-quality leather boots sprayed with waterproofer should be sufficient unless you plan to intentionally wade.
Boots- rather than sandals- are important to pack because many of the access points for Pacific Northwest beaches require a brief hike at a steep incline which may not be safe in lightweight sandals.
4. Hammock
One of the best ways to enjoy a Pacific Northwest Beach is from a hammock. Because, in the Pacific Northwest, forest meets open water with very little buffer between the two, it's easy at many beaches to find a place to secure a hammock.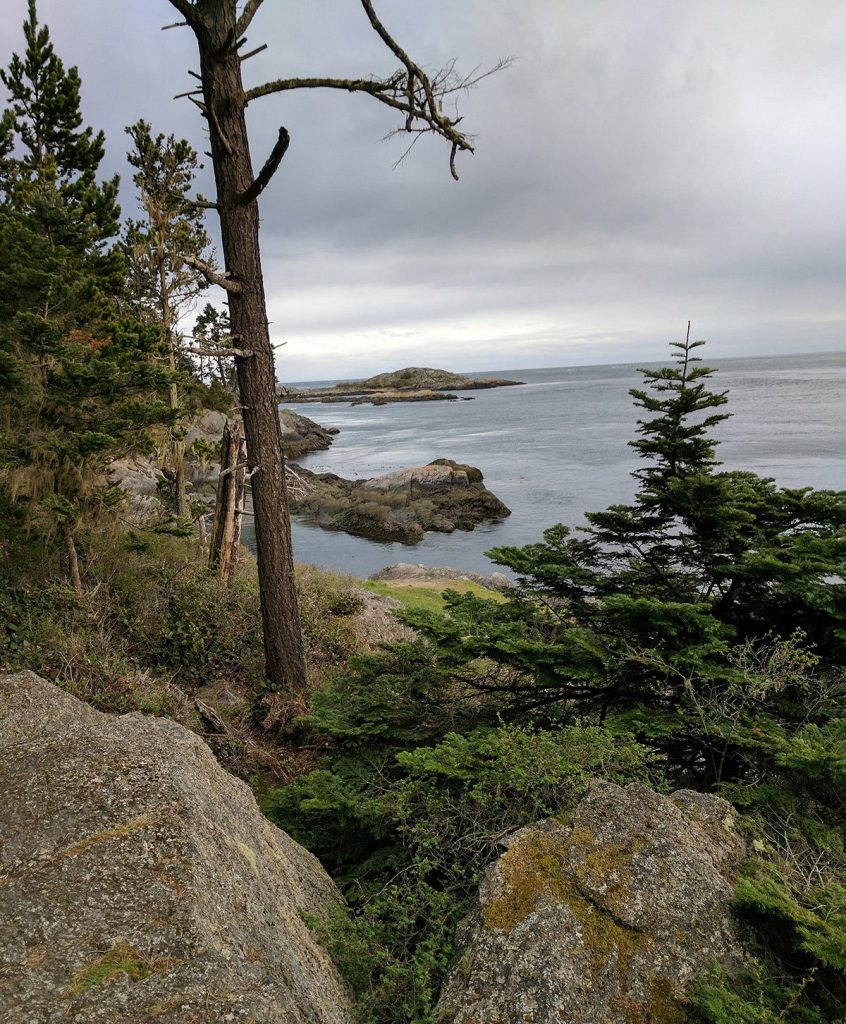 5. Empty plastic bags
If you or your kids are treasure hunters of the organic variety, Pacific Northwest beaches will reward you richly. Whether it's bits of sea glass, driftwood, shells, or fallen barnacles, beachcombing in the Pacific Northwest is the most satisfying beachcombing I've experienced anywhere in the world!
Suitable for art, craft, jar-fillers, objets d'art, or souvenirs, many objects on the beach can be legally collected (check local jurisdiction for laws about driftwood collection) and taken home. Many items will be wet or potentially even stinky, so bring plastic bags or repurposed plastic containers so you can keep your treasures without ending up with wet, stinky pockets.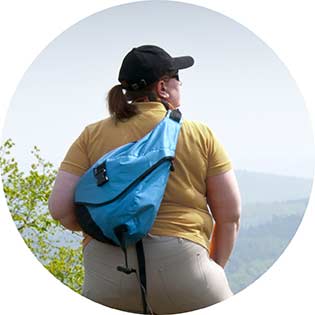 Artist, digital nomad, and highly sensitive person, Lynli started traveling full time as a digital nomad in 2018. Writer and Illustrator by day, remote-destination explorer by other-days, Lynli is passionate about pushing the boundaries of her own comfort zone, exploring the world as a female, fat, one-bag traveler, and journalling it all on WanderBig.com