Naples, Italy often gets overshadowed by cities like Florence, Rome, and Venice; but this magnificent city is worth visiting for these 7 reasons.
Known for its archaeological museums, street life, and art, Naples has something to offer everyone. From the breathtaking architecture to the mouthwatering food, here are a few reasons that make Naples, Italy worth visiting.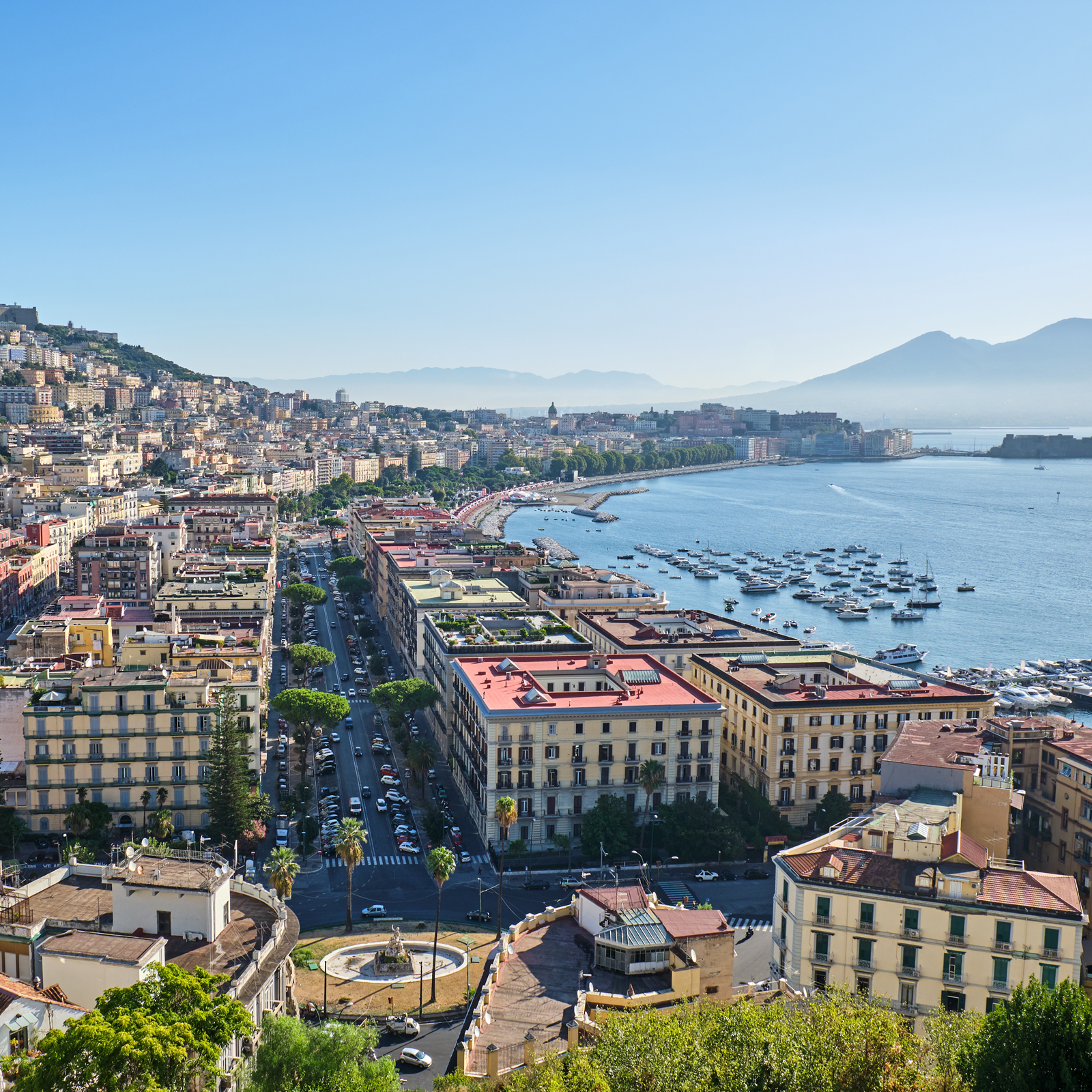 #1 Visit Naples for The History
Naples is one of the oldest inhabited cities around the globe. Some settlements found by archaeologists around the area can be dated back to 2000 BC. The city later served as a cultural center of the Roman Republic and became the capital of the kingdom of Naples after the fall of the Roman Empire. What's interesting about this city is that it is built in layers rather than expanding outwards and has an underground network of caves, tunnels, and Roman ruins beneath the modern city.
During the second world war, this city suffered great damage as a result of heavy bombing, however, its recovery in the aftermath of the war became one of the biggest success stories of the country. Naples is tailor-made for all the history buffs out there. If you are interested in learning about history, Naples is the place to be.
#2 The Underground city and unusual sites
Taking a walk on the streets of Naples you won't be able to tell the difference, however, these seemingly normal streets are hiding a whole other world beneath them. Beneath the streets is a city of underground tunnels. Some of the most fascinating sites in this underground city include the Crypta Neapolitan, which is a 1st century BC tunnel, and a historic tomb known as the tomb of Virgil.
Here you will find all sorts of unusual sites like hospitals that fix broken dolls, an underground altar that cures headaches, a garage that houses over 50 vintage Vespas, a cemetery filled with eerie objects, and an Ancient Greek watchtower in a theater.
Most of these sights are very easy to miss, so to make sure you don't miss anything you can buy a copy of Secret Naples by Valerio Ceva Grimaldi and Maria Franchini which will take you to some of the most fascinating parts of the city.
#3 Naple's Magnificent architecture
The historic town center of Naples is home to around 500 historic churches some of which date hundreds of years back. Some of the churches and chapels took a lot of damage during the world war II bombings, but a lot of the historic architecture remains and attracts tons of tourists from all over the world.
Religion is a very important part of life for the locals and if you appreciate religious art and architecture you need to visit some of these churches and chapels when you are in the town center. Some of the most exquisite pieces of architecture in the city include Cappella Sansevero, Veiled Christ, and Pio Monte Della Misericordia.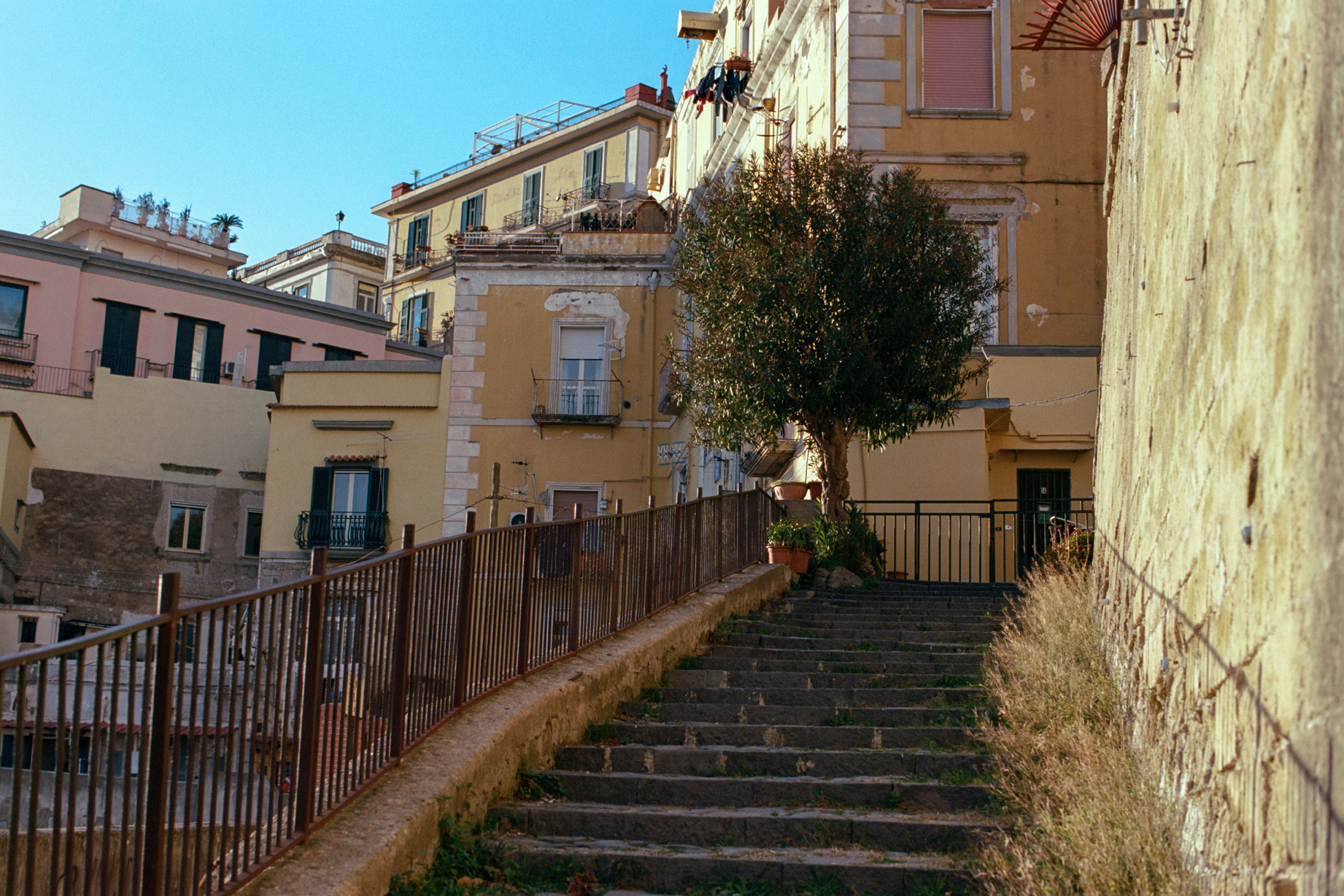 #4 World-class museums and art
If you are an art and archeology fan, Naples has several of the best museums in Italy that you will certainly love spending time in. Among the most popular museums are the Museo di Capodimonte and the Museo Archeologico Nazionale di Napoli.
The Museo di Capodimonte is located above the main city on a high hill in a Bourbon palace and is surrounded by a beautiful park. It is one of the most popular museums not just in Naples but in all of Italy, as it houses a rich collection of Neapolitan paintings and decorative arts. It also boasts 13th to 18th-century artwork by different Italian art schools and popular artists like Titian, Lorenzo Lotto, and Raphael.
The Museo Archeologico Nazionale di Napoli on the other hand is an archeological museum that is known for housing collections of some of the highest quality works from Roman, Greek, and Renaissance times. It is also home to some of the finest frescoes, mosaics, and other artifacts that are worth seeing.
#5 The Pizza alone Makes Naples worth visiting
No matter what part of Italy you are in, If you ask people where you can find the best pizza the answer will be the same: "Napoli." Naples is where pizza was invented for the first time in the 18th century and is known as the home of pizza. Over the past few centuries, the locals have raised their pizza to a form of art. Some of Naples' best pizzerias can be found on Via Dei Tribunali, where you will find some of the finest pizza that you will ever have.
#6 Neapolitan cuisine, in general, Makes Naples worth Visiting
Naples has a lot more to offer than just pizza. Unsurprisingly, Neapolitan cuisine contains many local seafood dishes like clams, calamari, octopus, sea bass, and much much more. The restaurants situated near the bay specialize in seafood and draw in thousands of hungry locals and travelers every day.
However, if you aren't a fan of seafood (or have a shellfish allergy) don't worry! Naples also has a wide variety of regional dishes made from vegetables grown in the volcanic soil of Vesuvius, cured meats, and delicious sweet pastries served with wine of your choice.
#7 The locals
More than anything else, it's the people of a country that make it worth visiting. The people of Naples make it a special place for anyone who visits. If you jump on the internet you will find people telling you how dangerous and unsafe the city is, but the reality is quite different. Most residents here are open-minded and eager to welcome tourists to their city. In hostels and guesthouses, hosts will often welcome guests like family. Of course, there are bad people everywhere, and travelers should use basic travel personal safety tips, but the locals here are predominantly welcoming and friendly.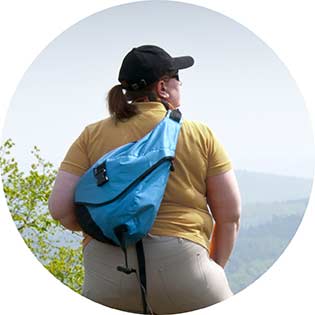 Artist, digital nomad, and highly sensitive person, Lynli started traveling full time as a digital nomad in 2018. Writer and Illustrator by day, remote-destination explorer by other-days, Lynli is passionate about pushing the boundaries of her own comfort zone, exploring the world as a plus size, one-bag traveler, and journaling it all on WanderBig.com