This blog is reader supported. As an amazon associate, I earn from qualifying purchases.
Traveling solo can be an incredibly enriching experience. Over the years, I've spent about a year total traveling abroad alone. Although being an introvert helps, I always miss my friends and family back home.
As a solo traveler and someone with experience working in the mental health field, here are my tips for caring for yourself and your relationships while satisfying the itch to see the world as a solo traveler.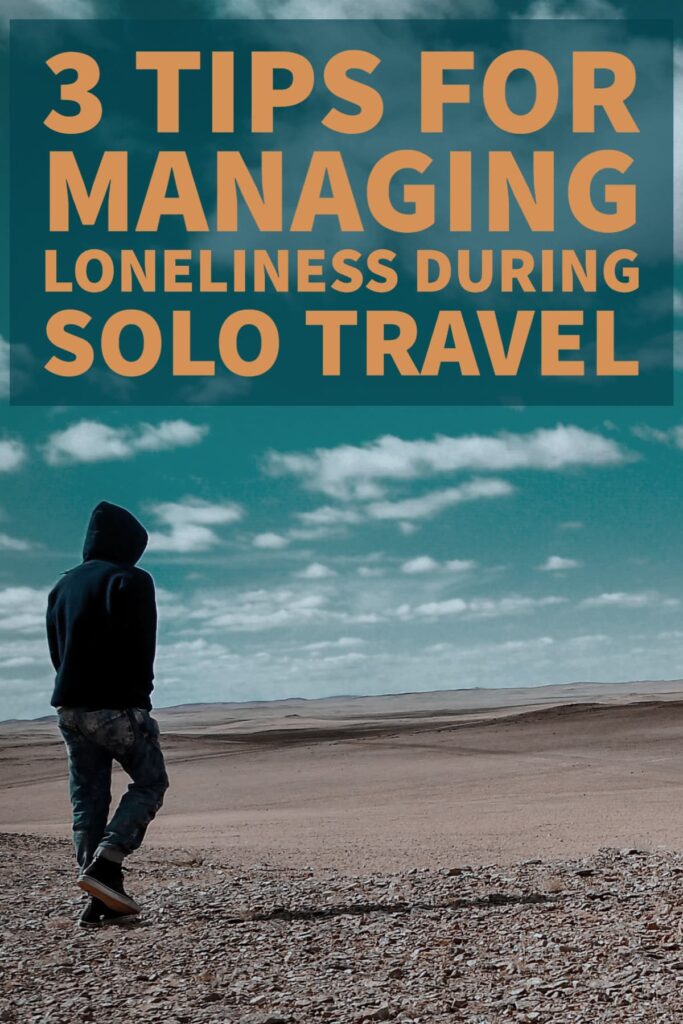 1. Say Goodbye well
It will be tempting to ghost. You may want to avoid the difficult parts of saying goodbye. Don't.
Plan a goodbye party and take time to make it meaningful: instead of a night out drinking and leaving for your trip hungover, invite a meaningful going away: gather your people. Tell them you will miss them collectively and individually. Name why and give yourself to be sad and accept the sadness of those you are saying goodbye to. Invite them to speak blessings over your journey. Make specific plans for how you will reconnect with individuals upon your return.
Saying goodbye well is essential to traveling well long-term. Without attention given to endings, distance, and the emotions felt in saying goodbye- you risk damage to your relationships long-term.
2. Remain Present – Digitally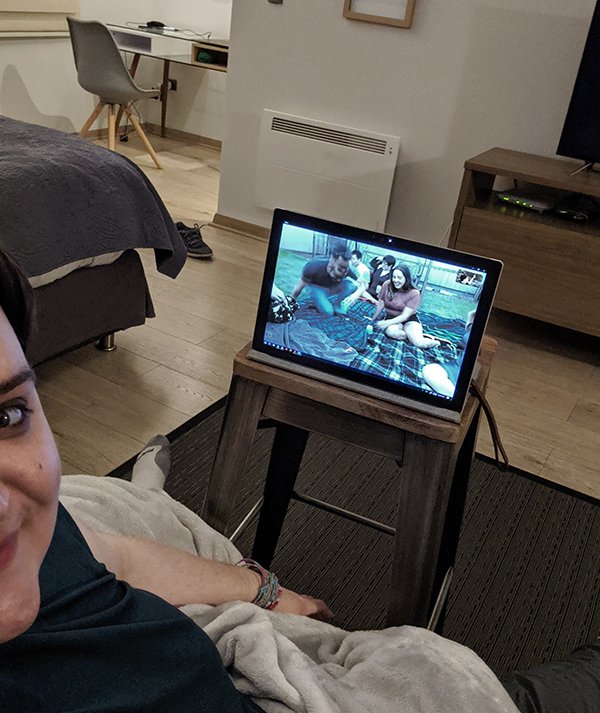 If the COVID-19 pandemic taught us anything, it is that when we can't be present with each other we can still– kind of– be present through video for important moments. Conspire with a friend or family member to help you be virtually present at significant events in the lives of people you love. Nothing can replace your presence, but scheduling to be virtually present can take some of the sting out of your absence
Good wifi can be spotty when traveling to some areas, but you can plan ahead to be present at important events by booking yourself upgraded lodging, if needed, for the day and making arrangements for another guest at the event or party (NOT the guest of honor) to help coordinate your virtual presence.
3. Send Postcards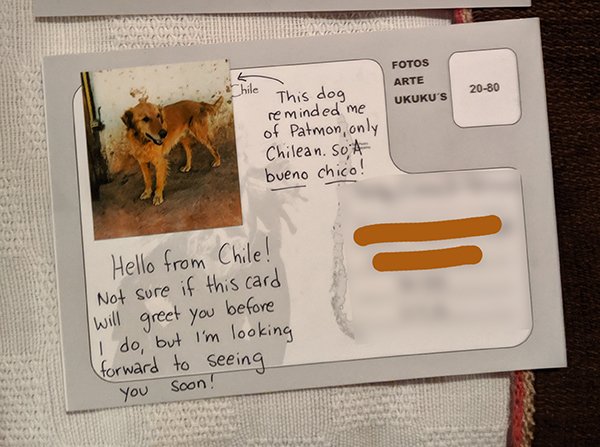 Postcards are one of my favorite ways to stay connected when traveling (At least, on trips where I know the postcard will reach home before I do!) Postcards are a lost art- I think they are one of the very best ways to tangibly send a reminder that we're thinking of someone. They require a little more effort than a text or dm, but that's the whole point of a gesture to let someone know we care about them, right?!
Psychologists know that physical presence impacts our brains, relationally, in a different way than virtual presence. Postcards provide your loved ones with something tangible- that they can touch- reminding them that they are remembered and valued enough to take the time to send a postcard.
PRO-TIP: Stickers can be added to the back of a postcard at no charge. Use a travel printer to print custom stickers to make your postcards really personal. (I've traveled with both a Canon IVY printer and a HP Sprocket and while both are solid choices, I preferred the Sprocket) I usually print stickers for my postcards of me smiling in front of a famous landmark- or occasionally I'll send postcards with random photos that remind me of the recipient.
4. Co-Conspire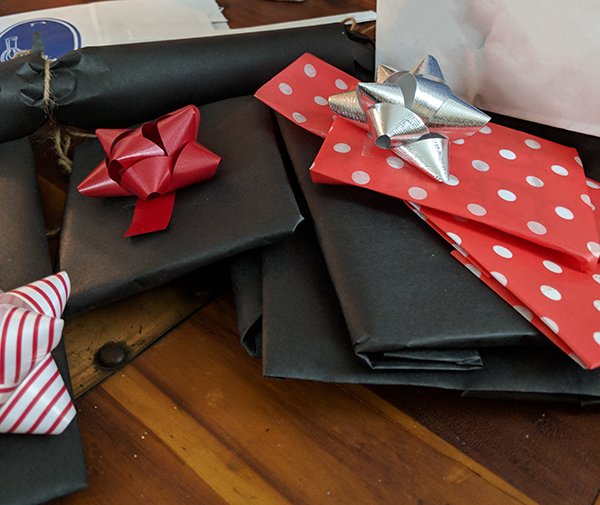 Plan ahead for events you'll miss, and conspire with a trusted friend to help be a part of major events. In addition to being digitally present, there are other ways to make your care known: Venmo the organizer of a party you'll be missing to pitch in for a round of food or drinks, leave wrapped gifts with a friend to distribute in your friend circle (or, have them receive and hand-deliver packages of online-ordered gifts)
Asking that friend to hold gifts and gift them in your absence can go a long way to maintaining intimacy in relationships (just be sure to include a little gift for your errand-runner!).
5. Download your friend's podcasts and YouTube channels
Don't just put relationships on hold until you return, and don't reduce your phone or video conversations simply check-in on what you each are doing – do your homework and show interest in what they are up to. Checking out their media and encouraging them in their public ventures shows you care.
Podcasts and YouTube channels from people we love can also help us deal with loneliness when we are far away and adapted to vastly different time zones.
6. Play with your People
People bond best when they play. When you aren't having shared experiences, it can become more difficult to maintain relationships-. Create new shared experiences- even though you are apart- by sharing games.
Digital or Physical
You have options for keeping play alive with friends and family back home. Lots of apps provide the option of interactive play between time zones (Draw Something and Words with Friends or even Chess are basic options) but you can also use your phone's camera to play old school road trip games.
Games you can play:
1. I spy: take turns sending each other photographs that contain an object of the letter of the alphabet that you're on, have your partner guess which item in the photograph you "spied" – the sillier the better!
2. Tiny toy traveler: (great with kids) before you depart, take your child friend to a toy store and pick out a tiny toy such as a finger puppet. Pack your new friend up when you leave and take photographs of it in all the exciting places you visit.
3. When something reminds you of someone, tell them: send a text to a friend every time you see their "patronus" (i.e. a beagle, or a bunny). A tough part about friendships on the road is that you lose little connection points that you'd have if you were doing things together. So look for them. Keep running jokes rolling as points of connection.
7. Keep it Real
Above all, stay present in your relationships. Your friends and family are excited for you, but if -when you connect -the conversation only covers your adventures and perhaps major news from back home, you can expect to slowly lose connection in that relationship over time.
Attend to your people, remember what's going on for them, follow up, ask questions. If you struggle to find things to talk about- play games like described above. Sometimes structure- even if it's a phonecall of mostly silence while also playing a game of online chess- can be a source of spontaneity and connection.
Final Thoughts:
It may be tempting to focus mostly on how you will cope with being away from your people, but your travel will impact your relationships and the people you are in a relationship with. Care-ful travel means caring for your people back home in a way that shows them that you value them and preserves the relationship to resume fully when you return.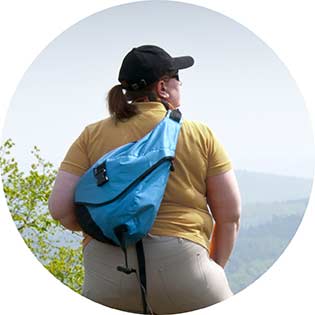 Artist, digital nomad, and highly sensitive person, Lynli started traveling full time as a digital nomad in 2018. Writer and Illustrator by day, remote-destination explorer by other-days, Lynli is passionate about pushing the boundaries of her own comfort zone, exploring the world as a plus size, one-bag traveler, and journaling it all on WanderBig.com