Today I'm sharing some of my favorite destinations in Wexford, Ireland- where I stopped for a long weekend before visiting Killarney Ireland. Though I also visited several other communities, Wexford and Killarney were my two favorite spots, for very different reasons.
After exploring Dublin, I headed out of the city to explore Ireland's natural beauty and smaller communities. Since I was traveling with a companion on this trip, we rented a car and drove along the southern coast of Ireland from Dublin Wexford, Waterford, Cork, and Killarney.
Why Wexford, Ireland?
While Killarney tops many lists of the best tourist destinations in Ireland, boasting a national park, castles, and all the kitsch a tourism-based local economy creates- in Killarney, I felt every bit like a tourist being guided and managed by hospitality and tourism pro. Wexford, on the other hand, was the opposite- in Wexford, I felt both ordinary and honored with hospitality. There, we were welcomed by nearly everyone we came in contact with- and were left with full hearts by the hospitality offered by the locals of Wexford.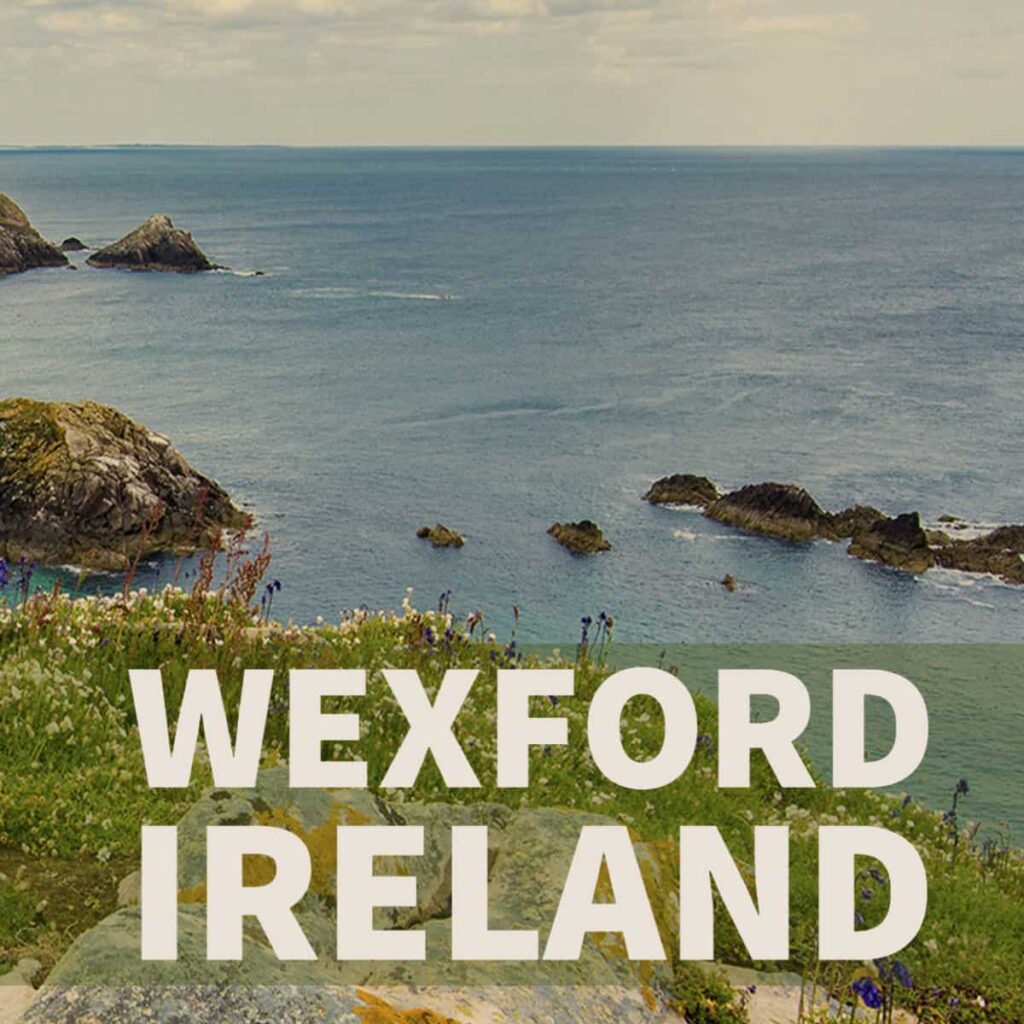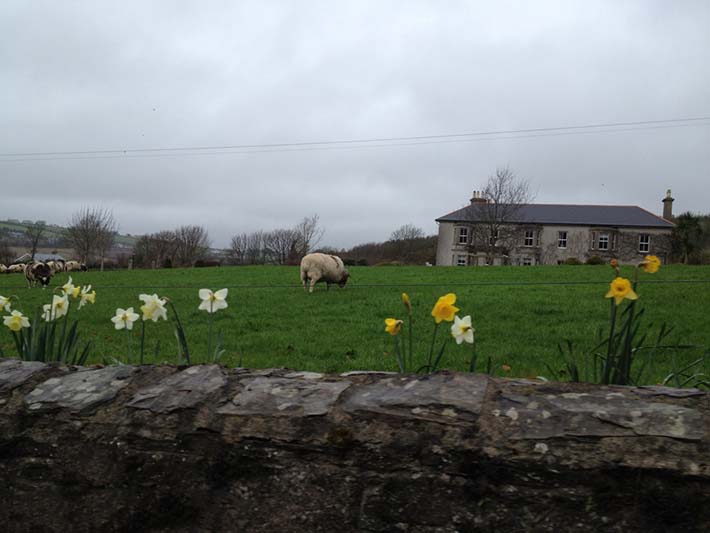 Wexford afforded us the opportunity to spend time getting to know a part of Ireland less traveled by tourist, and in that, to get to know a little more of the authentic side of modern Ireland.
---
The Highlights
before I jump into a detailed itinerary and tips for navigating Wexford, here are the highlights, with ratings. A stat added means it's one of my absolutely-can't-miss recommendations.
★New Ross & SS Dunbrody (a reproduction immigrant ship)
Walking tour of Waterford (Cheap & departed from city center tourism office just before and just after lunch)
★Ballinesker Beach (A stunning beach with a beauty that haunts me to this day)
Whites of wexford
Knights Templar Church Ruins
★ Cistin Eile Restaraunt
Harbor Walk
---
Why travel off the beaten path?
In a large city or a smaller town with a tourist based economy, I often feel treated like a product- an object to be handled and squeezed for maximum return on investment.
In smaller towns, off the beaten track, there may be less to "do", but there is far more to experience. Additionally, especially as was our experience in Wexford, local business owners are thrilled to have international tourists, and may go above and beyond. In a city less accustomed to tourism, business owners are more likely to go above and beyond for tourists, in hopes of promoting what their community has to offer. We enjoyed many comped entrees and hotel upgrades in Wexford, and I'm always pleased to report how much fun we had in this small city off the map for most tourists.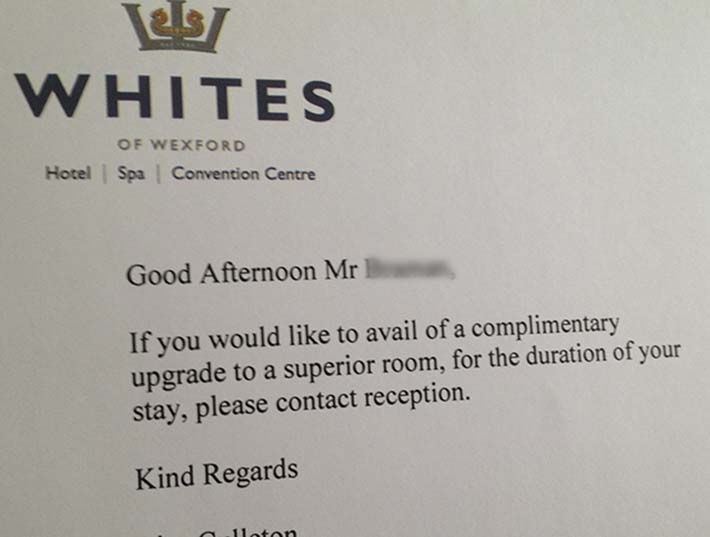 IMPORTANT TIP: While the touristy areas of Ireland have accommodated the US practice of walk-in seating for dinners, in most areas of Ireland you are unlikely to be seated at a restaurant in the evening unless you have called ahead for a reservation.
---
DINING:
After arriving in Wexford in late afternoon, we dined at
Vine Restaraunt
for Thai food. During dinner the owner came by our table and, after a short exchange about our plans for the week, seated himself at the table and began to pencil a list of his favorite local spots. The list created by his hospitality shaped much of our time in Wexford, as did this type of characteristic friendliness on the part of residents.
BEACH: We visited this man's top recommendation for must-see spots the next morning: A short drive from the city of Wexford is Ballinesker Beach just east of the village of Curracloe. This beach was a filming location for Saving Private Ryan and the movie Brooklyn. I once thought all beaches were the same, but a visit to this beach and solitary walk through the dunes was hauntingly beautiful- a scene I instantly remembered when in theaters I watched the movie Brooklyn and instantly recognized the backdrop as Wexford county's beach and immediately felt the windswept beauty of that memory.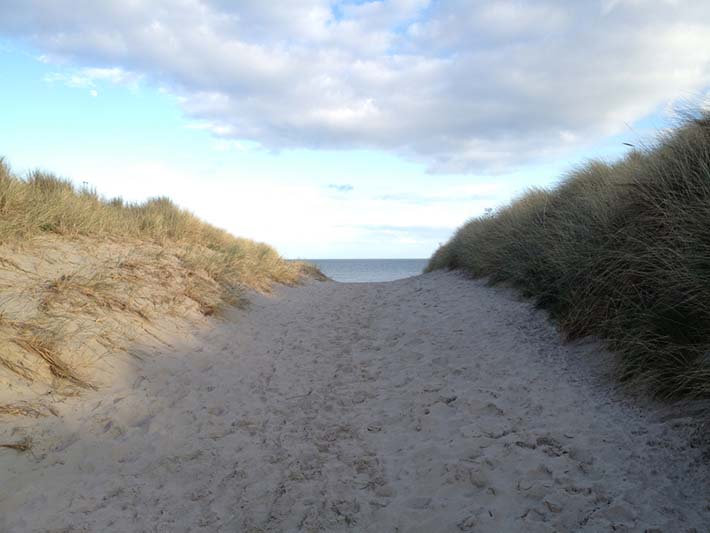 Wexford Waterfront & Dining
Back to the city after visiting the beach in the morning, we wandered the waterfront along the busy Harbor of Wexford. I found the boardwalk a relaxing and peaceful way to observe modern Ireland at work. On our way back to our hotel we stumbled into Cistin Eile Restaurant. Expecting a typical meal, we were stunned to discover fine dining at reasonable prices in this small, crowded restaurant. Upon finishing lunch, we immediately made reservations for dinner the next day (reservations, in Ireland, are often necessary in order to be seated for a dinner service as service to walk-in diners is limited surprisingly often) and without a doubt would name both meals here as among the best we had in the country. Again, our presence as tourists brought the chef to the table to welcome us and share a special dish.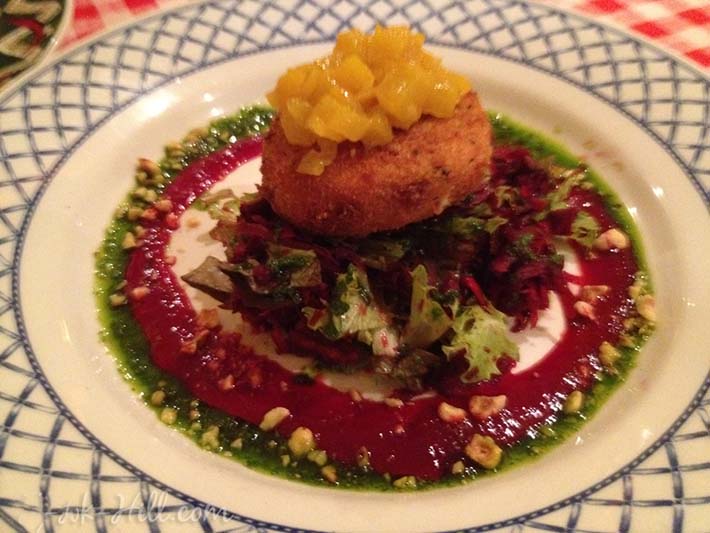 Things to do in Wexford
New Ross & SS Dunbrody – A short drive from Wexford, the shores of New Ross were once home to ships carrying Irish men and women by the thousands to America and other destinations during famines. Today, New Ross maintains a full scale replica of a typical immigrant passenger ship permanently docked and open, for a price, to a guided tour.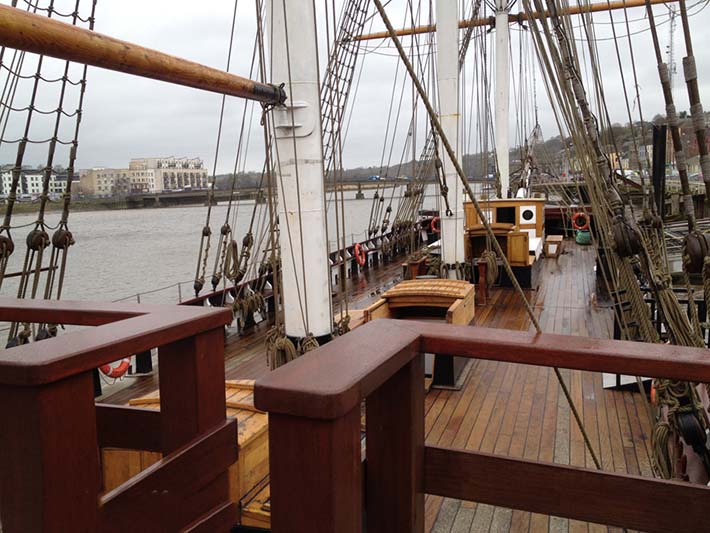 Normally I shy from reproductions and guided tours, but this experience was well curated and money well spent. Through exploring the ship and hearing the history, my understanding of the hardships and experience of many immigrant families was deeply impacted.
RUINS:
Seemingly forgotten, except by this plaque, this was one of my favorite ruins we explored in Ireland. On the way to Hook Head Lighthouse, in a rural area GPS called Templetown, County Wexford, Ireland, we parked along the side of the lane to enter and explore this church with a castle-type battlement and history rooted in the Knights Templar.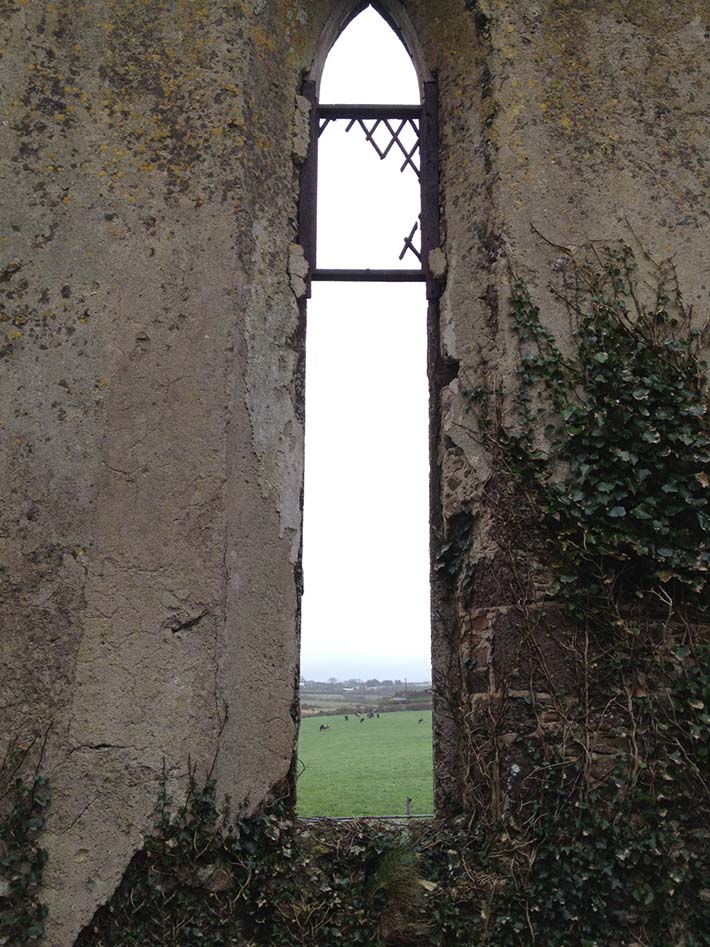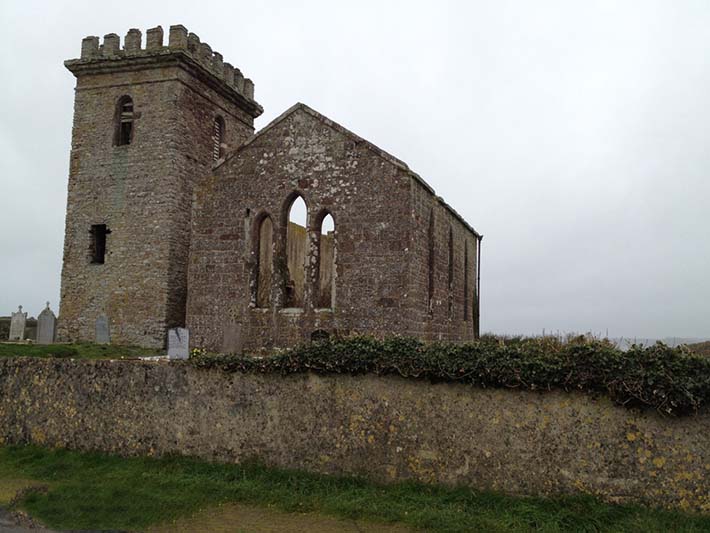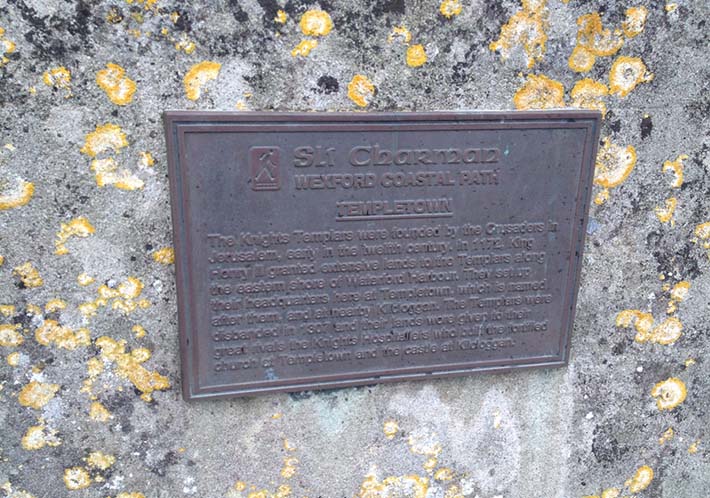 LODGING: I stayed with my travel companion at Whites of Wexford, a surprisingly modern and posh hotel in a city that didn't seem quite large enough to justify the high rise, but glad it did. This hotel seemed well managed, offered us a free upgrade, and included breakfast for free each morning (a benefit not standard in the other lodgings in Ireland)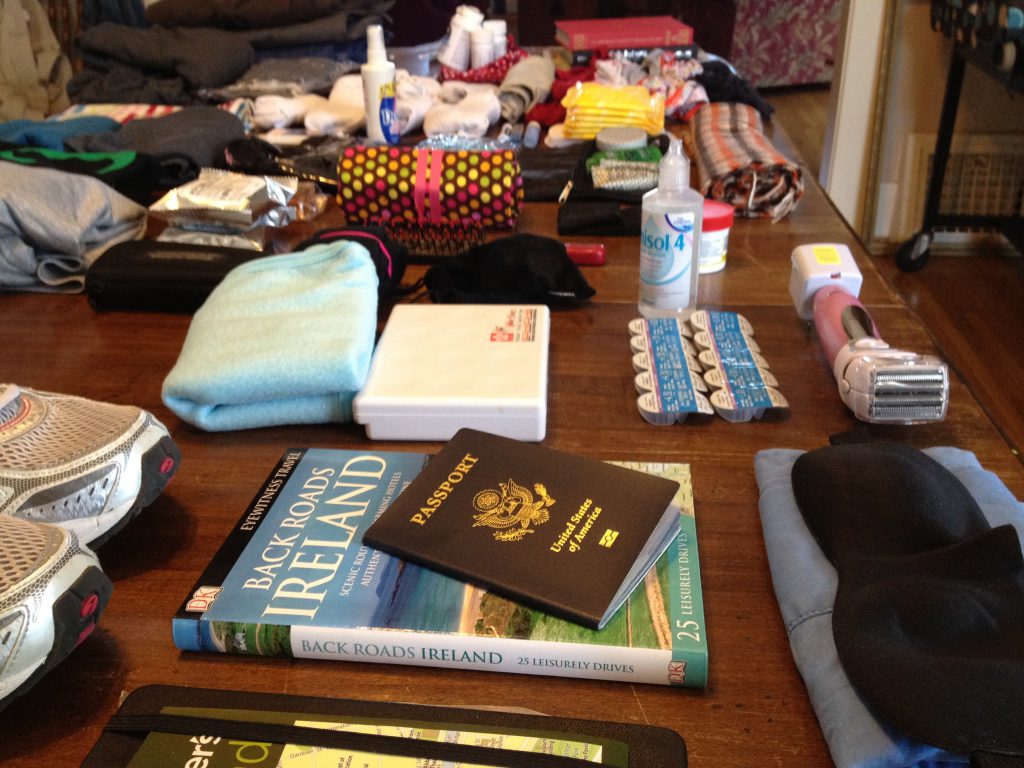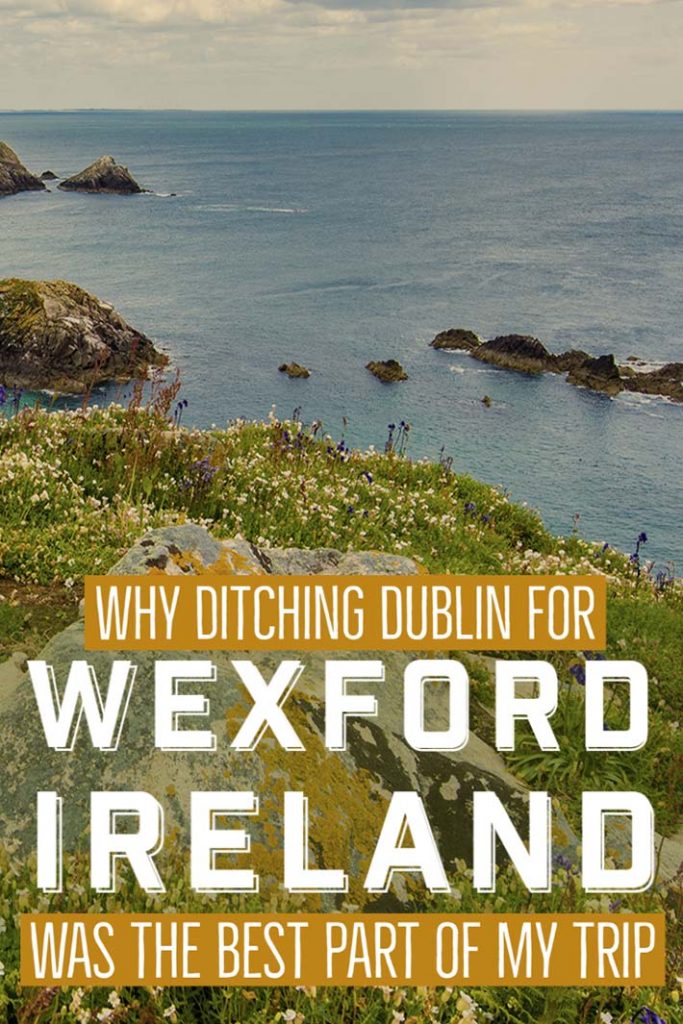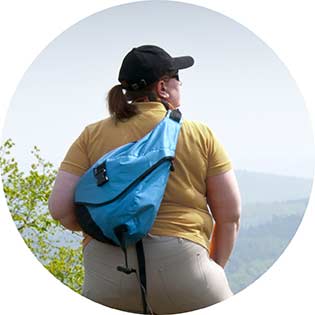 Artist, digital nomad, and highly sensitive person, Lynli started traveling full time as a digital nomad in 2018. Writer and Illustrator by day, remote-destination explorer by other-days, Lynli is passionate about pushing the boundaries of her own comfort zone, exploring the world as a plus size, one-bag traveler, and journaling it all on WanderBig.com