For travelers, Couchsurfing refers to crashing on sofas, guestbeds, and futons in the homes of hosts that have signed up to extend hospitality and free accommodations to travelers. Through Couchsurfing, budget travelers can explore the world without the major expense of hotels, Airbnb, or even hostels- all while meeting locals and experiencing a destination through local hospitality.
In this article, you'll learn
Keep reading to find out how couchsurfing works and if it's the right choice for you on your next vacation.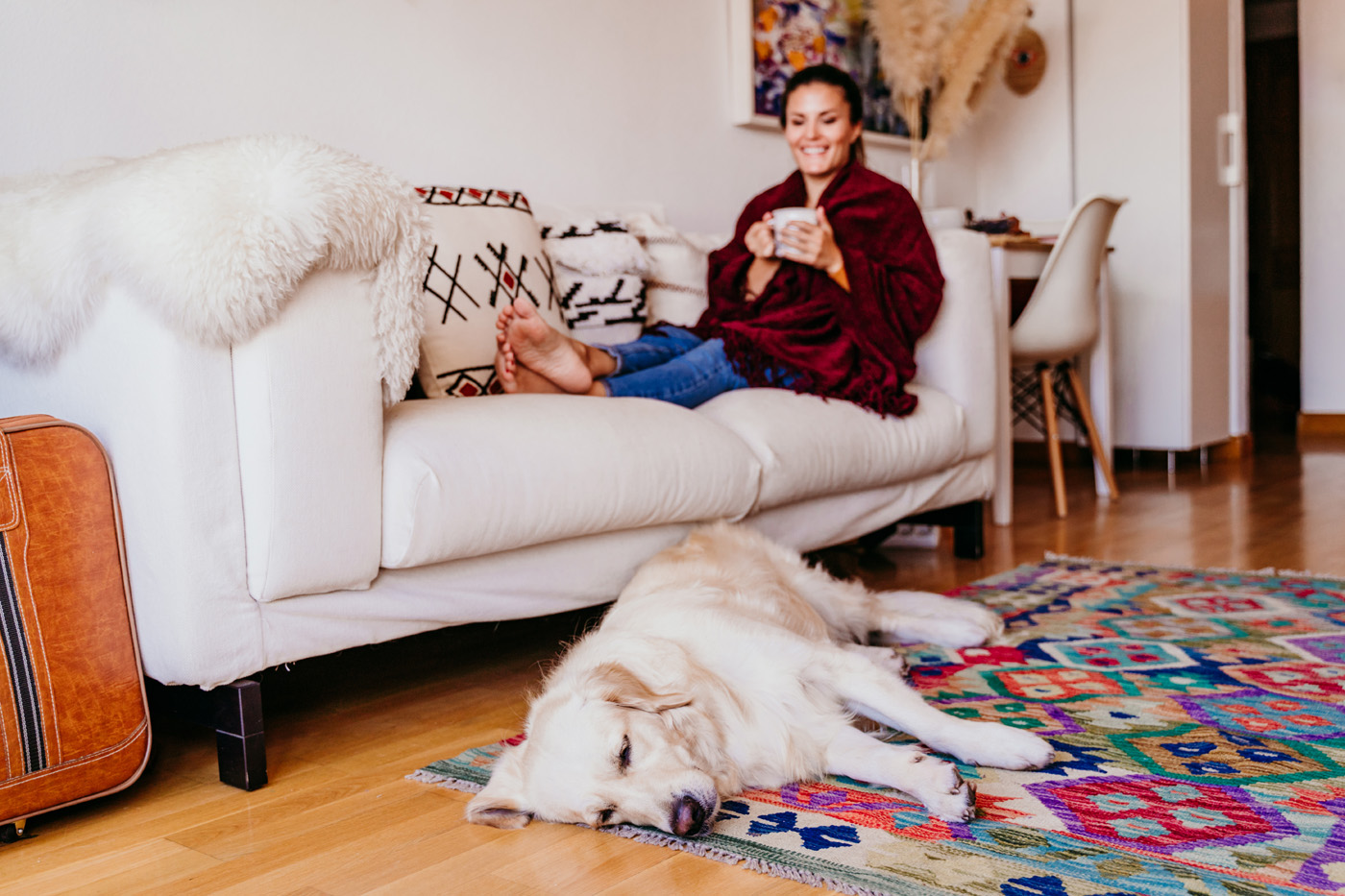 What is Couchsurfing
Couchsurfing is a new concept with ancient roots. In many of the world major religions- including Judaism, Christianity, Islam, and Buddhism- extending hospitality to travelers is a recurrant teaching. In centuries past- not so unlike today- traveling far from home was extremely dangerous. Willingness to extend safety, care, and comfort to an unsheltered stranger was considered part of a moral life.
While the concept is ancient, modern couchsurfing began- as many modern convienences did- with the internet. As the internet boosted access to information and, with it, international travel, travelers were able to connect to the world in a new way. Couchsurfing surged into popularity in the early 2000's as a way to meet locals and have an "authentic" travel experience, all while saving tons of money on lodging.
How Couchsurfing Works
Couchsurfers start on a website Couchsurfing.com (paywall) or couchers.org (free) and create an account indicating their interest in finding a place to stay or in sharing their home with other travelers.
Once signed up, you're able to set up a profile as a traveler looking for free lodging in a local's home, a host willing to host a traveler in your home, or both! You also have the option to meet people from all over the world in a variety of ways just by being part of the Couchsurfing community.
There are many online groups related to Couchsurfing, like reddit's r/couchsurfing, where you can learn more about the platform, meet users, and learn more about the practice directly from users. This gives you a unique opportunity and an advantage that other hotels our attractions might not offer.
Is couch surfing free?
Sadly, Couchsurfing via the official Couchsurfing™ website is no longer free. Today, creating an account on the website will cost you 1.99/mo or 13.99/year. (But, for less than the cost of a single night in hostel dorm bed in Rome, it's still a smashing deal for those willing to enter the fray of home stays.) The subscription-based model, implemented by Couchsurfing.com™ in 2020, also prompted the launch of an alternative non-profit platform: couchers.org. If you're considering traveling with the help of couchsurfing services, joining both platforms is your best chance at scoring free housing in your destinations.
Myths About Couch Surfing
Myth: Couchsurfing is a hookup app
Although Couchsurfing is great for meeting new people – it's definitely not created specifically for casual hookups. Unfortunately, a perpetual myth that it is, which still is passed in some circles, has ruined many travelers' vacations when their expectations and their hosts' expectations were a mismatched. It is never okay to offer one thing (housing) while expecting another (intimacy with a stranger). Instead, hosts should extend hospitality and communicate openly about expectations, initiating intimacy only with enthusiastic consent (Inherent power differentials between host and guest mean that consent can be tricky to navigate)
Couchsurfing is neither a dating service nor is it a substitute for a dating app.
Is couchsurfing dangerous?
People have had very unsafe experiences while couch surfing, both as guests and hosts, but in general the app is safe for most users. Hosting platforms provide layers of security and identity authentication, as well as reviews from previous guests/hosts.
For best results, it's critical that both guests and hosts be confirmed users. Couchsurfing.com™ allows users the option to verify their identity, making it more likely that guests and hosts will feel safe.
Tips to Stay Safe while CouchSurfing
Be Honest. When you create your profile, Include as much information as you are comfortable sharing, this will help you connect with like minded people.
Vet potential hosts. When you're looking for a potential host, read reviews and scan their profile for red flags Listen to your intuition. It may help to make sure they have the same interests as you. Surfing with a woman or couple rather than a single man may make you feel more at ease.
Check Photos. Review the photos that hosts or surfers have uploaded and determine how recent they are. If none are available, request photos of your room or couch.
Confirm Privacy expectations. Confirm that you will not be sharing a room with your host and that you will have a private space. Find out if you'll be allowed to come and leave whenever you like or if you'll have to stick to the host's schedule.
Pack a Solo Travel Safety Kit. My guide to creating a solo travel safety kit will show you how to, with just a tiny corner of space in your luggage, pack essentials for personal safety- including a bedside personal safety alarm and a hotel-door alarm that's perfect for letting you sleep confident in your safety.
Have an emergency hotel fund. My #1 advice for every traveler staying in any kind of accommodation from home stays to hostels (and even hotels billed as "luxury") is to have enough cash on hand to bail yourself out of any situation. If your Couchsurfing host gives you an off vibe at check-in (or even in the middle of the night!), be ready and willing to use that money to uber to the nearest corporate-owned chain hotel and find a hostel or figure things out the next day.
Over 20 million people have signed up to use couchsurfing.com, and it is largely regarded as a safe way to save money and meet new and exciting people when traveling throughout the world. If you want to learn more about safety policies for Couchsurfing, you can check out the FAQ or Safety Basics section on the Couchsurfing website.
If you think you're ready to try couchsurfing, here are some tips for using the platform:
This article was handwritten by me, a real human creative! Keep me creating sustainably by exploring the link below:
5 Tips on How to Get Your Couchsurfing Request Approved Instantly!
Complete your profile and verify your identity – Few hosts will be brave enough to host a complete mystery, so do your best to create a complete, robust profile before you ever begin sending requests. It's not so much different than creating a good online dating profile– since you're looking for a good match and to spark the host's interests!.
Maintain positive feedback on your profile – Your first 1-2 reviews are essential to success on the platform. If you know you're planning a budget European vacation next summer, consider using Couchsurfing for accommodations for shorter, local trips between now and then. You'll learn the platform and have some solid reviews before you begin reaching out to international hosts.
Locate Potential Hosts – Now that your profile is ready, begin browsing potential hosts in your destination. While slightly different, the tips for reading between the lines of Airbnb reviews may be helpful in reading and understanding the reviews of previous travelers.
Send hosts a personalized request on why you want to stay with them

Important: Do not cut and paste en masse! Hosts of free accommodations in desirable cities get tons of requests. How will you stand out?
Greet your potential host by name.
Introduce yourself, and tell your future host who you are, and who you're traveling with.
Bring up something from their profile – everyone likes feeling noticed and connecting with people with similar interests. So if there's a soccer ball on a shelf or a wall of horseback riding ribbons, point that out if you share similar hobbies.
Be sure to include details about anyone coming with you, the duration of your stay and so on. Discussing the length of time you will be staying with them in your request is the key to getting them to understand your needs and helps them decide if you are a good fit!
If you are a travel blogger or travel influencer, avoid mentioning this. Host don't generally want to host people who are making money from traveling and may try to monetize their free stay.

Follow up and communicate with your host. Once you are booked, check in with your host once in awhile. Be sure and message them when your stay is approaching to get information on accessing the home.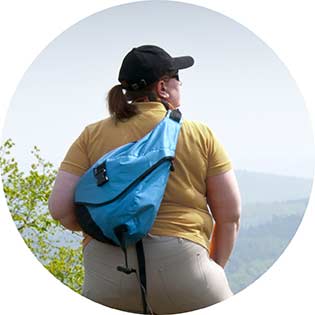 Artist, digital nomad, and highly sensitive person, Lynli started traveling full time as a digital nomad in 2018. Writer and Illustrator by day, remote-destination explorer by other-days, Lynli is passionate about pushing the boundaries of her own comfort zone, exploring the world as a plus size, one-bag traveler, and journaling it all on WanderBig.com