I became aware of the St. Louis Jane Doe case shortly after moving to St. Louis. Recently, I set out to locate the grave in order to lay flowers at the gravesite. Although it took some digging through misinformation on the Internet, I was able to locate the grave marker for the St. Louis Jane Doe in Calvary Cemetery in St. Louis. Click here for directions to the exact location of this grave.
About the St Louis Jane Doe
This is not a true crime blog, so I'll leave the details to those who are more informed and the Wikipedia entry. In short, St Louis Jane Doe was a young crime victim discovered in a vacant house in Saint Louis in February 1983.
The crime was terrible and remains unsolved to this day. Worse yet, the child remains unidentified- buried with no name and no family. Those working her case gave her the name Precious Hope. This is the name on her gravestone as it stands in 2022.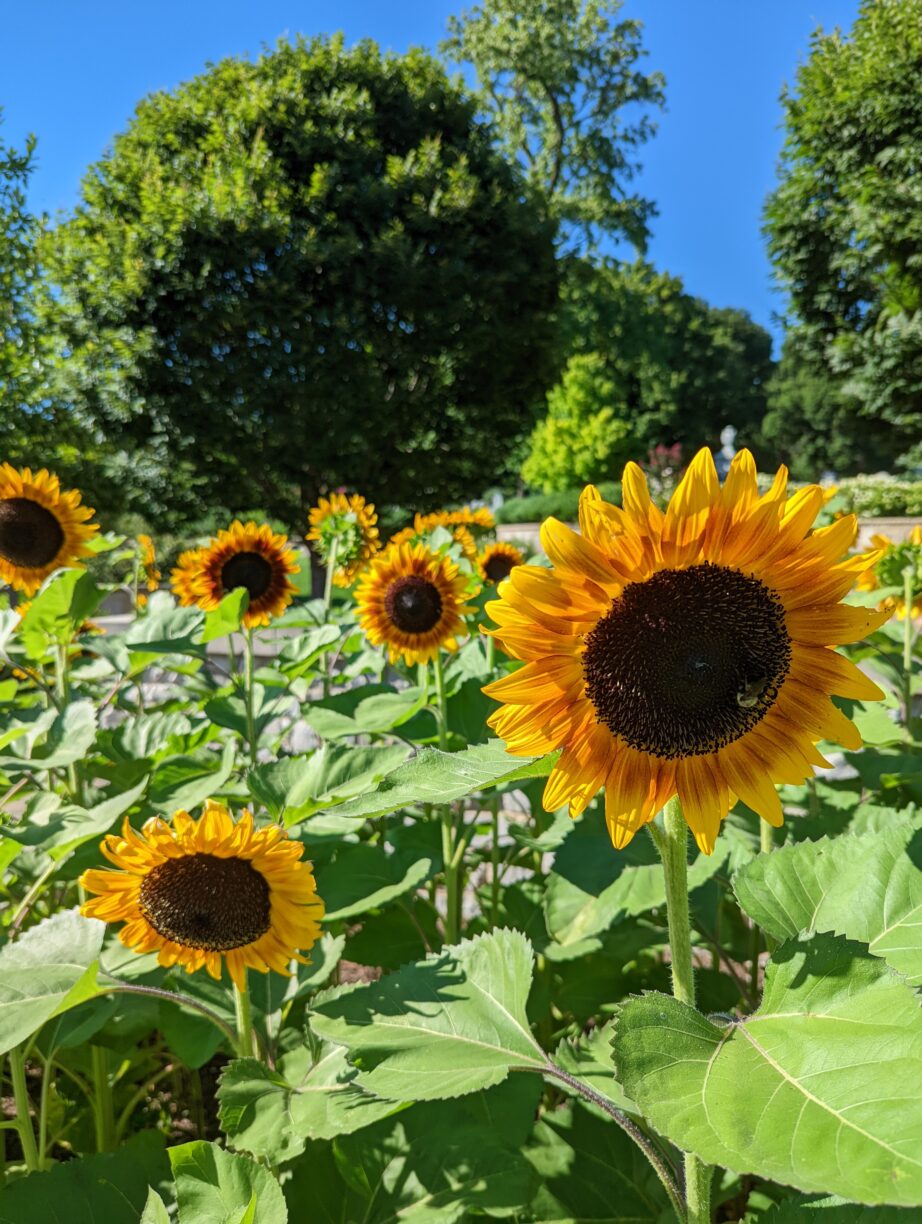 About Visiting Calvary Cemetery
Calvary Cemetery, which is next door to Bellefontaine Cemetery in St. Louis, is an enormous graveyard containing over 300,000 graves. Combined with neighboring Bellefontaine, these two cemeteries form a massive memorial park totaling almost 800 acres. Unlike many cemeteries, these two graveyards are home to not just old grave markers, but also modern monuments and amazing botanical installations. In Bellefontaine, you'll find jaw-dropping gardens created using native Missouri plants.
Things to know before visiting:
Hours: Calvary Cemetery closes at 5 PM even on long summer days. It is very possible to be locked inside and have to call security for an exit.
Safety/Crime: Calvary Cemetery and Bellefontaine Cemetery are located north of St. Louis Metro in a higher crime area. I encourage visiting and shopping or eating in neighborhood businesses. It is recommended to stay aware and practice the same personal safety tips travelers use.
Calvary Cemetery, Bellefontaine Cemetery, and the St. Louis Jane doe Gravesite are located just north of Metro downtown. Even though this cemetery is only about 10 minutes from the Gateway Arch National Park, this area was undeveloped countryside 150 years ago. According to the Wikipedia article on Calvary Cemetery, the cemetery was developed in response to an 1849 cholera epidemic, which prompted city leaders to find a rural location for burials.
Like many graveyards in the United States and around the world, the division between the two cemeteries is one of religion: Catholics are buried in Calvary Cemetery while Bellefontaine contains the final resting place of non-Catholics.
Other notable graves in Calvary Cemetery
In addition to the Precious Hope/ St. Louis Jane Doe grave marker, within Calvary Cemetery you will find the grave markers for Kate Chopin, Tennessee Williams (who, according to rumor despised the idea of being buried in St. Louis!) and Dred Scott. Generally, the grave markers in Calvary Cemetery are not as ornate as neighboring Bellefontaine Cemetery. There, many early 20th century socialites and elites chose to be buried with enormous and ornate monuments, including the Busch Mausoleum.
Finding St. Louis Jane Doe's Grave
The St. Louis Jane Doe grave is located in the Garden of Innocence, which can be located using the map below. The garden has no signage visible from the cemetery path. Even with the map, it can be hard to find. Because of this, I made sure to note the GPS coordinates when I did find it.
GPS Coordinates: 38.700578, -90.233858
google maps plus code: PQ28+6FJ St. Louis, Missouri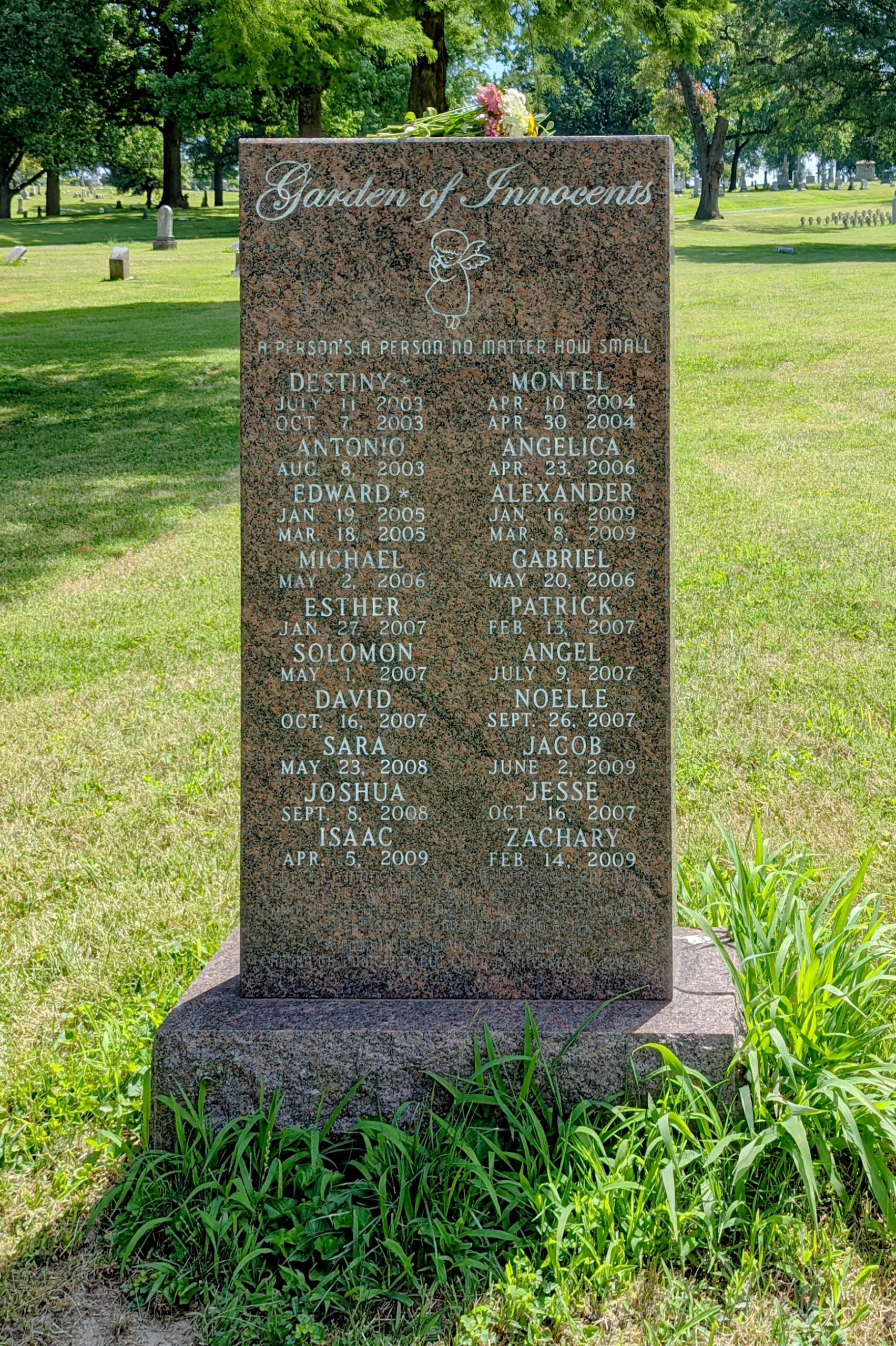 Once you have located the Garden of Innocence, look for a tall (about 5 foot) monument. It will have engravings on the front and on the back, as shown here. St. Louis Jane Doe's burial spot is marked by this shared gravestone inscribed with the names of other children that have been buried in the garden.
St. Louis Jane Doe was given a name by those who have worked to identify her, find her family, and solve her case: Precious Hope. This is the name engraved on the grave marker.
Her name is inscribed on the back of the Garden of Innocence monument and reads simply: Precious Hope, age 8-11, 1983
Note: this is not the original gravestone. St Louis Jane Doe was moved from Washington Cemetery to Calvary Cemetery in 2013.
Visiting the Water Garden at Bellfontaine Cemetary in St Louis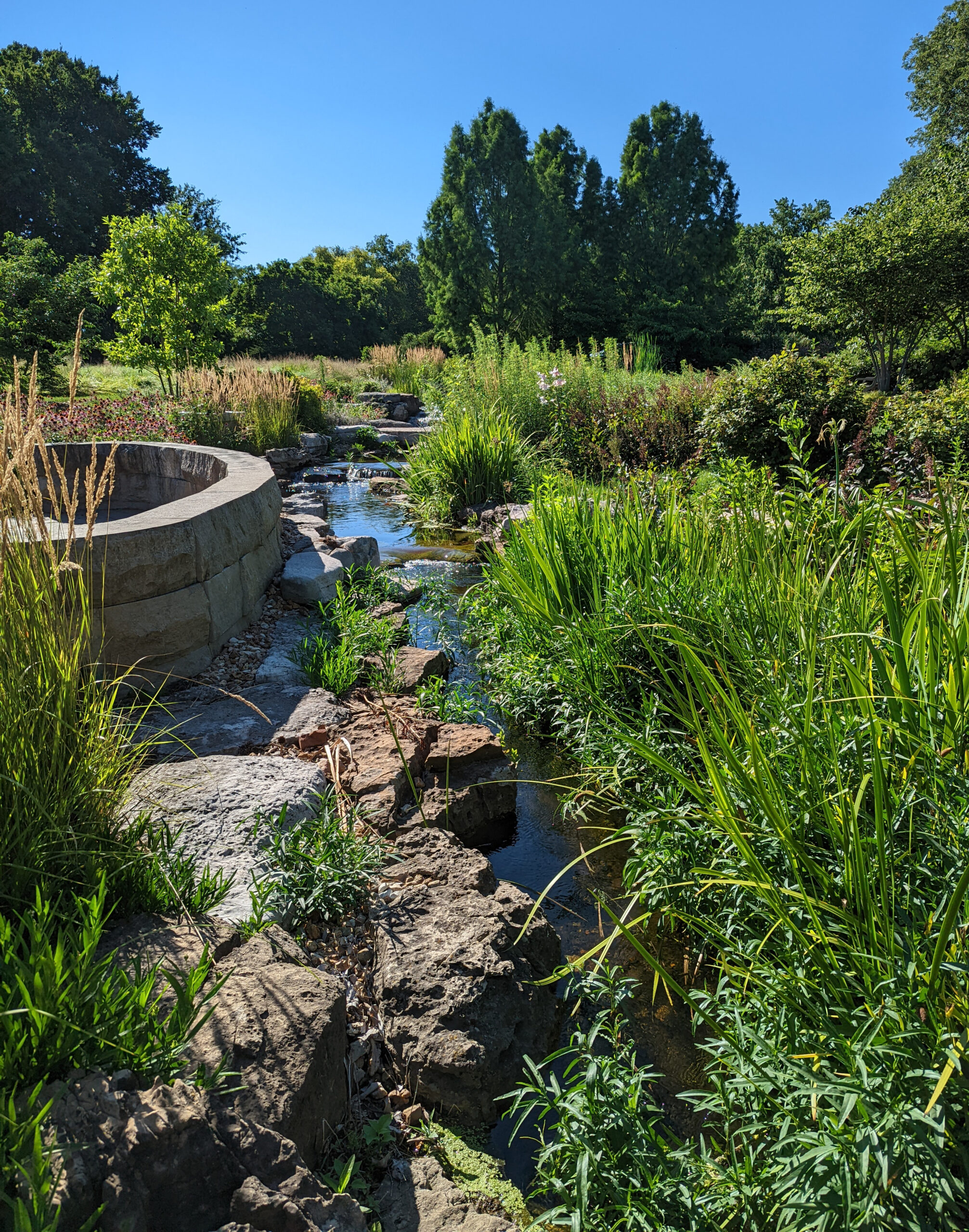 After your visit to the Garden of Innocence, I highly recommend taking a quiet moment to see the water garden in nearby Bellefontaine Cemetery. Unlike other landmarks in St. Louis like the bustling Soulard Market, Bellefontaine cemetery's water garden is perhaps the most peaceful place I have discovered within the city. Awash with the native flowers and swarming with the most interesting kinds of insects (like dragonflies and bumblebees) this man-made creek flows for about 200 yards over rock ledges and into pools before spilling into an idyllic lake.
Google Map to Exact Location of Grave Marker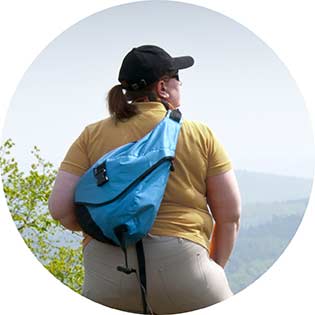 Artist, digital nomad, and highly sensitive person, Lynli started traveling full time as a digital nomad in 2018. Writer and Illustrator by day, remote-destination explorer by other-days, Lynli is passionate about pushing the boundaries of her own comfort zone, exploring the world as a plus size, one-bag traveler, and journaling it all on WanderBig.com