Here's a pro traveler secret- in every single city, I visit 7 types of attractions that are always free. Knowing these spots means that I can afford to travel father and stay longer in a destination.
Did you know that there are a lot of free things to do which would allow you to explore the city without burning a hole in your pocket? Even when you already have a budget set aside for the activities, wouldn't it be great if you can stretch it out for an extra side trip or to get more taste of the local cuisine?
I recently spent a no-spend challenge with one of my friends on one of our recent trips and we discovered these fool-proof ways to save up on a few bucks! So read up and learn these free things on your next travel!
Check out a City's Library or Post Office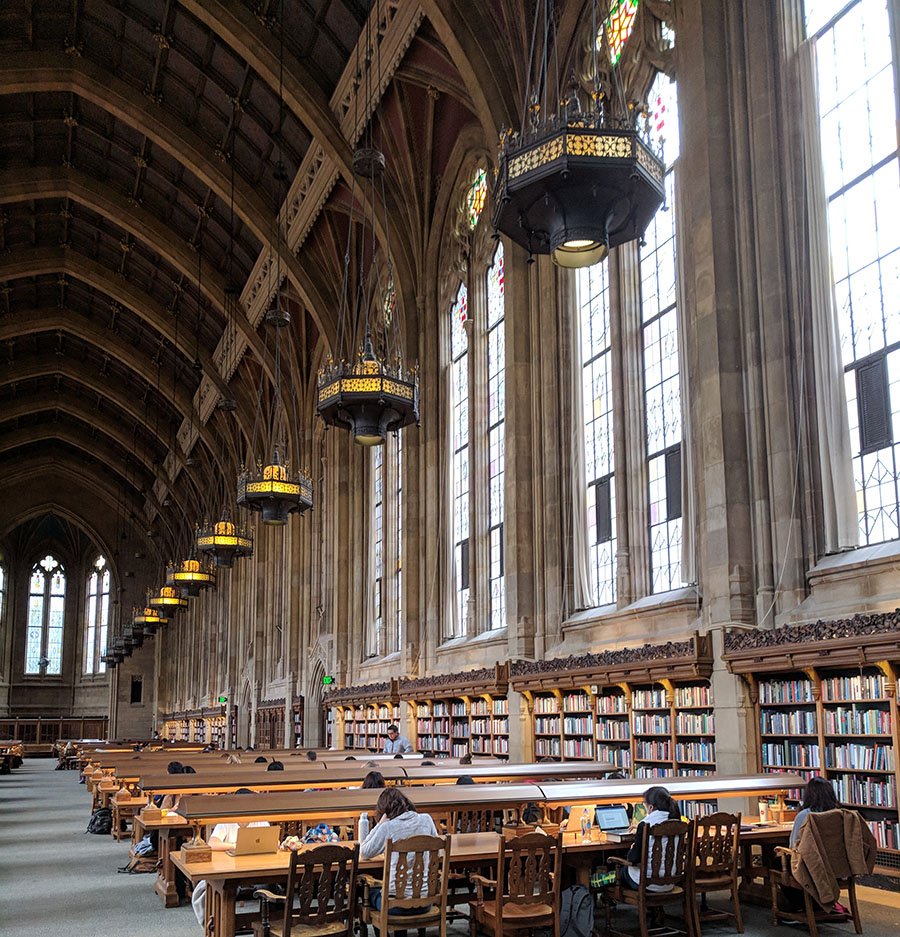 I know, I know, but hear me out: when you're wandering around a city enjoying the vibe and the architecture, post offices and central libraries are often worth checking out. Not only can you grab some stamps for your travel postcards, but you can often discover some jaw-dropping architecture.
WHY? 100-years-ago, cities took great pride in public buildings. A regal post office and a cathedral-like central library were signals to the world that that city was worthy of respect on the world stage. Because of this you'll find that the central library or post office in large cities is worth a visit. Bonus- they're always free.
Find an Nearest Open Market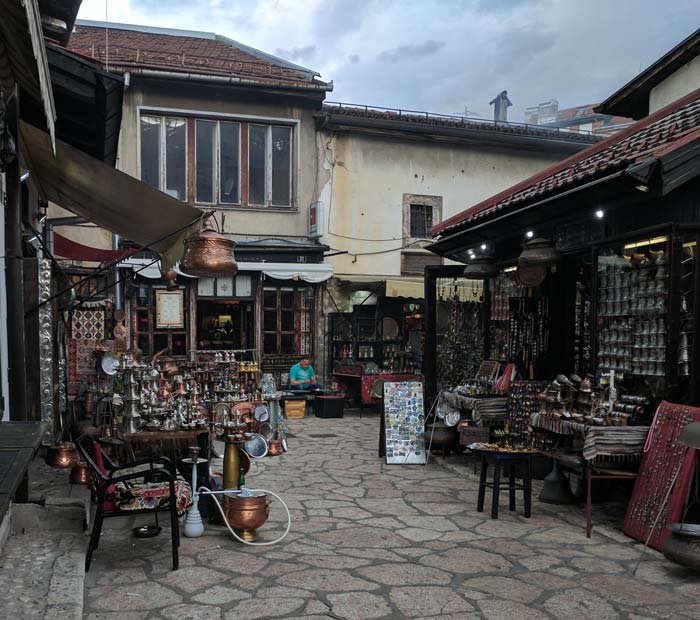 Open markets are always free- with the exception of some international flea markets– my favorite souvenir shopping spots. In many parts of the world, walking through a market can be a glimpse into a vibrant hub of local culture. Even if you aren't in need of groceries or souvenirs, walking through the booths of local produce, handmade goods, and local spices can be a sensory experience you'll remember long after typical travel memories fade.
Believe it or not, free samples are everywhere in local markets! But if you're feeling generous enough, you can also support the locals by purchasing a few of their products! You would still save up a few bucks compared to buying in a supermarket or mall store where products are priced higher.
Churches, Temples, and Cathedrals
When I drove around Chiloe Island in Norther Patagonia, I was delighted to discover one of the few completely free UNESCO sites. Almost all major cities- and many rural areas- have iconic churches and temples that they are famous for.
💡 While many cathedrals and temples charge an entry fee, here's the travel-pro hack ya'll are here for: If you show up on time for a religious service, admission is free. You can leave when you've had your fill or stay through the service and explore for free afterwards. You might even be invited into private spaces with other congregants, to see spaces beyond a typical tourist.
While religion isn't for everyone, observing a service can be a valuable part of travel- and trust me, once you experience a cathedral filled with the voices of a choir, you'll suddenly understand the architecture much better!
Many religious temples and churches like the Lotus Temple in New Delhi, the Cathedral of Brasilia, and La Sagrada Familia in Barcelona are all very much popular among tourists, some of the little-known temples and churches can also tell a lot about the culture and history of the city which you can discover without shelling out cash. You will be sure to appreciate the beauty and story that each structure can provide so be sure to spend some time visiting these too!
What you need bring:
Shawl or scarf 🧣 – Some religious places are very strict when it comes to clothing, so be sure to read the policies before heading out! It would be best (for the ladies) to bring a shawl or scarf in case more covering is required.
A love for beauty 💗 – Cheesy, I know! But to fully appreciate each structure, be sure that you bring along love and appreciation.
Explore By Foot
Walking around the streets instead of hailing cabs or riding the bus in a new city can be very exciting. It also gives an authentic feel to the trip especially after seeing all the places that you could miss if you are aboard a fast-moving vehicle.
Be sure to take lots of photos of street arts and maybe one or two street performers and statues that are unique to each city. Most statues have epigraphs that you could use to learn more about the history of the city and its people.
What you need bring:
Comfortable walking shoes 👟 – You wouldn't want to ruin your trip because of flimsy footwear that may cause blisters, soreness, and exhaustion.
Your own bottled water 🧴 – If your hostel or hotel has a water dispenser, it's best and safe that you bring your own bottle and go for refills instead of buying outside or asking for service water.
Go on a Nature Adventure
Most cities have a local park where you can bask in the company of birds, plants, and trees. Why not head on to one and find a good spot for a picnic or just to watch the city go by? This can also be a good place to hang out with locals who frequent this place. Sometimes, you can even strike up a conversation with a local. These conversations can be a great source of local recommendations for things to do, see, or eat.
What you need bring:
Sunglasses 😎 – An eye doctor once told me that if it's bright enough to squint, it's bright enough that you need sunglasses. Sunglasses not only protect your eyes from bright sunlight, they also reduce glare. Premium sunglasses even intensify color and make it easier to see under the surface of water. A great pair of sunglasses can be an investment in a better travel expereince.
A good book or Kindle 📘 – To peacefully pass hours while at a park alone, it's best to have a good book. Reading a book that's set in the city you're in can be a fun way to experience a destination and give you more ideas of free things to do and places to visit.
Observe the Art & Creativity
When I arrived in Timisoara, Romania, I exited the train to discover a town square filled with opera music- free festivals like this occur in every city. From music to murals, museums, to art galleries, the list of free things to do in every city that are arts-related can be endless as long as you know where to go! Most museums have set days when they open for all visitors free of charge, just be sure to know when these are so you can take advantage. We once were able to get good seats on a free outdoor movie too, so be sure to take some tourist booklets because some information about these free events might be hidden there somewhere!
What you need bring:
Patience 😌 – If you plan to visit a museum on one of its free entrance days, be sure to bring lots of patience as it can get a bit crowded at times.
Jacket 🧥 – Museums and art galleries need to maintain a specific temperature and humidity to preserve art. Be sure to wear comfortable clothes and bring a jacket so you stay comfortable throughout the tour!
Hit The Beach (or Pool)
If you're visiting a place that's near a public beach, you can spend an entire day just enjoying the sand and sun! No nearby beach? Don't worry! You can still chill by the hotel's pool for free – and if they don't have one, just hit that search engine to find where's the nearest public-access pool to satisfy the water baby in you.
What you need bring:
Sunscreen 🏖️ – Even on cloudy days, it's important to block out those harmful UV rays and sunburn!
Snacks 🥪 – A couple of sandwiches or fruits should be enough to enjoy your time by the shore without stepping away to grab a bite.
Final Thoughts and More Tips
To help you save more bucks during a trip, here are other free things to do that you may consider:
Take advantage of free hotel/hostel breakfast – If your hotel has a buffet breakfast, try to come in during the last serving hour so you get your meal stretched out and not get hungry again by lunchtime. Having some snacks or energy bar in the afternoon should be enough to fuel you for the entire day before you head off again to your dinner destination.
Try to get a hotel within the city – Most hotels or hostels outside the city can have lower prices, but if most of your desired tour locations are in the city, save up on commute by getting a hotel nearby. Otherwise, take advantage of the free shuttle services that most hotels offer.
Nearly everyone wants to travel, but time and money put a limit on just how much most of us can get away. Once we've paid airfare, hotel, food, and local transport expenses, there may not be much left over for visiting attractions like museums, shows, or attractions- let alone for the special spurges that make travel special.
What are your recommendations to do in YOUR own city? Tell us in the comments section below to help other travelers, and who knows, they might be able to use the savings to buy you a free drink! 😄