However, a solo trip to Paris is one of the best ways to explore this wondrous city. And while traveling solo is not everyone's cup of tea, Paris is one of the best cities to try the experience.
Known for its lively ambiance and romantic vibe, Paris is a metropolis with a population of over 11 million as of 2022. This city is made for travelers of all types, whether you are traveling with your partner, family, or solo, Paris offers an unforgettable experience.
If you are planning on taking a solo trip to Paris here are some of the things that you should explore.
Start by taking a bike tour
The best way to start your solo trip to Paris is to take a bike tour of the city. If you feel a bit nervous being alone in a foreign country, this is the best way to relax and get to know the city. You can either get a proper guided bike tour that will take you through different famous spots around the city, or you could go on a self-guided tour. Segway tours are especially touristy, but also a fun option in metropolitan Paris.
You can go with whatever works for you, but self-guided tours give you a lot more freedom. Plus, with google maps, you no longer have to worry about getting lost. A self-guided tour during your solo trip to Paris will give you the chance to get to know the city much better and also explore some of the hidden gems of this versatile city.
Visit le Marais
Known for its shops, cafes, galleries, and bars, Le Marais is one of the hippest and most fashionable neighborhoods in the city. This neighborhood has so much to offer that you should plan to spend an entire day exploring the entire area.
The pre-revolutionary buildings in this part of the city give it a medieval look, which makes it one of the most unique neighborhoods in the entire city. Visit the Victor Hugo museum situated down the place des Vosges or have a nice meal at Les Philosophes, one of the most famous French bistros in Paris.
Explore the village area
Paris is not just metropolitan life. While the downtown core is full of life, there is a whole other side to this marvelous city waiting to be unveiled. Spend some time exploring the quieter areas of Paris. Have a coffee at one of the corner cafes and watch the locals go about their daily life. Open google maps on your phone and explore the areas that most tourists don't even know existed. Some of the best village areas in Paris included Saint-Germain des Prés, Montparnasse, La Butte aux Cailles, and Montmartre.
Take a stroll along the Seine
You simply can't take a solo trip to Paris and not take a stroll along the Seine river. The Seine river gives the city its life. Traveling solo to Paris gives you the perfect opportunity to take a long-drawn-out stroll along the Seine and experience the city from a different angle. This is one of those places that you will find full of tourists all the time. On your way to the Seine get yourself a light snack that you can eat as you enjoy the views of the gushing river. If you get there before sunset, find yourself a good spot to sit and marvel at one of the most beautiful sunsets you will see in your entire life.
Hint: In the summer, the city of Paris creates manmade beaches along the Seine as part of a seasonal event called the Paris Plages.
Take yourself on a picnic
One of the best things about having a solo picnic is that you are in control of the whole experience. The best place to have a picnic in Paris is somewhere along the Seine, just before sunset.
Bring along some wine, cheese, a baguette, and croissants and you can have an affordable yet fancy meal with a view to die for. Another famous picnic spot is the lawn below the Eiffel Tower, though this area ranges from a little crowded to very crowded. If you are lucky enough to find a spot you will be able to enjoy the mesmerizing view of a glittering Eiffel tower after the sun goes down. A picnic in Paris is a great time to record the travel memories in your travel scrapbook or travel journal.
Get off the beaten path
Paris is full of hidden gems. There are tons of hidden shopping areas, cafes, restaurants, antique stores, and clubs that people don't know about. A century or two ago, Paris was known for its hidden passageways, however, only a handful of them left. Some of the most beautiful ones include Passage des Panoramas, Passage Jouffroy, Galerie Vero-Dodat.
If you are someone who appreciates design and architecture, plan to go to the 16th arrondissement neighborhood where you will find Art Nouveau style architecture that will blow your mind.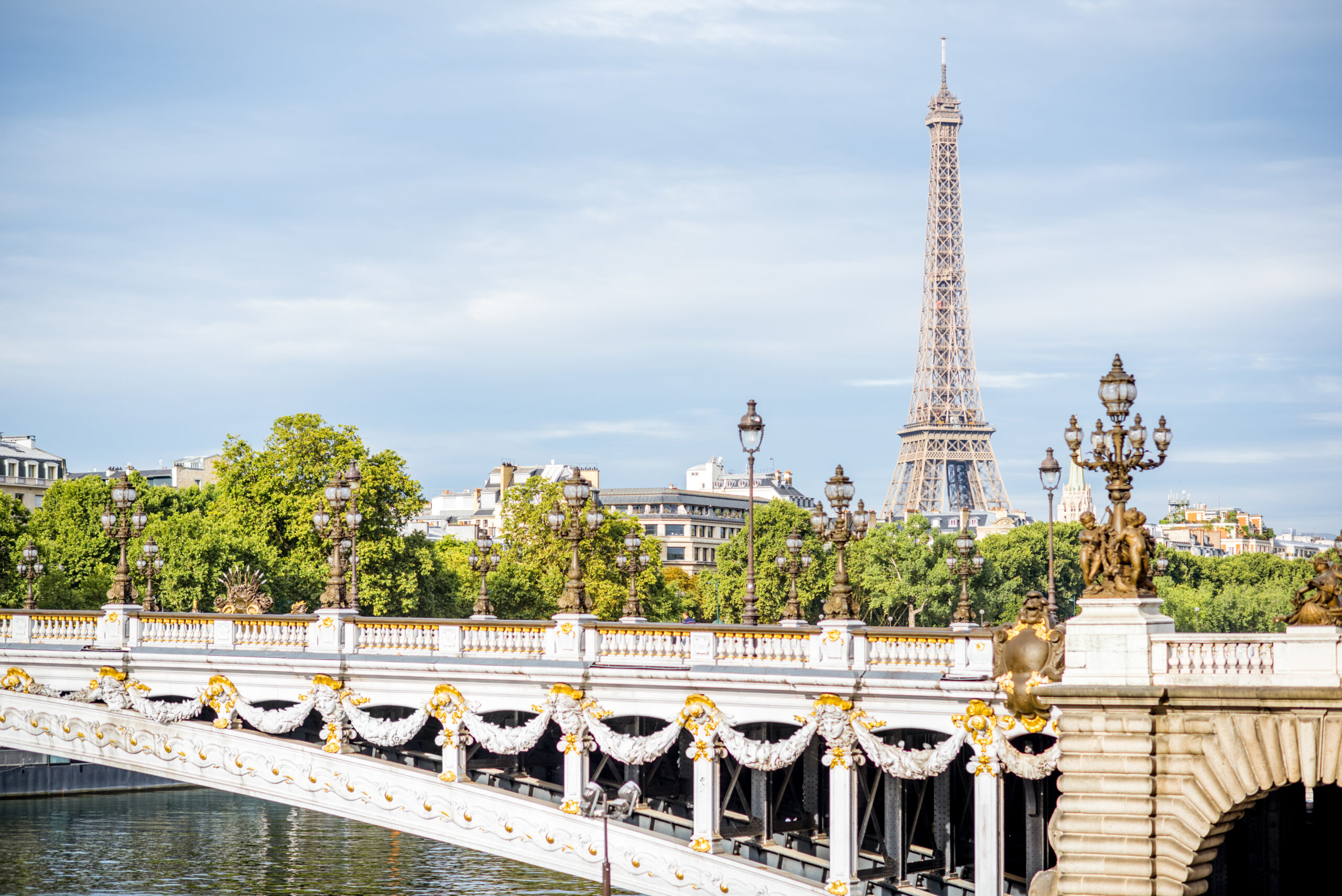 End by visiting the Eiffel tower
No trip to Paris can be complete without visiting the Eiffel Tower. However, make sure you save this for the end because nothing can be better than going to the top of the Eiffel tower and seeing the Paris skyline for the first time. If you can afford it, you should go to the top of the tower because the views from up there are unlike anything you have ever seen. However, if you aren't a fan of heights it's best to see the tower from outside.
Conclusion
If you aren't used to traveling on your own and are a bit nervous, don't worry, Paris is one of the safest cities in Europe. Plus, in my experience, the people there are overwhelmingly nice and welcoming (especially if you try speaking a little French!) which makes it one of the best places to choose for a solo trip.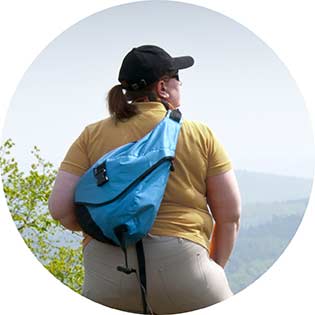 Artist, digital nomad, and highly sensitive person, Lynli started traveling full time as a digital nomad in 2018. Writer and Illustrator by day, remote-destination explorer by other-days, Lynli is passionate about pushing the boundaries of her own comfort zone, exploring the world as a plus size, one-bag traveler, and journaling it all on WanderBig.com