This blog is reader supported. As an amazon associate, I earn from qualifying purchases.
In any discussion among backpackers, ultralight travelers, and "one baggers," the question inevitably gets asked "what's your luxury item?" – As travelers, we seem to relish hearing stories of what other travelers can and can't give up in our own quest to develop that Holy Grail of a perfect packing list.
Every time this topic comes up, I sort of found myself confused. Any number of items in my ultralight packing list are essential – and yet, I carry a number of items that other travelers might consider luxury items that I call absolute essentials – either because they save money, save time, or just make life easier, often by preventing issues before they start.
Soft Sided Organizers & Compression Packing Cubes: 
This set of canvas bags has been a surprising lifesaver on the road. The compact bags keep cords and chargers contained, while the colors (and a very specific color = thing association) keeps me organized at a glance.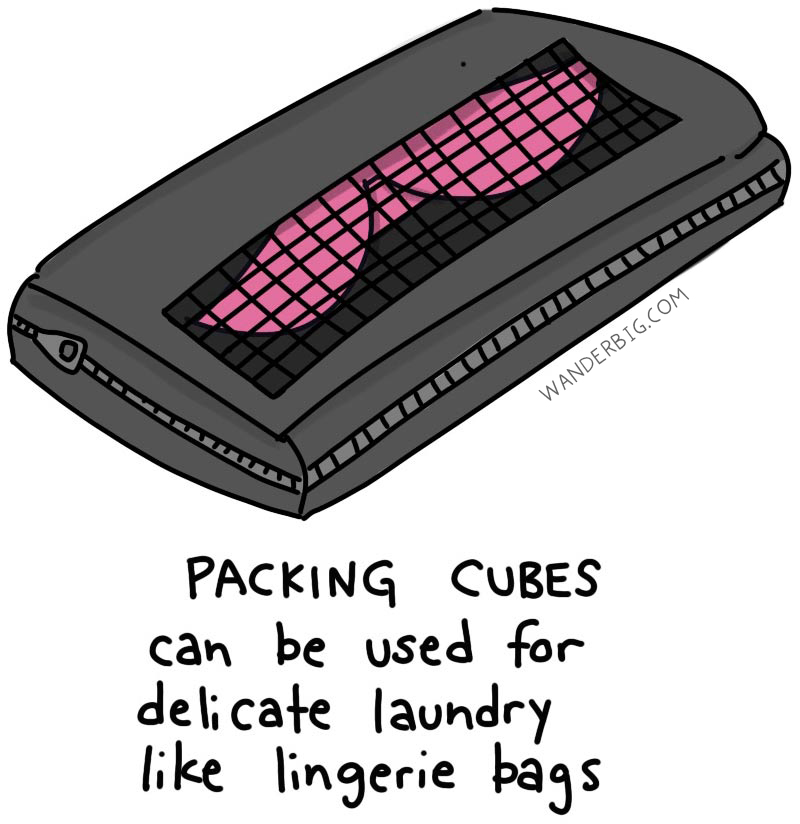 Tiny Plastic Bags
what I jokingly refer to as my "dime bags," are essential luxuries in my travel gear. These small 3×4″, or 2×3″ zip-top bags  can be purchased at any craft store or online. I carry them because they have a million uses: storing OTC medication, jewelry storage, laundry detergent powder, and any small and easily-lost incidentals (like Band-Aids or safety pins). When moving between countries, these tiny bags are a great way to organize currency.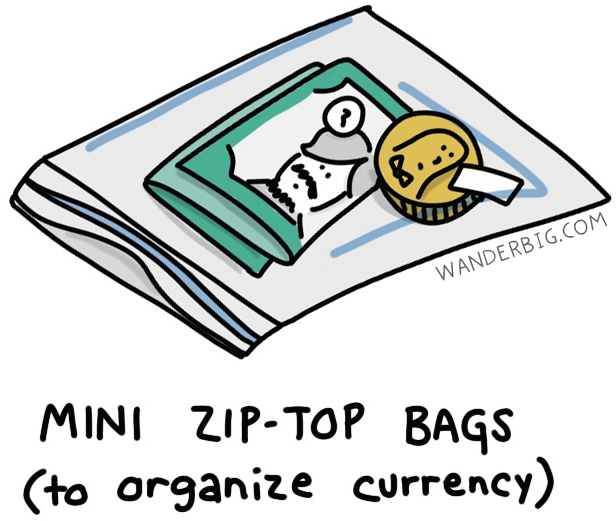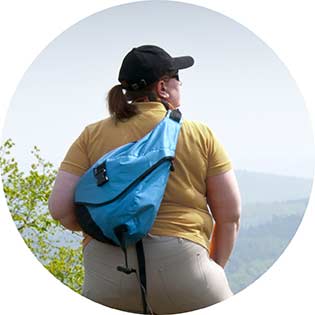 Artist, digital nomad, and highly sensitive person, Lynli started traveling full time as a digital nomad in 2018. Writer and Illustrator by day, remote-destination explorer by other-days, Lynli is passionate about pushing the boundaries of her own comfort zone, exploring the world as a female, fat, one-bag traveler, and journalling it all on WanderBig.com