Many travelers dream of being able to travel full-time. Becoming a Digital Nomad can make this possible.
While the traditional path to becoming a digital nomad, in the past, has been primarily limited to men working remotely in software development, every year more and more opportunities to work remotely become available- increasingly to female travelers.
This is especially true since the pandemic changed the landscape of our workplaces and forever altered the perceptions of remote work. While employers once believed employees who worked from home (or the road) were less efficient and less dedicated, the skyrocket of productivity during lockdown- for many companies- proved this long-held theory wrong.
If you're thinking about becoming a digital nomad- or if you are already working towards this goal- one of the first steps is to decide whether you'll be an employee for another organization or take the route of entrepreneurship and do your own work in your own chosen location.
On this site, I've collected some ideas for becoming a digital nomad and for living as a digital nomad- mostly curated from the perspective of my own (entrepreneurial) funding for my own travel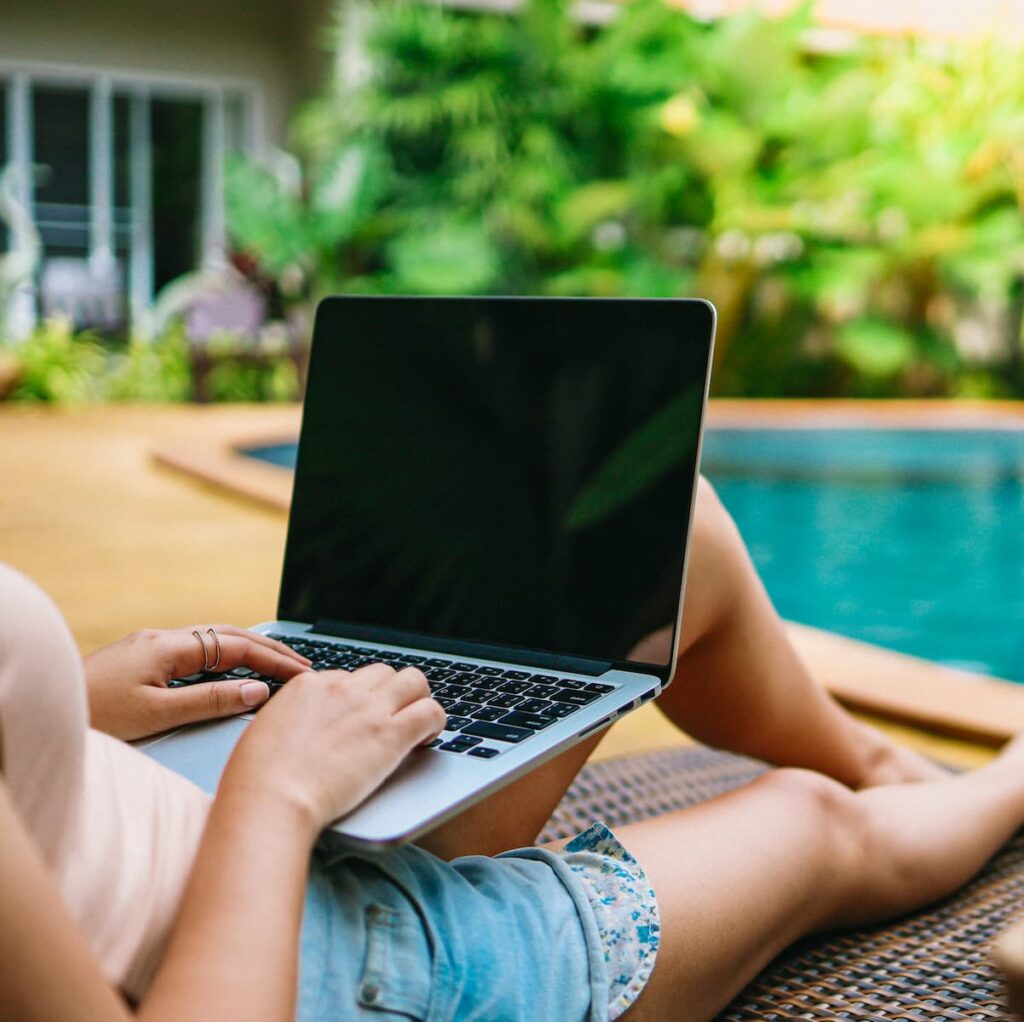 My Story as a Digital Nomad
I have been working in e-commerce, first with my own websites and then, after selling my website, working again in the e-commerce field with Amazon FBA (and then selling that FBA business, but that's another story!) I have also developed a few blogs and created passive income via advertising, affiliate marketing, and even professional illustration!
While I have found that a long-term digital nomad lifestyle is not well suited to my personality and to maintaining close relationships here in the US, having my own income that isn't tied to a geographic location has helped me to be able to build-in months of travel to my annual calendar. taking the digital nomad philosophy, I'm able to travel for medium-length trips, splitting time travel and renting my home as a short term rental. This has made it possible to profitably travel for several months each year.
My travel preference is "slow travel" – a combination of being a typical tourist and being a Digital Nomad, in which travel is taken at a slower pace. In slow travel, a traveler may spend anywhere from one to three weeks in a city- splitting time between full-time remote work and time spent playing a typical tourist. For a guide to slow travel, check out this family's guide to slow traveling as a family.
Getting Started as a Digital Nomad
Whether you are working on your own independent income streams or if you are a remote worker for an employer- one of the first steps to becoming a successful, productive digital nomad is building an efficient, minimalist portable office. In my article on creating a portable office for digital nomads, I share the supplies I've learned – Through trial-and-error – are absolutely essential to working productively during travel.
Building a Portable Travel Office
My kit combines all the equipment you need to do your job professionally but still can fit within a one bag travel lifestyle. With the right supplies, you can work from anywhere in the world and produce high-quality results that will be impressive to your employers and clients.
Digital Nomading Around the World.
Digital Nomading is different from typical travel. While often, when we are traveling as tourism-focused travelers, we just need a place to crash at the end of the night, for which hostels often work well. For a digital nomad, the purpose (and needs) for lodging are a little bit different: Very few of us can do our best work from a crowded cafe after having shared a hostel dorm room with alcoholic eighteen-year-olds the night before. Instead, digital nomadship requires that we arrange a place to stay that not only ensures we can get a good night of sleep, but also a productive space to work and good wifi.
TIP: When booking lodging, search reviews for keyword "wifi." Why? bad wifi (or particularly good wifi) is often reported in reviews and is a better indicator than what the host advertises.
I learned about "minimum workable housing" when trying to be a digital nomad in the Atacama Desert in San Pedro de Atacama. I thought it would be a novelty to rent a yurt for the week but I soon found that rustic lodging was not a route to maintaining productivity, especially there, in the driest desert in the world. After upgrading to a four-star hotel, The Altiplanico in San Pedro– a luxury I only rarely allow myself on the road – I made up for the lost time by enjoying my new hotel's in-suite workspace and spacious common areas that allowed for efficient digital nomad work there in Northern Chile.
Best Places to be a Digital Nomad
I've created this list of my favorite locations around the world that help me locate premium locations to work. In fact, many of these locations are so ideal for digital Nomads that I would plan a trip around access to these or similar resources.
South America
Thankfully, co-working spaces are popular in South America. So often, there's no shortage of places to rent a "hot desk" (an open desk you can rent just for one day). I prefer to work at Santander, though, which is a line of banks in South America that are investing in young workers by providing free co-working areas in many of their branches. Each bank branch offers free desk space, wifi, and comfortable task chairs for writing, coding, or creating,- even conducting meetings in meeting rooms- all open to the public- even for international Travelers! (Most branches also include a cafe, and a purchase is how a visitor gains access to the wifi code.)
Seattle
In Seattle, which is flooded with co-working spaces, I found my own top-secret list of the best places to work as a Digital Nomad. Plus, almost everything on my list is free. Living as a digital nomad and graduate student in Seattle gave me the opportunity to find all so many great, free, co-working spaces- most of which I never told anyone about while I was still actively working in Seattle, so they wouldn't get crowded. However, as I work more outside the city and abroad, I've recently published my guide to the best 5 co-working spots in Seattle.
Making Money While Traveling
If you're researching ways to make money while traveling, you're probably running into the same few ideas over and over. Unfortunately, many of the ideas that are circulated most often as proposed avenues towards digital nomadship don't actually work in actuality. Either they are an outright scam (making someone else money but not you), extremely difficult to break into (like becoming a remote software developer, which takes education, or becoming a travel influencer, which takes time and luck) or not actually feasible, legal, or profitable (such as trying to secure employment in the locations you visit).
As a serial entrepreneur an experienced user of many diverse platforms for online money-making (including traditional advertising, affiliate marketing, print-on-demand merchandise, dropshipping and more) I've created my own list of 5 legitimate ways to make money while traveling.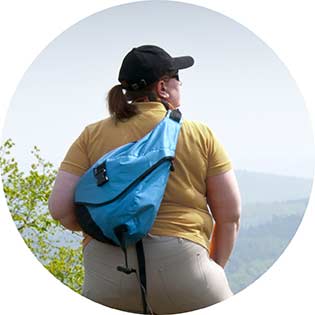 Lynli Roman's unique approach to travel is informed by a Masters Degree In Counseling Psychology, previous work as a research assistant, and decades of experience growing up on the road with a traveling family. When she's not writing Seattle-focused content from her Pike Place Market apartment, Lynli writes on-location while conducting hands-on research in each destination she covers. Lynli's writing has been featured by MSN, ABC Money, Buzzfeed, and HuffingtonPost. She is passionate about sharing information that makes travel more accessible for all bodies.