If you're a frequent traveler, you are familiar with the joy of coming back to your hotel room after a daytime stroll or a dip in the pool and finding that the magic of housekeeping services has paid a visit. This is one of the joys of hotel stays—there's no need for you to do the cleaning up and making the bed yourself.
But when you're staying at a hostel, there are no housekeepers to clean up your mess.
While no one stands guard at a hostel making sure you clean up after yourself, a bit of cleaning at a hostel goes a long way towards making friends, having a smooth stay, and getting back any deposit when you check out.
Today, let me share with you a few reasons why cleaning up is essential (maybe just as necessary as making sure that your items are secured and organized) for a memorable hostel stay!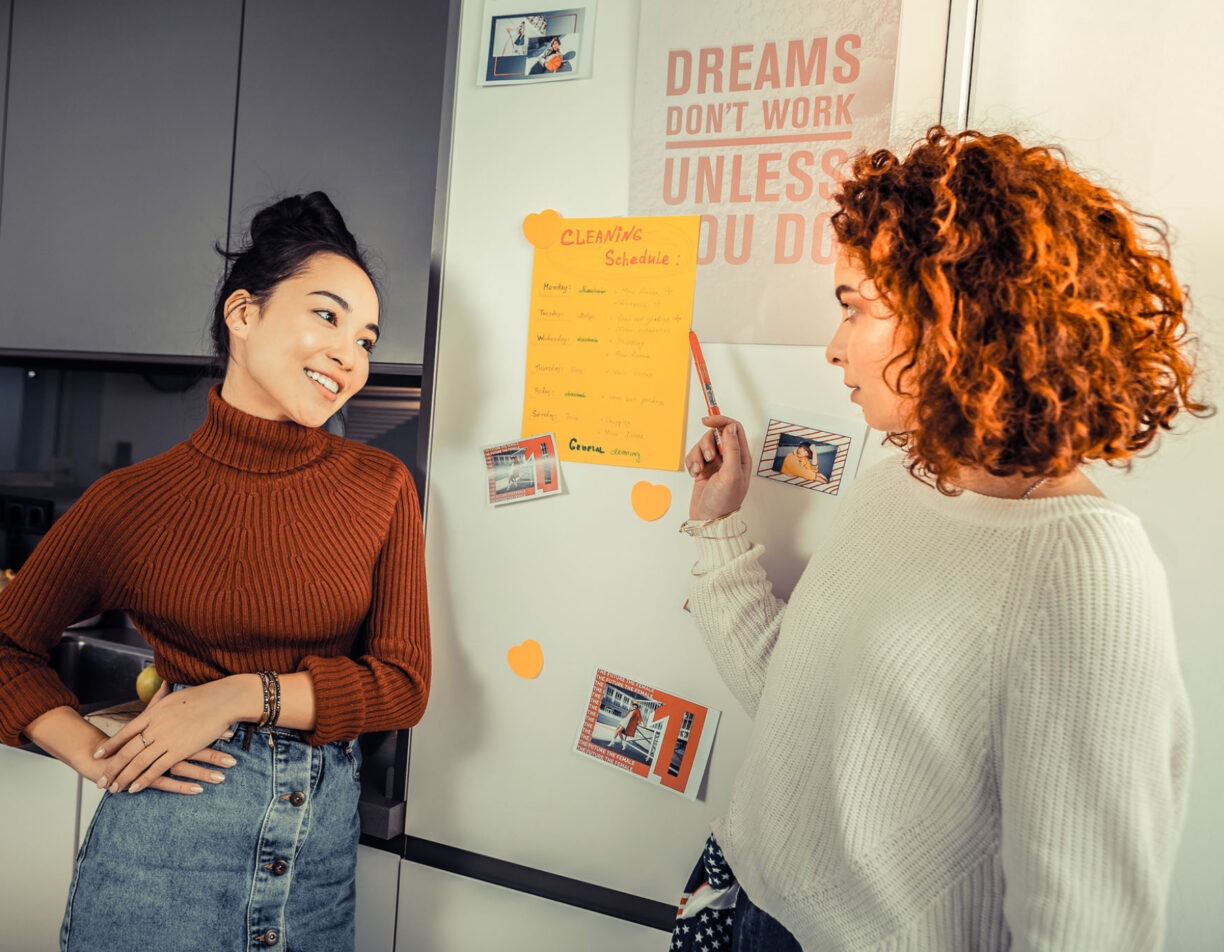 Cleaning Up in a Hostel Benefits You Physically
I used to think of hostels as large dorm rooms with a lot of bunk beds, worn-out pillows, and old sheets. Until my first stay. That hostel trip completely changed my preconceived ideas and now see hostels as large dorm rooms with their own personality -each hostel different from the rest. Most hostels have cards and board games for guests to use, while others offer more physical activities like Zumba classes, yoga sessions, and a few even have billiard tables and many other activities.
While you're enjoying these activities and giving yourself a pat on the back for being kind to your body, small cleaning tasks such as making up your bed, wiping tables and countertops, or organizing your stuff can actually help others see you as helpful, considerate, and someone they might want to hang out with. If you cooked food in a hostel kitchen, other guests appreciate it when you leave no soiled pots and pans, or food-covered counters.
After a shower in a hostel bathroom, make sure that you hang your towel to dry. Keeping your items where you need them can save you time- and even the embarrassment of bumping around a darkened hostel dorm room looking for your stuff while others are trying to sleep.
Keep your belongings tucked inside your locker, under your bed, or in your suitcase. This will give you enough space on your bed too (this means you have more bed space for better sleep!).
It Benefits You Mentally
Over time and travel, I've found that I am more relaxed and able to enjoy my adventures when I know my stuff is put away exactly where it ought to be.
The more you know where your items are, the more relaxed you can be. Making your bed as soon as you get up, cleaning up your own dishes, and making sure that the communal bathroom does not have any of your personal items, can help you clear your mind of any distractions and save you from any embarrassment.
And as mentioned earlier, cleaning up can also help you get good night's sleep, which then allows your body to recharge for your daytime activities.
It Benefits You Socially
There is a saying that goes "Your habit is a clear reflection of you" – and hostels are a perfect place to get to know someone based on how organized and tidy they are. I personally wouldn't want to hang out with a slob who keeps their underwear sprawled around carelessly in a public place, leaves kitchen counters super messy, or throws used cups or bags just about anywhere.
On one of my recent hostel stays, I met someone who I instantly became friends with because of the many similarities we shared. However, I found that I mostly do the cleaning up because she doesn't do it, and since we are together most of the time, I don't want people to think of ME as the messy one. I was glad she had to check out sooner than I did.
There was also this hostel stay where one guest was well-liked by most because he moved super-fast in the kitchen during rush hour (breakfast or dinner preparation time). He cooks his meals and washes up the pans so the next person is able to use both the kitchen and the pans as soon as he is done. Now that's a reputation you would want to keep for yourself!
Whether you are staying in a hostel for a single night or more, a good impression can be made by how you keep things clean and tidy—from your own personal hygiene, to dishes and utensils you used, and containers or food items you wolfed down in the pantry. There is no worst way to kill your social life while staying in a hostel than by winning the nastiest guest of all time.
Final Thoughts
Hostel stays offer a whole new experience, especially since it helps stretch out a traveler's budget and provides a great place to find instant friends. It may not have the crisp, cotton duvet and sheets, housekeeping service, and other amenities (like the miniature toiletries I love hoarding as souvenirs), but hostels are ultimately designed for a fun, laid-back experience.
And while we can't always choose the best spot (like the lower bunk bed or the bed farthest from a loud snorer for those of us who have trouble sleeping in a hostel), we can always make our stay a pleasant one with these simple actions. Who knows, someone might be just observing and will follow suit once you make them realize that it's easy to clean up after yourself when you use the communal areas, so that means they can too!
What was the best impression that a fellow hostel guest left you? Tell us by commenting below.