For some people, crowded swimming beaches are fun! Beaches with a big crowd and plenty of amenities are a chance to see and be seen, meet new friends, and maybe even find a love connection. For others, including me, a popular crowded beach sounds… well, terrible.
As a lover of desolate, uncrowded beaches, my travels often include searching for public waterfront beyond the typical tourist favorites. In this article, I'm sharing 9 of my favorite semi-private swimming beaches without the crowds.
For those seeking to escape party-culture beaches, there are plenty of options for swimming beaches in the United States without crowds- as well as around the world. These beaches are often easier to enjoy as a solo traveler and, if needed, add the serenity needed for recovery in your post-breakup travel or job burnout recovery trip.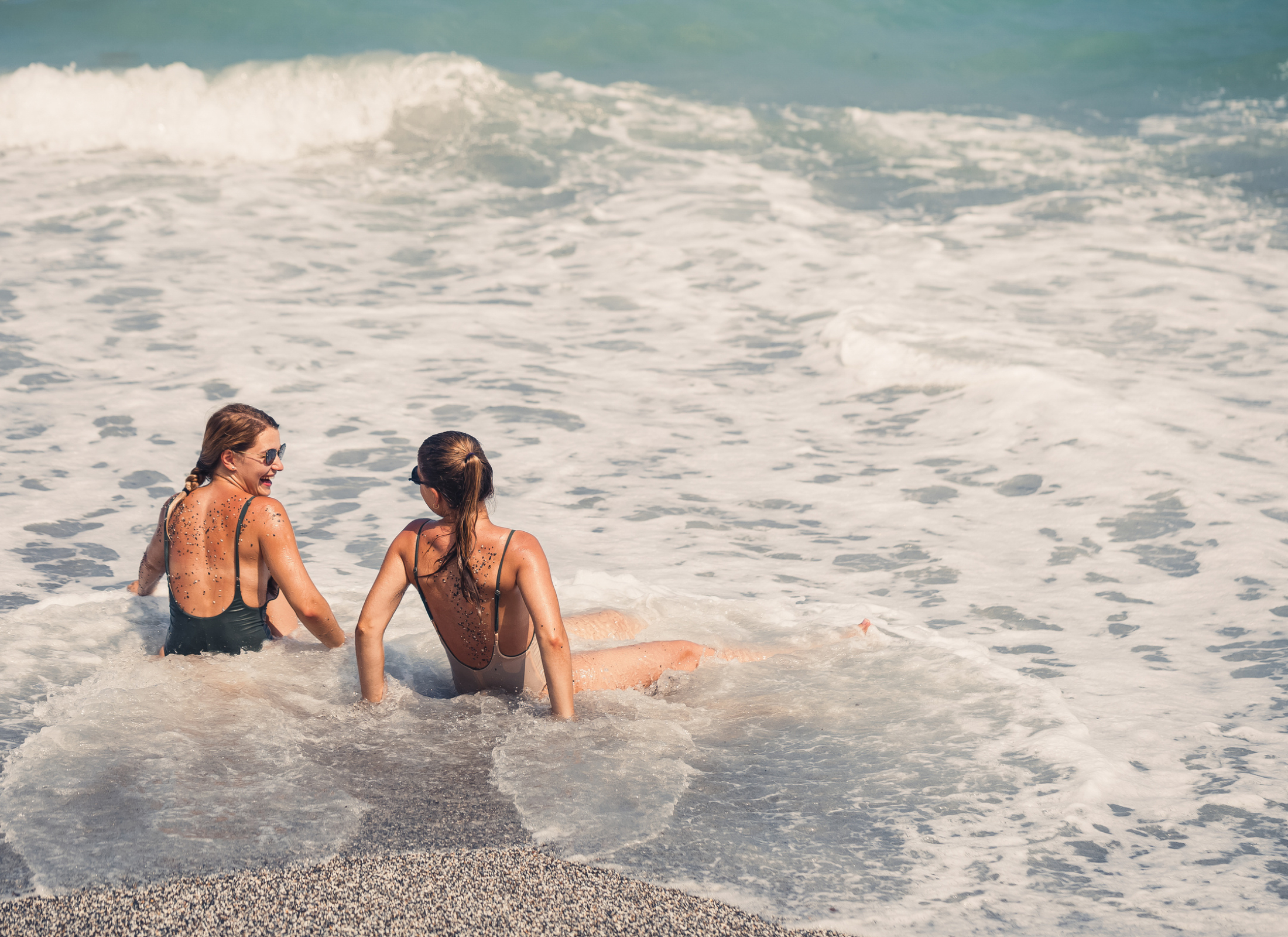 Best Swimming Beaches without Crowds
Loblolly Bay, Anegada
If you're a summer vacationer who doesn't mind taking on the heat, taking advantage of the Caribbean is a great way to experience the islands. Your island plans should include isolated Anegada Island. Once you've made your way to this island, the north shore's Loblolly Bay should be your first stop! This relatively deserted beach boasts clear water and sandy swimming beaches. Bring your snorkel and flippers and take advantage of prime snorkeling conditions, and you will enjoy spending the day in a swimmer's serene paradise!
Horn Island, Mississippi
For a solitary swim experience with a side of adventure, check out Horn Island – the perfect place to experience a completely unique beach experience. Grab your friends and a cooler, and take a boat to this barrier island off the gulf coast of Mississippi. Because of its relative inaccessibility, you will find unspoiled beaches and warm water to welcome you. Just make sure you come prepared – there's no place to grab a snack or drink on the island!
Assateague Island, Maryland and Virginia
Drive just a few hours from Washington, DC to find yourself at Assateague Island. This national seashore will welcome you for a small fee to the National Parks Service. The beach is well worth the price of admission as you can swim in the Atlantic Ocean with relatively few people around. If you're lucky, you won't even see another person – just the wild horses that call the island home! Don't make it a day trip to Assateague. Instead, you should pitch a tent and spend the night for a bonus day on the beach.
Spiaggia Marianelli, Sicily
You'll fully understand that the journey is as important as the destination when you visit Spiaggia Marianelli, located in southeast Sicily. There won't be any regrets about traveling around the world to visit this Mediterranean island, especially when you step into Spiaggia Marianelli's calm, crystal-clear water after a long walk to the shore where you'll find a gleaming swimming beach. With few people around, you can even go further into the adventure and local customs by letting your inhibitions go – sections of the uncrowded European beach are clothing-optional!
Cumberland Island, Georgia
If you've ever visited the U.S. Atlantic coast, you're probably familiar with the touristy swimming beaches that can be found up and down the coast from Florida to Maine. If you love the ocean waves but hate the crowd, check out Cumberland Island, Georgia.
Here, miles of pristine seashore are often overlooked by beachgoers who prefer the party atmosphere of the nearby and more popular Florida and Georgia beaches. If it is crowds you seek to avoid, though, you will find the solitude you crave the moment you step off the Cumberland Island Ferry. With no hotels or resorts on this island, bring all your own beach supplies, pitch a sun-shielding tent on the sand to start, and end your day with a peaceful dip in the ocean!
Meads Bay, Anguilla
Though the Caribbean island of Anguilla is largely free from the throngs of tourists found on most Caribbean islands, you can find near-private swimming beaches in Anguilla by visiting Meads Bay. You'll love the white sands and aqua waters – even more so when you realize that you can swim without a crowd around! You can rent a car or use a rideshare app to get to this beach, but even with its easy accessibility, you won't be overwhelmed by other visitors. The perfect time for you to visit Meads Bay is in the summer, when the water is calm and inviting to visitors.
Salt Creek Beach, California
When you head west this summer, you'll find the perfect place to cool down from the hot SoCal sun at Salt Creek Beach. This paradise is often passed over for more popular Orange County swimming beaches, making Salt Creek a must-visit for solitude seekers.
While some people thrive on crowded beaches for the sake of food options, activities, services, and people to show off for, beachgoers who just want to enjoy the power of natural surroundings will love Salt Creek Beach. Swimmers and surfers alike love the waves created by the beach's off-shore reef. For even more solitude, walk further south along the shore for an even more secluded swimming experience!
Cat Island, Bahamas
Don't let the name deceive you – Cat Island is not a refuge of water-hating felines! Instead, Cat Island is a swimmer's paradise on the mostly undeveloped Caribbean island. There's no better pastime on Cat Island than exploring the pink sands and turquoise sea with few people around. Summer is the perfect time for you to visit Cat Island, when July weather averages 90F degrees and sunny.
Jetty Island, Washington State
America's Pacific Northwest isn't known for its swimming beaches, but for a few blissful weeks every summer, this uninhabited sandy island about 45 minutes north of Seattle is home to the PNW's most tropical beach. While Puget Sound waters are known for their freezing temperatures, this rare sandy island (manmade through years of dredging the shipping lanes in the harbor near Everett, Washington) offers are gentle slope.
Because the water is shallow in the channel between the island and the mainland, water temperatures warm to a comfortable swimming temperature- making this one of the best places to swim in Seattle (want to know more? Read my article about swimming spots in Seattle). Jetty Island is accessible by a passenger ferry that runs from July 5 to Labor Day each year. Learn more about how to get there and what to pack.
Tl;dr
If beach time is high on your list of summer priorities, selecting the best beach to optimize your trip is critical. After a busy year, a summer beach vacation in a secluded spot is a great way for you to relax and reset yourself before autumn chill and the holiday season arrive! No matter where you choose to go, any one of these magical destinations is a perfect getaway for you to enjoy a day (or more!) swimming and watching the waves go by. Summer isn't complete unless you spend at least one day sitting on a waterfront beach, lakeside grass, or pool lounger.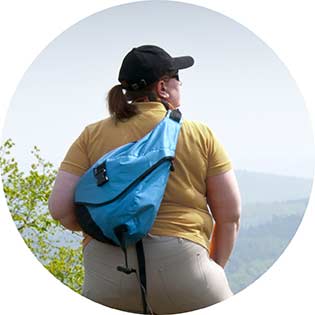 Artist, digital nomad, and highly sensitive person, Lynli started traveling full time as a digital nomad in 2018. Writer and Illustrator by day, remote-destination explorer by other-days, Lynli is passionate about pushing the boundaries of her own comfort zone, exploring the world as a plus size, one-bag traveler, and journaling it all on WanderBig.com