Every traveler has a different travel style, and the idiosyncrasies of particular travelers can make gift-giving a challenge. In this article, I'll share some of the most popular gifts for travelers plus some tips for finding the perfect gift for the needs of the unique traveler in your life.
Travel Gift Giving Hints:
Consider their Travel Style
To increase the chances of your gift being appreciated and treasured, pay attention to your recipient's interests, preferred destinations, and travel style of the traveler in your life. Are they solo traveler twenty-somethings who adore hostel culture? A minimalist-packing digital nomad who balances slow travel and comfortable lodging? Or adventure junkies willing to sleep in any hostel to get their next thrill?
Understanding their travel style can give you insight into what makes travel so exciting and fulfilling for them. Once you understand their motives, giving a gift that really shows how much you care about them is a little easier.
Give destination-appropriate gifts
When possible, consider a destination-appropriate gift like foreign currency for their next destination or even a special pair of gloves or a warm cap for a trip they're planing to a cold locale. These gifts, though simple and even inexpensive, show a lot of care and mindfulness.
Easy Gift Ideas for Travelers:
The following section may contain affiliate links. As an Amazon Associate, we earn from qualifying purchases.
Gift Experiences
If you know where the person you are buying for is planning to visit next, you can book an experience for them in the destination. While Airbnb experiences are popular, adventure sites like Get Your Guide offer a wider variety of activities in many destinations. Excursion booking sites also offer immersive travel experiences where travelers can try a new activity or learn a new skill.
Unlike gifting "stuff," the gift of an experience can leave your recipient with a skill or memory that they'll remember for a lifetime.
A Scratch-off Map
One thing that all travelers enjoy is tallying up the destinations they've explored and seeing them visually represented on a map. Scratch-off maps styled like scratch-off lottery tickets – a plain global map that can be scratched off with the coin or straight edge to reveal the country underneath. These maps are popular currently for home decor and planning aspirational travel.
Get a scratch off map here at Amazon or here from a small business on Etsy.
Airline gift cards
Arguably, There's no better gift for people who enjoy traveling than the gift of more travel. While airline gift cards are one option, another option is to transfer your own frequent flyer miles as a gift. If you or a loved one already travels frequently for work or play, you may be able to delight your gift recipient with more travel at no cost to you!
Hotel gift cards
Here's why hotel gift cards are great for young travelers, backpackers, and folks who generally stay in hostels while traveling: what you are actually giving this type of traveler when you give them a hotel gift card is rest and comfort.
See, for folks who travel on a tight budget, a free pass to stay in a hotel room (even a budget one!) can feel like a luxury. Money-conscious young travelers may even hold off on using a hotel gift card until their encounter a small crisis. The gift of a night or two in a prepaid hotel room gives a young traveler the chance to have a safety net while traveling. That hotel room on standby gives a young traveler more agency to "nope out" of a shady hostel when their gut says they aren't safe, or a fallback option for last-minute lodging if a flight is missed.
Travel Gear Gift Cards
Travelers have strong opinions about luggage and travel gear- for example, a passionate backpack-only one-bag traveler likely wouldn't appreciate the gift of new luggage or even specialized travel gear. For this reason, gift cards to travel equipment suppliers like REI are a solid choice. (All travelers- not just adventure travelers – love REI gift cards. Their selection of clothing that's easy to hand wash in the sink is hard to beat.)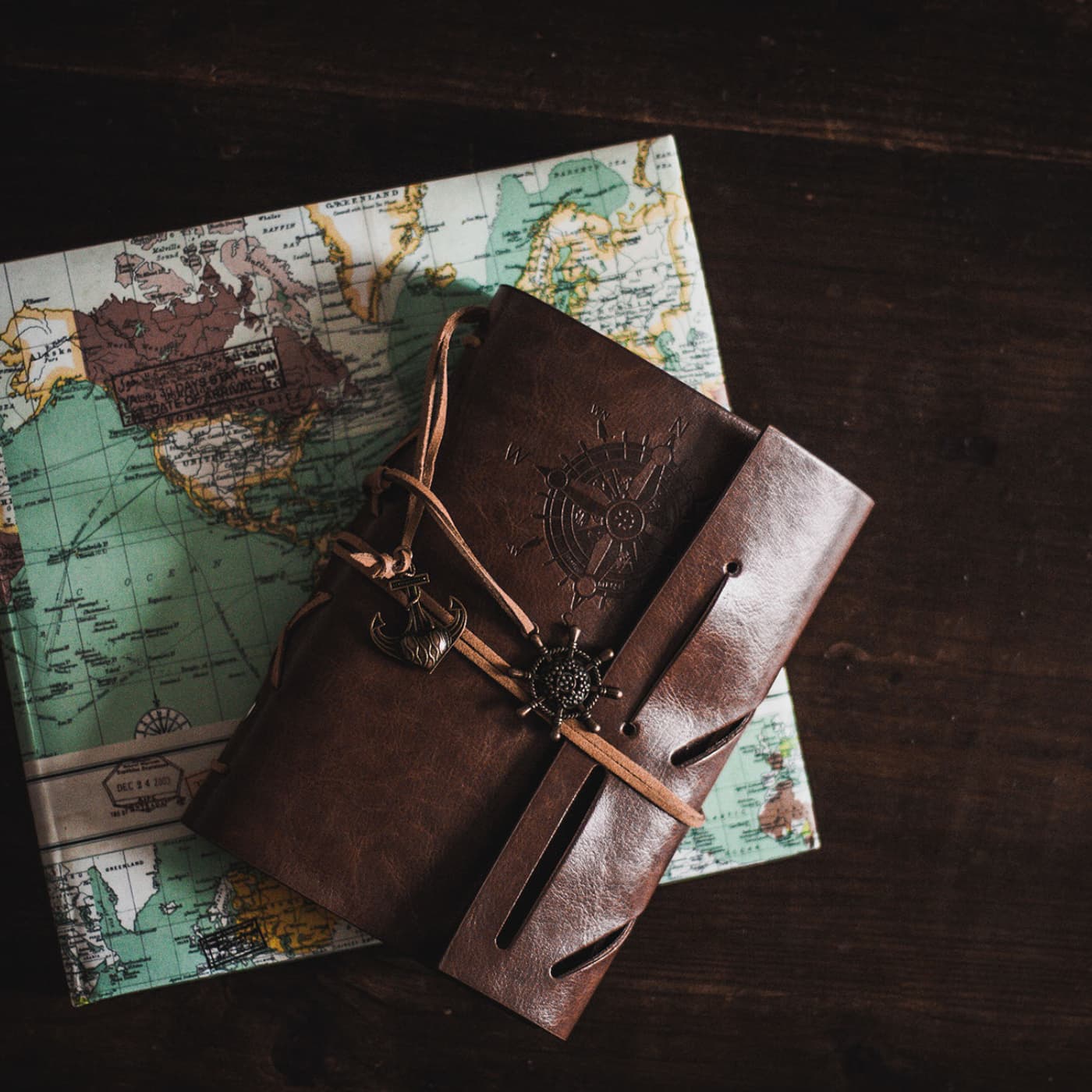 Foreign Currency
This one can be tricky, but if you want to give a gift of cash to the traveler in your life without seeming like you're phoning it in with a thoughtlessly easy option, consider giving the gift of cash in the form of the currency they'll be using on their next planned trip. Your local bank can help you with currency conversion or you can order through an online currency converter that will deliver bills to your address.
TIP: Avid coins, although they're fun to gift, most money changers only accept bills. If the gift recipient changes their plans, they could get stuck indefinitely with coins that are impossible to spend or trade-in!
Live-translating Earbuds – $99
The future is now, and these in-ear translating earbuds from Amazon prove it. With these discrete earbuds, any traveler can follow along in English as a speaker converses in another language- perfect for enjoying city tours, meeting locals, and making authentic connections while traveling.
Turkish towel
My top recommendation for just about everyone's packing list also makes a thoughtful and stylish gift for the traveler in your life. Turkish towels are thin and lightweight, but incredibly absorbent cotton blankets. Larger than a traditional towel, these beach-towel sized sheets of soft woven cotton have 100 uses for travelers ranging from use as an outdoor blanket, scarf, beach towel, lumbar bolster, skirt, or laundry bundling sling for travel laundromat days.
Pro-tip, avoid Amazon for Turkish towel purchases (in my experience, many of the Turkish towels there marked as 100% cotton are actually made from polyester blend fibers). Instead, purchase this brand on Target or directly from Turkey via a seller on Etsy (both sources I can verify having tested and received authentic Turkish towels)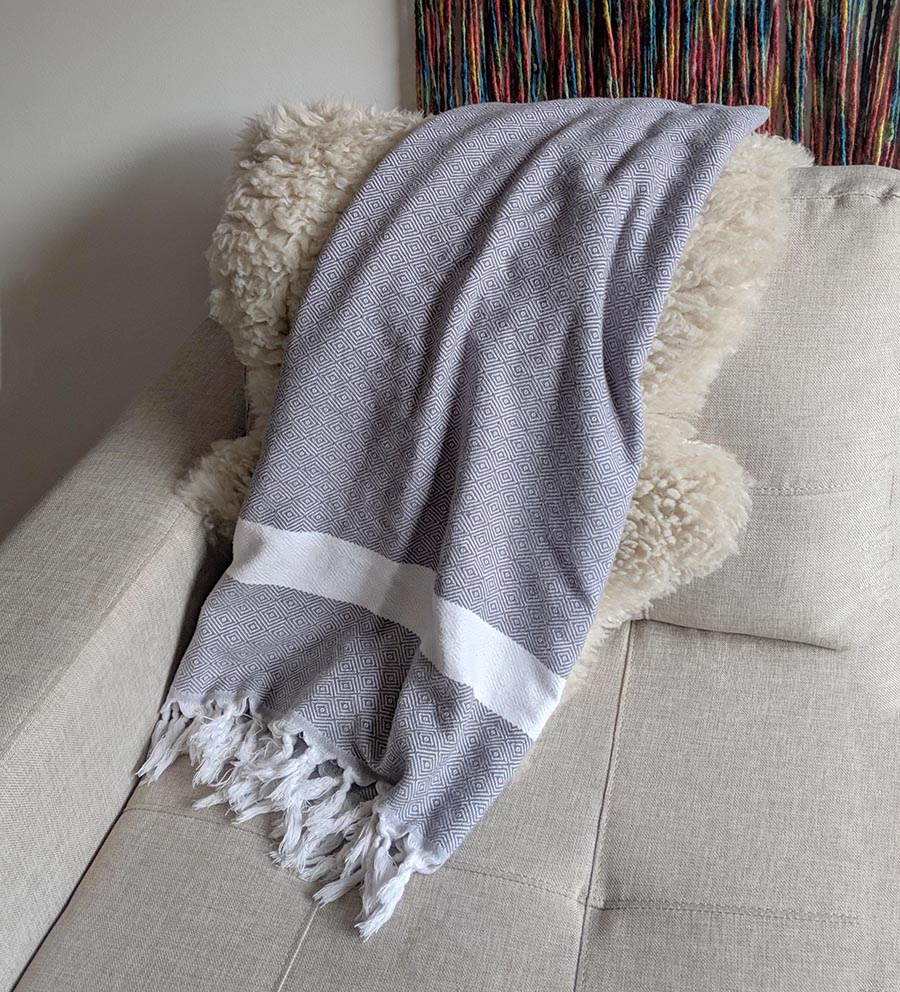 Packable Hobby Supplies
Hobby supplies are another gift for travelers that, when executed well, can really show how much you care about and notice the things that your gift recipient cares about. I'm a strong advocate for having a hobby on the road while traveling – especially for solo travelers – and it's not uncommon for people who travel regularly to have a particular road-activity they enjoy. Travel hobbies can include sketching copies of masterpieces in their travel journal, braiding bracelets, playing an instrument, and countless other activities.
Listening for this information as your gift recipient talks about previous trips can help you understand the sort of hobby-related gifts that might be appreciated, such as a new travel journal or art supplies.
Merino wool socks
I promise, socks really are a gift that, when executed well, can be a treasured gift for travelers. The traveler-subculture has recently rediscovered Merino wool and it's having a heyday as a quick-drying alternative to plastic-based tech fabrics. Although buying travel equipment and clothing can be a risky gift in most cases, Merino wool socks are the exception.
Merino wool socks come in every shape and size from plush cushioned hiking socks to thin hosiery-type no-shows. They help reduce odor (an inevitable plague when you only have one or two pairs of shoes on the road) are easy to wash by hand in a hotel sink, and dry quickly overnight. In short, any serious traveler will appreciate the gift of Merino wool socks (but hang on to a receipt just in case!)
Pro tip: avoid Smartwool brand socks, as their quality issues have become evident in the past two years. Instead, opt for Darn Tough socks (buy here at Amazon) made in Vermont and literally guaranteed not to wear holes.
Final Thoughts on Traveler Gift Giving
Buying gifts for travelers can be challenging, but if you're frustrated by the shopping process, remember the why: you're hunting for a great gift because you care about them. Realistically, you might miss the mark and get a gift your traveler won't need or love, but if you've demonstrated, through your gift, that you care about them, listen to them, and want them to adventure happily, then your gift will be a success even if it is returned or exchanged.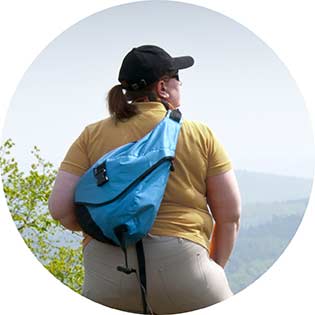 Artist, digital nomad, and highly sensitive person, Lynli started traveling full time as a digital nomad in 2018. Writer and Illustrator by day, remote-destination explorer by other-days, Lynli is passionate about pushing the boundaries of her own comfort zone, exploring the world as a plus size, one-bag traveler, and journaling it all on WanderBig.com